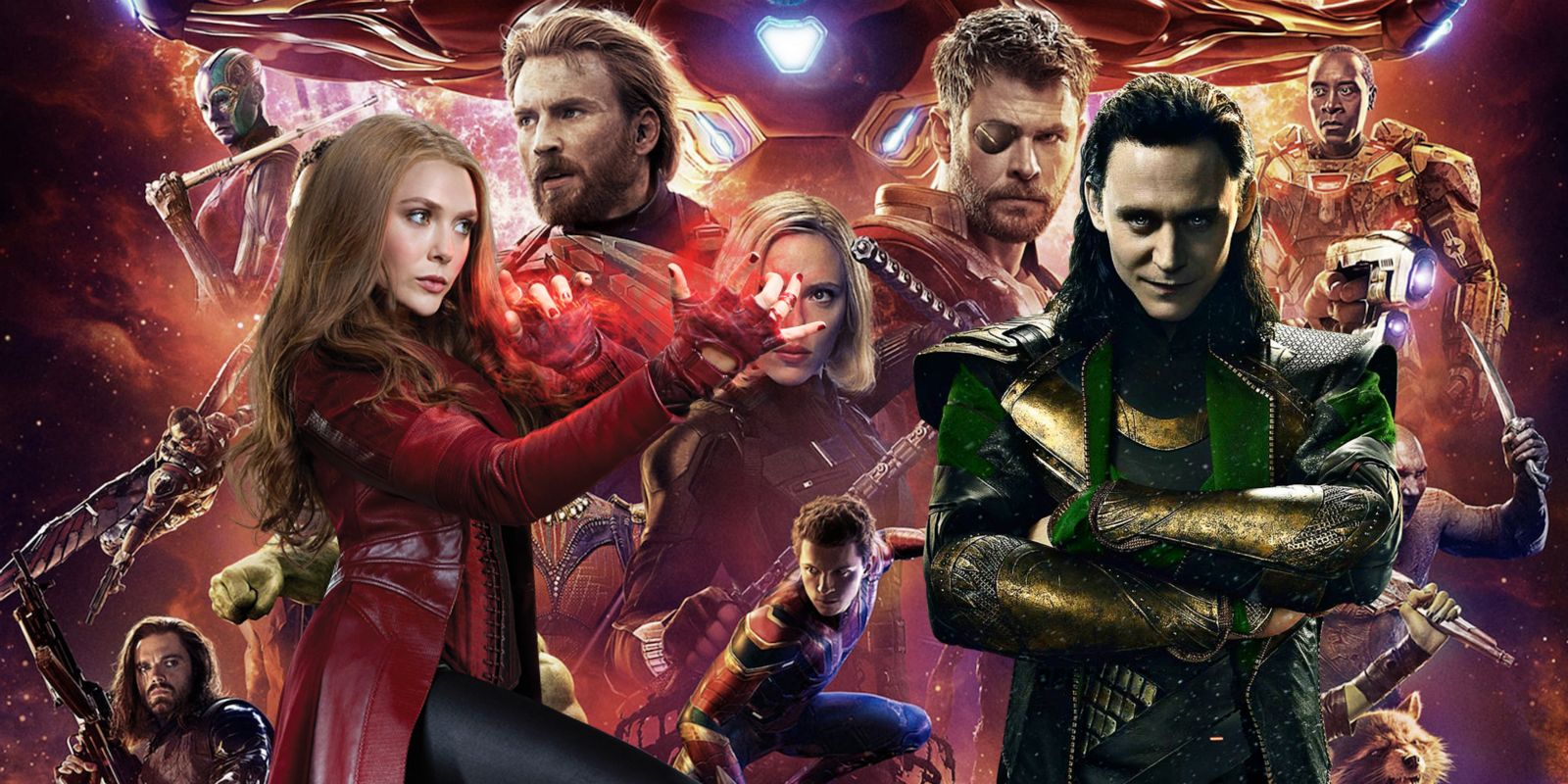 The Marvel Cinematic Universe is a crowded place to be right now. Just about every character that has survived their debut film has gone on to feature in several others. While some actors are pulling the weight of several franchises both within the MCU and in other realms, some are pretty much only doing this. With phase four of the MCU just around the corner, more and more actors in Hollywood are getting in on the action. Ranging from post-credit scenes to title roles, here are 10 actors who have had the most MCU appearances. 
Honorable Mention goes to Stan Lee. Stan Lee, or his likeness, has had a cameo in every single MCU film and TV series to date. Ranging anywhere from his face on a poster to interacting with the title characters, Stan Lee will always hold a special place in the heart of every Marvel fan.
10. Tom Hiddleston
Loki has been the mainstay villain in the MCU, but he hasn't strayed far from Thor in the Marvel Cinematic Universe. In fact, Tom Hiddleston has never been in an MCU film that didn't also star Chris Hemsworth. While their chemistry on screen has been wonderful, fans do hope that we get a glimpse of what Loki can accomplish when not bound to the son of Odin. With his roots in Shakespeare, he's been trading on and off the MCU and other British works based around the plays of Shakespeare, like 2012's The Hollow Crown.
RELATED: Tom Hiddleston Believes Loki Was Fully Redeemed In Infinity War
9. Idris Elba
Idris Elba's Heimdall, the all seeing and all hearing Guardian of Asgard, has enjoyed sharing the screen with Tom Hiddleston and Chris Hemsworth but has only been featured in the three Thor films. He also had a brief but significant appearance in Age of Ultron and Infinity War, sending Hulk back to Earth to warn of Thanos' attack. Elba has been busy in his own right, headlining his own show Luther on the BBC as well as various voicework.
RELATED: Daredevil is Marvel's Next Heimdall (Yes, Seriously)
8. Don Cheadle
The MCU tried to pull a fast one on fans, replacing Terrence Howard with Don Cheadle as James Rupert Rhodes, also known as War Machine. Otherwise, Cheadle would be higher on this list. Cheadle's acting schedule has been less cramped than some others on this list, suggesting that he prefers to take assigns he likes rather than taking whatever comes along. That said, scrolling through his IMDb page raises more questions than it answers.
RELATED: Black Monday Review: Don Cheadle's New Comedy Goes All-In On Excess
7. Gwyneth Paltrow
Another actress that is always paired with another, Gwyneth Paltrow's Pepper Potts has only appeared alongside Tony Stark. Paltrow divides her acting duties with running her company Goop. With rumors circulating about whether or not Pepper Pots ends up saving Tony Stark in Endgame, there is hope that Paltrow can come into her own in the MCU. She also has a TV series called The Politician in the works, due to come out later in 2019. While the plot is still under wraps, it's described as a comedy centering on a wealthy young man from Santa Barbara with political aspirations.
RELATED: Avengers: Endgame Fan Art Sees Pepper Potts Suit Up as Rescue
6. Scarlett Johansson
Played by Scarlett Johansson, Natasha Romanoff is more of an agent of S.H.E.I.L.D. than anything else. Never on her own, she's another character that piggy-backs off others. The distinction here is that it's either Tony Stark or Steve Rogers. Straddling Iron Man, Captain America, and Avengers films, Johansson's list of MCU films is one of the more diverse on this list.
RELATED: Black Widow Will Reportedly Start Filming By The End Of Next Month
5. Chris Hemsworth
With the shortest acting career on this list, Chris Hemsworth isn't doing too bad to have landed Thor only a few years in. With three films in his own right, he's also a founding member of the Avengers. Hemsworth's success as Thor has launched his acting career to new heights, seeing him feature in Star Trek, Ghostbusters and Men in Black International.
RELATED: Every MCU Character Who's Lifted Thor's Hammer
4. Chris Evans
With the honor of playing the first Avenger, Chris Evans's first foray into action roles was in 2005's ill-fated Fantastic Four as Human Torch. Thankfully he recovered well enough to lead Earth's Mightiest Heroes through a wide range of foes and challenges. With rumors of his time in the MCU being up soon, we hope that Evans will continue his success. He's proven himself a capable dramatic actor with movies like Gifted, so the future is sure to be bright.
RELATED: Everything We Know About Captain America's Role In Avengers: Endgame 
3. Paul Bettany
This one might be cheating a little bit. Paul Bettany has technically played two different characters in the MCU: J.A.R.V.I.S. and Vision. With this noted, Bettany has been in every Iron Man and the first Avengers movie as J.A.R.V.I.S., and then two Avengers movies and Civil War. Since Vision was killed before The Decimation at the end of Infinity War, it remains to be seen if Paul Bettany's time with the MCU is at an end. That seems to be it — as of this article, IMDb lists no future projects for Bettany.
RELATED: Spider-Man's Suit Has Its Own JARVIS
2. Robert Downey Jr.
Arguably the performance that launched the MCU as we know it, Robert Downey Jr.'s portrayal of Tony Stark has been the most important figure in the entire MCU. This is probably why Downey has been in just about every MCU film to date. Aside from his own three Iron Man movies, he's been in every Avengers movie as well as Civil War and Spider-Man: Homecoming.
RELATED: Avengers 4 Theory: Captain Marvel Saves Tony Stark In Space
1. Samuel L. Jackson
The man who started the Avengers Initiative, Nick Fury, played by Samuel L. Jackson has been in two Iron Man movies, two Captain America movies, three Avengers movies, and a Thor movie. Combined with his confirmed upcoming roles in Captain Marvel and Spider-Man: Far From Home, Jackson pulls into the lead with ease.
NEXT: Iron Man 2 Creates A Canon Problem For Nick Fury In Captain Marvel