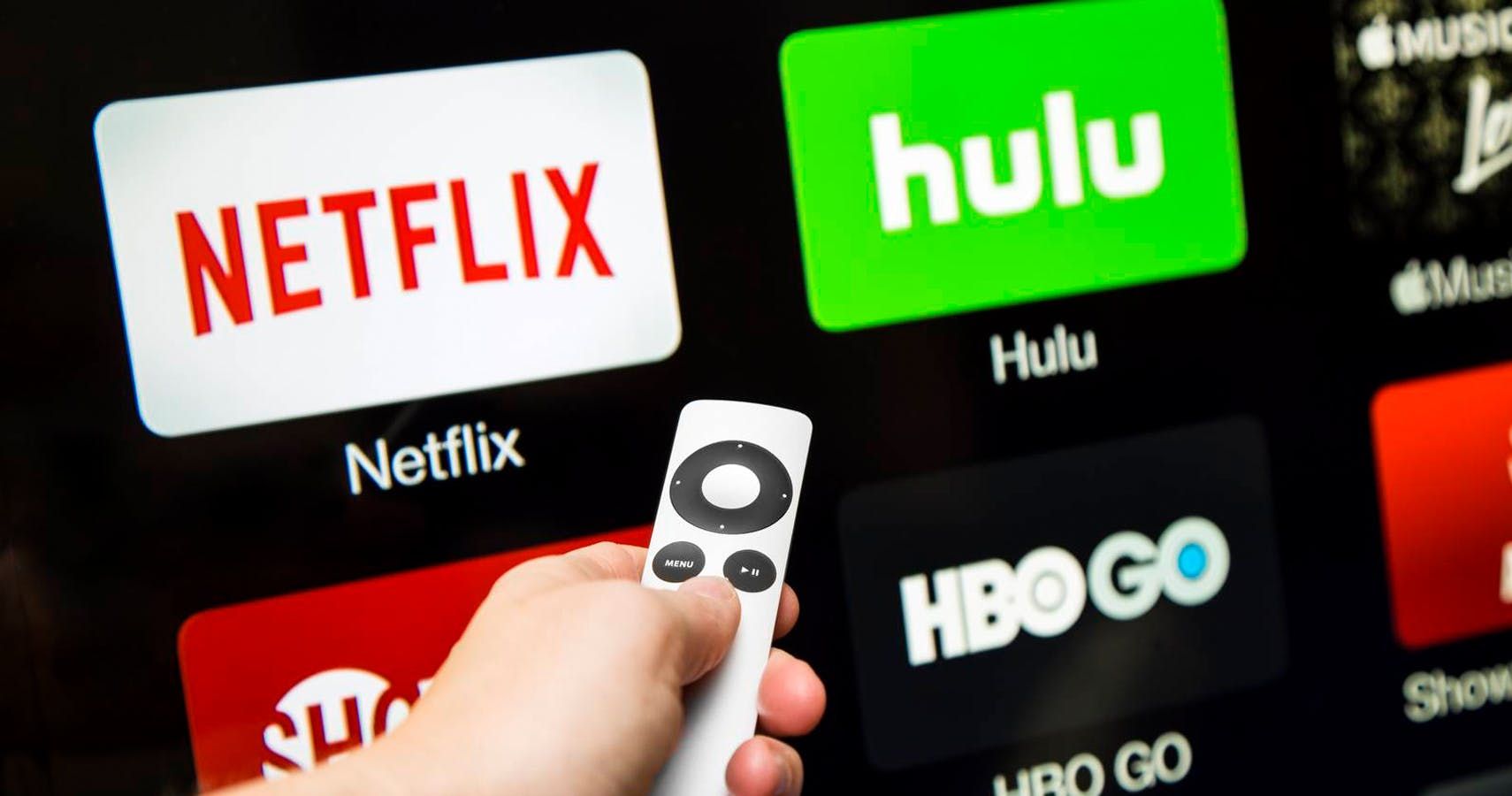 Congratulations, you've made it through the insanity that is Netflix's Fyre: The Greatest Party That Never Happened. It was quite a trip. If you were like us, live-tweeting the whole thing with your eyes glued to the screen, you probably were left wanting more. The tale of Fyre Festival is one of those rabbit holes you can easily fall down. So much so, you may have exhausted the coverage of this particular horror story and are looking for your next fix. If weird, mesmerizing, and larger than life is exactly what you're after, Netflix is just the place to look. We've taken the liberty of collecting 10 documentaries that are more messed up than Fyre, and they're all streaming on Netflix. You're welcome.
RELATED: Netflix Vs Hulu: Which Fyre Fest Documentary Should You Watch?
10. Holy Hell
One of the aspects of Fyre that's so fascinating is how it centers around the cult of personality in Billy McFarland. There are cults of personalities, and then there are just, well, cults. Holy Hell is the later. This film by Will Allen dives into his time in the Buddhafield cult. Between footage he filmed as the group's official videographer and present-day interviews, Allen tries to make sense of his experiences and the enigmatic, abusive leader, Michel Rostand. It's a really interesting look at what causes regular people to fall under the spell of charismatic, but dangerous people.
RELATED: 10 Best Documentaries About Serial Killers
9. Amanda Knox
Like Fyre, this is another true crime Netflix Original. Only this time instead of the crime being fraud and false advertisement, it's murder. Amanda Knox looks at one of the most sensational cases in recent memory and tries to break it down. This story is pretty incredible whether you believe in Knox's innocence or not. Netflix does an excellent job of getting to the heart of this in Amanda Knox, complete with a stunning interview of Knox. The production is on point, with Knox making her now-famous statement, "either I am a psychopath in sheep's clothing, or I am you." As Knox explains, that means we're all vulnerable.
8. Hot Girls Wanted
Hot Girls Wanted premiered at the Sundance Festival and was produced by Rashida Jones. So you don't have to feel gross watching this up close and personal documentary about paid armature (pro-am) porn. It follows a handful of young girls, aged 18-24, as they wade into the porn industry. It's crass, uncomfortable, and at times disgusting, but fascinating nonetheless. The best films make us question what we think we know, and that's where Hot Girls Wanted shines. At first, we get the perspective that it could be empowering, women in control of their own lives and own bodies. Then it starts to shift… We see the strain on the girls' lives and psyches. On-screen text tells us 40% of porn features violence against women. We're left with so many questions and no straight answers. It's thought-provoking, sometimes in the worst ways.
RELATED: 10 Best Historical Dramas To Stream On Netflix
7. Sour Grapes
Ready for something lighter? Let's talk wine, specifically, fake wine. Sour Grapes is the story of wine fraudster Rudy Kurniawan who sold millions of dollars of wine that wasn't all that it seemed. From the outside, the world of wine collecting is nearly absurd, as collectors drop hundreds of thousands (and sometimes millions) on wine that, apparently, is falsifiable. Kurniawan refilled notable label bottles with his own wine of mixed lesser blends and then sold them off as the real thing. It's a crazy story. How often do you think about counterfeit wine? Kurniawan became the first in history to be convicted of wine fraud and we get to break out the popcorn to watch it all unfold.
6. Evil Genius
The collar bomb has to be one of the most bizarre cases in American history. In Evil Genius, Trey Borzillieri tries to get to the bottom of it by befriending suspect Marjorie Diehl-Armstrong from her jail cell.
The story starts with a man walking into a bank with a bomb attached to his collar, a t-shirt that said, "guess what this is," and a cane gun. It only gets weirder from there. Make no mistake, this is not the most nuanced documentary you've ever seen. Borzillieri seems almost taken by Diehl-Armstrong and to be frank, she's no evil genius. As far as entertaining twists and turns go, though, this one can't be beaten.
RELATED: Netflix's Evil Genius Trailer Explores the Infamous Pizza Bomber
5. Icarus
This Oscar winner starts off almost like the doping version of Super Size Me. Bryan Fogel, an amateur cycler dives head-first into the world of doping to expose the flaws in drug testing. After countless injections, urine samples, and performance tests, however, his experiment fails. Not only does the event not perform drug tests, but Fogel actually performs less well than his last clean race. Then the other shoe drops. Allegations of Russia running a state-sanctioned doping program arise and suddenly, we're caught in the middle of something much bigger. It's a whirlwind of an experience.
4. Dark Tourist
The award for most insane documentary of all time may have to go to Tickled, but until that comes to Netflix, you can experience David Farrier's work in Dark Tourist. In the eight-part series, Farrier travels to various dangerous locations to explore why someone might want to go there on vacation. The thrill-seeking practice, which Farrier tries first hand, includes visiting areas of mass death, destruction, and the like. One episode involves Aokigahara, a suicide hotspot in Japan. It's bizarre and grotesque, in a sort of "I can't look away" way. Criticism of the show has been rampant, so don't expect much in terms of perspective.
RELATED: Adding Commercials Would Cost Netflix 57% of Subscribers, Claims Study
3. Murder In The Park
Another true crime to make our list, Murder in the Park is the story of a Chicago murder in (you guessed it) a park that was, supposedly, solved by a Northwestern University professor David Protess and his students. The problem? They didn't solve it. Rather, their sloppy evidence and a coursed confession by Protess very possibly put an innocent man in jail. Anthony Porter, who the film assesses was guilty of the crime, was exonerated. Meanwhile, Alstory Simon took his place. It's an eye-opening story of an Innocence Project gone bad, and how media shapes public perception for better or for worse.
2. Voyeur
Among Netflix's robust collection, Voyeur has to be one of the strangest. It tells the bizarre story of celebrated journalist Gay Talese, investigating a motel owner Gerald Foos who spied on his guests in their rooms. It starts with his "observation platform" he built in the attic of the hotel to watch his guests' private activities. The real story, though, is the complicated web of confusion and ethical snafus that Talese goes through while trying to write his book about Foos. Ultimately, it comes out that things aren't exactly as Foos tells them. At the heart of this super weird documentary are two men and their different but parallel obsessions.
1. Abducted In Plain Sight
Okay if you're somehow wishing you had an even worse taste in your mouth, have no fear, Abducted in Plain Sight is on Netflix. This one's a doozy. Jan Broberg was abducted as a child twice by a man that her family trusted. Her abductor, through a long process of manipulation, convinced her that she was an alien and that she needed to deliver a child with him in order to save their alien planet. It was, of course, an elaborate ploy to rape her. For as disgusting as this documentary is, the actions of all the adults in the room, including her own parents, are nothing short of enraging.