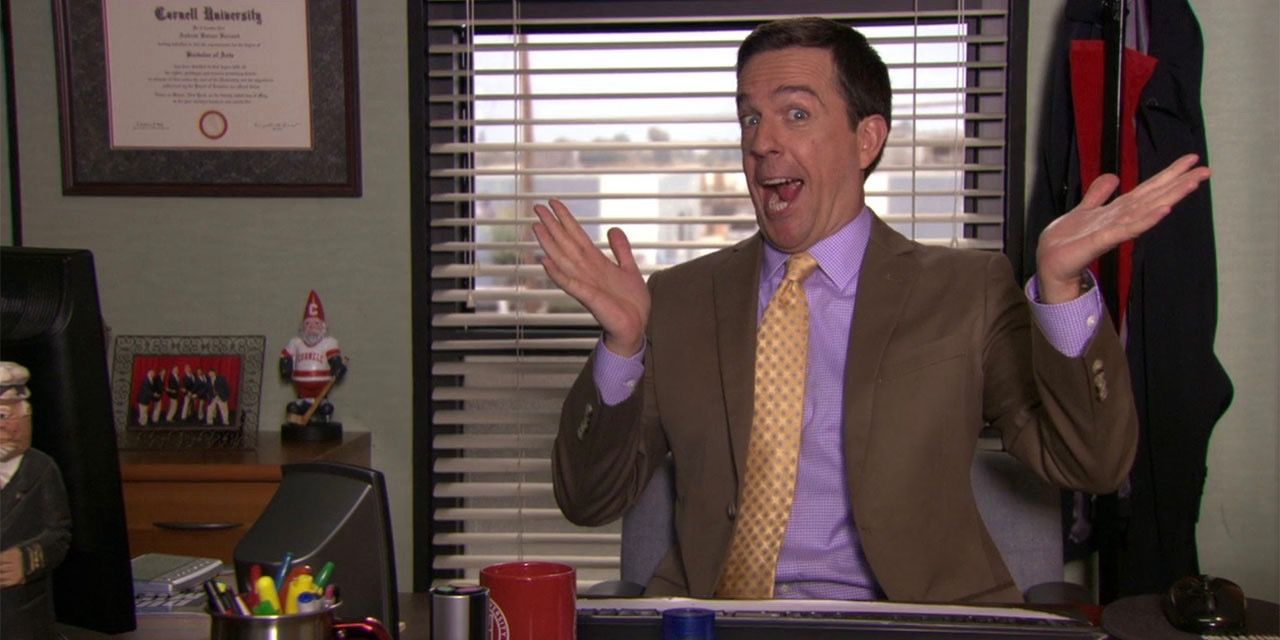 You know the story. Whether you're studying for your next exam, or working on a big assignment, or have a giant pile of laundry to fold, you need to put something on Netflix to watch instead of doing what you actually set out to do. Everyone's go-to is – and why not? If you watched three hours, roughly six episodes, of The Office, each day it would take over a month to watch it all! But if we're honest with ourselves, we've done this already – multiple times. It's time for something new. Here are 10 sitcoms to stream on Netflix instead of bingeing The Office again.
RELATED: 10 Shows Riverdale Fans Should Watch
And if you're looking to Brooklyn Nine-Nine to be on this list, because it should be, it sadly isn't. That's because for American viewers, it's moved to Hulu. Canadian and UK Netflix viewers are the lucky ones that this have it on their Netflix.
10. American Vandal
Over the last few years, the true crime genre has seen something of a renaissance in popular culture. It was only time until someone stepped up to parody the tropes of a true crime series, and that's exactly what American Vandal intends to do. Shot as a mockumentary, American Vandal tells the story of a high school prank gone wrong, with several faculty cars tagged and vandalized. The series plays its subject matter straight-faced, with a sophomore from the school investigating whether the accused senior was responsible. American Vandal spawned from two creators who previously worked on Funny or Die and CollegeHumor, so if you're in the mood for a full satire of the true crime craze, it's a perfect show to binge.
9. Schitt's Creek
Created by and starring Eugene and Daniel Levy, Schitt's Creek follows Johnny Rose, a wealthy video store magnate who became rich throughout the 1980s and 1990s thanks to the success of video rental stores and his wife Moira's career as a successful soap opera star. When the family loses their fortune after failing to pay taxes, they're forced to rebuild their lives with their final remaining asset: a small town named Schitt's Creek, which Rose had bought his son David as a joke for his birthday years earlier. As the family tries to grow used to their life living in a run-down motel, all four of the Roses, including Johnny, Moira, David, and daughter Alexis have to learn to live with the changes.
RELATED: 15 Sitcoms That Became Massive Hits (15 That Flopped)
8. BoJack Horseman
7. Love
A romantic comedy developed by Judd Apatow, Love is a down-to-earth look at dating that explores the nature of romantic relationships through a variety of characters. Stars Paul Rust and Community's Gillian Jacobs are forced to navigate their newly-formed relationship. The series isn't perfect – it suffers from a number of problems we've seen with other Apatow productions, including an overlong pilot – but if you're in the mood for some dark romantic comedy, you'll find plenty to love here. All three seasons are currently streaming, with the third (and final) having premiered earlier in 2018.
6. The Good Place
One of the hottest new series to begin airing over the last few years, The Good Place tells the story of Eleanor Shellstrop, a woman who's woken up to find she's dead and in heaven – or rather, "The Good Place," as it's called. Kristen Bell plays Eleanor, a woman who finds herself in a place she doesn't deserve to be. Also starring is Cheers alum Ted Danson as Michael, the creator of "The Good Place," a man trying to make his residents as happy as possible in the afterlife. This series comes from creator Michael Schur, fresh off co-creating both Parks and Recreation and Brooklyn Nine-Nine. Any fans of his previous work – he also wrote and acted on The Office, where he played Dwight's cousin Mose Schrute – will find plenty to love here. Just don't read too much into the plot online – serious spoilers abound.
5. Arrested Development
4. Unbreakable Kimmy Schmidt
This sitcom was created by Tina Fey and Robert Carlock, and stars Ellie Kemper (of The Office) in the title role. 29-year-old Kimmy was rescued from a Doomsday Cult after spending 15 years as an underground hostage, held by the Reverend Richard Wayne Gary Wayne. She moves to New York to begin her life as an adult, and we get to follow her as she discovers our weird modern world with enthusiasm and zany naivete. Any fans of Fey and Carlock's previous show, 30 Rock will find plenty to love here. The show has three seasons currently streaming on Netflix, and has been renewed for a fourth and final season.
3. Parks And Recreation
The series follows Leslie Knope, the deputy director of the Parks and Rec department in Pawnee, Indiana, as she attempts to use her powers in the government to turn her town into a better place to live. Much like The Office, the first season of Parks and Rec is a rough start to what would eventually become an incredible series, with the writers refocusing character Knope behind the scenes to make her more intelligent between the first and second seasons. Where The Office can occasionally seem cold or cruel, Parks and Rec has a massive, beating heart under the series, filled with compassion and humor.
2. The IT Crowd (UK)
A quintessential British sitcom of the 2000s, The IT Crowd< came right when tech products were becoming more and more popular, and it was able to take over the comedy scene for a few years, becoming a massive cult hit and critically acclaimed along the way. The show revolved around the fictional Reynholm Industries, following the three staff members of its IT department. Maurice Moss and Roy Trenneman have become used to working with each other, but when the new department head Jen Barber shows up and admits she knows nothing about IT, the three employees will have to work together while also avoiding their bosses, and avoiding their work.
1. Master Of None