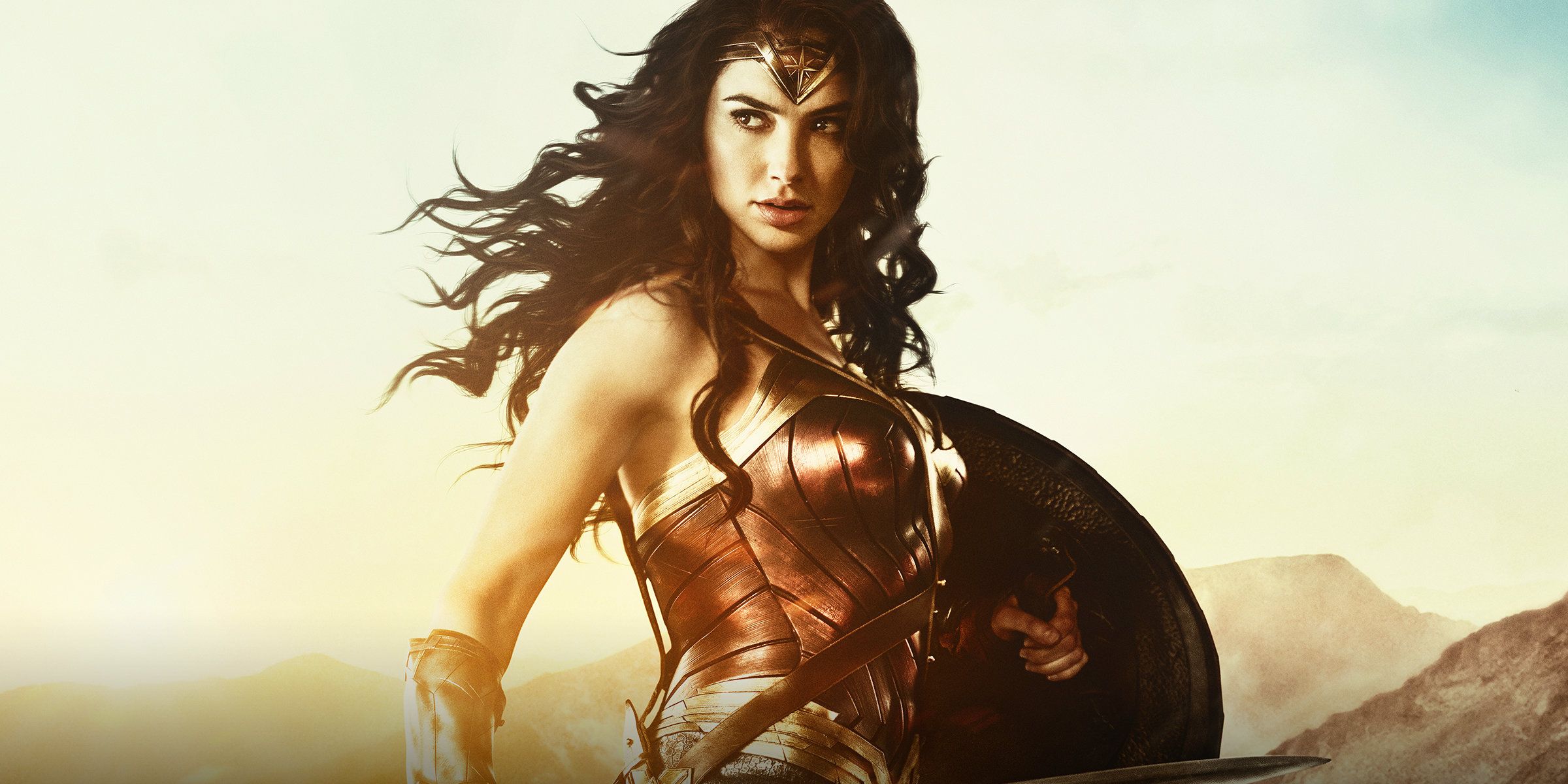 While the massive success of various superhero franchises (with today's prime example being the Marvel Cinematic Universe) has ensured the appeal of the superhero genre won't be going away anytime soon, this does not mean every attempt at a franchise will be as successful as the rest.
We hate to beat a deceased horse, but the Worlds of DC is a good example. While it made sense for Marvel's number-one competitor to make their own cinematic universe (especially since fans had been waiting years to see Batman and Superman cross paths on the big screen), the franchise will now always be remembered for its shaky beginnings, which were caused by various director's differing visions, disregard to certain elements of the source material, and overstuffed films attempting to play catch-up to Marvel.
It's always sad to see a potential franchise for a beloved superhero or team crumble before it even gets going, but it's a natural part of the movie business. There are certainly a variety of reasons that superhero franchises don't last long, but some of the primary reasons include bad box-office numbers, poorly-planned foundations, rushed productions to compete with other franchises, and an overall dislike for the series' direction.
This list will detail some successful and failed superhero franchises chronologically, starting in the late '70s (when superhero franchises truly began with the release of 1978's Superman) and going into the 2010s, where some franchises still fall short of becoming a long-running series.
So, let's take a trip down memory lane with the 10 Superhero Reboots That Revived Their Franchises (And 20 That Flopped).
30

Revived: Captain America: The First Avenger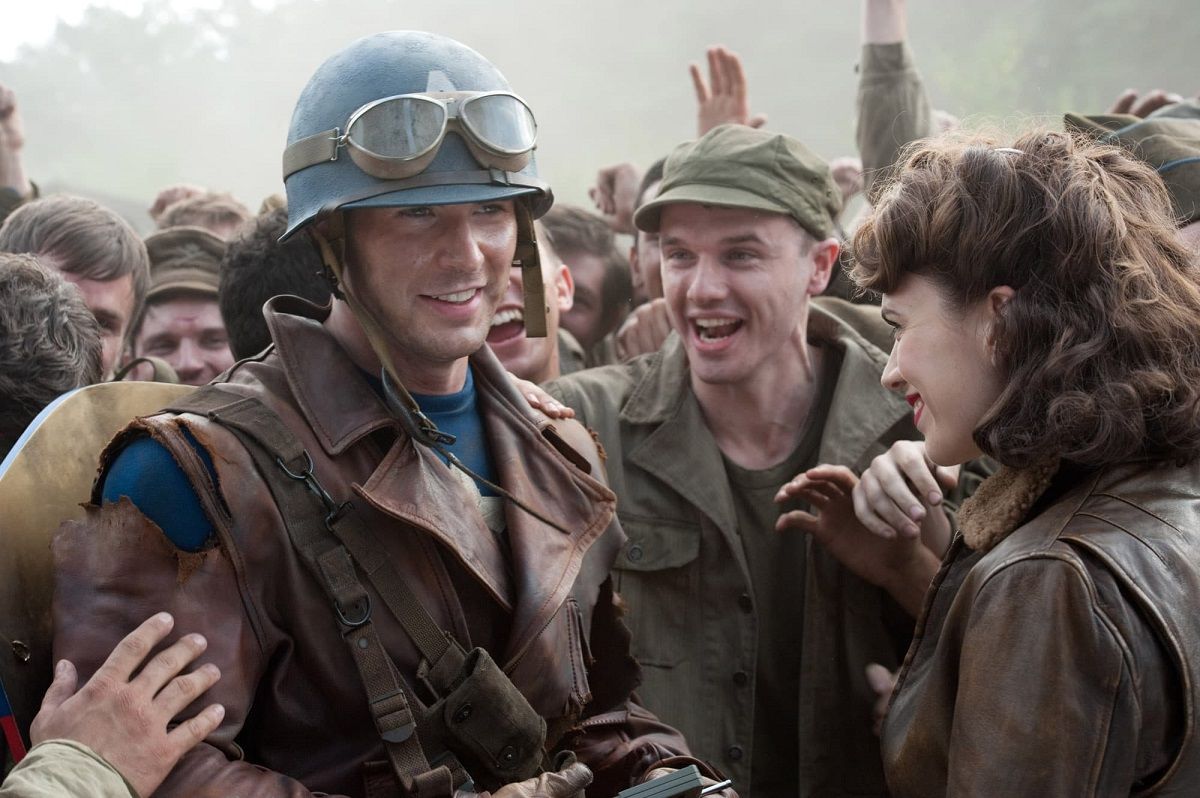 Since actor Chris Evans had already played the Human Torch in the critically-reviled Fantastic Four movies, nobody could blame audiences for worrying about his Captain America casting in 2011. However, seven years and six movies later, fans have adopted Evans as the official representation of Steve Rogers.
While the first film in Evans' Captain America trilogy has since been overshadowed by its superior sequels, it still remains one of Marvel's best Phase One movies, and is praised for its characters and realistic 1940s setting.
With Evans' time as Steve Rogers winding down, fans would do well to remember this gem, since it was the first time we all got to see our beloved Captain.
29

Flopped: The Punisher (2004)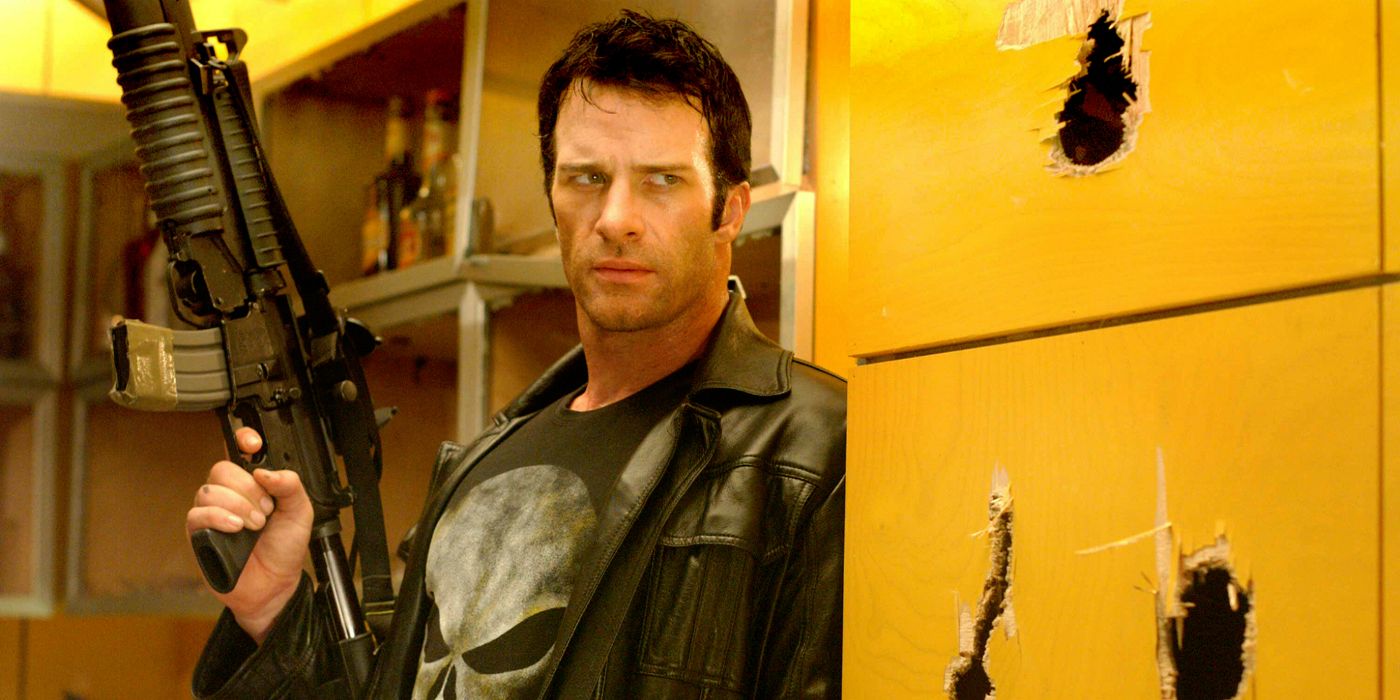 Known for his violent brand of justice, The Punisher certainly hasn't been dealt much on film. Frank Castle's debut in 1989's The Punisher starring actor Dolph Lundgren (man, this guy can't catch a break) received poor reviews and angered many fans with the absence of his trademark white skull shirt.
During the early-2000s age of superhero movies, Thomas Jane stepped in to try his hand at "punishing." Despite the film's sad one-percent increase on Rotten Tomatoes from the last movie, Jane is seen by many as the best film version of the character, even reprising the role in the 2012 short movie Dirty Laundry.
28

Flopped: The Legend of the Lone Ranger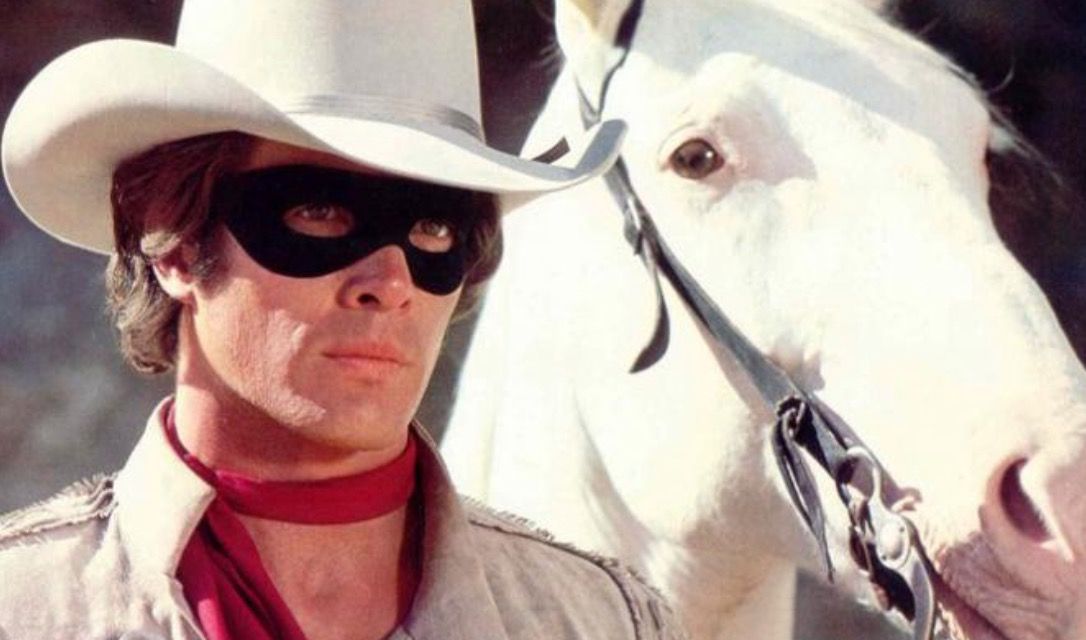 One of the most enduring Western heroes is the legendary Lone Ranger, joined by his trusty horse Silver and Native American companion Tonto. Following the successful radio show and serials, actor Clayton Moore took the character to new levels of popularity, starring in the popular 1949-57 TV series and making subsequent public appearances in costume.
However, before the release of the 1981 film reboot The Legend of the Lone Ranger, a lawsuit was filed against Moore to stop making appearances. After Moore won, the movie was shrouded in bad blood. It didn't help either that leading man Klinton Spilsbury's voice was dubbed over, the film won several Golden Raspberry Awards, and it underperformed at the box office.
27

Flopped: Masters of the Universe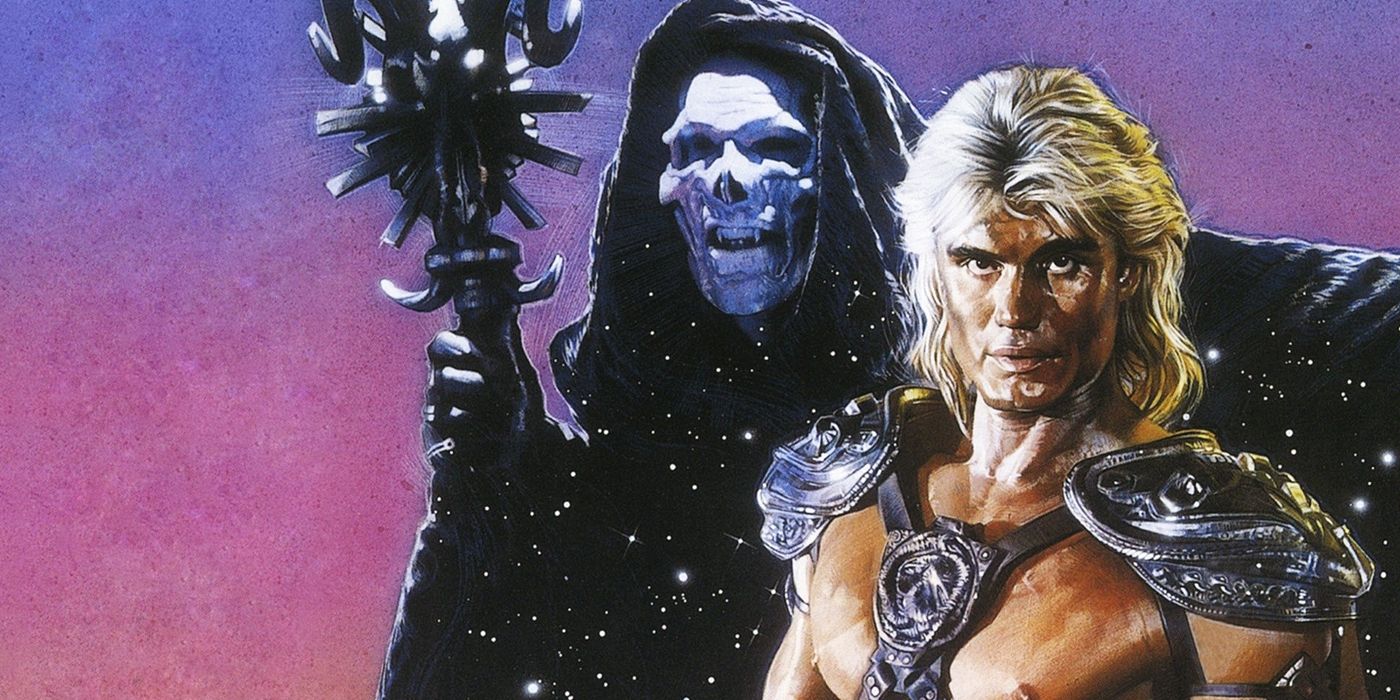 Based on Mattel's popular toy line, the '80s series He-Man and the Masters of the Universe remains one of the most beloved and referenced cartoons of all time. Its 1987 live-action adaptation is also much-referenced, but instead for how bad it was.
Starring actor Dolph Lundgren as Prince Adam and Frank Langella as a not-so-realistic Skeletor, as well as taking the characters out of Eternia for a fish-out-of-water story on Earth, the movie did poorly at the box office and with critics (holding a rotten 17% score on Rotten Tomatoes). Seriously, fans would be better off watching He-Man & She-Ra: A Christmas Special.
26

Revived: Batman (1989)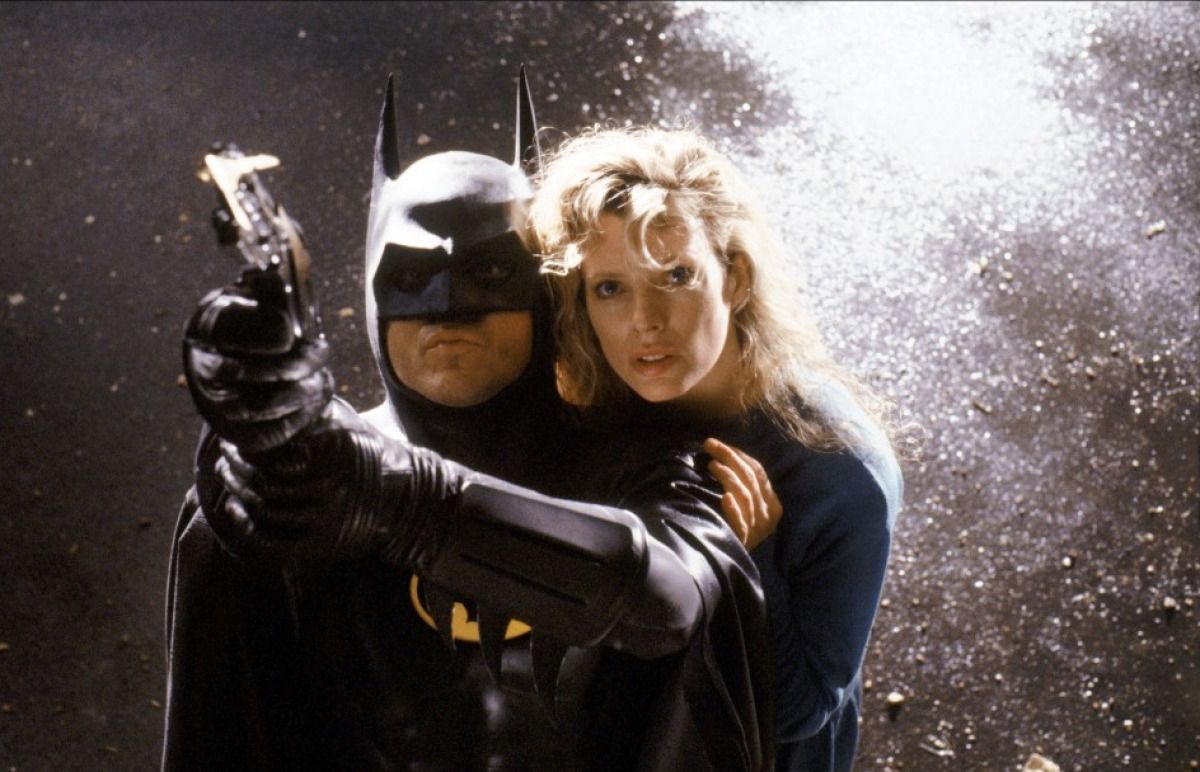 After the success of the campy '60s TV show starring actor Adam West, director Tim Burton took the reins of the Caped Crusader's franchise to deliver the darker version of the character envisioned by the comics. Needless to say, fans are still thanking him.
Despite initial criticism of Michael Keaton's casting as Batman, this proved to be the right move, as Keaton's performance was a highlight of the movie (alongside Jack Nicholson's Golden Globe-nominated turn as the Joker).
This launched not only a four-film series (though, eerily similar to the Superman series, fans would do well to stop after the second movie), but also an animated universe via the TV masterpiece Batman: The Animated Series.
25

Flopped: Captain America (1990)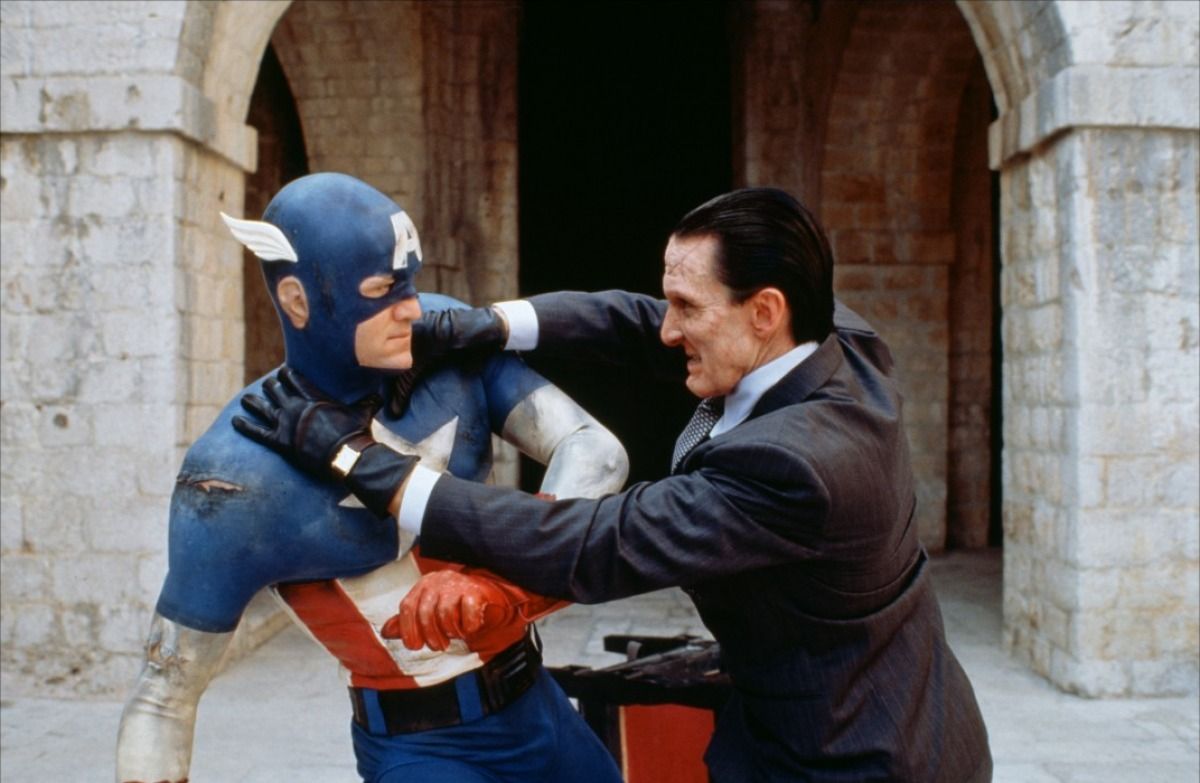 One of Marvel's most admired heroes, WWII super soldier Steve Rogers, AKA Captain America, has been around for over 75 years, serving as an inspiration for patriotism and hope. This is why it's a shame his early live-action portrayals didn't do him justice.
Played previously by actor Reb Brown in two unremarkable 1979 TV movies, Rogers' big screen debut (not counting the 1944 serial) came in 1990. Upon release, the movie (starring Matt Salinger as Rogers) was panned by critics (with a disappointing 8% on Rotten Tomatoes as proof) for nearly every one of its aspects. Because of this, it would be a long time before the Captain got his due respect (but more on that later).
24

Revived: The Mask of Zorro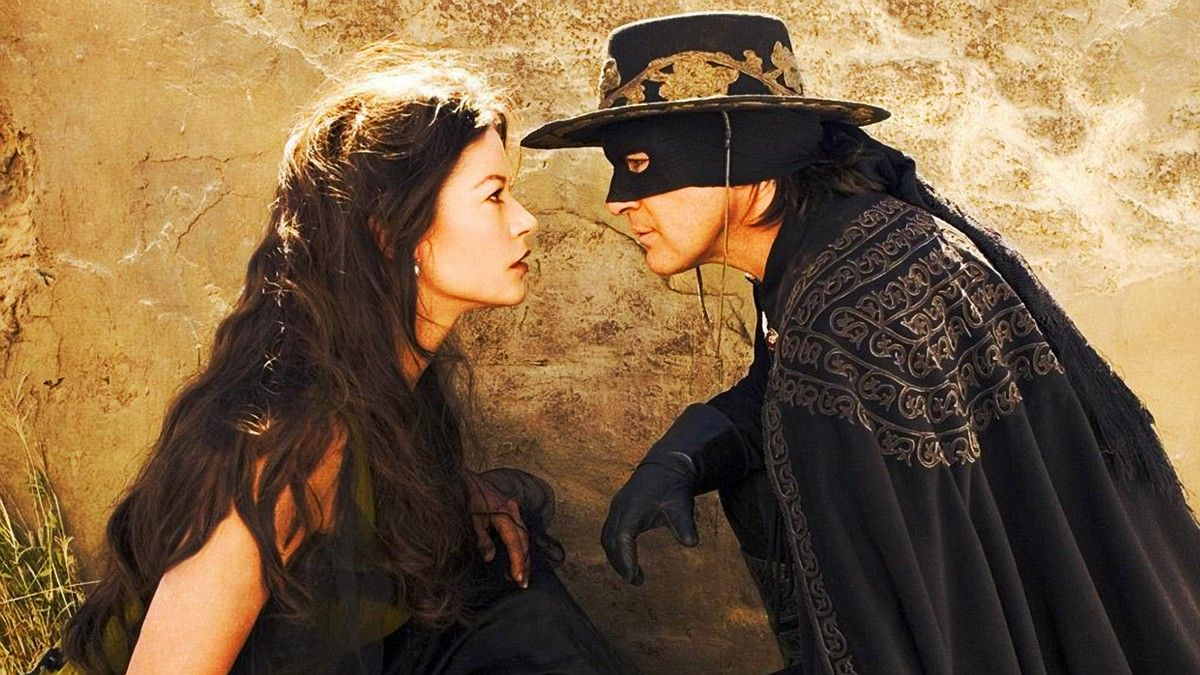 Celebrating his 100th anniversary next year, the sword-wielding masked vigilante is a popular icon in both Spanish and American culture. Usually found protecting the people of California from corruption, he is known for his all-black costume and iconic "Z" he carves with his sword.
Because of his popularity, it didn't take long to make the leap from novels to the big screen with The Mark of Zorro. After a series of movies, comics, and TV shows, 1995's The Mask of Zorro saw an older Zorro (played by actor Anthony Hopkins) pass the mantle to Antonio Banderas. While the film received positive reviews and several award nominations, the same can't be said for the 2005 sequel.
23

Revived: Spider-Man (2002)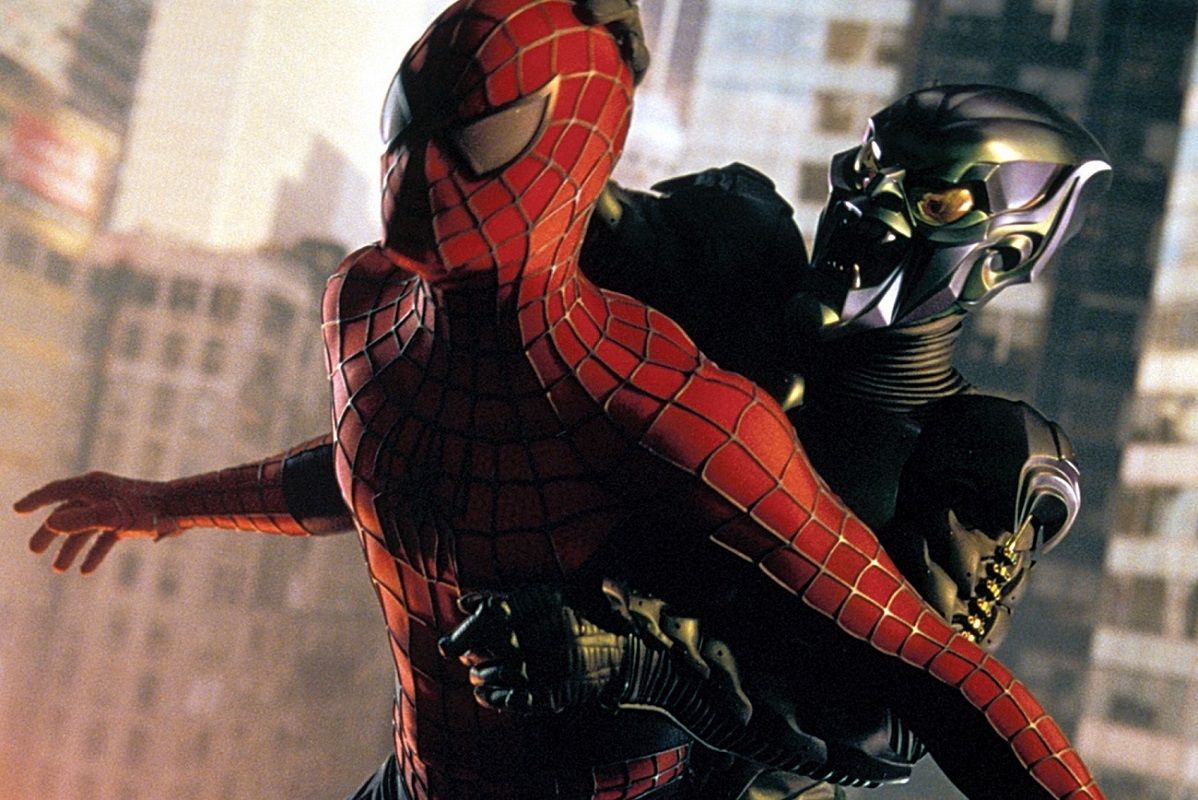 Web-swinging out of comics into the popular 1967-70 animated series, a live-action adaptation of New York's friendly neighborhood Spider-Man was probably thought to be impossible. And, once audiences got a look at the forgettable '70s show and films (don't bother looking them up), it's no wonder they thought that.
However, thanks to director Sam Raimi, not only was Spider-Man brought successfully into the 21st century, but he also was a force to be reckoned with as seemingly no other superhero movies at the time were as successful.
From 2002-07, actor Tobey Maguire was in Hollywood's forefront as Spider-Man, and, despite the third movie being less-than-admired today, the first two remain two of the highest-rated superhero movies ever.
22

Flopped: Hulk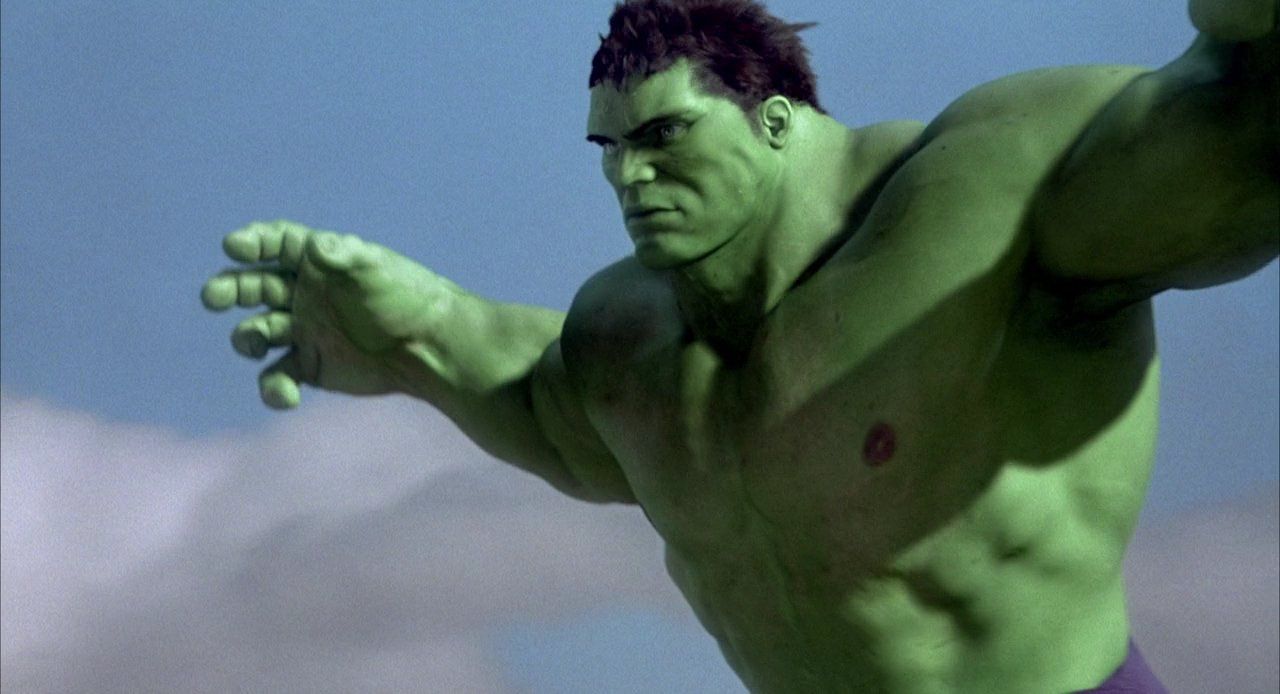 While Ang Lee established himself as a great director with hits like Sense and Sensibility and Crouching Tiger, Hidden Dragon, 2003 just wasn't his year.
Bringing Marvel's beloved rage-filled hero the Incredible Hulk to the big screen for the first time was never going to be easy – especially since it followed the popular 1978-82 TV series starring Bill Bixby and Lou Ferrigno – but Lee's vision of a father-son tragedy with more talking than action was not what fans were looking for. Receiving mixed reviews for its poor CGI, pacing, and odd story elements (seriously, what was up with the mutated dogs?), the movie has since been forgotten by both Marvel and Ang Lee fans.
21

Flopped: Flash Gordon (1980)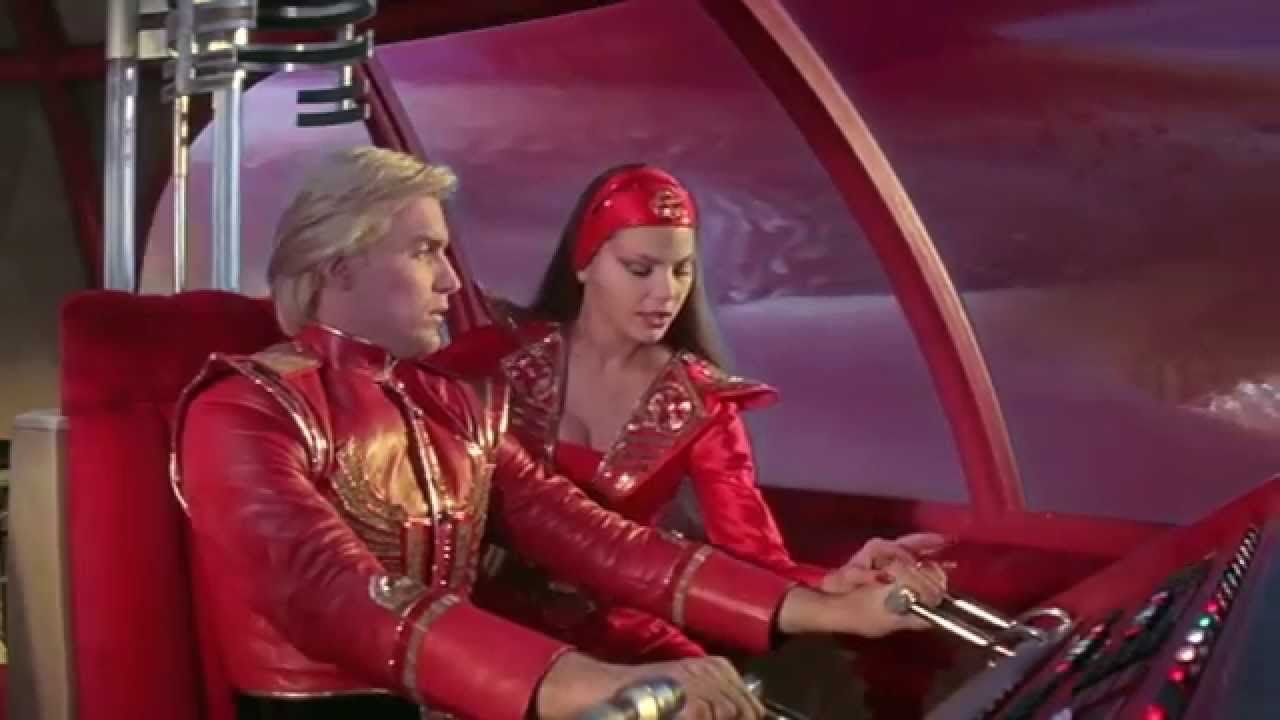 While a lesser-known hero to modern audiences, space explorer Flash Gordon remains one of the most influential superheroes of all time. First appearing in comic strips in 1934, Gordon soon made his way onto film with three serials starring actor Buster Crabbe. However, following a short-lived '50s TV series, Flash Gordon finally got the blockbuster treatment in 1980.
Starring Sam J. Jones, co-starring Max von Sydow as archenemy Ming the Merciless (don't hear villain names like that anymore), and scored by Queen, this movie was colorful, campy, and out-of-this-world, holding an 82% positive rating on Rotten Tomatoes. However, the film proved nowhere near the box-office success of the Star Wars franchise and has since become a cult classic.
20

Revived: Batman Begins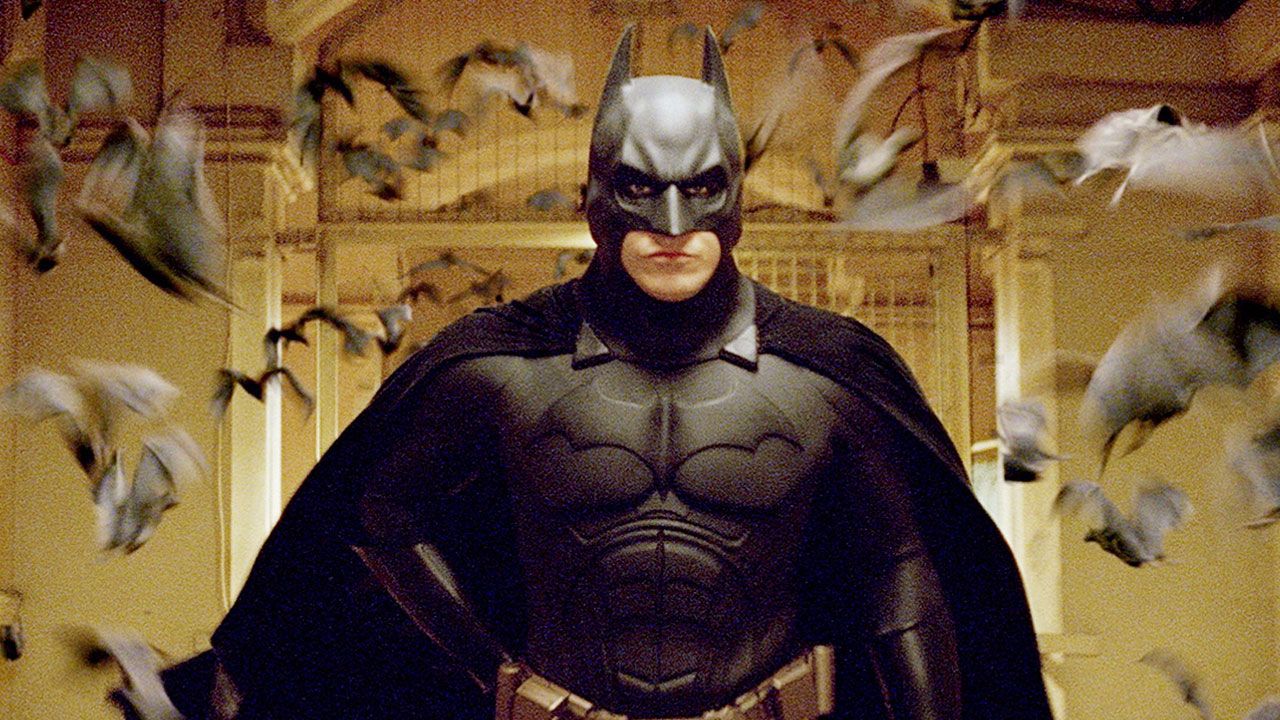 While Batman Forever was passable to some, 1997's Batman Forever went down in history as one of the worst superhero movies of all time and kept Batman off the big screen for eight years.
Thankfully, director Christopher Nolan revitalized the franchise with his own artistic vision, beginning with 2005's Batman Begins. Though since overshadowed by its 2008 sequel, the film received positive reviews and introduced fans to the most realistic version of the Dark Knight yet (even if Christian Bale's Batman voice was a bit silly at times). The movie's dark, realistic tone has since proven to be quite the influence on superhero films, even though the results vary.
19

Flopped: Superman Returns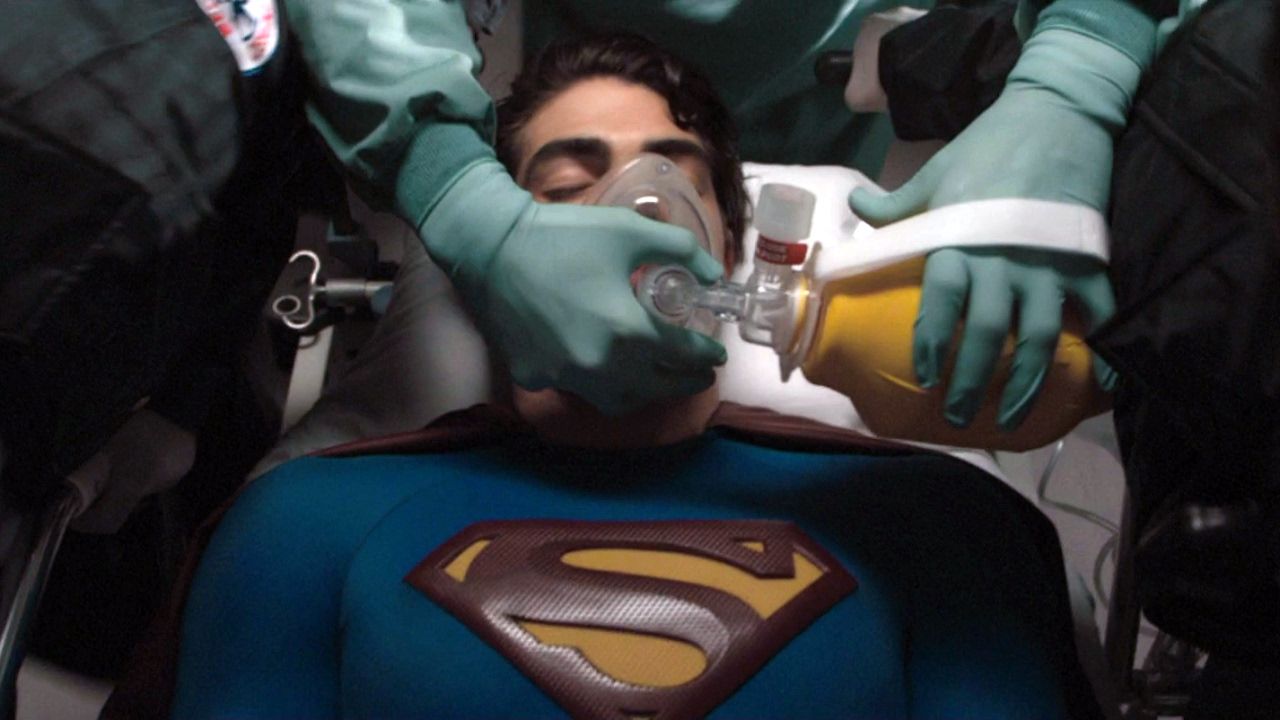 After the failure of Superman IV: The Quest for Peace (and Christopher Reeve's tragic accident that left him quadriplegic), several plans for a new Superman movie were discussed over the years (including the legendary Superman Lives starring Nicholas Cage).
Finally, in 2006, acclaimed X-Men director Bryan Singer promised to bring fans what they'd been wishing for with the appropriately-titled Superman Returns.
Meant as a continuation of the Reeves era while ignoring the third and fourth movies, Singer had Reeve look-alike Brandon Routh take over as Superman and then-respected actor Kevin Spacey portray Lex Luthor. Unfortunately, while a modest box-office and critical success, fans weren't so thrilled with the final product, deeming it boring and not-so-super.
18

Flopped: TMNT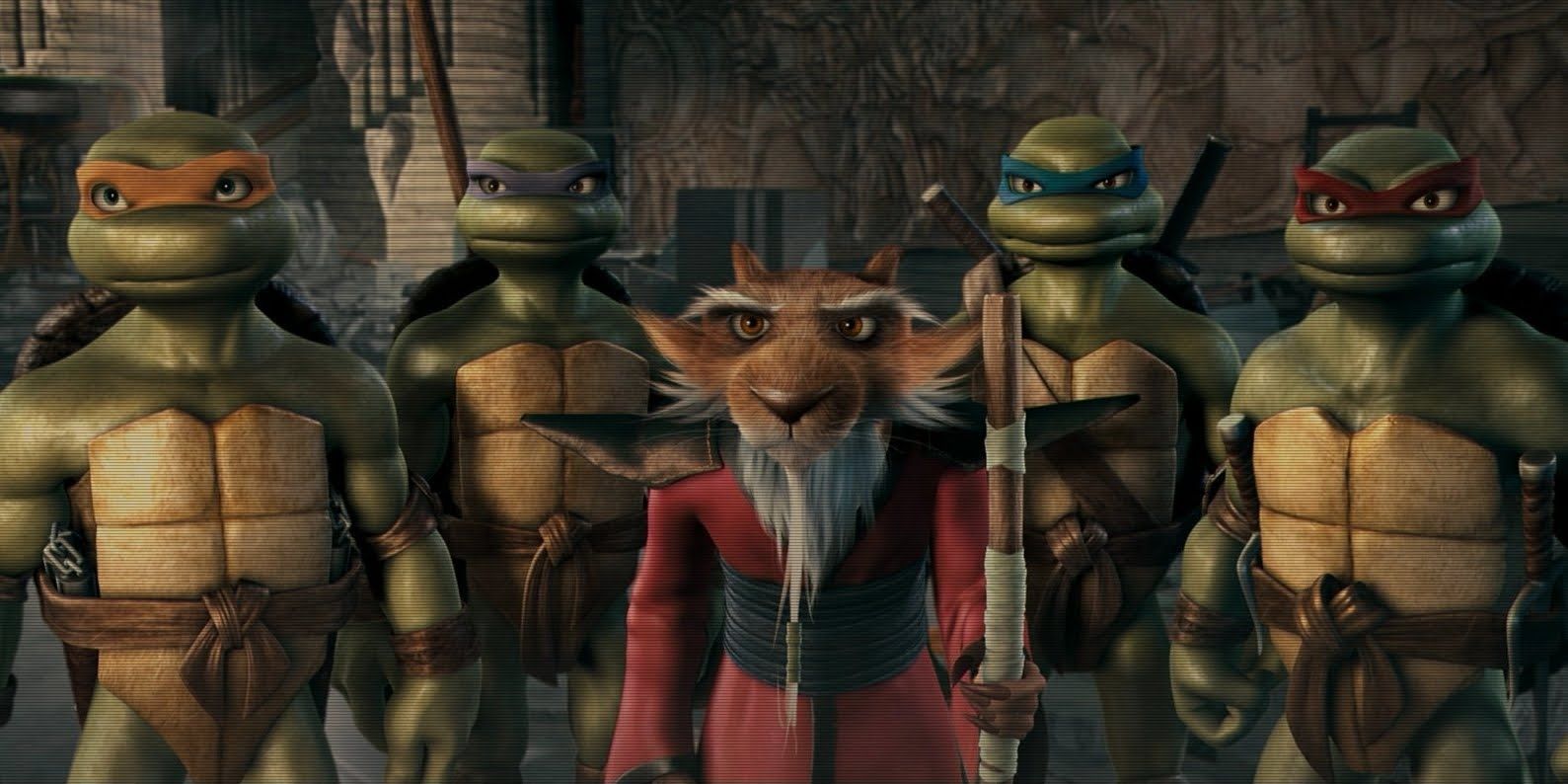 Many Teenage Mutant Ninja Turtles fans have fond memories of the '90s live-action trilogy (or at least the first two movies), but it's not as easy to fans those that put 2007's animated TMNT movie at the top of their list.
While it made sense to keep the turtles in animated form (since that's how they're known best by many ), the fun just wasn't there in this more-mature CGI flick. Ignoring the trilogy, the movie focused on bringing the Turtles back together after a falling-out and hoped to set up a trilogy. Sadly, this idea was quickly "shredded."
17

Flopped: Underdog (2007)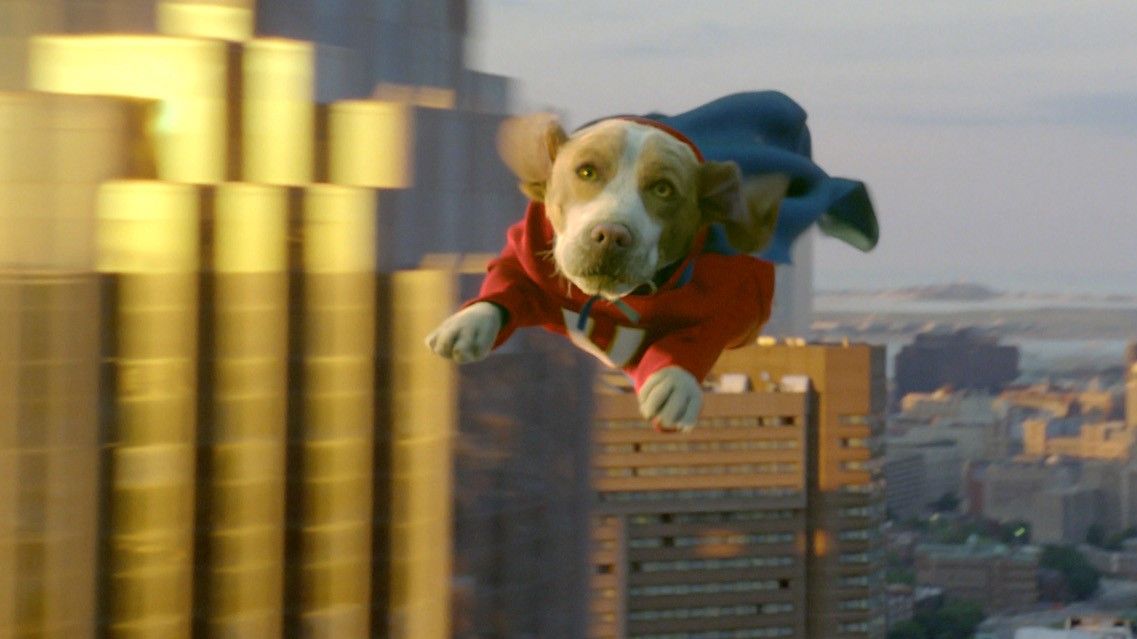 Here's a hero that probably should've stuck to selling cereal. Airing in the '60s and '70s, General Mills-sponsored superhero cartoon Underdog focused on an anthropomorphic dog superhero saving love interest Sweet Polly Purebred (an anthropomorphic dog TV reporter) from various villains and always making himself known through his rhyming speech (particularly, "There's no need to fear – Underdog is here!").
While the cartoon is still loved by many, the live-action movie starring Jason Lee as the voice of Underdog is not. One can probably chalk that up to its 14% rating on Rotten Tomatoes and unnecessity for being brought to live-action.
16

Flopped: The Incredible Hulk (2008)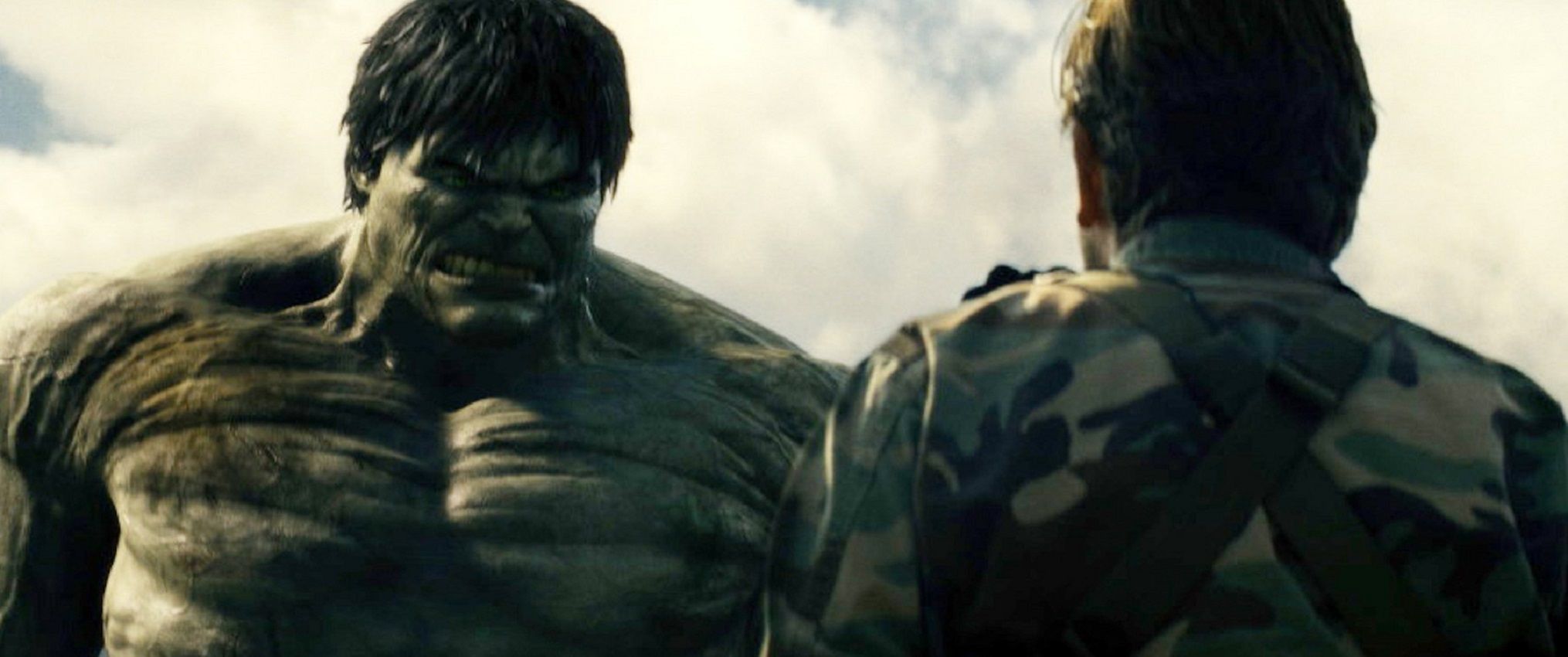 Just because a movie is in the MCU, that doesn't mean it's a guaranteed hit. Such was the case with 2008's The Incredible Hulk, which hoped to give the mean, green smashing machine the big-screen glory Ang Lee's Hulk couldn't bring it.
Sadly, even though actor Edward Norton gave a standout performance as Bruce Banner, the film landed a 67% score on Rotten Tomatoes (only one percent above the MCU's lowest-rated film, Thor: The Dark World) and only grossed $263 million, a far cry from Iron Man's near-$600 million haul earlier that year. While another solo movie isn't in the works, Mark Ruffalo has since done a swell job as Norton's replacement in various team-up films.
15

Revived: Wonder Woman (2017)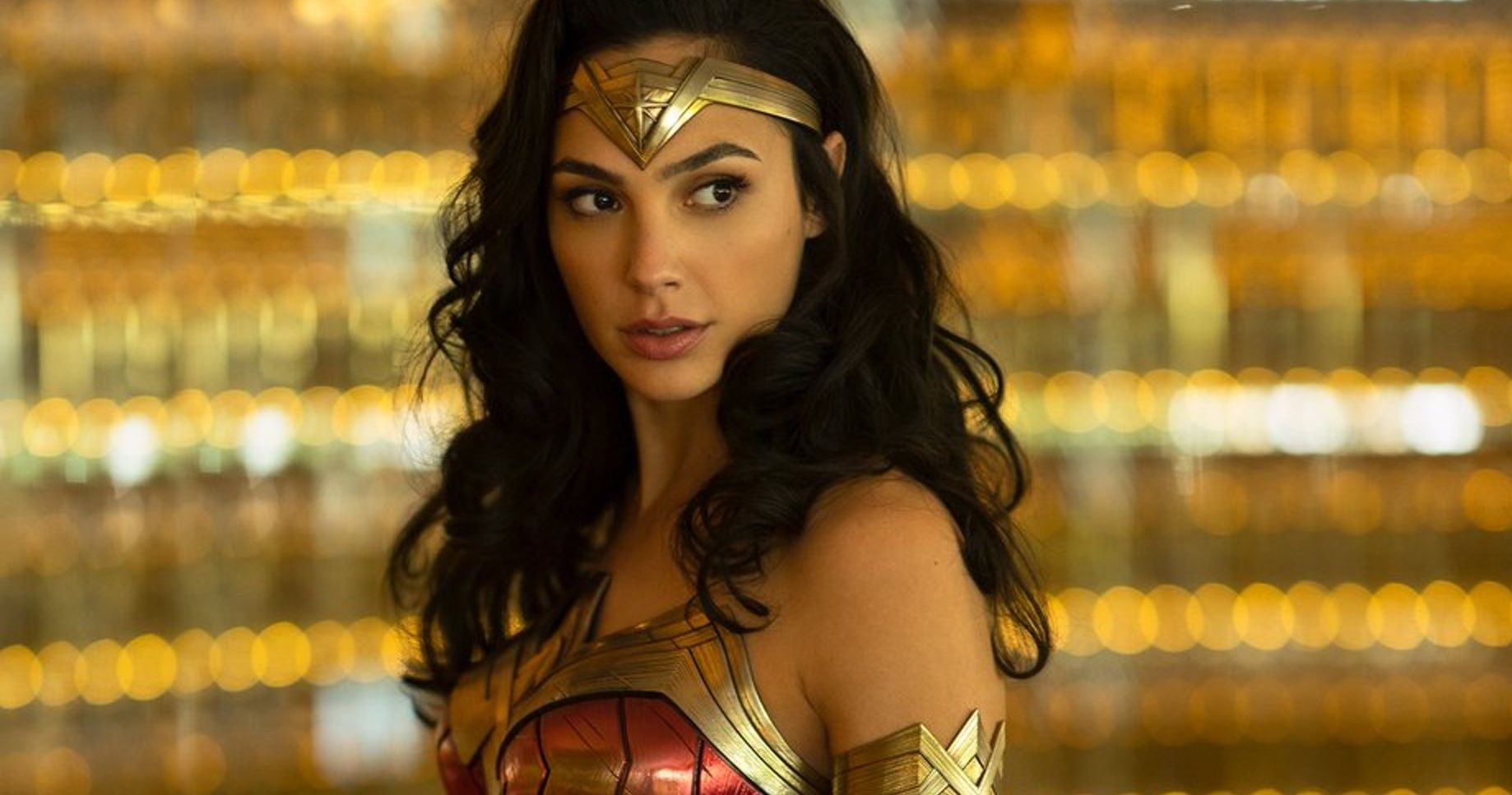 Despite being one of DC's greatest heroes (and one of the greatest female icons ever), Wonder Woman didn't get her own theatrical movie until last year, around 75 years after her comic debut. First played by actress Cathy Lee Crosby in the since-forgotten 1974 TV movie, the identity of Diana Prince was long held by Lynda Carter through the '70s TV show.
While Batman v. Superman: Dawn of Justice was where Gal Gadot made her debut as Diana, it was her solo movie that elevated her to who many see as the single shining light in the entire Worlds of DC.
Thankfully, she is expected to make a triumphant return in next year's Wonder Woman 1984.
14

Flopped: Punisher: War Zone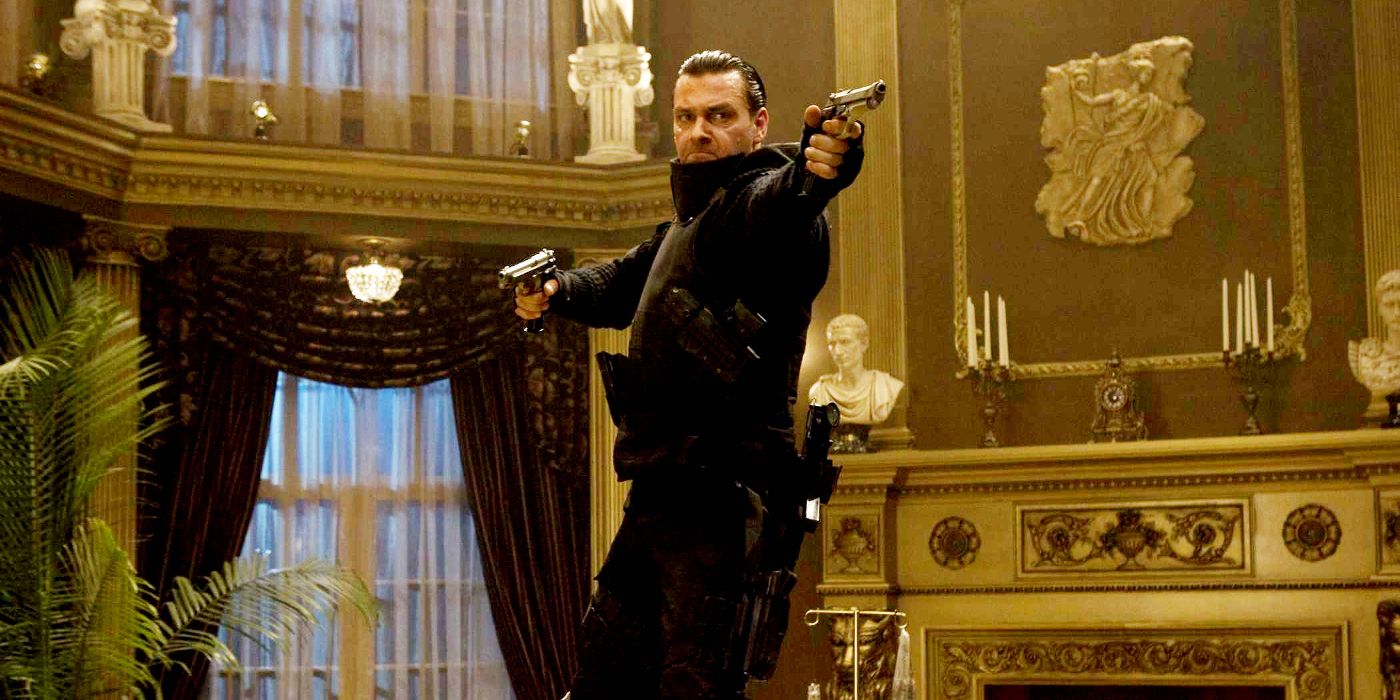 If Punisher fans felt that the character had yet to be portrayed in all his violent glory, they were in luck with Punisher: War Zone. Initially a sequel to the 2004 movie, the project was altered to be a reboot with actor Ray Stevenson, containing more violence and a darker tone.
As for the film as a whole, however, it received a Rotten Tomatoes score of 27%, one percent less than the 1989 movie, and bombed at the box office. It would take the small-screen grace of Jon Bernthal to give many fans the Punisher they'd been looking for, with his appearances in Daredevil spawning his own spin-off series.
13

Flopped: The Spirit (2008)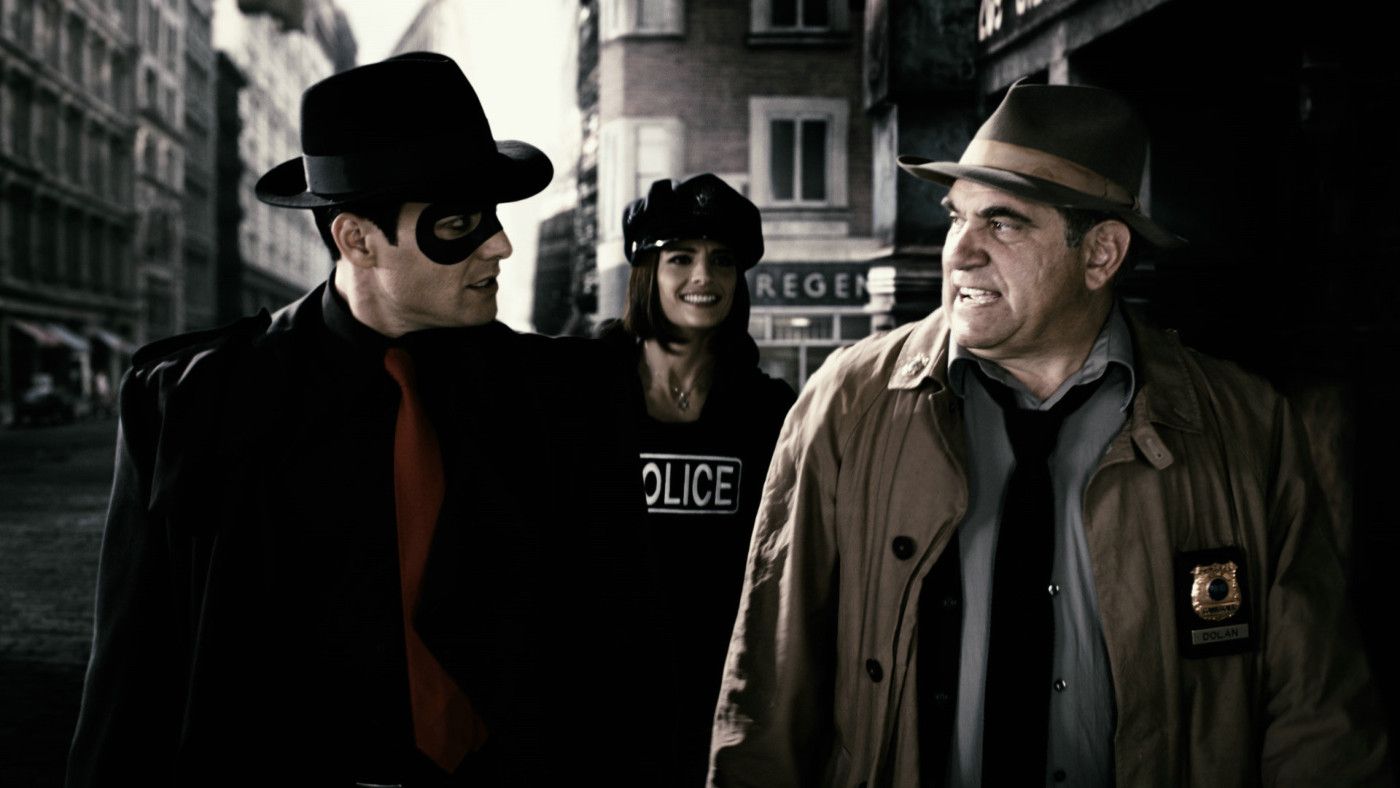 Another masked detective that fights crime with the help of the police to keep his city safe, the Spirit has popped up in various comics since 1940. When actor Sam J. Jones traded in his Flash Gordon spaceship for the Spirit persona in a 1987 TV movie, it turned out to be a bad deal. However, once legendary comic writer/director Frank Miller began a new adaptation for the big screen, audiences were hopeful again.
Unfortunately, unlike his adored crime drama Sin City, this color-drained dud proved too strange for viewers, with silly performances from star Gabriel Macht and future MCU heroes Samuel L. Jackson and Scarlett Johansson. Perhaps it's best for this Spirit to stay deceased.
12

Flopped: The Green Hornet (2011)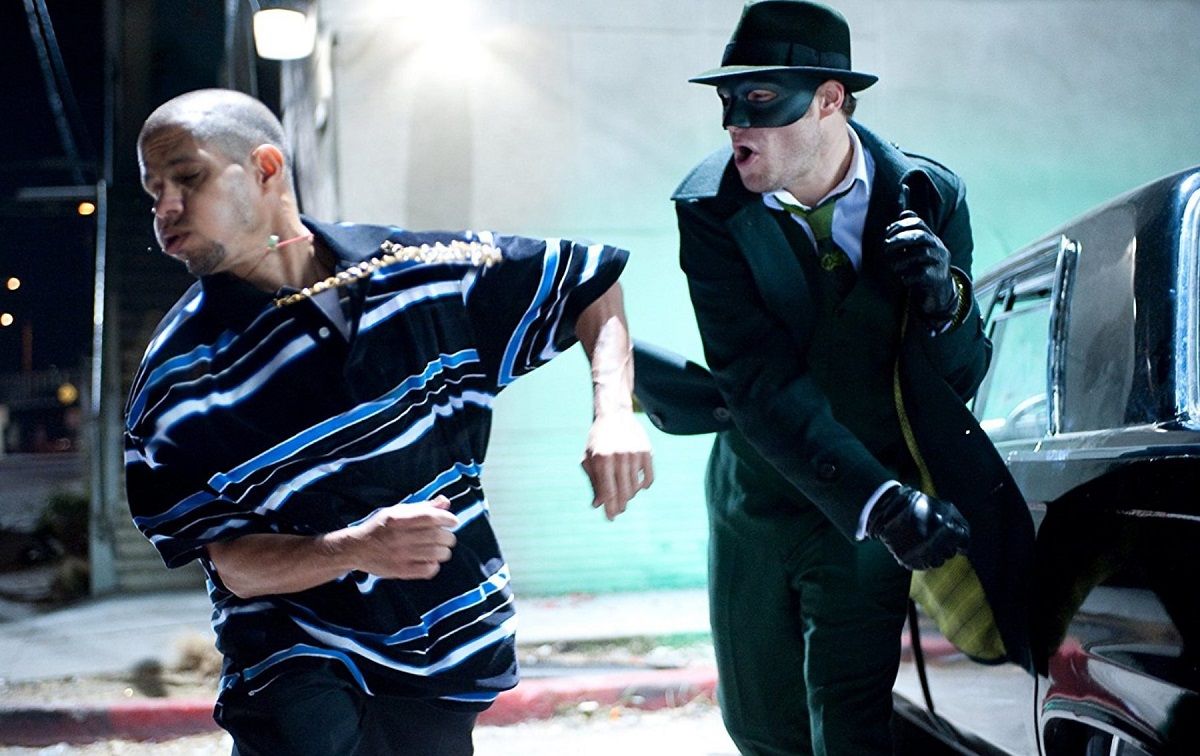 Here we have another superhero popular with radio and TV that was done injustice on the big screen. The Green Hornet and his martial artist sidekick Kato thrilled audiences with their long-running radio drama beginning in the '30s before transitioning to TV in the '60s (even crossing over with Batman).
However, the 2011 movie starring Jay Chou as Kato and Seth Rogen as the Hornet didn't quite live up to its predecessors' legacy. While not the worst superhero movie ever to grace Rotten Tomatoes (with a not-so-bad 44% rating), it didn't gain the franchise many fans (even though it smartly had Christoph Waltz as the bad guy).
11

Revived: Superman: The Movie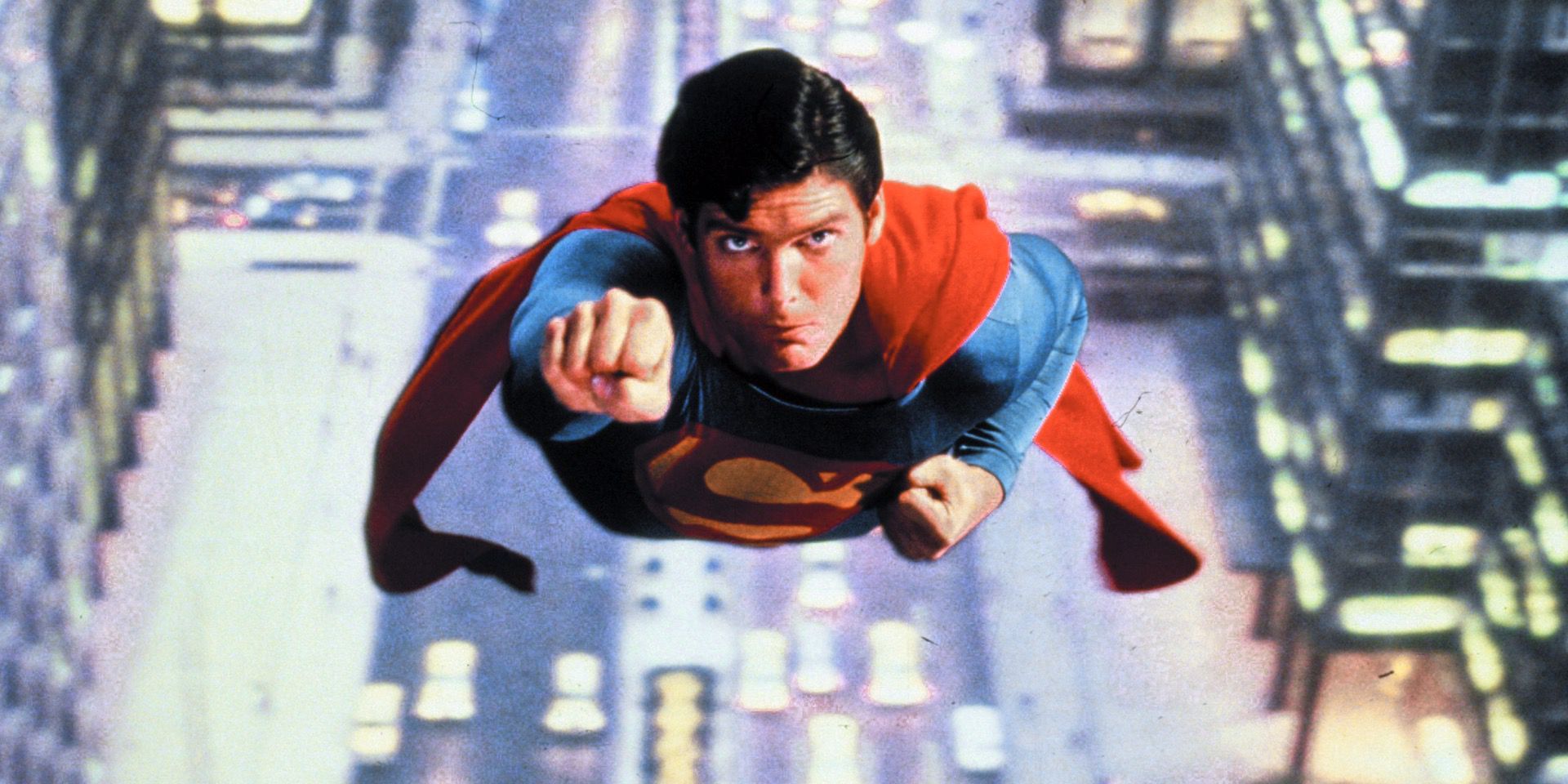 Actor Kirk Alyn first brought the Man to Steel to life in the 1948 serial Superman and its 1950 follow-up Atom Man vs. Superman. The following year, George Reeves began his seven-year run with Superman and the Mole Men. Unfortunately, after starring in over 100 episodes of the popular Adventures of Superman TV series, Reeves was found deceased in his L.A. home.
It would be 20 years before Superman returned in a large-scale format. However, director Richard Donner's 1978 classic starring Christopher Reeve not only kick-started a four-film franchise (though, it might be best just to watch the first two), but also to who many consider the one true Superman.
10

Flopped: The Amazing Spider-Man series (2012-14)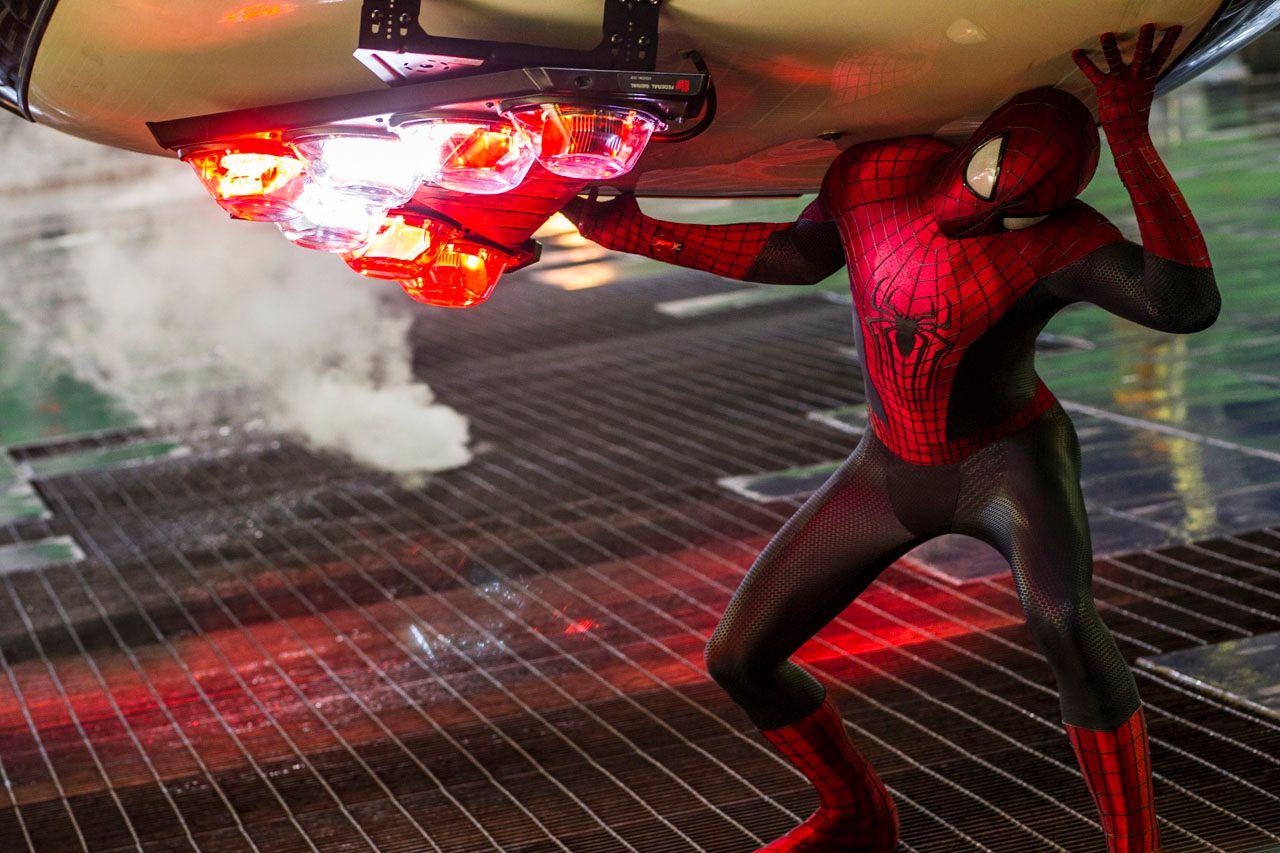 After the cancellation of Spider-Man 4, it was time for the web-head to get a facelift. Casting actors Andrew Garfield and Emma Stone as Peter Parker and Gwen Stacy respectively was a grand-slam, as their real-life relationship ensured their on-screen chemistry was real. While 2012's The Amazing Spider-Man didn't receive quite the acclaim as Sam Raimi's first two movies, it warranted a sequel two years later. Unfortunately, this is where the franchise derailed.
Instead of focusing on telling a single story, the movie was organized as a launchpad for a Spider-Man cinematic universe.
However, because of its less-than-spectacular box-office performance and lukewarm reviews, the series was over before it even began.
9

Flopped: Dredd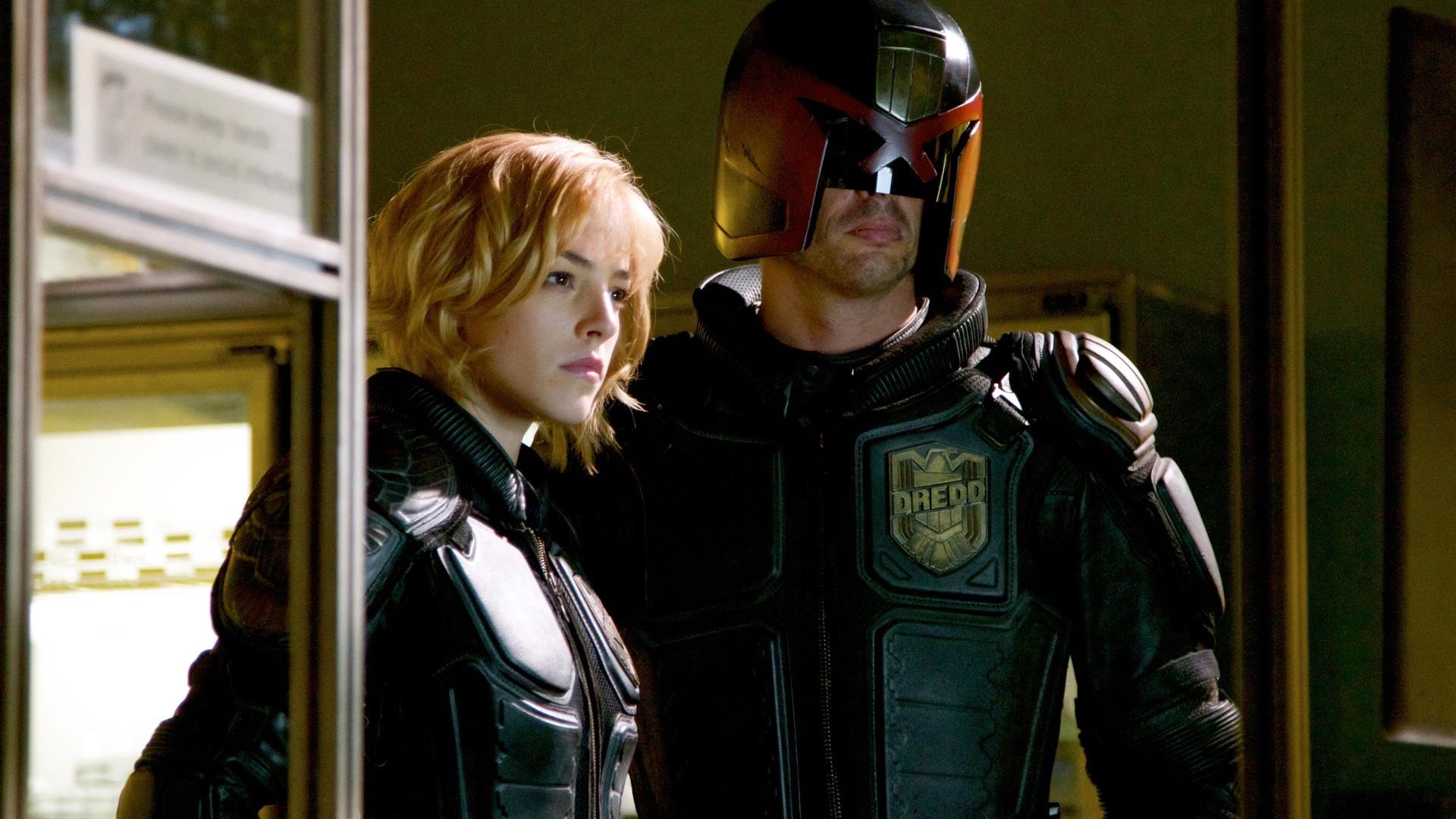 As a well-known judge, jury, and executioner, dystopian officer Judge Dredd has had a successful run in the 2000 AD comic magazine. His film career, on the other hand, should be taken to court. First portrayed by actor Sylvester Stallone 1995's Judge Dredd, the character was done little justice in terms of Stallone's laughable acting and lack of faithfulness to the source material (try to forget the scene where he takes his helmet off).
To make matters worse, the 2012 reboot (starring Karl Urban as the Judge) received much more positive reviews. However, it failed to stand out at the box office and a sequel has since been in question (though, a TV series is in development).
8

Revived: Man of Steel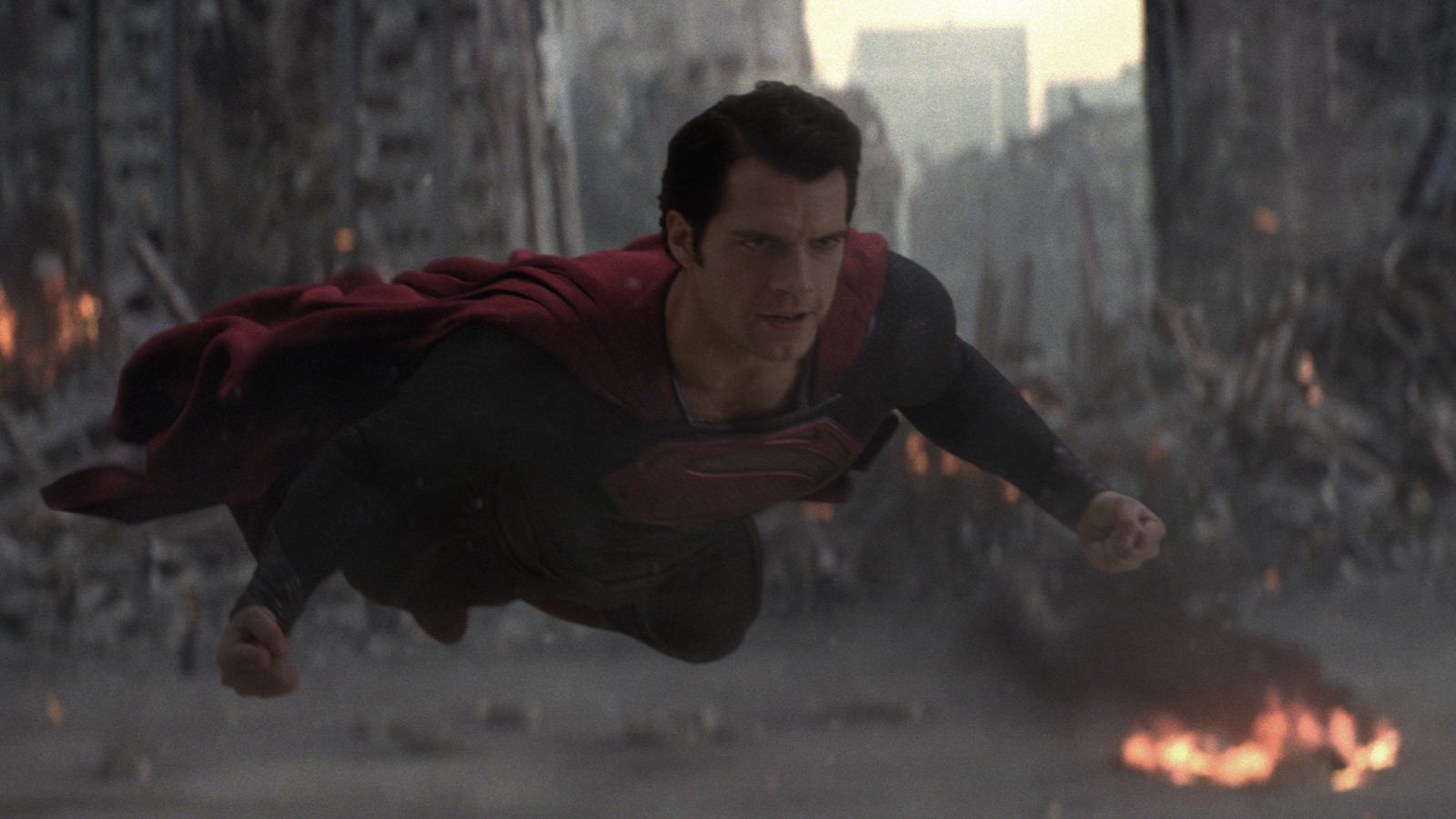 Superman has never had it easy in the world of film, but 2013's Man of Steel has perhaps been the hardest on the iconic hero. Directed by Zack Snyder, the movie portrayed a darker world for Superman (this time played by actor Henry Cavill), with Kal-El being unsure of his place in the world. Unfortunately, the film's tone was trying to match that of Nolan's Dark Knight trilogy and a controversial choice was made in the final battle with General Zod.
While it split critics and fans down the middle, it outperformed Superman Returns by nearly $300 million worldwide and launched DC's cinematic universe (though, whether that's considered a victory or not is still debated).
7

Flopped: The Lone Ranger (2013)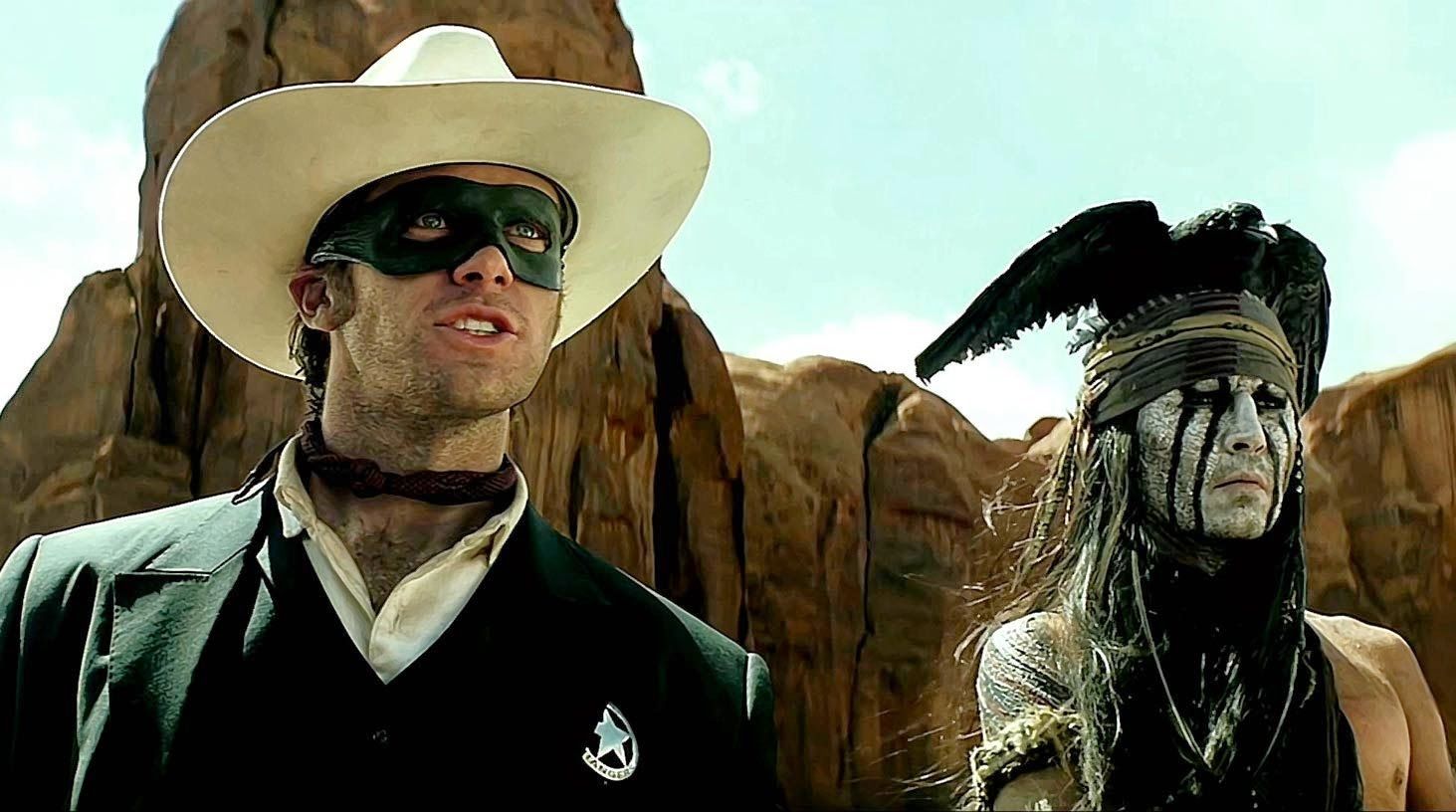 After director Gore Verbinski's success with his Pirates of the Caribbean trilogy, he decided to work with actor Johnny Depp again in a Lone Ranger movie reboot. However, lightning certainly didn't strike twice.
First off, Depp was cast as Tonto instead of the Lone Ranger, which sparked a whitewashing controversy. Next, Depp's name was placed before Lone Ranger actor Armie Hammer's, which shows that the film was marketing itself as a Depp movie rather than a new experience. The final straw was Depp's silly antics, which proved too similar to a certain rum-drinking pirate. Add to that the movie's overlong running time and uninteresting story, and it's no wonder the film tanked at the box office.
6

Flopped: Robocop (2014)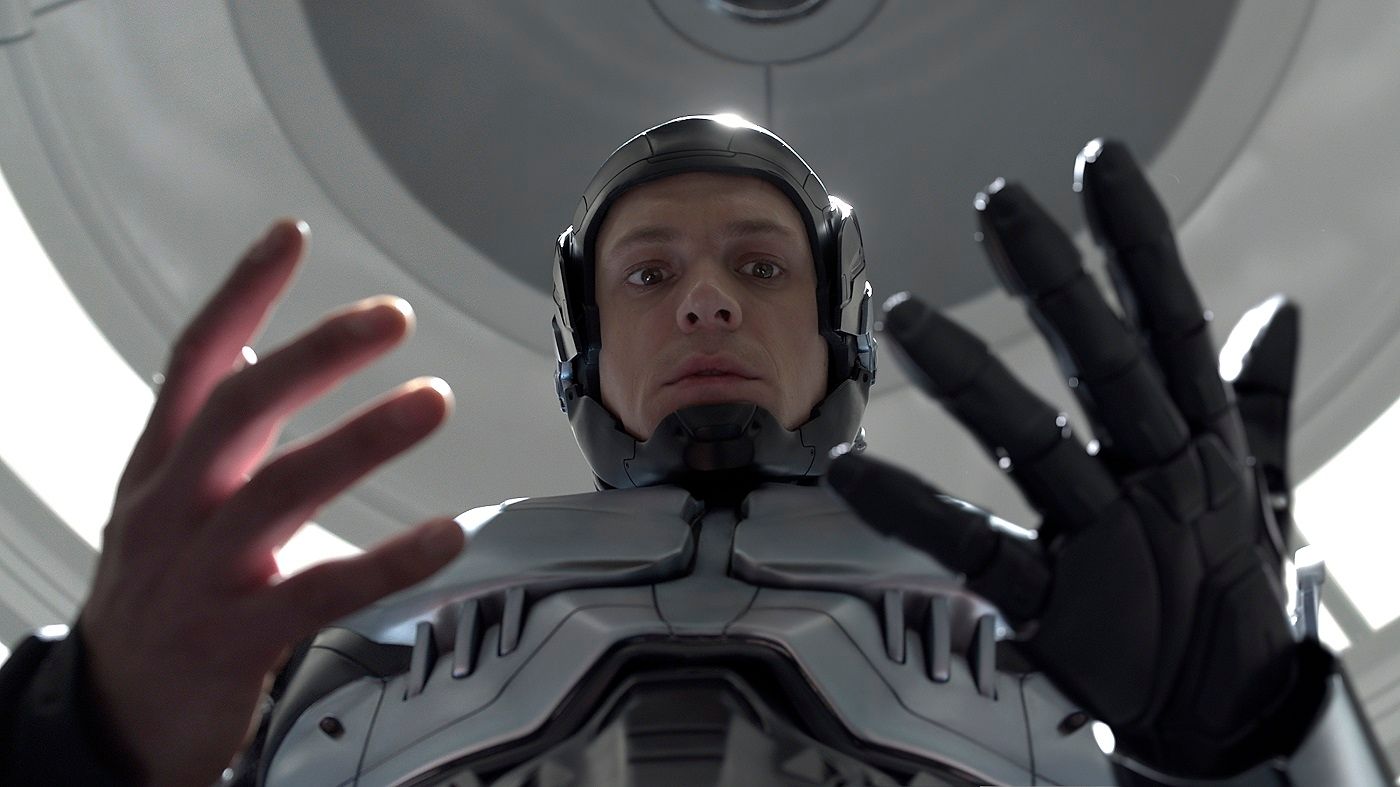 The 19877 Robocop movie starring Peter Weller was both over-the-top with its violence and satirical of American culture. While its two sequels fared less successful, it's still remembered as one of the best '80s films. This is why it's sad that this franchise, which is seemingly perfect for today's audiences, couldn't make it past one movie in its reboot series. Following four TV series, Detroit-cop-turned-cyborg Alex Murphy returned to theaters in 2014, this time played by Joel Knnaman .
However, fans were quick to point out how it fell short when compared to its far-superior original.
A direct sequel to the original, titled Robocop Returns, was recently announced, with director Neill Blomkamp wanting Weller back as Murphy. We'll keep our fingers crossed.
5

Flopped: Teenage Mutant Ninja Turtles series (2014-16)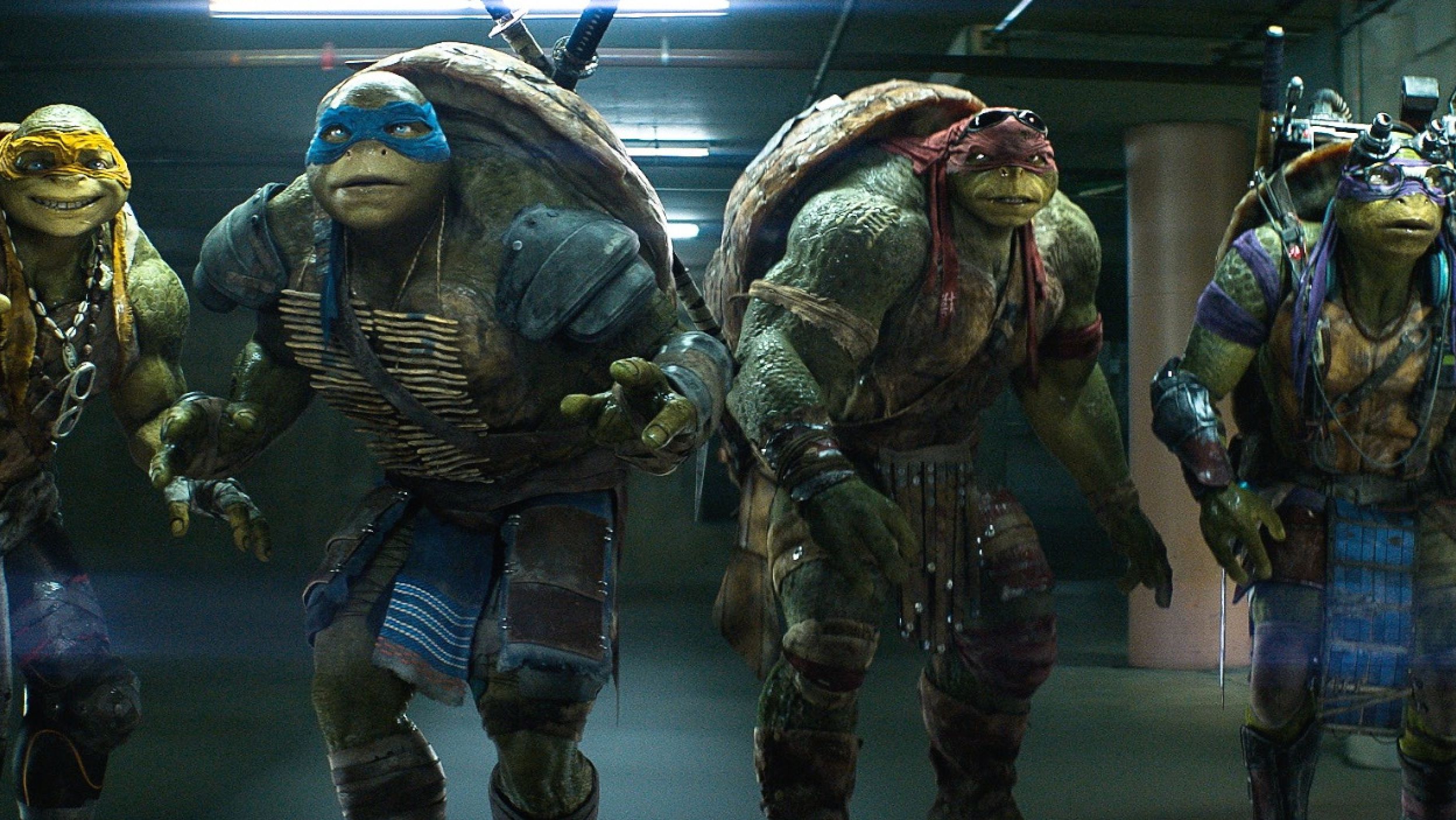 Director-producer Michael Bay doesn't have the best track record with making critical hits, so it surprised nobody when his Platinum Dunes-produced CGI-and-live-action mess received harsh reviews from critics and fans.
While it could've been worse (initially, the Turtles were aliens and actor William Fichtner was going to play Shredder), it was still disappointing, with a poor April O'Neil courtesy of Megan Fox and ugly Turtle designs. However, making almost $500 million, the movie was followed by a 2014 sequel, which, despite surprisingly faring better with critics, underperformed and ensured the series is ready for another do-over.
4

Flopped: Fantastic Four (2015)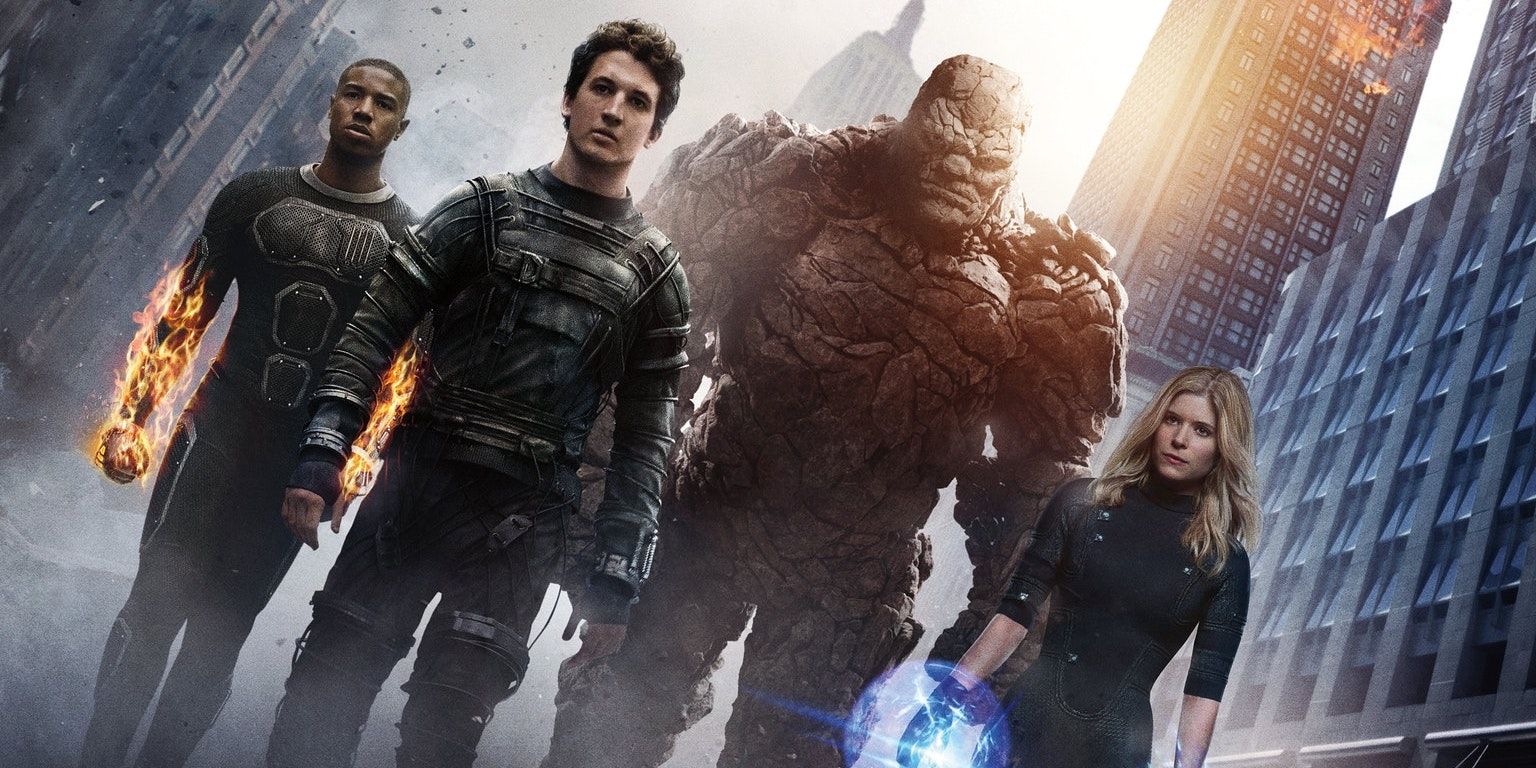 The trouble that Marvel's Fantastic Four series has had with the big screen is legendary, with the low-budget 1994 movie cancelled and the two 2000s films that are still hated by critics and fans. However, nothing could prepare the world for director Josh Trank's 2015 flop.
Conceived as a darker take on the superhero team, FANT4STIC not only got "clobbered" by fans and audiences (how does 9% on Rotten Tomatoes and a $168 million box-office return sound?), but its behind-the-scenes trouble and obvious reshoots have given this movie a spot on the list of worst superhero films ever (it takes a special kind of bad to tie with Fifty Shades of Grey for the Golden Raspberry Award for Worst Picture).
3

Revived: Doctor Strange (2016)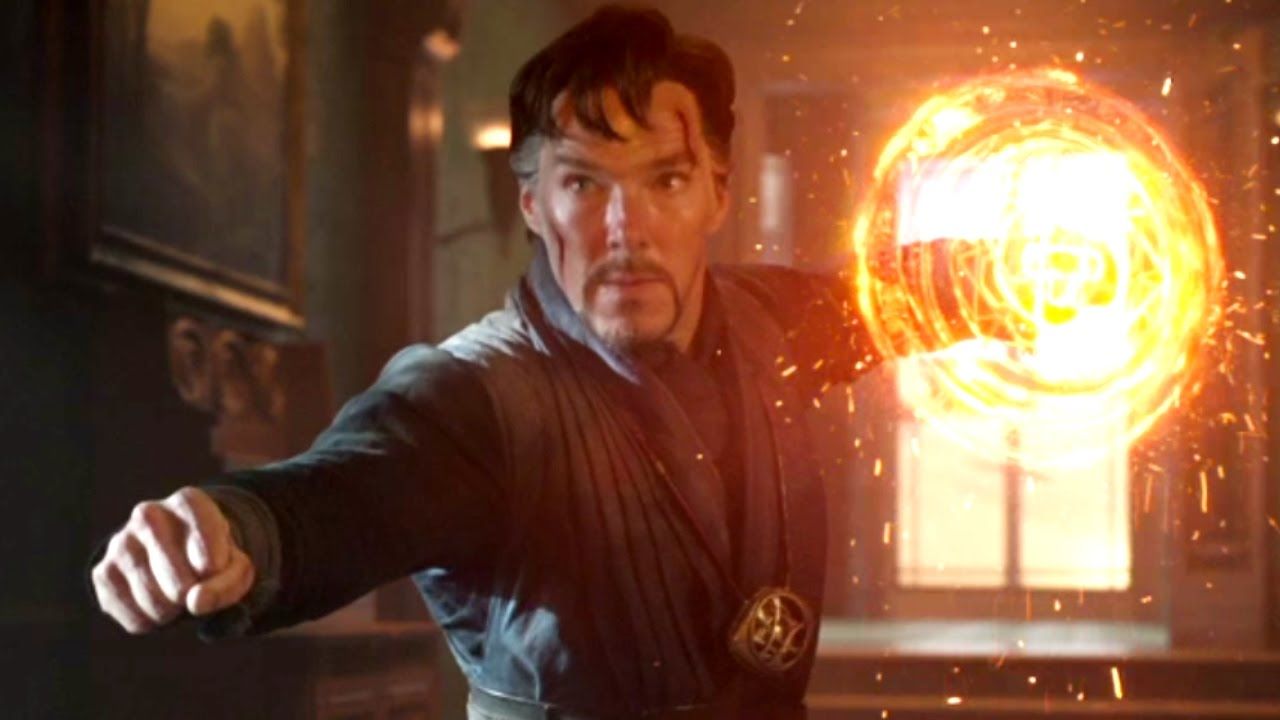 It turns out actor Benedict Cumberbatch's 2016 movie is not actually the first live-action Doctor Strange. In 1978, Peter Hooten portrayed the Sorcerer Supreme in a much-lower-budget TV film Dr. Strange. However, its low ratings ensured it didn't get picked up for a show.
Thankfully, after fast-forwarding almost 40 years later, fans got the adaptation they'd been waiting for with the 2016 MCU hit. While a sequel is only rumored at the moment, Cumberbatch (who was several fans' choice for the Doctor before casting was announced) has since starred in Infinity War, cameoed in Thor: Ragnarok, and is expected to return in Avengers 4.
2

Flopped: Power Rangers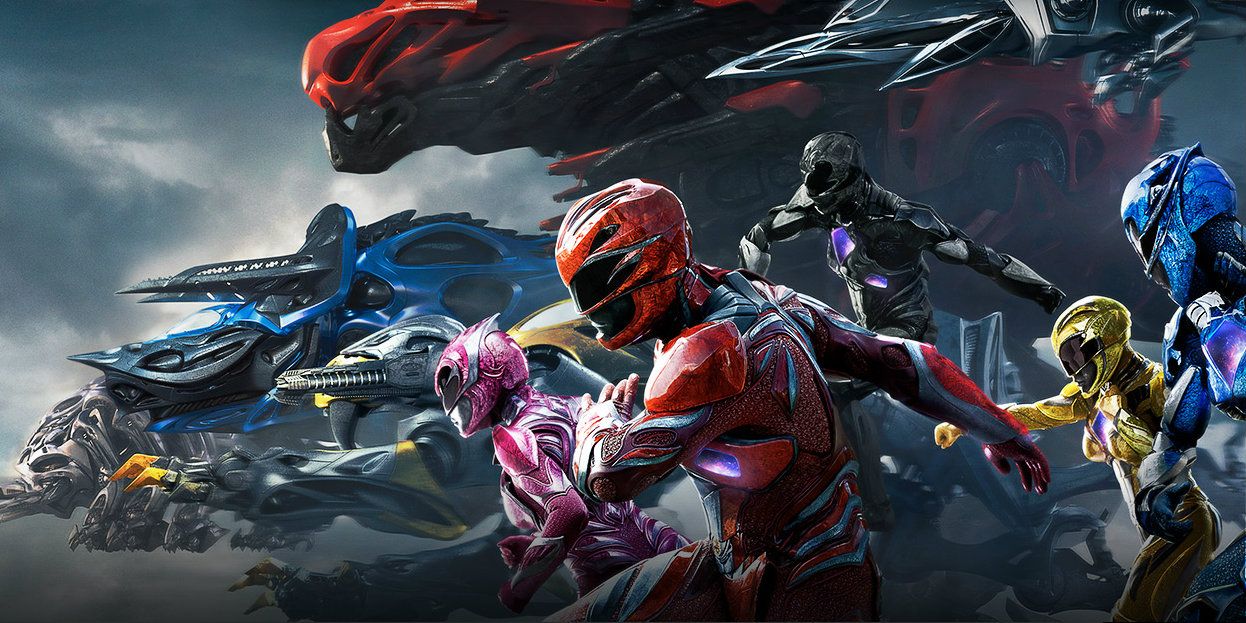 While the Power Rangers franchise has been going since 1993 (and the Super Sentai series even longer), it's not had the best luck in terms of film. So, now that the age of superhero movies is upon us, it seemed like a great idea to bring the Rangers back to the big screen.
When Power Rangers was released last year, it fared better critically but received mixed reviewed from longtime fans (with an uneven tone, scarce action, and perhaps the most in-your-face product placement of any movie) and didn't even crack $150 million worldwide at the box office.
However, after Hasbro purchased the Power Rangers franchise from Saban Brands, a sequel was announced for development.
1

Revived: Spider-Man: Homecoming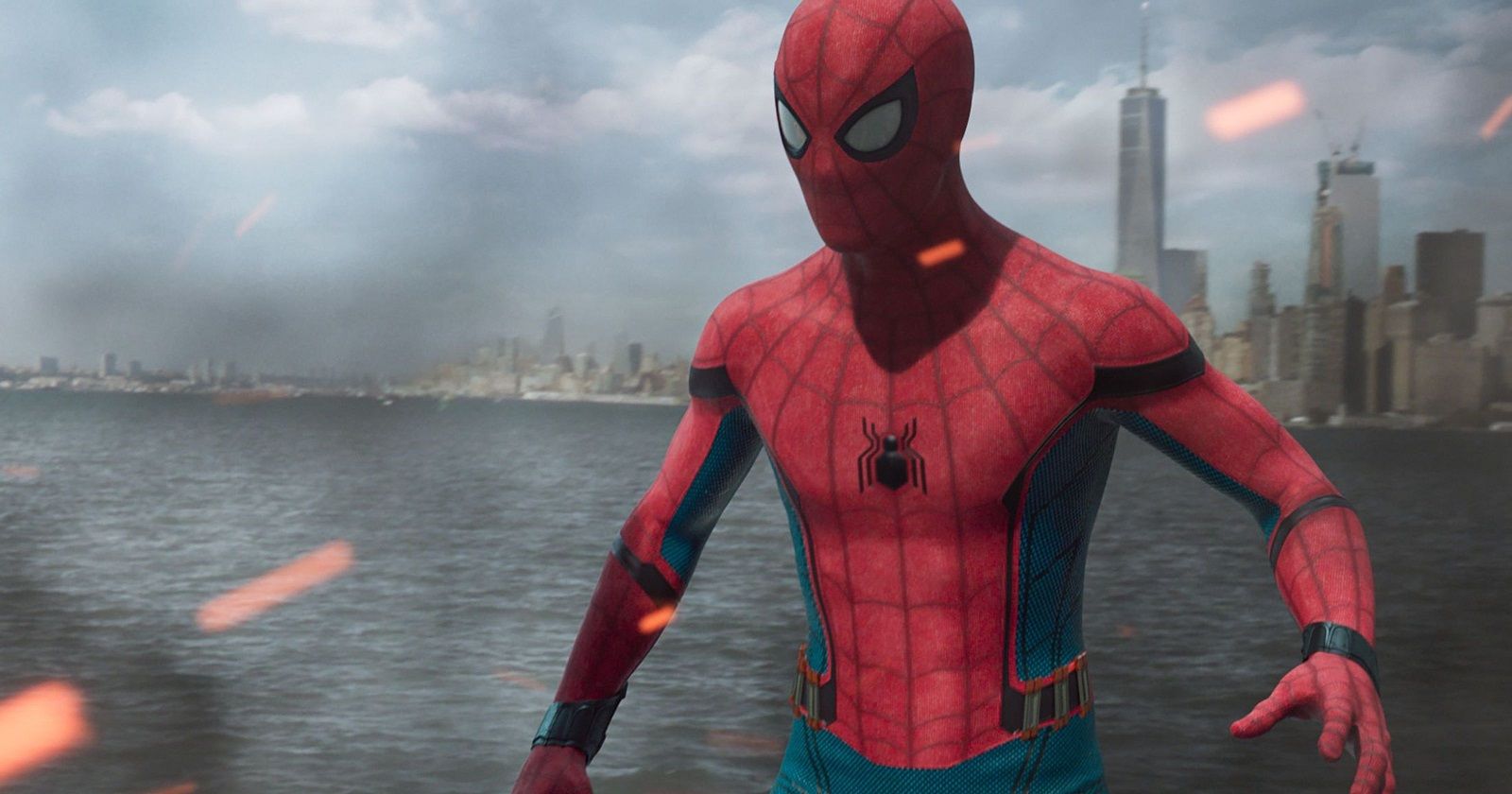 After Sony's failed cinematic universe, a deal was struck with Marvel Studios to bring Spidey into the MCU. Needless to say, fans were ecstatic, but Andrew Garfield fans were unsure about letting him go only two years after The Amazing Spider-Man 2. However, once Captain America: Civil War debuted Tom Holland's younger portrayal of Peter Parker, fans were immediately dying for more.
A solo movie was ordered for the following year, which not only received critical acclaim and nearly $900 million worldwide, but is also argued by many as the best Spider-Man film yet. While many fans were upset over Peter's fate in Avengers: Infinity War, we'll be seeing him again in two more solo movies.
—
Are you surprised that any of these reboots flopped? Are there any other superhero reboots that revived their franchises? Let us know in the comments!