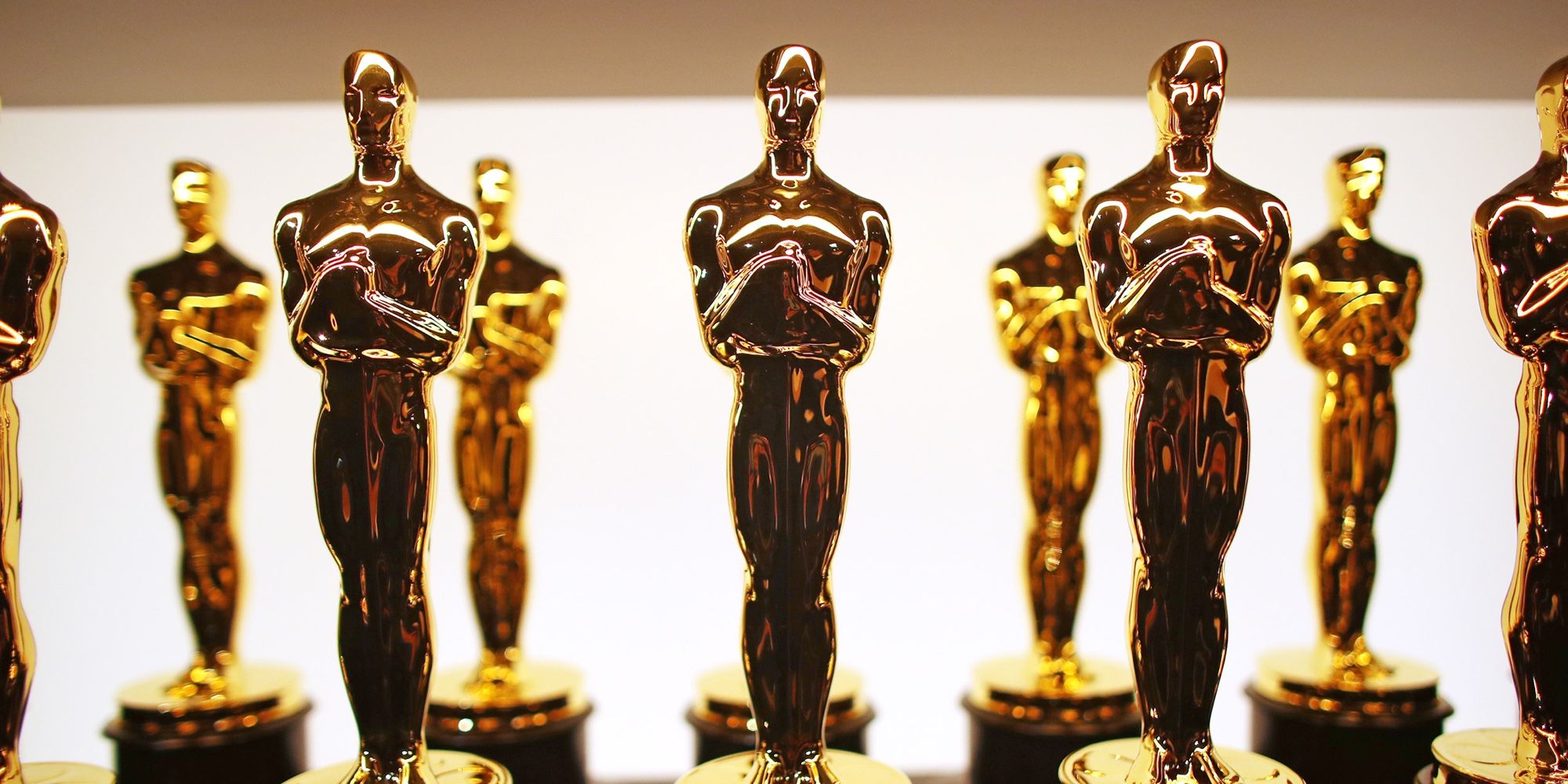 The Academy Award nominations have just been announced, and as with any year, there have been a few surprises. While some of the 2018's most critically acclaimed films, like Roma and Black Panther, are up for the top prize, there are also some pretty divisive films on the Best Picture list.
Despite there always being a debate over what's nominated, you can generally assume the Best Picture race will be filled with critically-acclaimed films. But every so often, there are those odd films with lower Rotten Tomatoes scores that make their way onto the coveted list. Have a look at which movies in are among the worst-reviewed best picture nominees in the last 20 years.
10. The Cider House Rules 
Something that seems to stand out on this list is how an acclaimed performance can really boost a film's overall Oscar chances. For instance, The Cider House Rules is mostly remembered for Michael Caine's Oscar-winning role and not much else.
The Oscars love difficult material, and with subjects like incest and abortion, this film met those standards. But some felt this subject matter was only examined in a surface-level way. While some found more to admire beyond Caine, with 71% Rotten Tomatoes score, it certainly wasn't among the year's most celebrated films. It lost out to American Beauty for Best Picture.
RELATED: Oscars Reportedly Happening Without A Host For First Time In 30 Years
9. The Curious Case Of Benjamin Button
David Fincher is one of Hollywood's most popular directors. Anytime he is attached to a project, it immediately becomes a must-see. But his first film to receive a Best Picture nomination is also considered one of his lesser films.
The Curious Case of Benjamin Button looked like an ideal Oscar front-runner with a visionary director, an epic story, and A-list stars like Brad Pitt, Cate Blanchett, and Tilda Swinton. But many critics thought the overlong romantic fantasy drifted too far outside Fincher's usual darker tendencies, awarding it a 71% on Rotten Tomatoes. It was beaten out at that year's awards by Slumdog Millionaire.
8. Les Misérables
Hugh Jackman, Russell Crowe, and Anne Hathaway starred in this adaption of a beloved musical from the director of A King's Speech. Les Misérables seemed like such a Best Picture shoo-in that it's possible Oscar voters were nominating it before they even saw the movie.
Hathaway received universal acclaim and an Oscar for her role. The film itself was not received so kindly, earning a 69% on Rotten Tomatoes. Some found issue with the uninspired directing and some actors who seemed ill-equipped for a musical. It lost to Argo at the 2013 Oscars.
RELATED: Oscar Voting Explained: How The Academy Picks Best Picture
7. Babel 
After Crash became a surprise Best Picture winner at the 2006 Academy Awards, Hollywood was eager to recreate its formula. We saw a slew of movies about the interconnected stories of people from different cultures and backgrounds. One such film was Alejandro G. Iñárritu's Babel.
Iñárritu is now one of the most acclaimed modern directors, winning Oscars for The Revenant and Birdman. But this remains one of his most divisive films with 69% on Rotten Tomatoes, judged by many as ambitious but messy. The Best Picture statue went to The Departed instead.
6. The Blind Side
Feel-good stories can go a long way in the Oscar race. Such is the case with this 2009 football drama. Based on a true story about an affluent white family who brings in a homeless teen and teaches him to play football, it was largely praised for the headlining performance from Sandra Bullock.
Some saw it as too light to merit the nomination and glossed over certain characters in the real-life story. Perhaps, thanks to the newly expanded Best Picture race, the film shockingly got on the Best Picture shortlist with a 66% Rotten Tomatoes score.  It lost to The Hurt Locker for Best Picture.
5. Vice 
The first film from this year's Best Picture nominees to make the list. Adam McKay's follow-up to the Oscar-nominated The Big Short is a political satire taking aim at former Vice President Dick Cheney.
The film seems to be a big hit with Academy voters, earning eight nominations. It was not as big a hit with critics, however, sitting at 64% on Rotten Tomatoes. While Christian Bale's transformative performance gets recognition, many found the film self-indulgent and void of any new insights. We'll see if the film can overcome the poor reviews and take home this year's trophy.
4. The Reader 
There's always that one Oscar nominee that no one seems to have seen. When Hugh Jackman hosted the Oscars, he flat-out admitted he didn't see one of the Best Picture nominees, The Reader. That seems to be the reaction of most people.
Though Kate Winslet won an Oscar for her role, the film itself was not looked at too favorably, with only a 63% on Rotten Tomatoes. Many seem to regard the film, about a German woman on trial for a war crime, as entirely unmemorable. Like Benjamin Button, it lost to Slumdog Millionaire.
3. Bohemian Rhapsody 
Another film from this year's nominees, Bohemian Rhapsody is the story of Freddie Mercury and Queen. The film has been a massive box office success and already walked away with the Best Picture trophy at the Golden Globes. Most critics seem baffled by the kind reception.
It could be argued that the messy production of the film has something to do with its 62% on Rotten Tomatoes. But apart from the acclaimed Live Aid finale, critics have said the overall film feels like the generic music biopics and glosses over some significant areas of Mercury's life. Still, it remains a strong contender for Best Picture.
2. Chocolat 
In 2000, Chocolat was the little movie that could. A relatively small film about a French chocolate maker who helps a repressed village find their passion again. It managed to stand out among much bigger films and secure a Best Picture nomination.
Ironically, many found the film to be too sweet with no real substance. The simple story wasn't quite as challenging as some of the other more acclaimed films of the year. In the end, with a 62% on Rotten Tomatoes, it's no real surprise that Gladiator beat it out for Best Picture.
1. Extremely Loud And Incredibly Close 
This film follows a young boy going on a scavenger hunt set up by his father who died during the 9/11 attacks. It stars Oscar winners and America's sweethearts Tom Hanks and Sandra Bullock, directed by Oscar nominee Stephen Daldry. All that amounts to a fairly unpopular film.
The film holds the dubious distinction of being the only best picture nominee in the 21st Century without a fresh rating on Rotten Tomatoes with only 46%. How it managed a Best Picture nomination remains one of Hollywood's greatest mysteries. The Artist won the big award that year.
NEXT: 'Extremely Loud & Incredibly Close' Trailer: There Will Be Tears