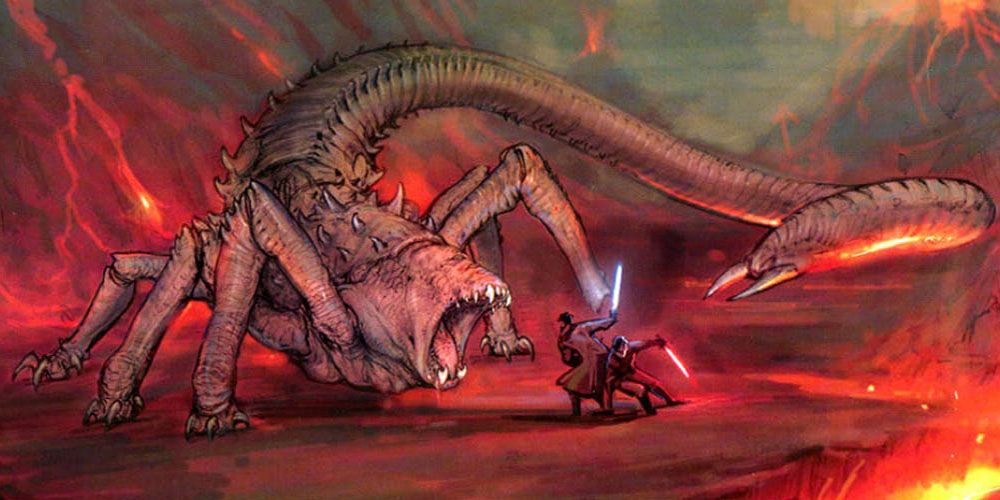 The artists behind Star Wars are some of the best in the movie industry. The talented art departments at Industrial Light and Magic and Lucasfilm are responsible for some of the most iconic visuals in cinema history, and their creativity continues to raise the bar. Their work in Star Wars has helped make the franchise what it is today, and even when a film is finished, tons of unused content can still be leftover.
Their concept art can be pretty revealing; highlighting designs that were changed, ideas that were dropped, and movie-moments that never came to be. Sometimes these changes are for the better, but sometimes the concept art shows us something even cooler than we got.
For this list, we'll be taking a look at some of the best and worst Star Wars concept art to see just how many great ideas (or bad ones) were left on the drawing board.
Keep in mind that we aren't here to bash the work of these artists. It takes plenty of skill and effort to create these pieces, and even this list's "worst" entries are still incredibly impressive. This article isn't about declaring what art looks good or bad. Instead, we're here to speculate on why content was cut, and focus on what makes the artwork appropriate for its respective film. Cool? Cool.
With that out of the way, let's dive into the galaxy far far away to see just how differently things could have turned out. Here are 17 Best (And 13 Worst) Unused Star Wars Concept Art.
The post 17 Best (And 13 Worst) Unused Star Wars Concept Art That Would've Changed Everything appeared first on ScreenRant