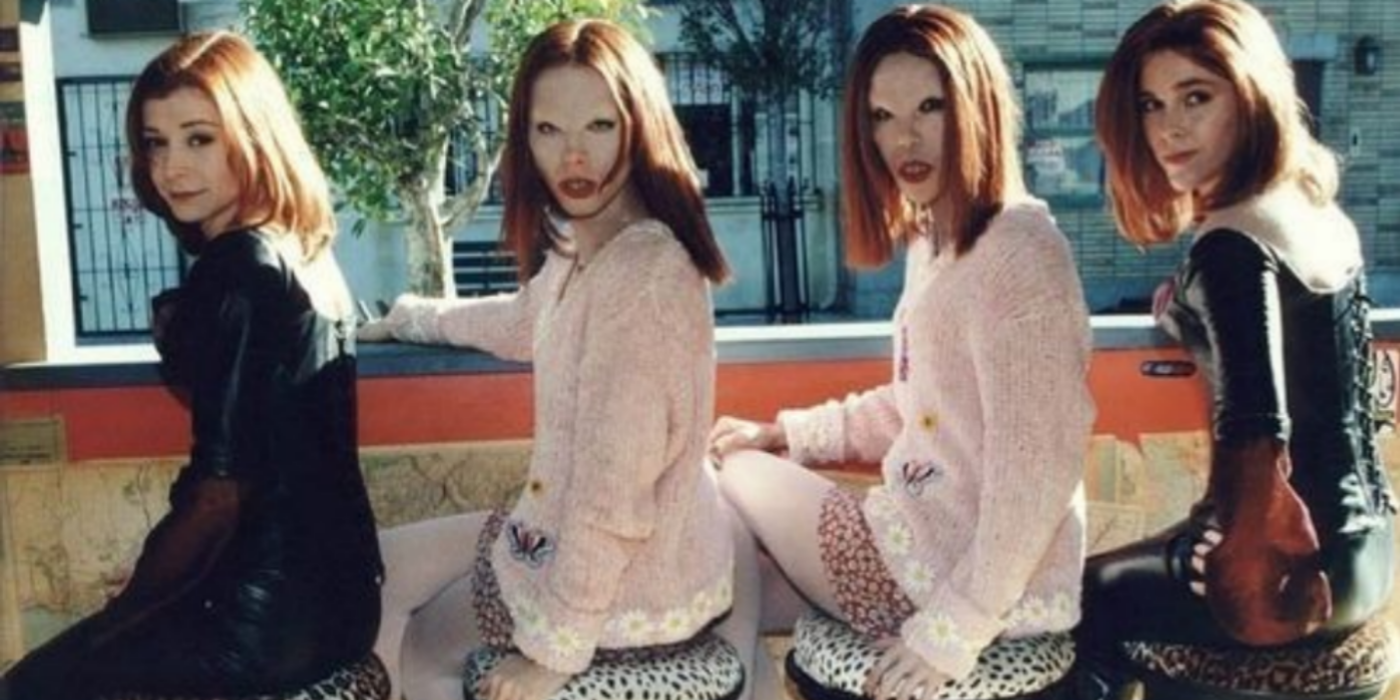 Every now and then, a television show comes along that's so different, unique, and full of heart that it captures the imaginations of TV viewers for decades to come. For many, that show was Buffy the Vampire Slayer.
The cast was phenomenal, often handing out both heartbreakingly emotional performances along with hilariously endearing ones– sometimes at the same time.
Along with hard-hitting social commentary, fantasy stories with real-world allegories, and long-lasting arcs that could resonate for seasons at a time, the show was truly one of a kind. Not to mention the inventive dialogue, lighting, and classic wardrobe.
No wonder the series is still such an enormous hit at conventions some 20 years after its debut.
Of course, to create such an iconic piece of pop culture, it takes many, many people with incredibly different personalities and world views. This means things backstage could become as tense or as fun-filled as the series itself.
Thankfully, the photos in this list harken back to the glory days of the series, showing just how well the cast could get along when the star aligned just right and nobody happened to be feuding at the moment.
With that said, here are the 18 Behind-The-Scenes Photos That Completely Change Buffy The Vampire Slayer.
The post 18 Behind-The-Scenes Photos That Completely Change Buffy The Vampire Slayer appeared first on ScreenRant