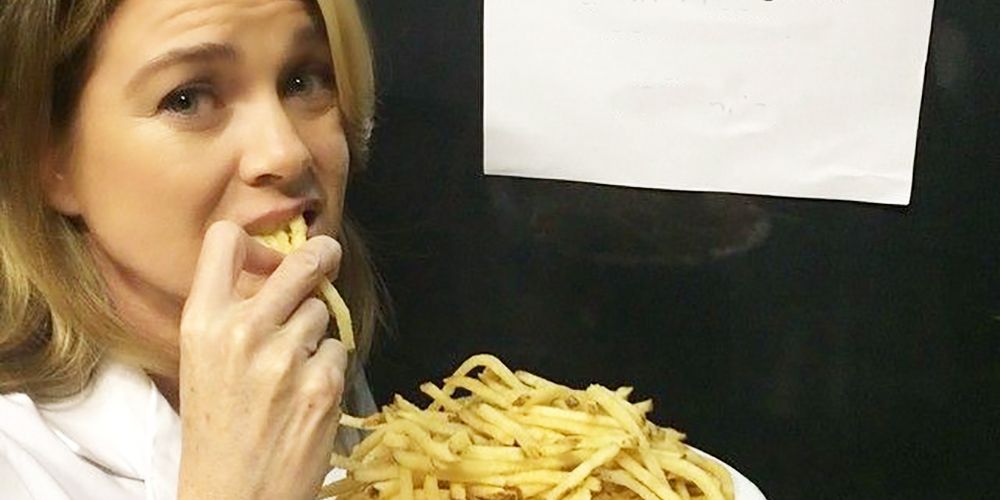 Grey's Anatomy has been playing games with our hearts for 14 glorious seasons. Shondaland's first show has allowed us to live thousands of experiences during its 317 episode run. We've seen these doctors through relationships, career changes, so, so many catastrophic natural and man-made crises, and, of course, painful losses.
When McDreamy was flattened by that truck he should've seen coming, we wept with Meredith as she said goodbye to the love of her life. We threw things at the television when we learned that not only were we losing Lexie to the plane crash, but were also expected to live without our beloved McSteamy. And some of us sought therapy after a gunman entered the hospital and picked off people we'd grown really attached to.
Grey's Anatomy is a show that requires a lot of emotional investment, and that investment doesn't always pay cheerful dividends. Luckily, we have much in the way of evidence that this show is, in fact, not real. This is a list full of behind-the-scenes photos that will totally change the way you think about certain Grey's episodes and cast members, mostly all for the better. If your brain needs a palate cleanser after watching a particularly heavy episode, this is the list for you.
The photos below will feature characters marvelously brought back to life and usually way happier than we ever saw them on the show. It's nice to remind ourselves every once in a while that McDreamy lives, Sloan and Lexie could totally get coffee if they wanted to, and every intern is alive and accounted for.
Here are 20 Behind-The-Scenes Photos From Grey's Anatomy That Change Everything.
The post 20 Behind-The-Scenes Photos From Grey's Anatomy That Change Everything appeared first on ScreenRant