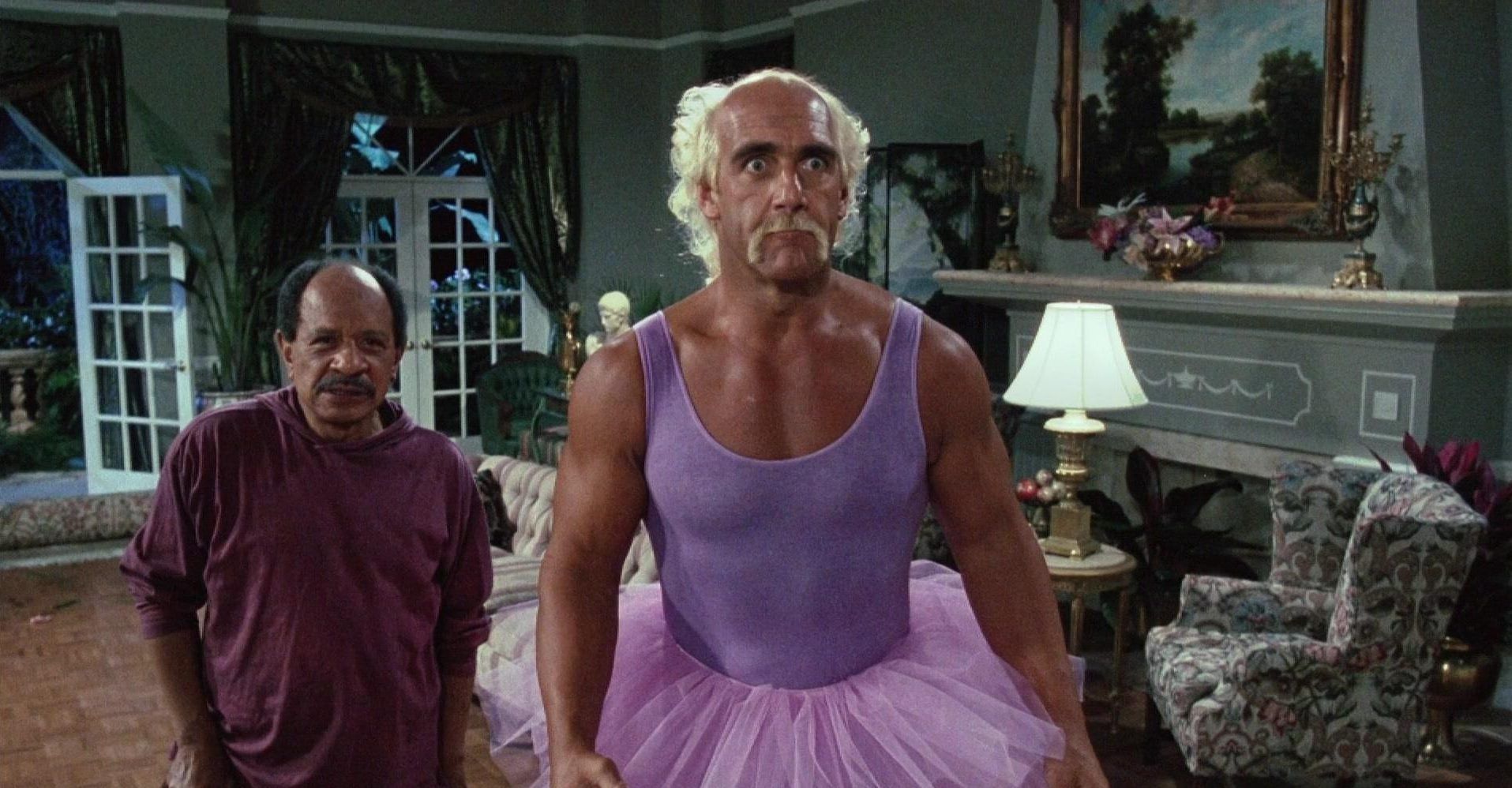 Widely considered a wonderful decade for the movie industry, during the '90s movie theaters were raking in money hand over fist. On top of how incredibly profitable the movie industry was at the time, many high-quality films came out during the '90s that the masses became smitten with. As a result, there are loads of memorable films that came out in that period.
The '90s were also a decade in which many film directors from outside the system became famous, figures like Kevin Smith, Sofia Coppola, Wes Anderson, Quentin Tarantino, and Spike Lee all became important. Considering so many stellar filmmakers worked to make hit films during those years, it should come as no surprise that many quality films were released that sadly flew under the radar. In fact, there are far too many movies from the decade that are championed by very few people but deserve more attention than that. With that in mind, it is time to look at those forgotten comedies of the '90s.
In order for a movie to be considered for possible inclusion on this list, it first and foremost needs to be a live-action film that was designed to make the audience laugh. For the purposes of this list, it makes no difference what style of comedy a film opts for, so you could find spoofs, dark, or family-friendly comedies included here. On top of that, the movie has to be one that only the biggest film fans will remember, so you won't find anything like Home Alone or Groundhog Day included here.
Here are 20 Forgettable '90s Comedies Only True Fans Remember.
20

Blankman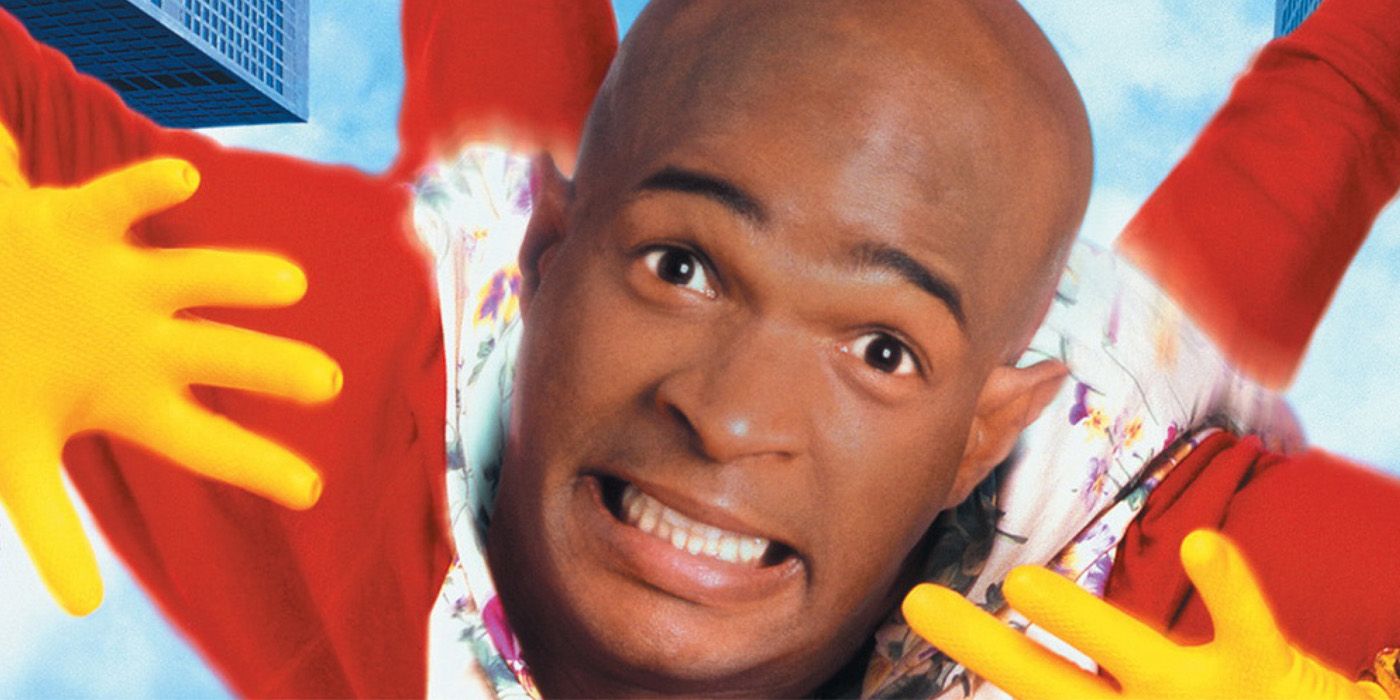 Seemingly inspired by Batman as played by Adam West, Blankman starred a pair of actors that became famous after they were a huge part of the popular sketch comedy show In Living Color. Damon Wayans and David Alan Grier play brothers who are devastated by the passing of their mother. One of them decides to be a superhero and drags his sibling into that world with him.
Not even able making 8 million dollars at the box office, if Wayans and Grier hoped Blankman would take their careers up a notch, they were disappointed. The movie's main character, played by Wayans, was downright cartoonish and he failed to connect with almost anyone.
19

Romy and Michele's High School Reunion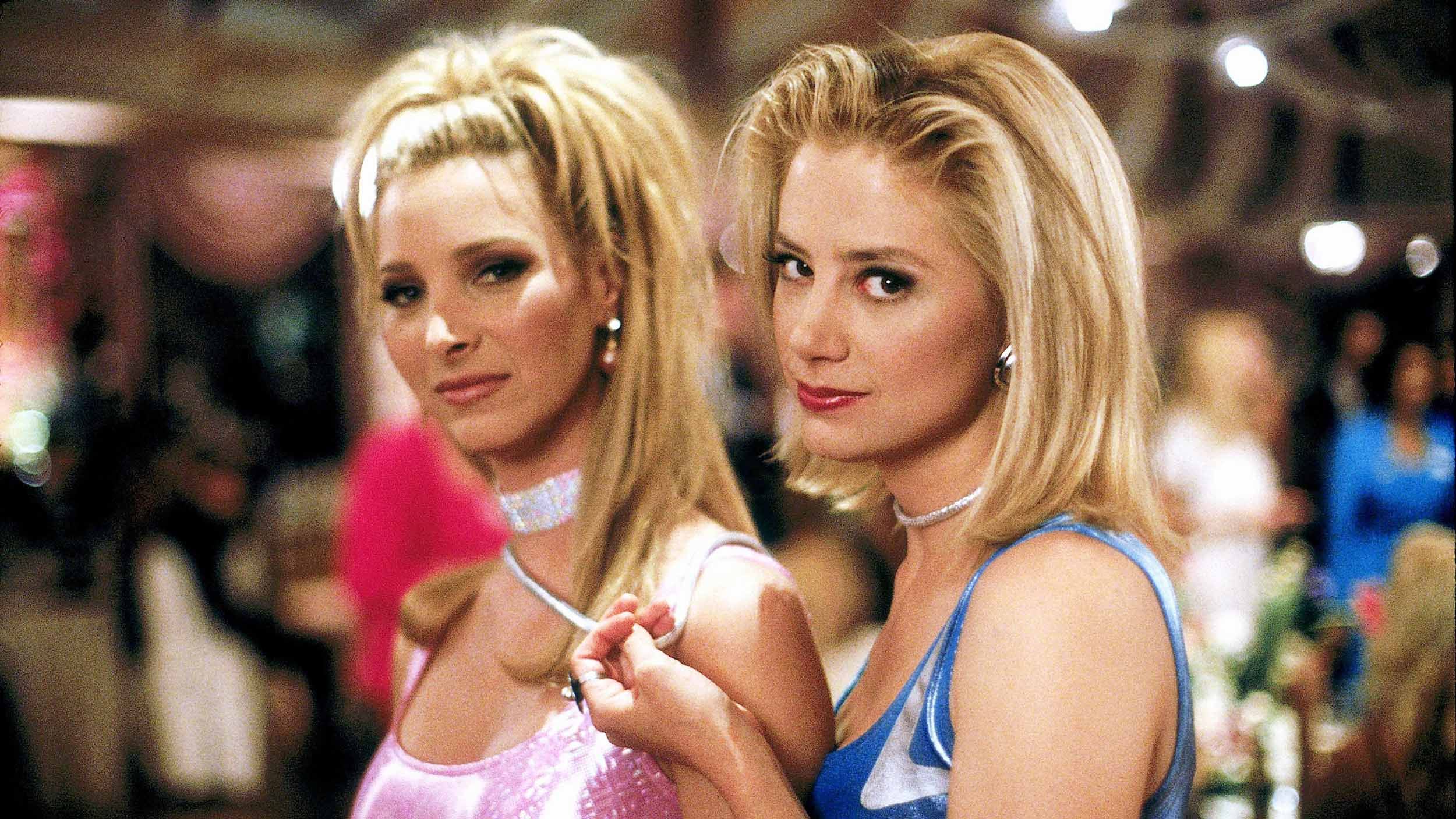 Friends star Lisa Kudrow hit the big screen in Romy and Michele's High School Reunion. The film is focused on a pair of pals whose lives have are not what they'd hoped for when they are invited to their high school reunion.
In an attempt to impress their former classmates, Romy and Michele hatch a scheme to pretend that they are living a much more glamorous lifestyle.
Despite an attempt to bring this film back in the spotlight by creating a TV movie prequel in 2005, it has mostly been forgotten outside of its cult following.
18

National Lampoon's Loaded Weapon 1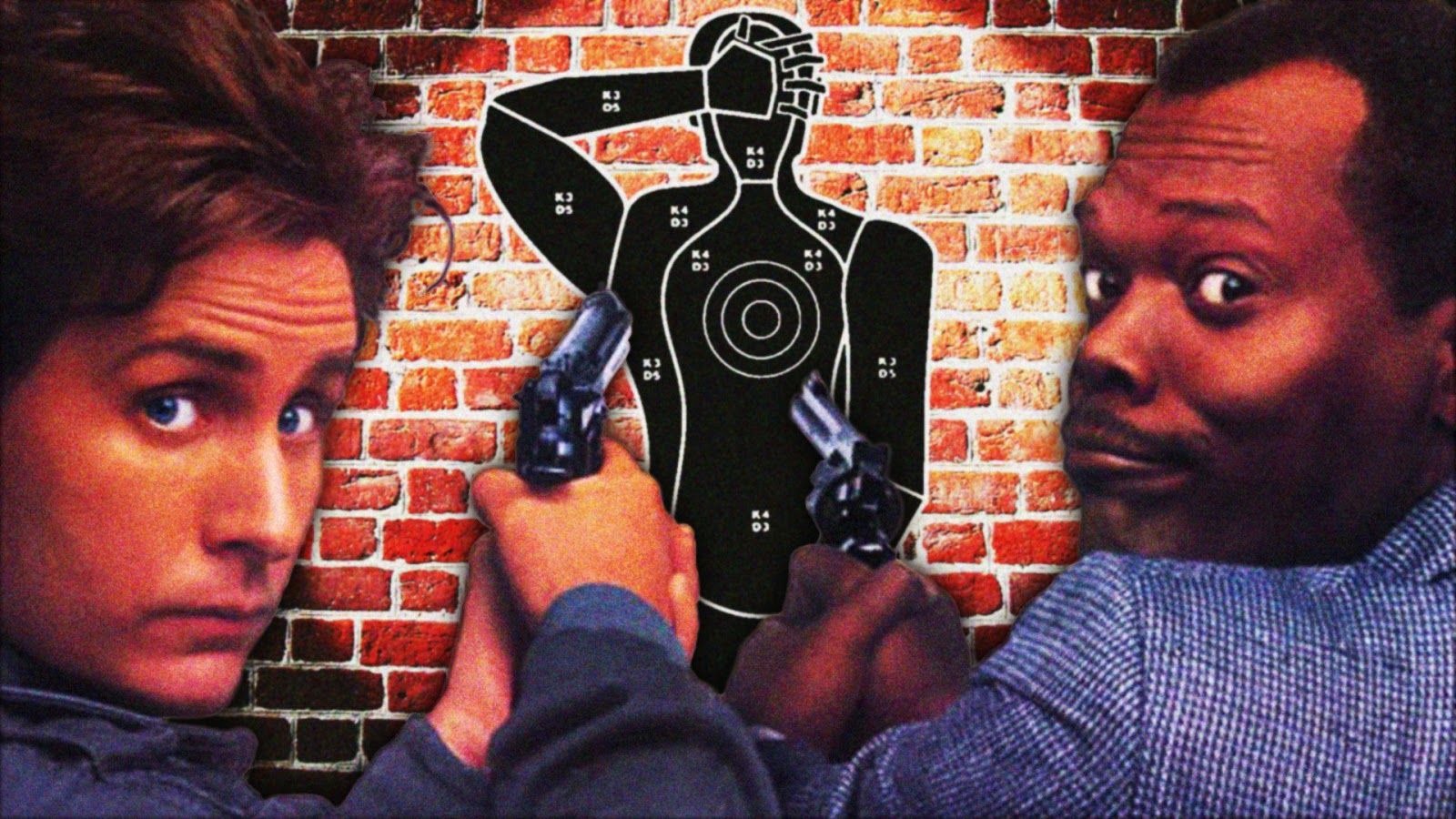 National Lampoon was once an extremely strong brand, but the name has recently been plastered on a series of cheaply made and poorly received comedies that skipped theaters and flew under the radar. However, when National Lampoon's Loaded Weapon 1 was released in 1993, the brand had only been featured in 6 previous films, including Animal House and the first three Vacation films.
Unfortunately for Loaded Weapon 1, which is a much better spoof than people give it credit for, that legacy was far too much to live up to. Wilting under thw pressure, National Lampoon's Loaded Weapon 1 came and went without much fanfare.
17

Mystery Men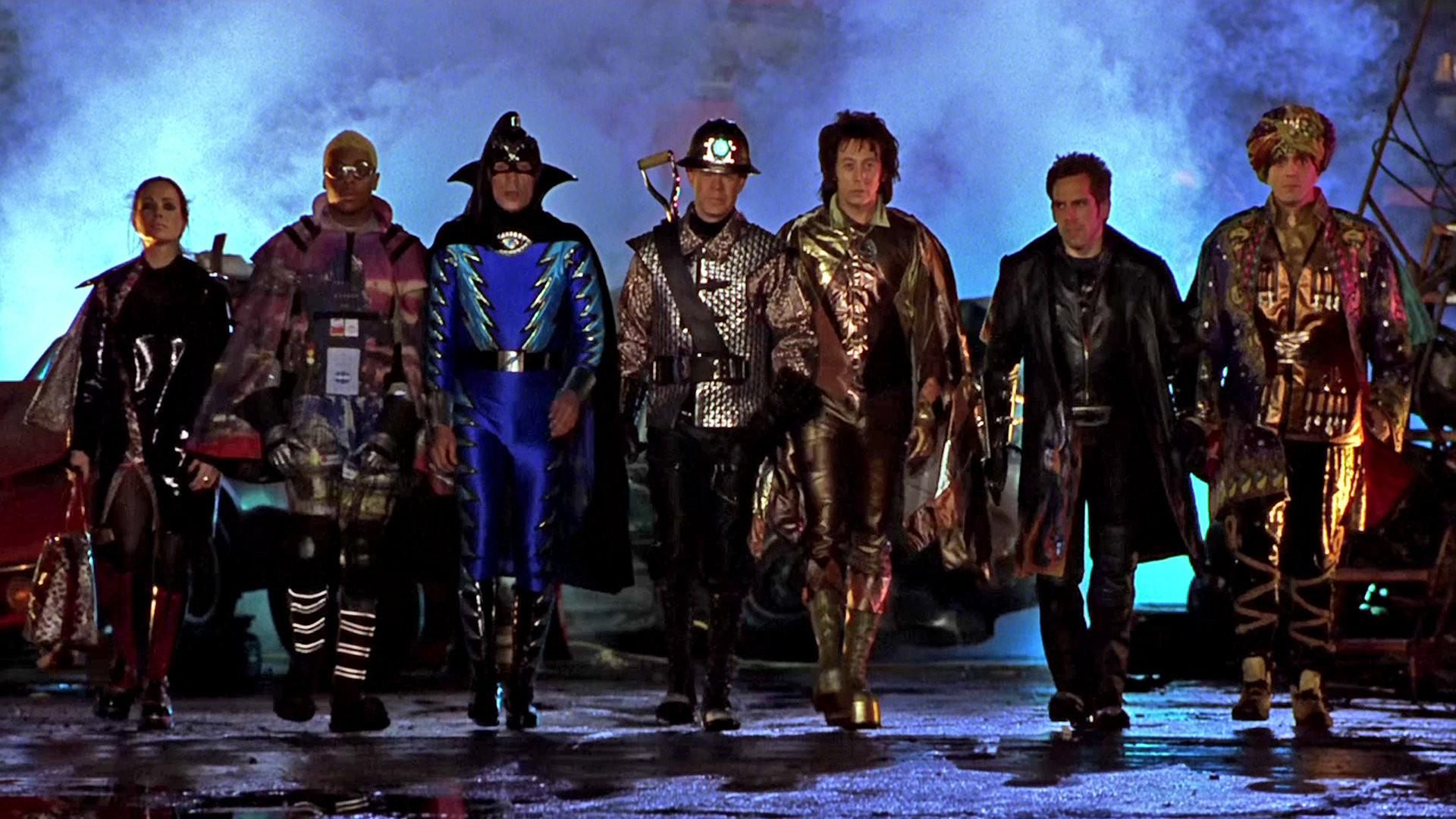 Featuring a cast that is largely made up of respected character actors, Mystery Men starred Ben Stiller and a slew of less famous people like William H. Macy, Janeane Garofalo, Hank Azaria, and Paul Reubens. Coming together to form a superhero team to take on a supervillain, they play characters with laughable abilities like hitting people with a shovel, throwing silverware, and being invisible only when nobody is looking.
It's an underrated movie in a lot of ways.
In fact, the video for a song from Mystery Men, Smash Mouth's "All Star", is better remembered than the film itself.
16

Election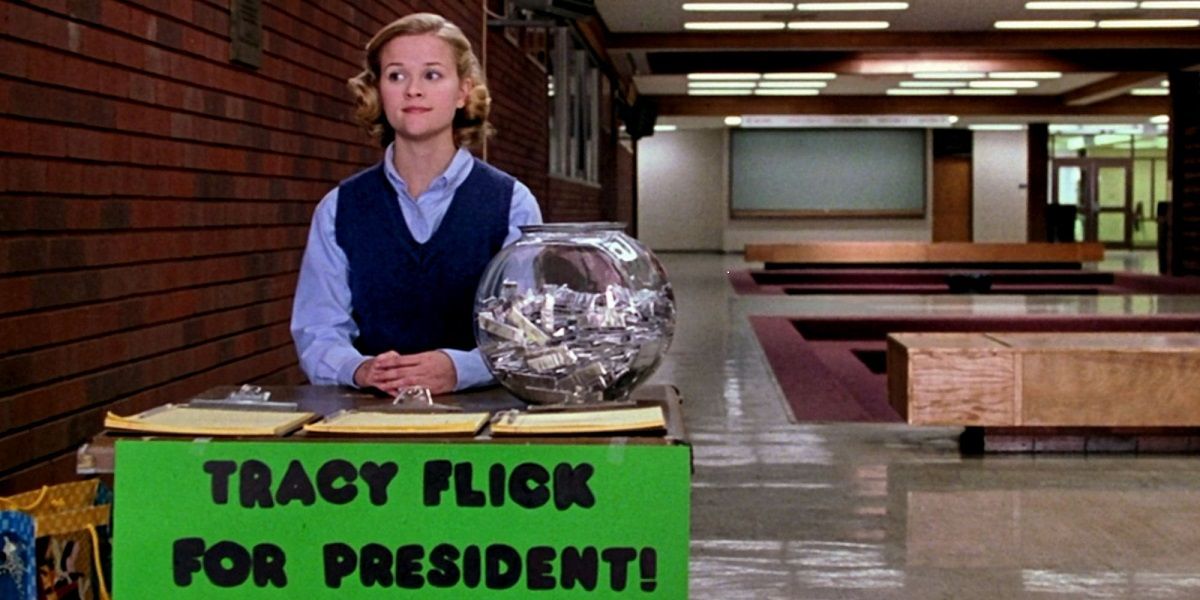 In some ways the movie that epitomizes this list, if you are shocked to find Election included here then you likely run in movie buff circles where it is held as an absolute classic. However, no matter how many lists like Entertainment Weekly's "50 Best High School Movies" it lands on, the fact remains that the movie fell far short of making its $25 million budget back.
That said, it is extremely sad that for the most part only passionate movie fans know how genius this film truly is. If only quality filmmaking had a lot more influence over a movie's legacy with mainstream audiences.
15

The Big Hit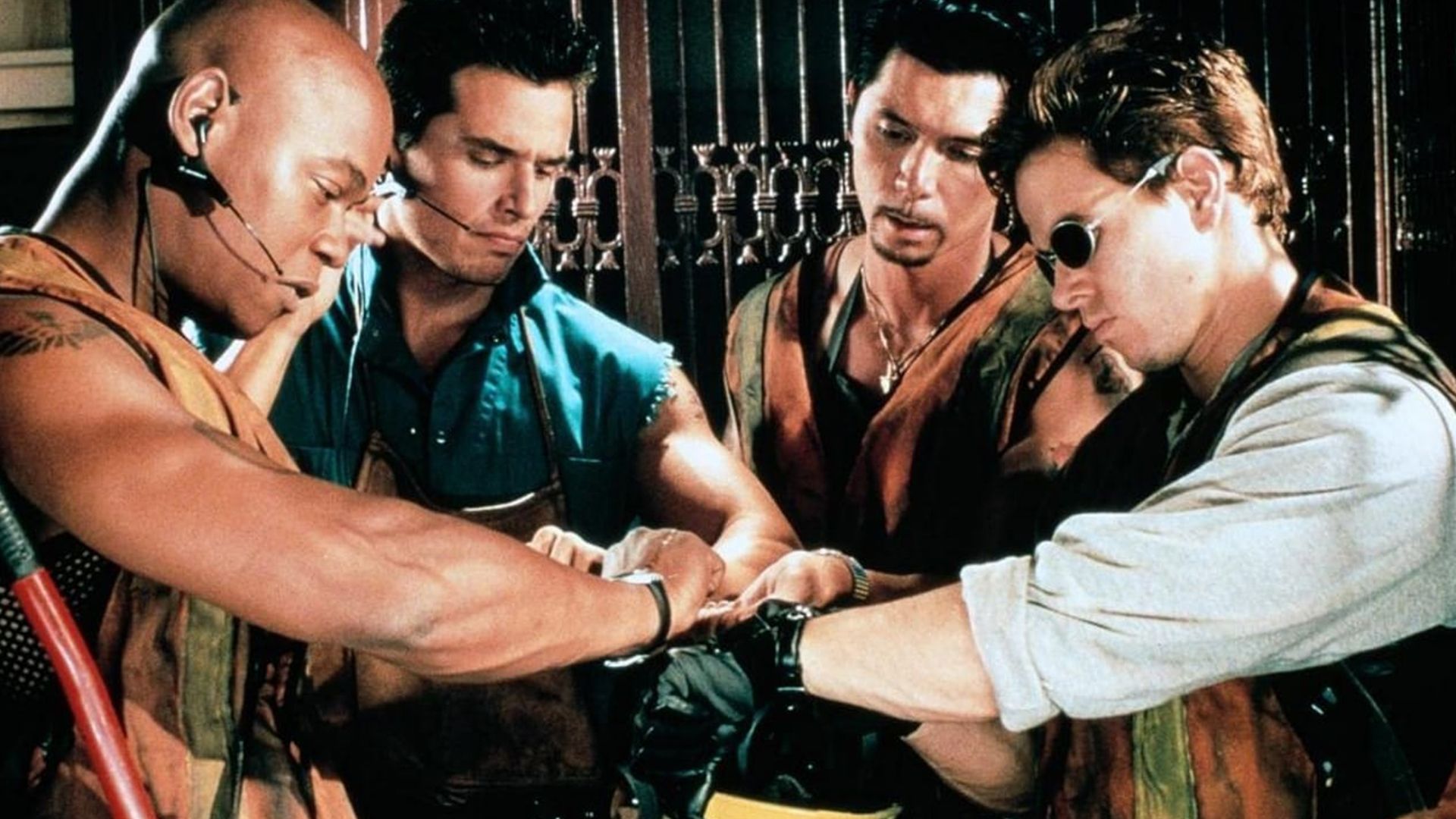 A perfect example of just how misleading movie trailers can be, based on advertisements The Big Hit seemed to be an action-packed movie about a group of professional hitmen. While all of that is true to a certain degree, it is an entirely incomplete picture since the movie is downright absurd in parts and clearly was designed to elicit laughs.
Mark Wahlberg stars as a hitman who can't stand the idea of people disliking him.
Virtually everyone in his life uses that to take advantage of him at every turn. Also starring Lou Diamond Phillips and Christina Applegate, the movie features some laugh-out-loud moments, but its poor advertising campaign led to its inability to find a lasting audience.
14

Death Becomes Her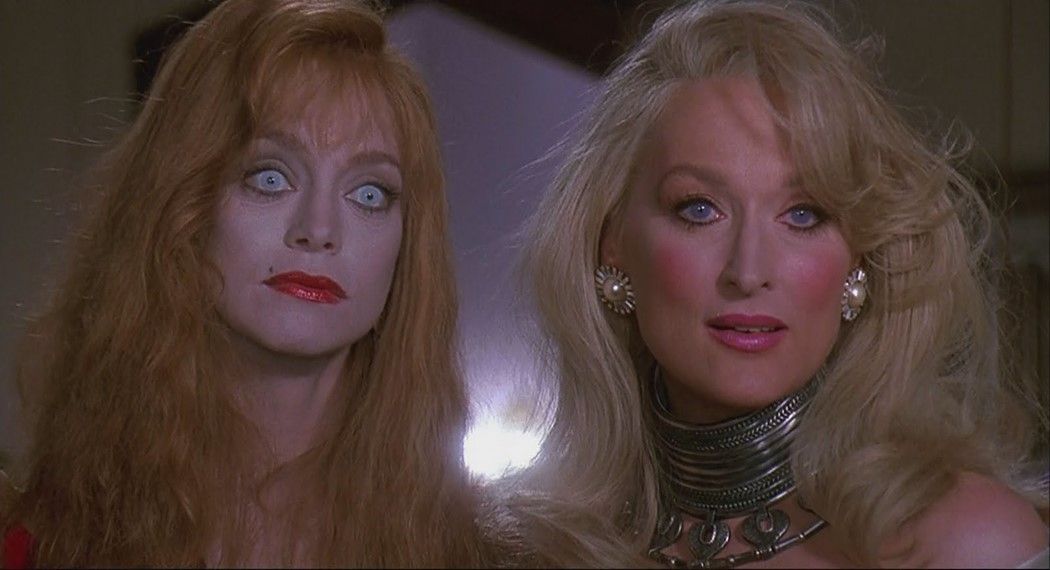 When you look at the people involved in the movie Death Becomes Her, it is simply astounding that the movie wasn't a huge deal upon its release. Directed by Hollywood heavyweight Robert Zemeckis, it starred the acting legends Goldie Hawn, Bruce Willis, Meryl Streep, and Isabella Rossellini.
The film follows a pair of rivals who are granted eternal youth, but are angry enough that they destroy one another's bodies. Considering its creepy story and cartoonish characters, with Willis giving an especially nuts performance, the movie received mixed reviews and only appealed to a certain kind of audience. This limited Death Becomes Her's potential to such a degree that its staying power was weak outside of cult circles.
13

The Meteor Man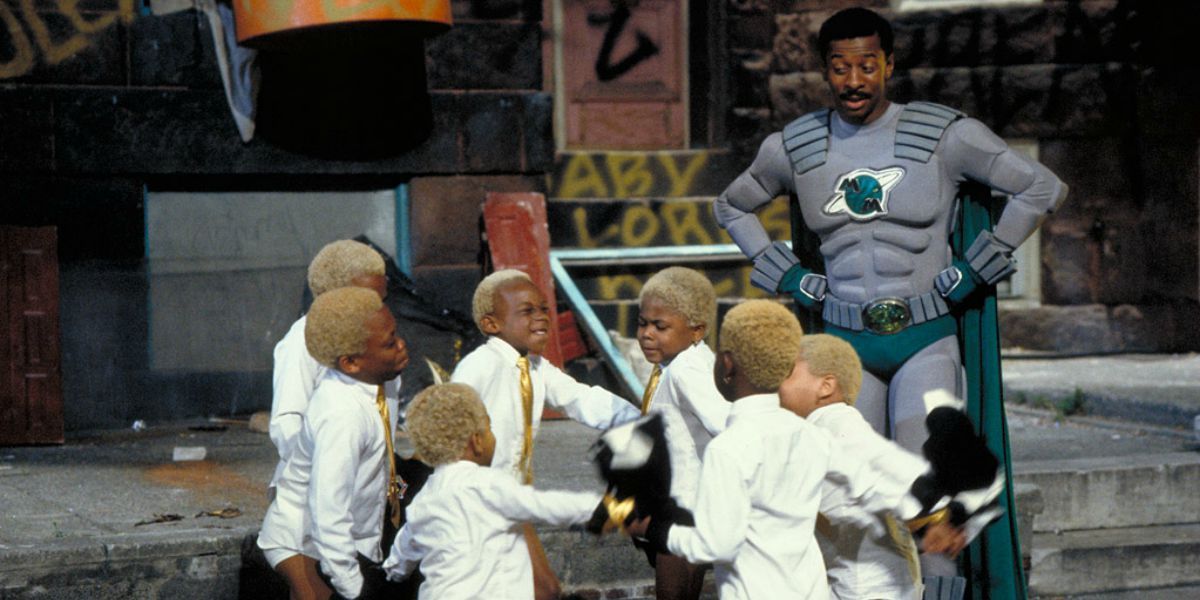 Able to attract a truly impressive cast for its time, The Meteor Man featured actors like Robert Townsend, Eddie Griffin, James Earl Jones, Sinbad, and Don Cheadle, among others. If that weren't enough, the movie also featured several popular musical acts from the era in supporting roles, including Cypress Hill, Big Daddy Kane, Naughty by Nature, and Biz Markie.
Considering the talent it attracted, this movie about a mild-mannered teacher who is granted superpowers after he is struck by ameteorite was released with high expectations.
However, it made just over $8 million at the box office, which is especially bad since it had an estimated budget of $30 million.
12

Jawbreaker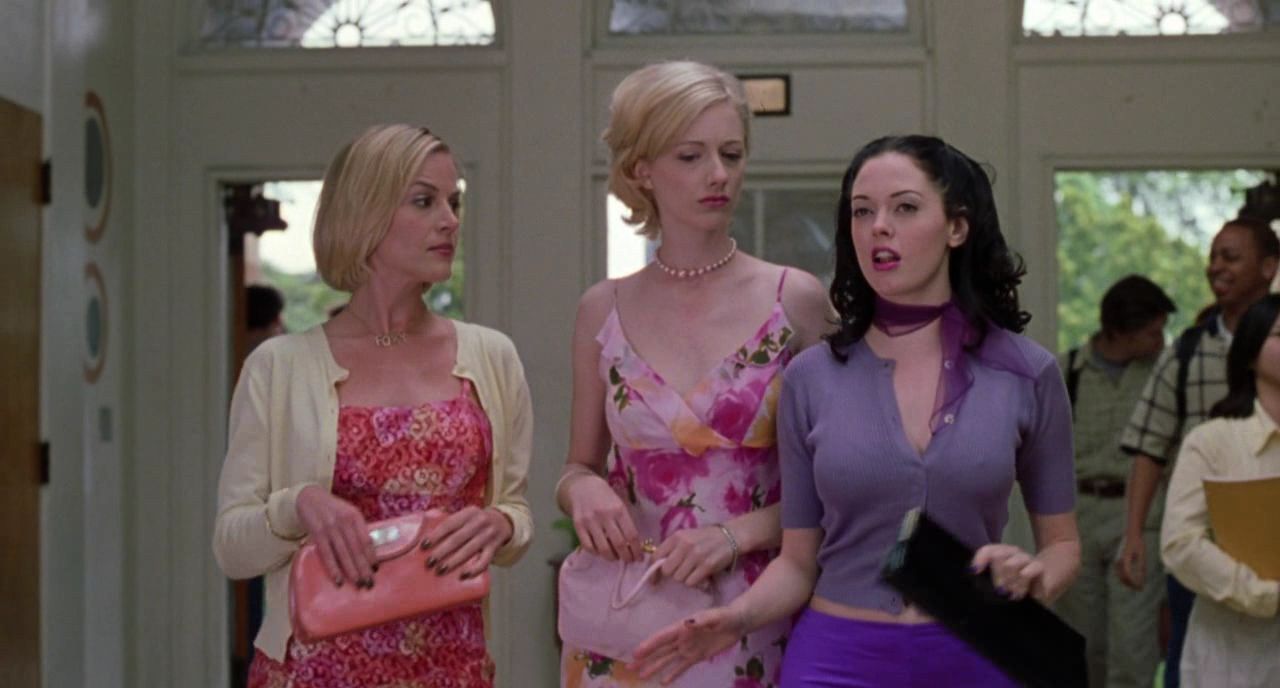 Often associated with the cult classic '80s film Heathers, it seems that Jawbreaker did its very best to follow in its forbearer's footsteps. After all, both movies largely take place in a high school setting and focus on a group of popular young women who are torn asunder when one of their members meets their untimely demise.
Responsible for the ghastly but accidental deed, the surviving members opt to indoctrinate an outsider into their group as a detective played by Pam Grier turns their lives upside down. While it's nowhere near as effective as Heathers was, Jawbreaker has a small, yet dedicated following.
11

Men at Work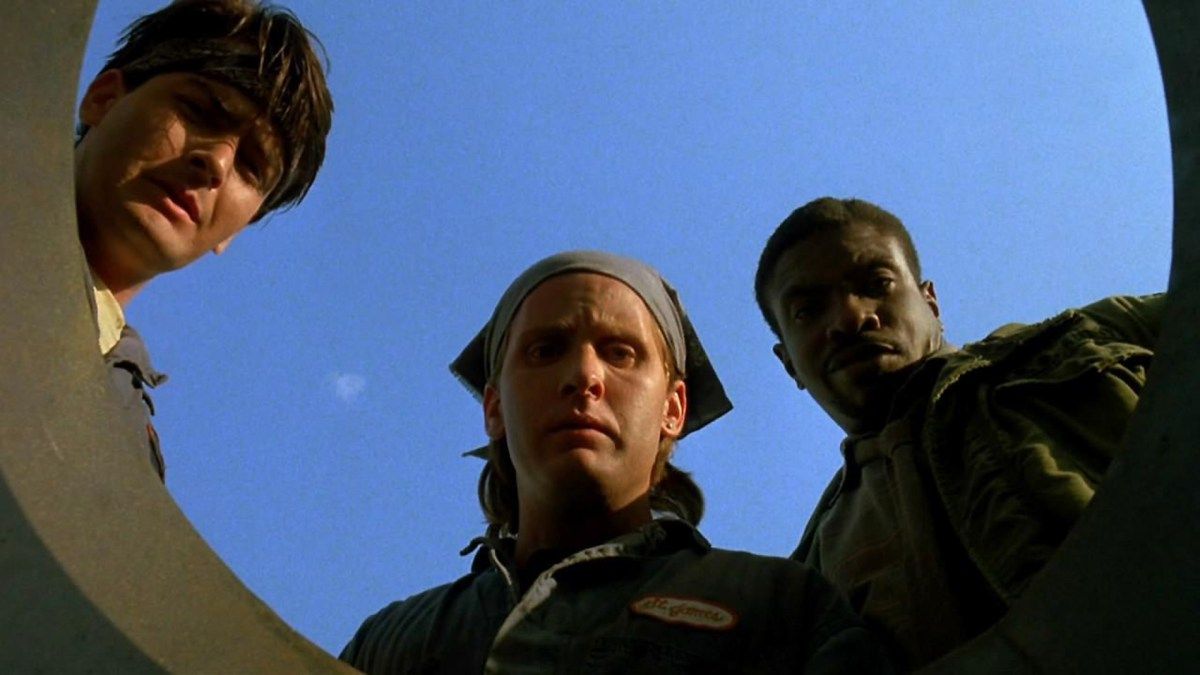 Aside from its two popular stars, real-life brothers Charlie Sheen and Emilio Estevez, the 1993 film Men at Work really didn't have much going for it. The story is focused on a pair of garbage men that spend their days goofing around and mocking anyone they come into contact with. When they come across a body in one of their cans everything changes.
Fancying themselves amateur detectives, they try to unravel an illegal toxic waste disposal scheme while cracking each other up at every turn.
Far from a mainstream story, this movie was largely ignored at the time and continues to be today.
10

Necessary Roughness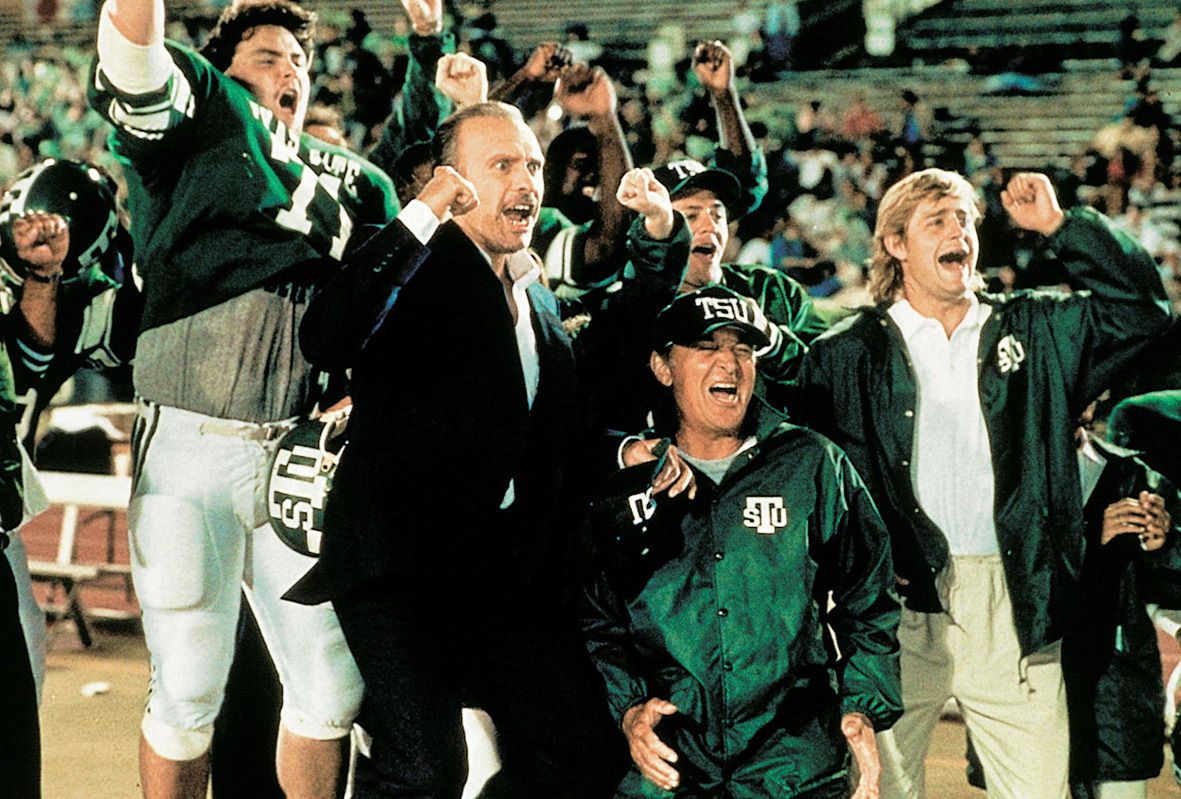 A premise that has popped up again and again over the years, there are many movies about ragtag sports teams including the Major League films, The Replacements, and Cool Runnings. Another example of that kind of film, Necessary Roughness was released in 1991 and focused on a university football team with low-level players trying to claw its way back into the limelight.
Unfortunately for the film, it lacked a major factor that has typically led to the success of such films: a big star to base its advertising around.
Though entertaining enough, this movie quickly faded away because it was bland enough to be easily digestible and then almost instantly forgettable.
9

Serial Mom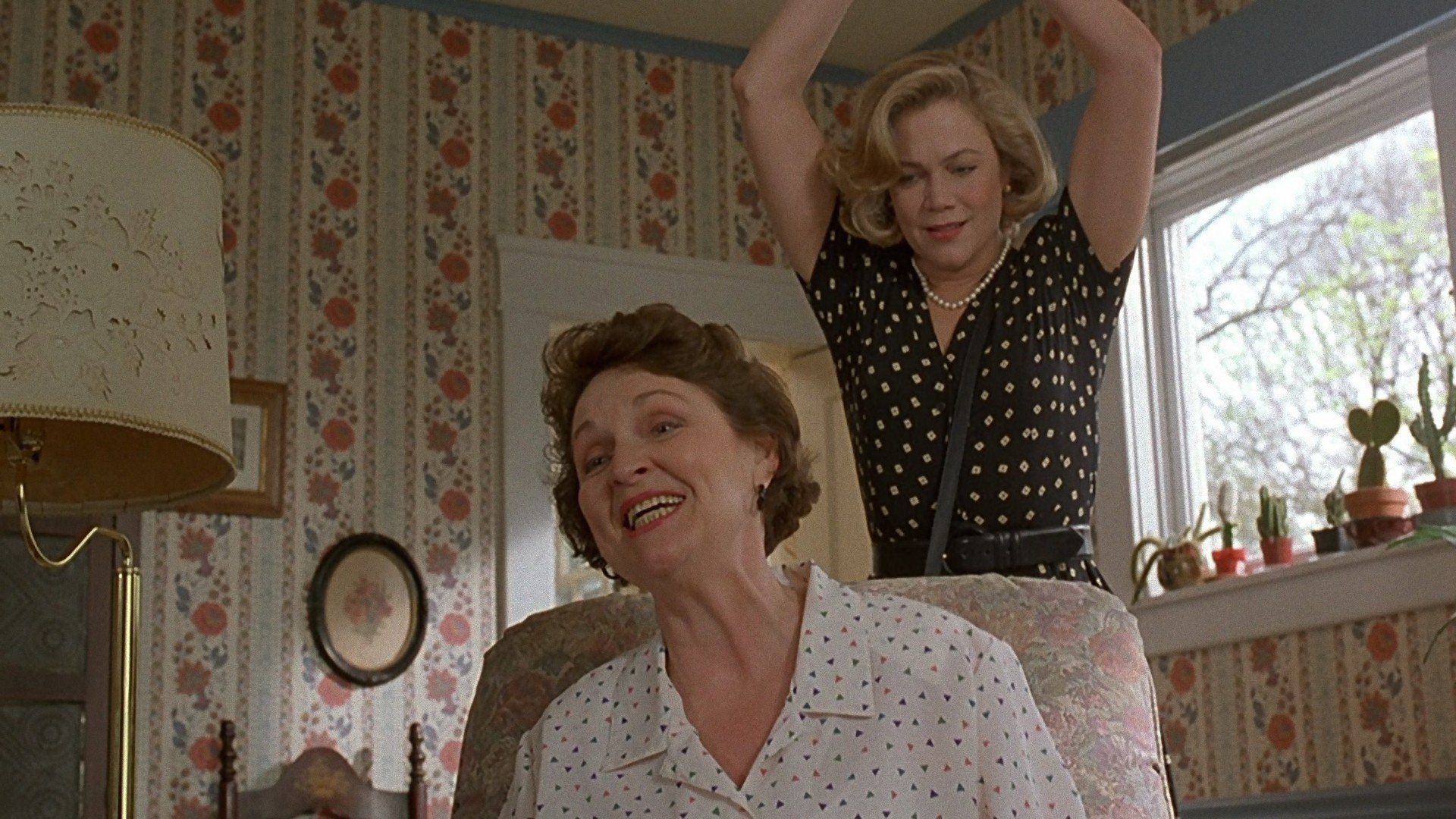 A dark comedy of the highest order, Serial Mom is exactly what its title would lead you to believe: a movie about a mother that serially takes the lives of others. Portrayed by one of the best actors of her generation, Kathleen Turner, the titular character seems to have jumped straight out of an episode of Leave it to Beaver. However, unlike June Cleaver, if something messes with Turner's character's perfect world, she goes into a blind rage with violent implications.
Mostly played for laughs, Serial Mom was a fearless movie that deserves an audience, but it barely made back half of its budget at the box office and is largely forgotten.
8

The Hudsucker Proxy
The Coen brothers are responsible for movies like Raising Arizona, Fargo, The Big Lebowski, No Country for Old Men, and too many other classic films to list here. However, that doesn't mean they have the Midas touch, as they have had their fair share of misses in terms of critical and box office success. An example of one of their films that had a disappointing reception, a huge percentage of critics and moviegoers did not know what to make of The Hudsucker Proxy if they watched it all.
The movie barely exceeded $100 000 in box office receipts during its opening weekend.
With a number like that, it makes perfect sense that it is mostly forgotten.
7

BASEketball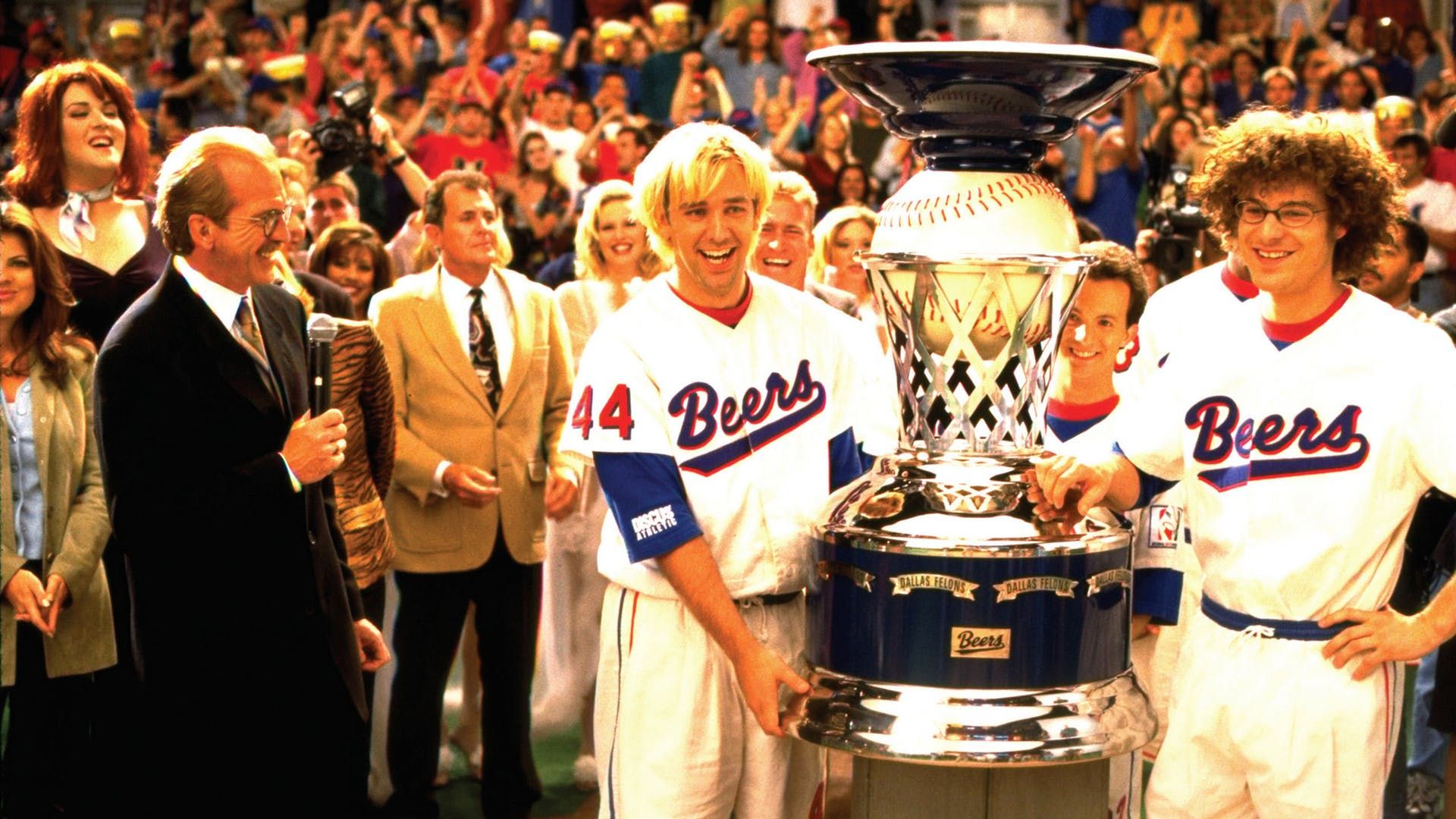 Released at a time in which South Park was one of the most talked about shows on television, BASEketball starred the creators of that series, Trey Parker and Matt Stone. A pair of slackes are rejected at their high school reunion so that night they create their own sport, which combines elements of baseball and basketball.
On top of that, BASEketball, as it comes to be known, introduces a whole new element in which players are called on to do anything in their power to distract their opponents. More often than not an excuse to do something disgusting or offensive, the movie featured content not meant for the weak of heart. Falling far short of expectations at the box office, BASEketball is an often forgotten piece of Stone and Parker's legacy.
6

Mr. Nanny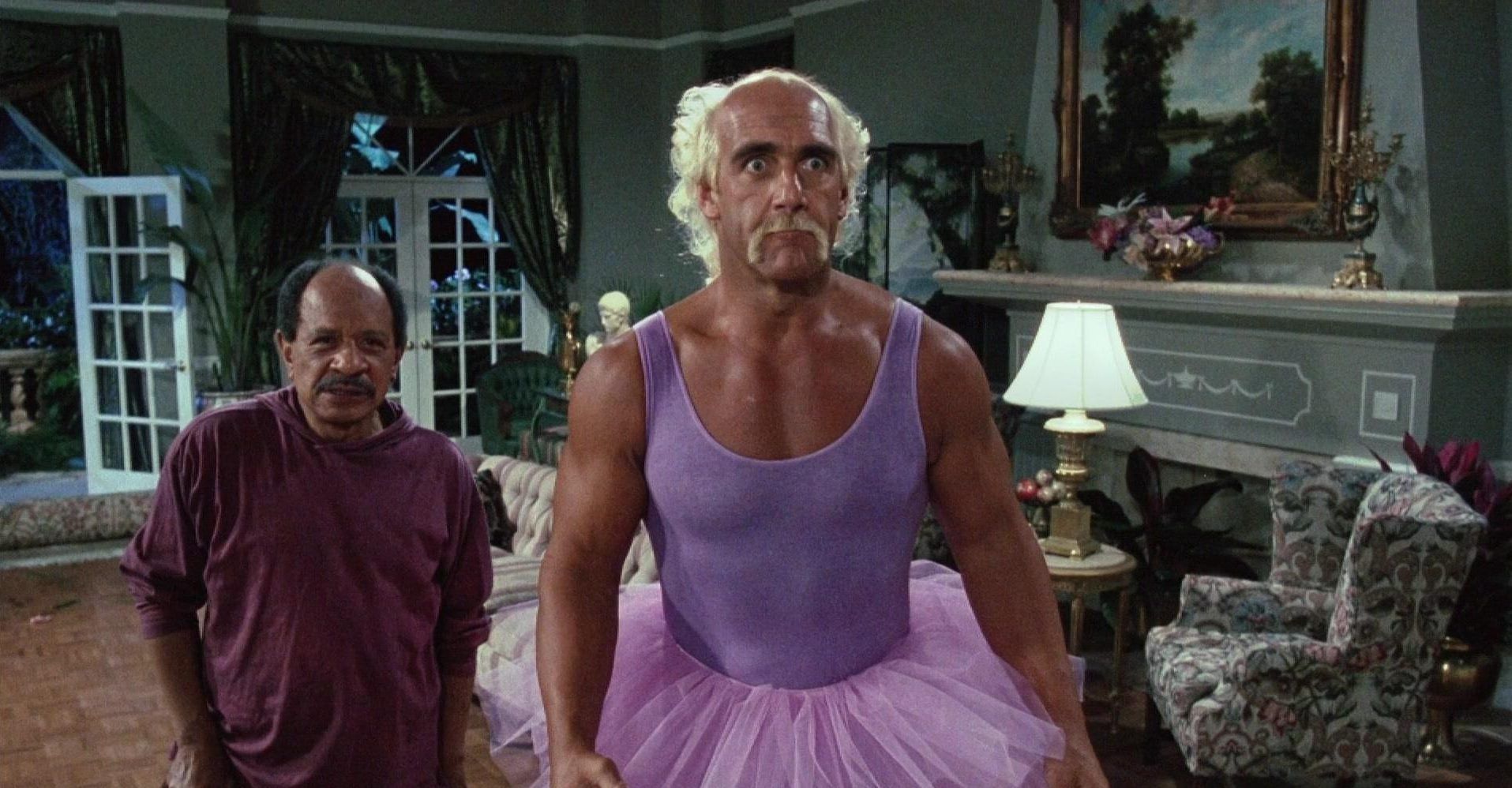 As probably the most influential professional wrestler of all time, throughout the '80s and early '90s Hulk Hogan was the ultimate good guy. Then he became a hated villain. It makes perfect sense that Hollywood came knocking on his door. However, unlike The Rock, who would become a huge movie star many years later, Hogan's acting pursuits have never found much success– aside from a cameo in Rocky III.  In fact, Mr. Nanny probably is the most successful film he ever starred in.
Even though it only cost $10 million, it made less than half of that sum back.
Worse yet, if it is remembered at all, it is as a laughing stock.
5

Four Rooms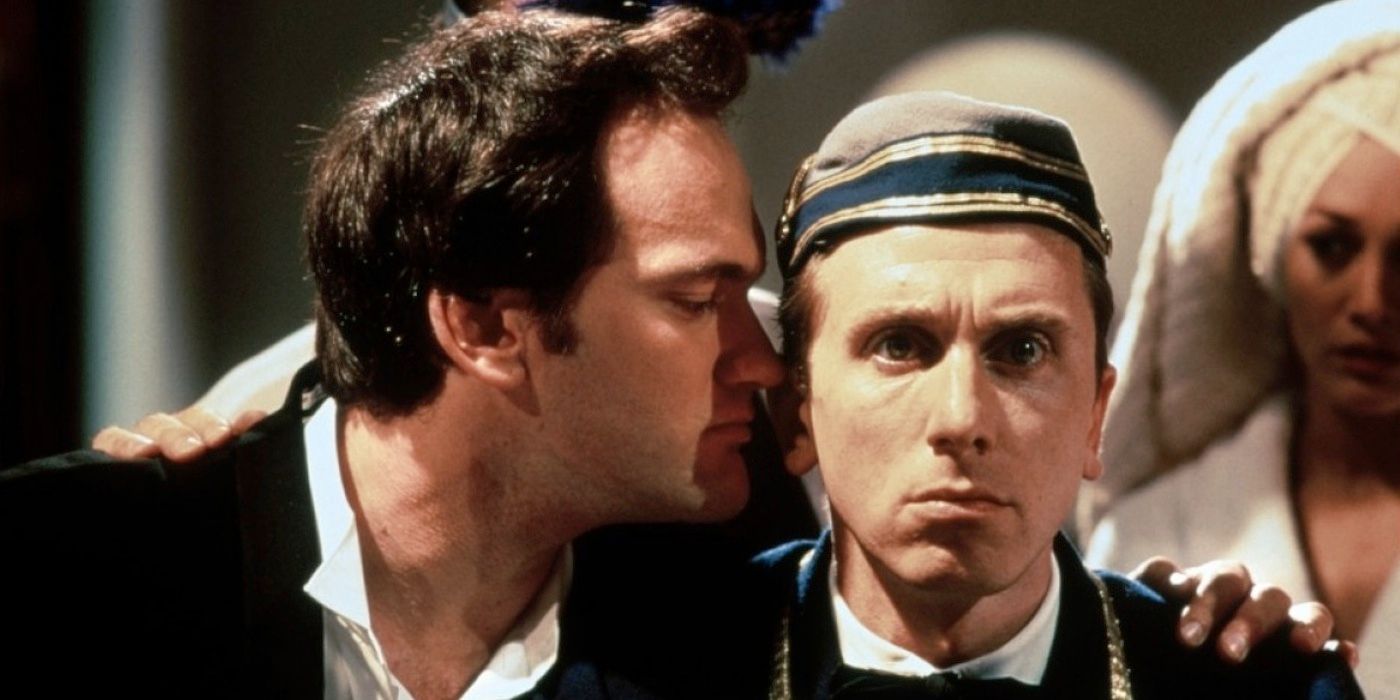 Even some of the best helmers don't get it right every time. With talented directors like Allison Anders, Alexandre Rockwell, Robert Rodriguez, and Quentin Tarantino behind the scenes, Four Rooms should have been a big deal. The film was broken up into four short comedic segments.
Though talented stars like Tim Roth, Bruce Willis, Madonna, Antonio Banderas, and Marisa Tomei appeared in the movie, Four Rooms barely made $4 million at the box office. If that wasn't disappointing enough, if you ask the average film fan about the movie, you can expect to see a perplexed or blank expression in return.
4

High School High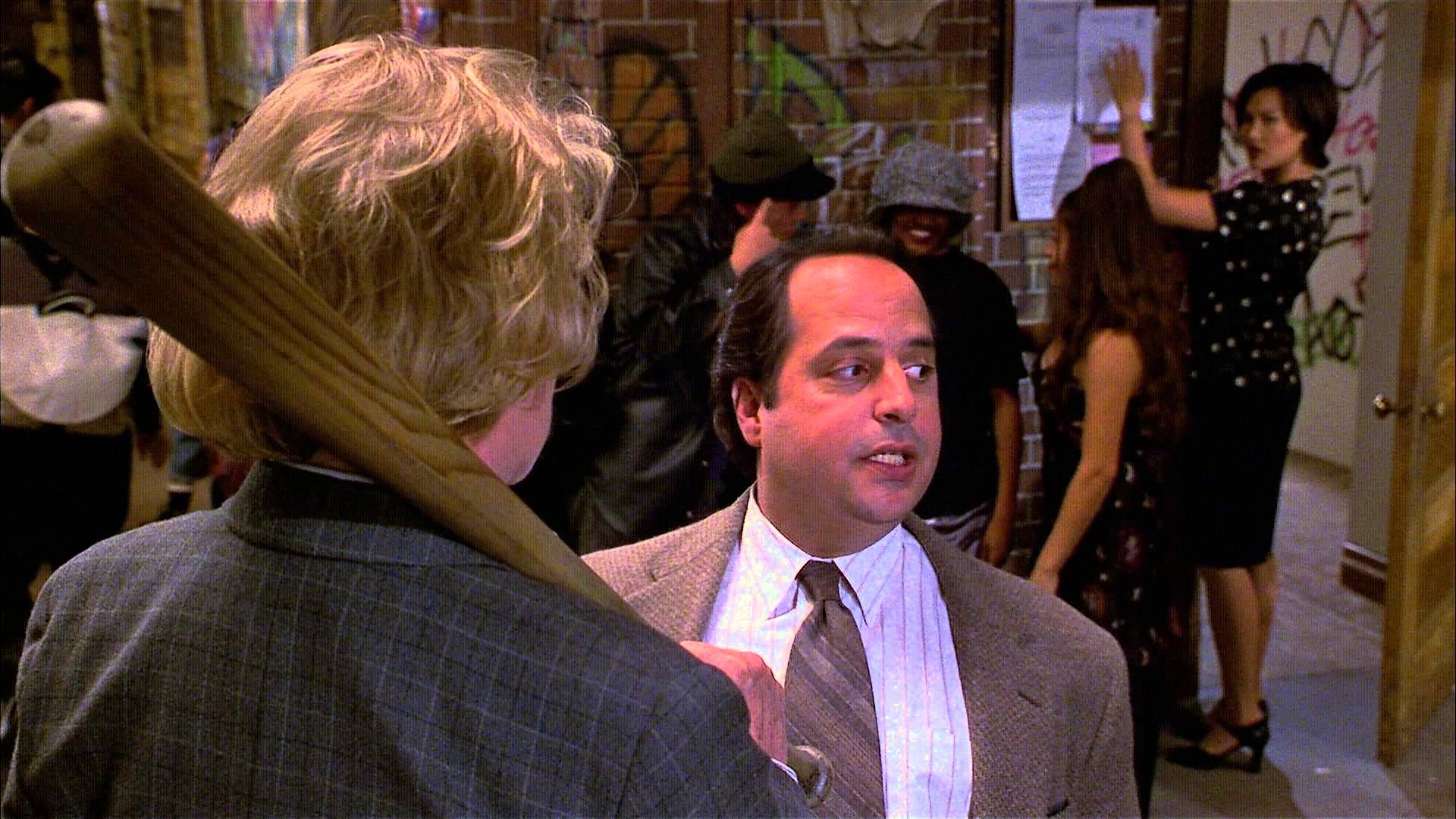 During the heyday of spoof movies, brilliant films like Airplane, The is Spinal Tap, Hot Shots!, and the Naked Gun series were released. Unfortunately, the genre was on its way out by the mid-'90s.
High School High, like many other films of its kind, was decimated by critics and failed to find much traction with audiences.
Starring Jon Lovitz as an idealistic high school teacher trying to reach his disengaged students, it mocked movies like Dangerous Minds, Lean on Me, The Principal, as well as Stand and Deliver. With so much comedy fodder to work with, it is a shame this movie wasn't able to take better advantage of them.
3

Multiplicity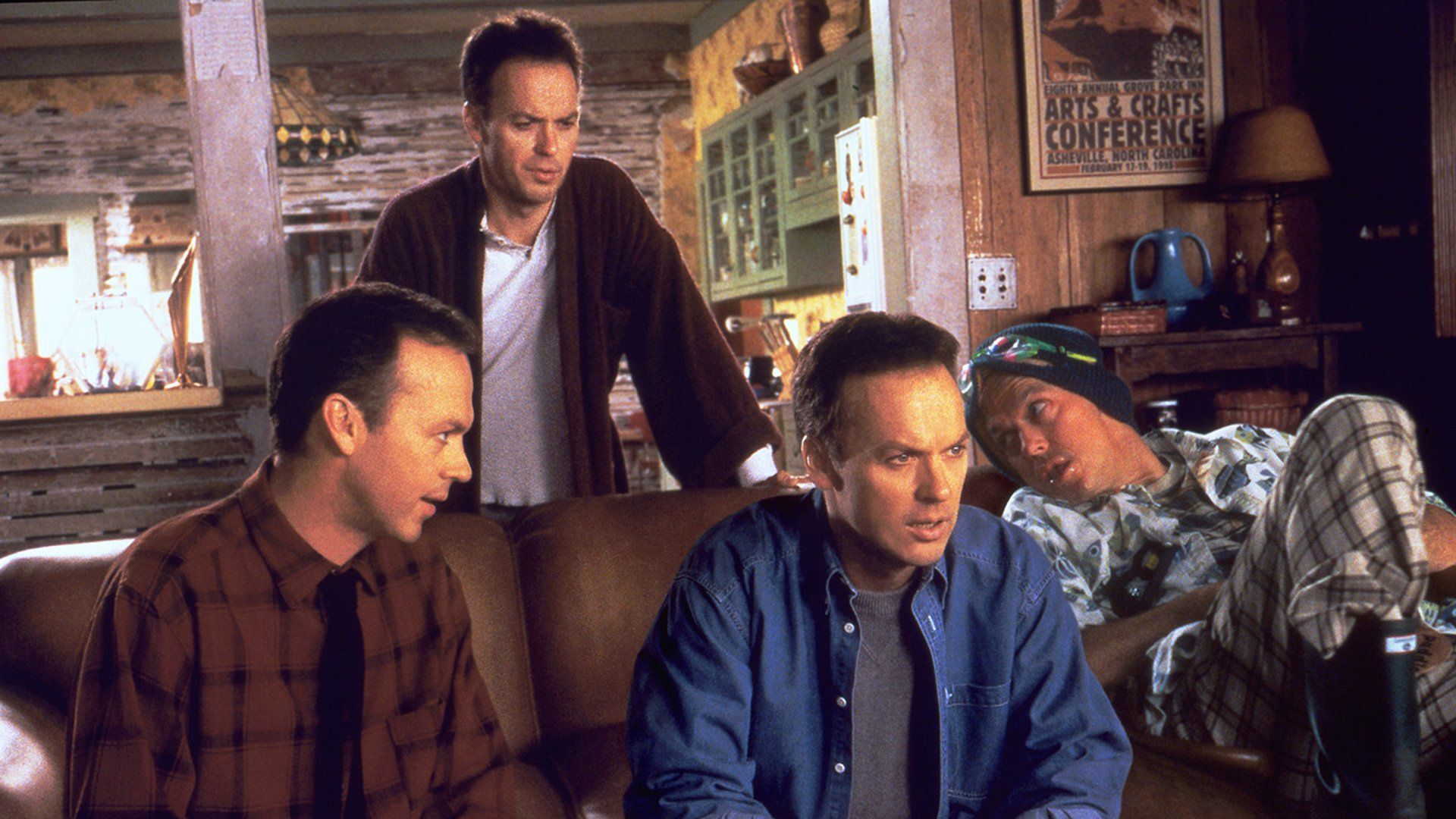 A movie that brought together several film genres, Multiplicity is a science-fiction romantic-comedy that was directed by the legendary actor Harold Ramis. Michael Keaton plays a construction worker who fels like he is spread far too thin, he jumps on the opportunity to have himself cloned so he can divide and conquer.
A series of events leads to him having three clones, two of which represent different aspects of his personality and the third being a copy of a copy with the mind of an "overly-curious child." Somewhat costly due to the special effects its story demanded, Multiplicity failed to make any money due to that fact and was panned by most critics and moviegoers.
2

Don't Be a Menace to South Central While Drinking Your Juice in the Hood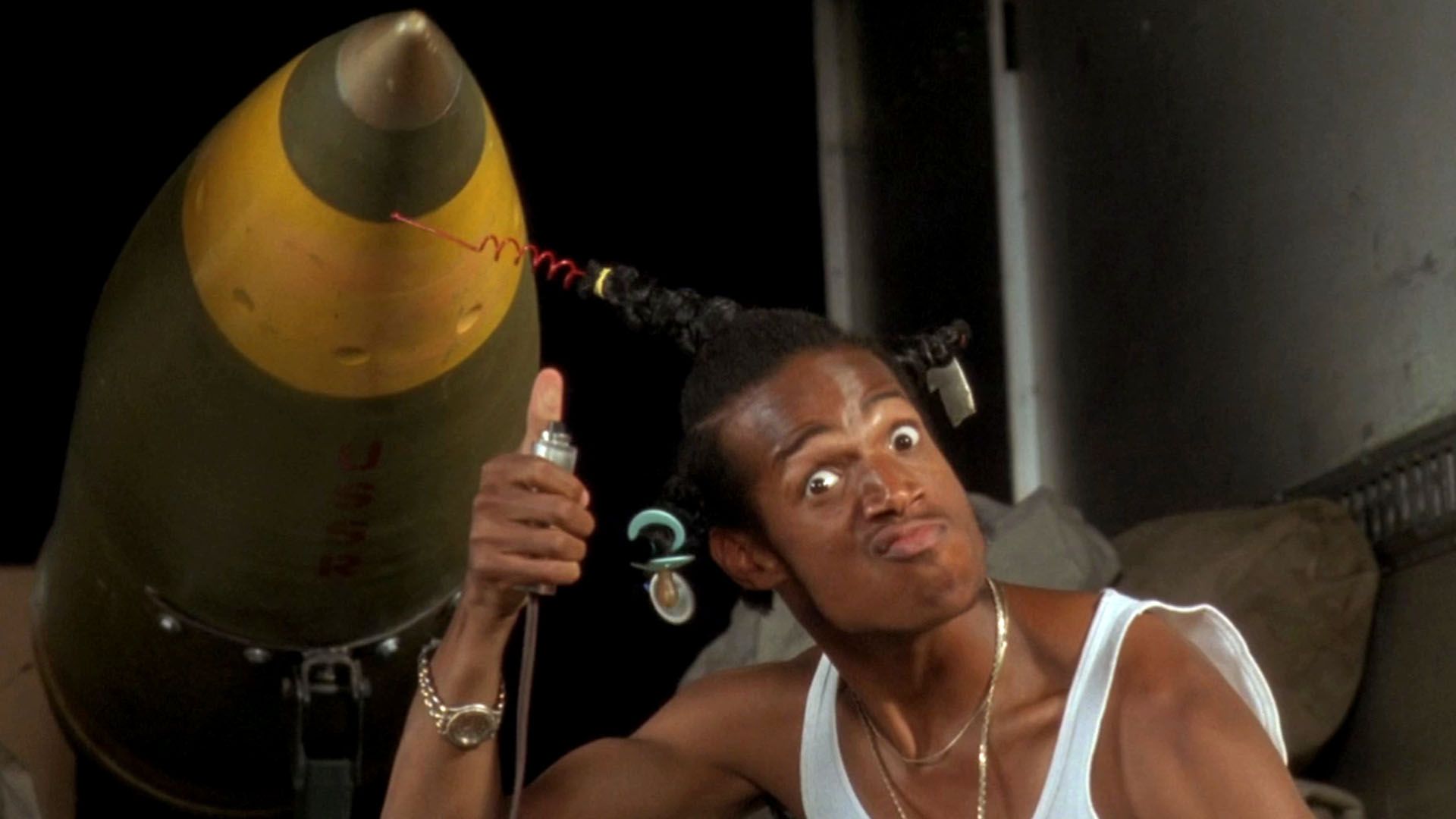 The third spoof movie to appear on this list, Don't Be a Menace to South Central While Drinking Your Juice in the Hood actually managed to make a pretty good profit when it was released.
The fact that it made 5 times its production budget isn't that impressive since its box office take was only $20 million.
A mockery of movies like Boyz n the Hood, Menace II Society, Above the Rim, and Juice, among others, the film took its title from many of the films it spoofed. Unfortunately, Don't Be a Menace to South Central While Drinking Your Juice in the Hood's insanely long title has gone on to be the most memorable aspect of the film.
1

Clockwatchers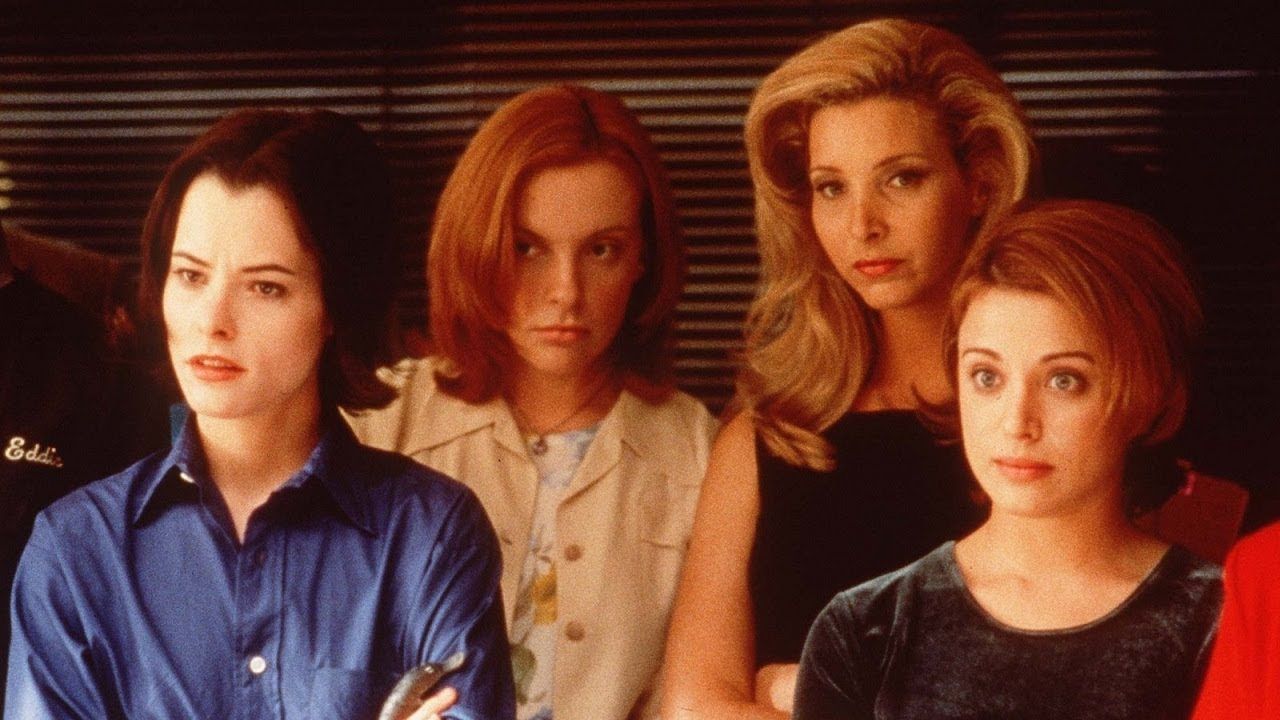 Clockwatchers' main characters, four mostly ignored temp workers, struggle with what to do when one of them is accused of something awful. Blessed with a cast comprised of stellar supporting actors, the movie works largely because it starred Lisa Kudrow, Toni Collette, Parker Posey, and Alanna Ubach.
Released in 1997 and received with a whimper, during its opening weekend the movie made less than $35 thousand and it never even surpassed half a million dollars at the box office. Fortunately, the movie was able to garner a small cult following at the time, which is why it is still remembered by some of the biggest movie buffs.
—
What's your favorite little-known '90s comedy? Let us know in the comments!