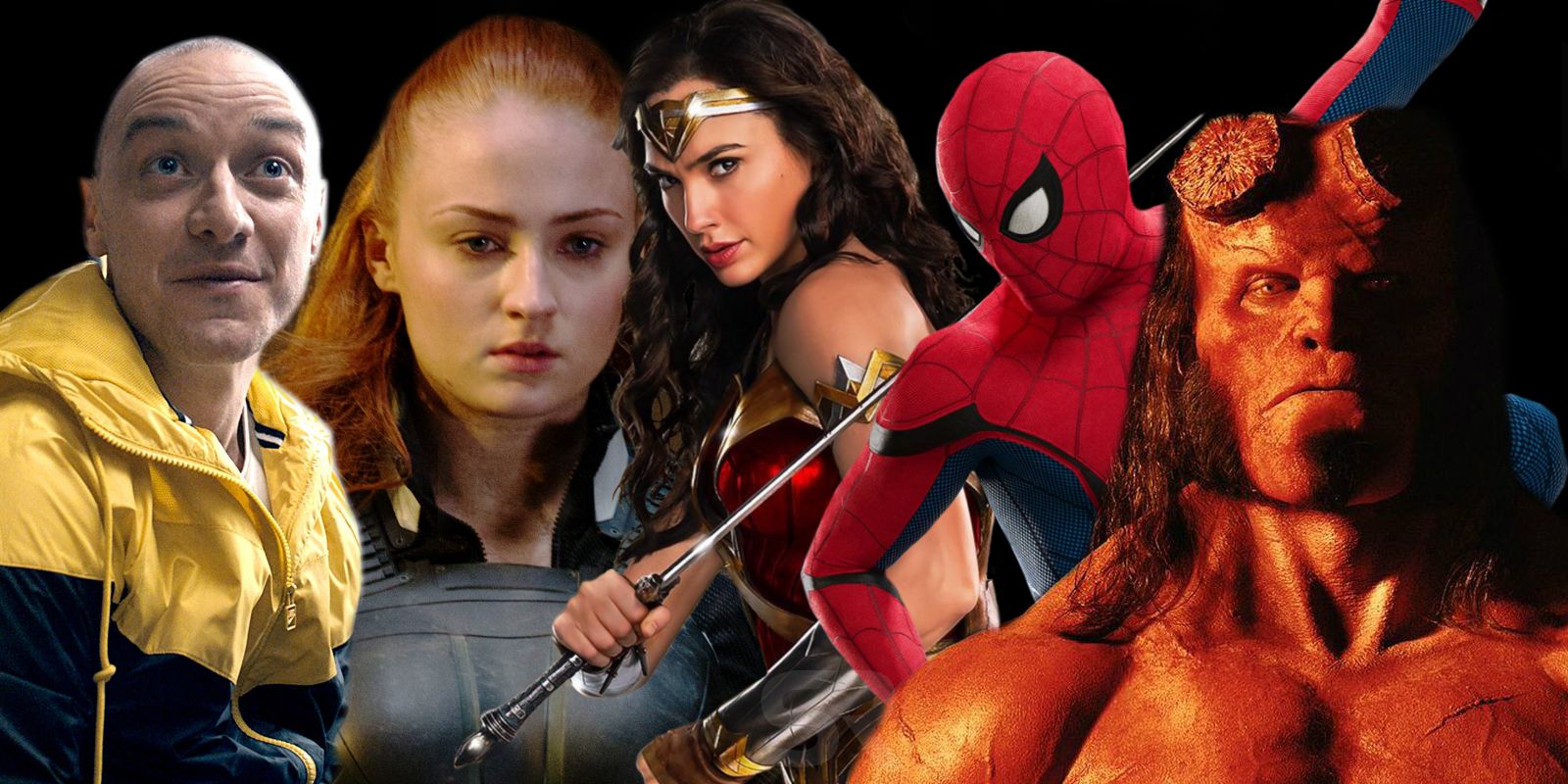 2019 will be the year of superhero movies, seeing the release of a record-setting amount: a whopping eleven films. As the superhero movie craze continues, next year looks poised to be the prime example of how invested Hollywood as a whole really is. There's the usual amount of Marvel movies, but increased output from Warner Bros. and DC, as well as some final Fox X-Men titles. All of these make up an astonishing eleven confirmed 2019 superhero movies.
Just how big of a jump is this? Well, in 2018 there will be six live-action superhero movies to hit theaters (Black Panther, Avengers: Infinity War, Deadpool 2 and Ant-Man & the Wasp will soon be joined by Venom and Aquaman). Even if this is expanded to include animated movies like Teen Titans Go! To The Movies or Spider-Man: Into the Spider-Verse, that's only eight. 2017 and 2016 each had seven movies; 2015 had just three; 2014 had four, and 2013 had five. Each of those years felt loaded with superhero movies in their own right, but 2019 will blow past them – and it isn't entirely by design.
Related: 2019 Is The Year Of Movies Lying About Being The End
Before we lay out the insane 2019 lineup, it's worth clarifying that two of the film's weren't intended to be released that late. Both of Fox's X-Men titles in 2019 – Dark Phoenix and New Mutants – were originally scheduled to hit theaters in 2018, before reshoots delayed each release. As such 2019 was supposed to have only nine movies (and 2018 ten). But, as each of the following films took shape, they all progressed to give 2019 an all-time lineup.
Hellboy – January 11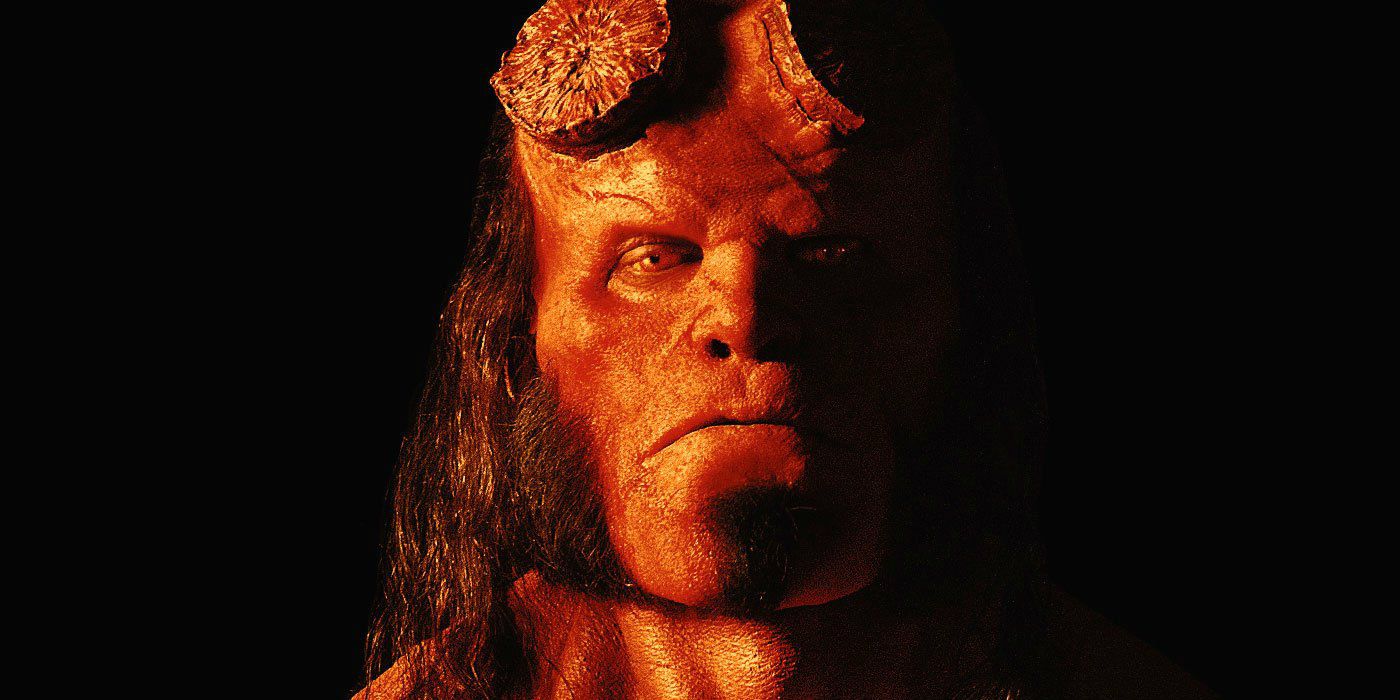 The wait for the first superhero movie in 2019 won't be long. Hellboy arrives in theaters on January 11, looking to reboot the character with a new take. The movie obviously comes on the heels of Guillermo Del Toro and Ron Perlman's two films that are quite loved, giving new star David Harbour a tough bar to hit. Neil Marshall steps in as the director, while Harbour is surrounded by Ian McShane, Milla Jovovich, Daniel Dae Kim, Sasha Lane, and more. The big difference comes with the R-rated approach they're taking now. Even though the only marketing for Hellboy is just a single image of Harbour as the titular character, the possibly low excitement right now will likely grow once a trailer is released.
Glass – January 18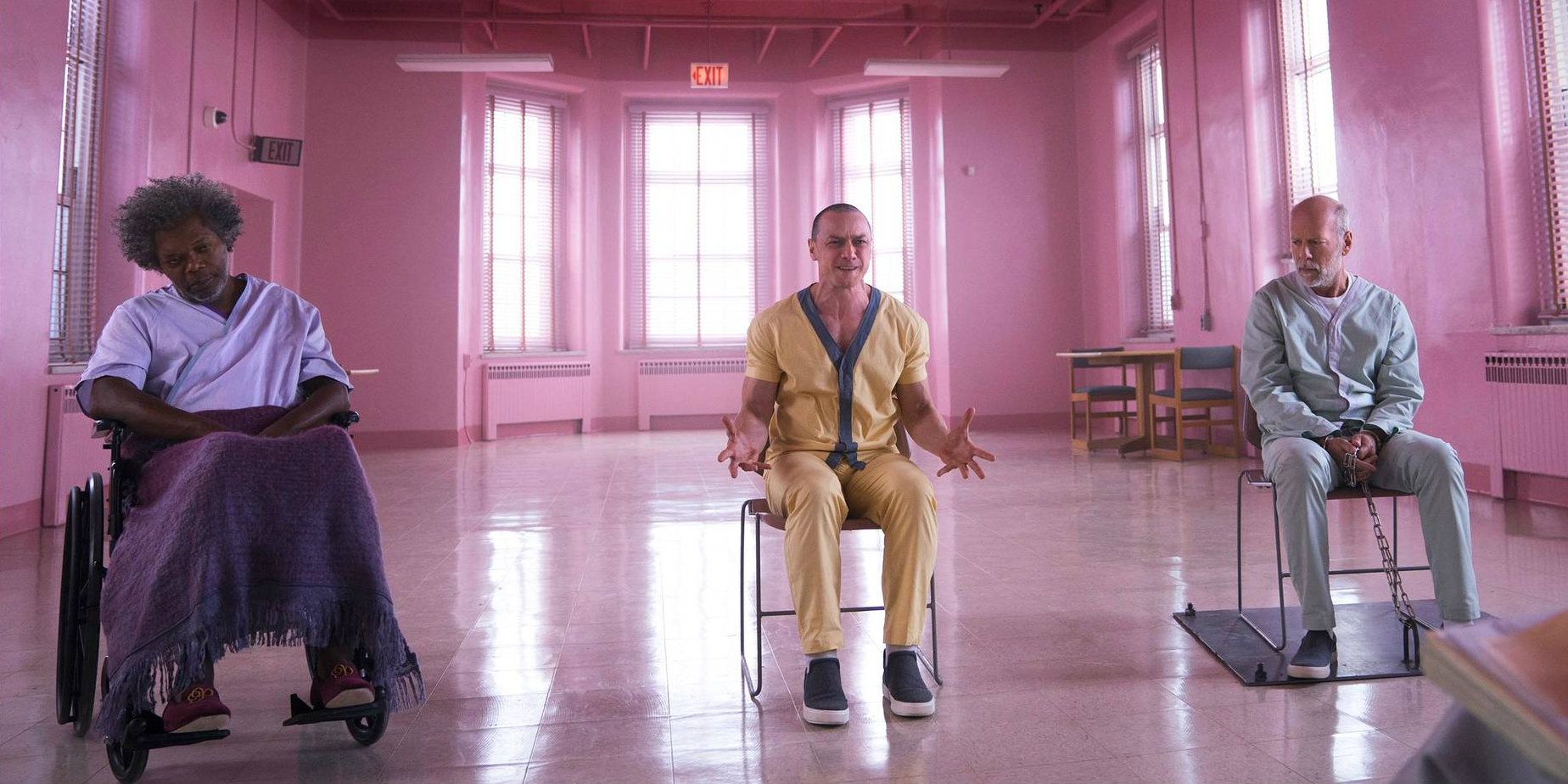 While no one knew M. Night Shyamalan's Split was part of a superhero universe back in 2017, everyone is now aware of this fact with Glass. The film is a sequel to both Split and Unbreakable that brings together the casts from both films. Bruce Willis returns as David Dunn, as does Samuel L. Jackson as Elijah Price, James McAvoy as the Beast, and Anya Taylor-Joy as Casey Cooke. With a release date of January 18, there will be an early double-dose of superhero films in 2019. However, in classic Shyamalan fashion, Glass doesn't want to be a standard superhero film.
Related: Glass: Every Update You Need To Know
X-Men: Dark Phoenix – February 14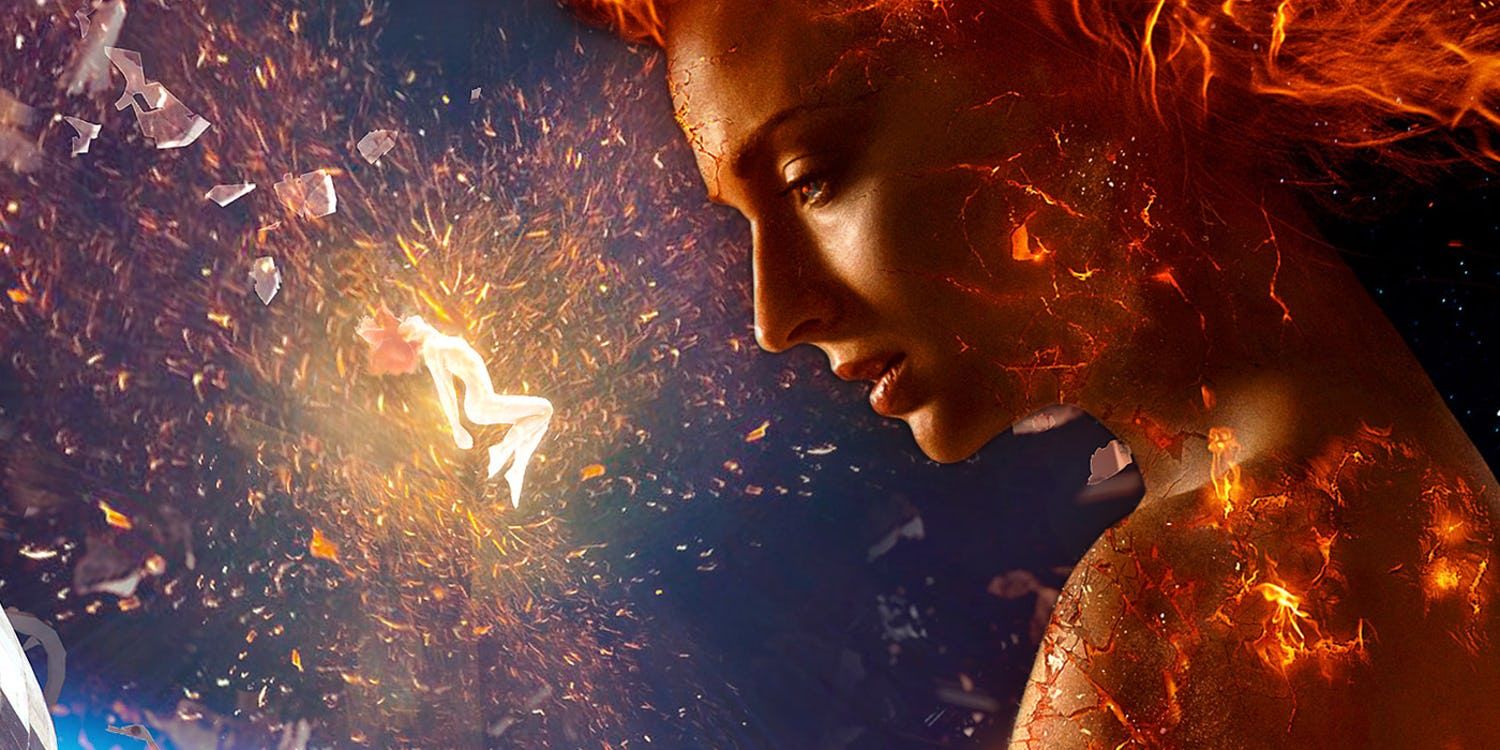 The first major superhero movie arrives on Valentine's Day in 2019, X-Men: Dark Phoenix. The movie is the fourth film in Fox's relaunch of the X-Men franchise that started with X-Men: First Class, but will also be the end; with the Disney-Fox merger looming, this is all but confirmed to be the final appearances by these actors. The film will center around Sophie Turner's Jean Grey as first-time director Simon Kinberg attempts to right the wrongs that came with X-Men: The Last Stand. The movie's delay is looked at as a good move by those involved, but reports of reshoots still leave some reasons for concern. Hopefully, the final film by James McAvoy, Michael Fassbender, Jennifer Lawrence, Nicholas Hoult, Tye Sheridan, Kodie Smit-McPhee, Alexandra Shipp, and others will finish on a high note.
Related: X-Men: Dark Phoenix: Every Update You Need To Know
Captain Marvel – March 8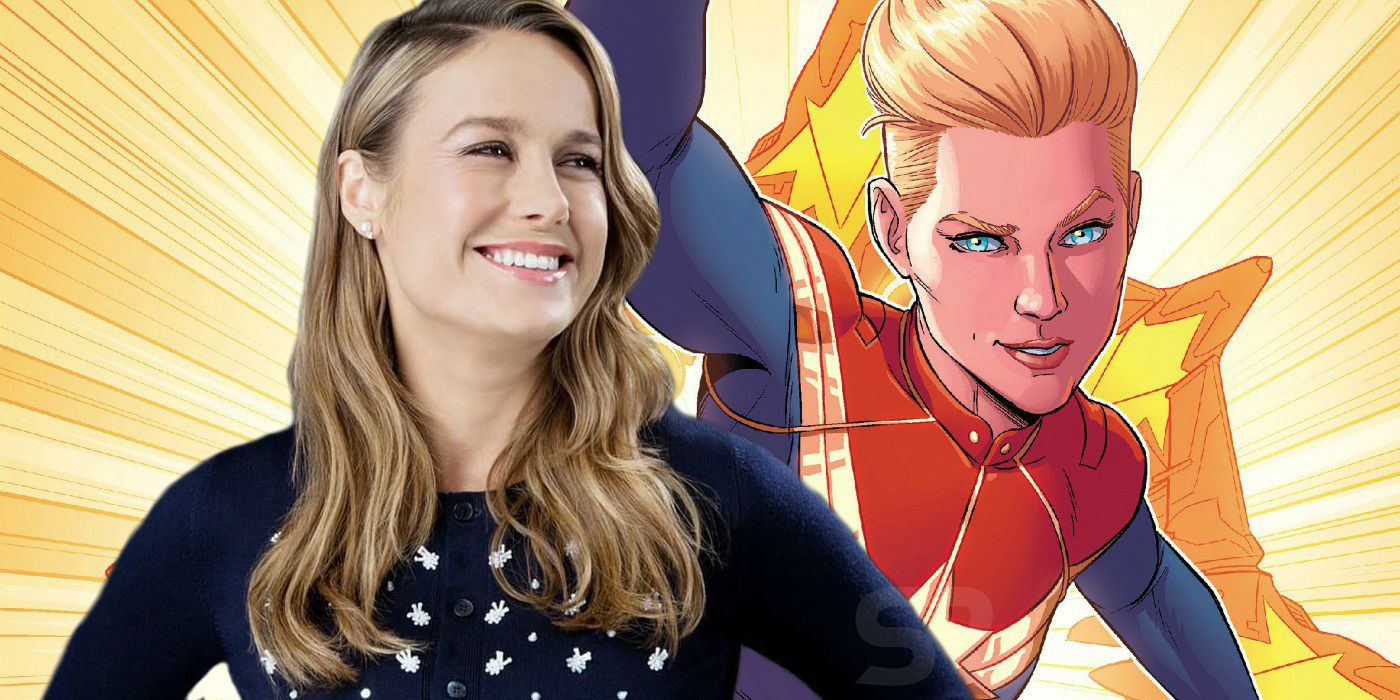 Marvel Studios kicks off their 2019 slate on March 8 with one of their most important films to date: Captain Marvel will be the MCU's first movie ever to be led by a female. Oscar-winner Brie Larson takes the mantle of Carol Danvers, an airforce pilot gifted with alien powers (and cosmic suit to match). Directed by Ryan Fleck and Anna Boden – the latter being the first female to receive directing credit on an MCU film – Captain Marvel goes back to the 1990s to tell her origin and explore the Kree-Skrull war. Joining Larson are familiar MCU faces like Samuel L. Jackson (Nick Fury), Clark Gregg (Phil Coulson), Lee Pace (Ronan), and Djimon Hounsou (Korath), as well as newcomers like Jude Law, Ben Mendelsohn, Annette Bening, Gemma Chan, and more. Now if only we could get the trailer.
Related: Captain Marvel: Every Update You Need To Know
Shazam! – APril 5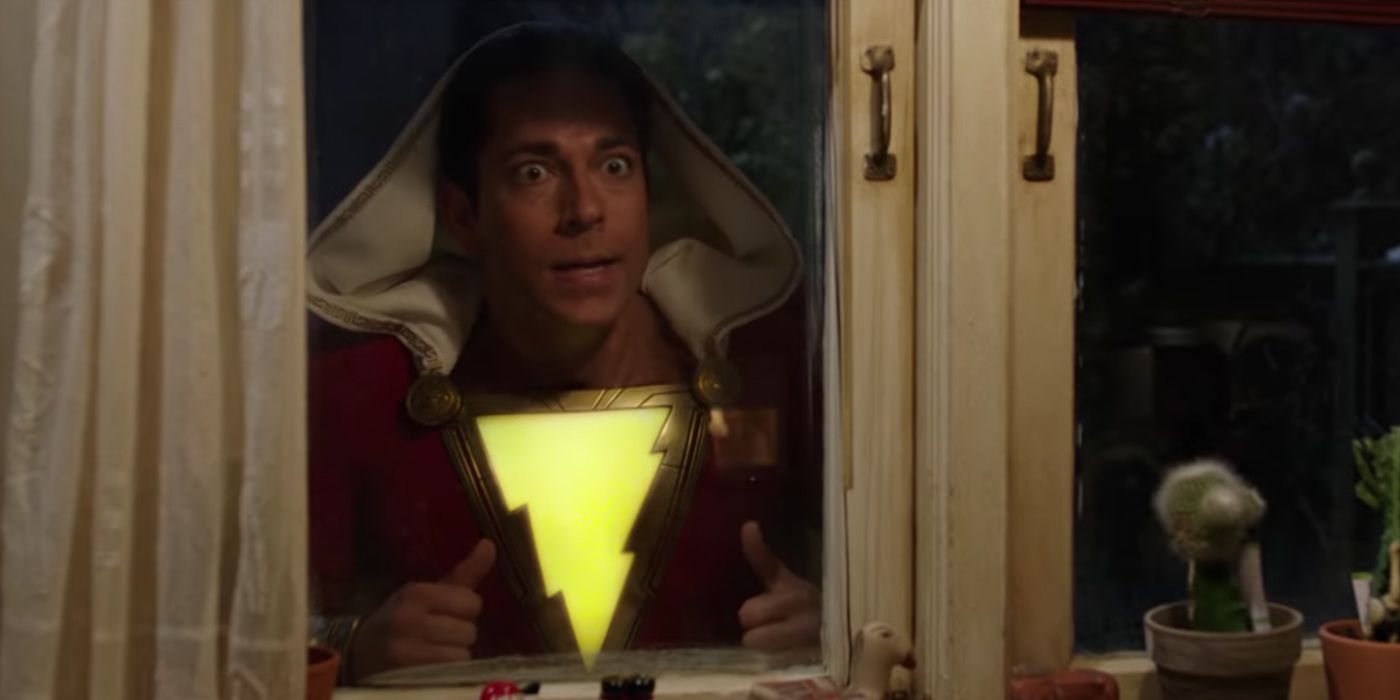 The first of three DC movies to hit theaters in 2019 will be Shazam! on April 5. Warner Bros. attempt to start a cinematic universe currently has more misses than hits, and its no surprise that Shazam! is looking to emulate the lighter tone of the DCEU's biggest hit, Wonder Woman. Zachary Levi will play the superhero portion of the leading role, while Asher Angel stars as Billy Batson – a kid who gains superpowers from a mysterious wizard. They'll fight Mark Strong's Doctor Sivana, while Jack Dylan Grazer's Freddy Freeman tags along as the comedic friend. Horror director David F. Sandberg makes the jump to studio superhero film, and the first trailer gives a strong indication that what he's created will deliver.
Related: Shazam Movie: Every Update You Need To Know
Avengers 4 – May 3 (For Now)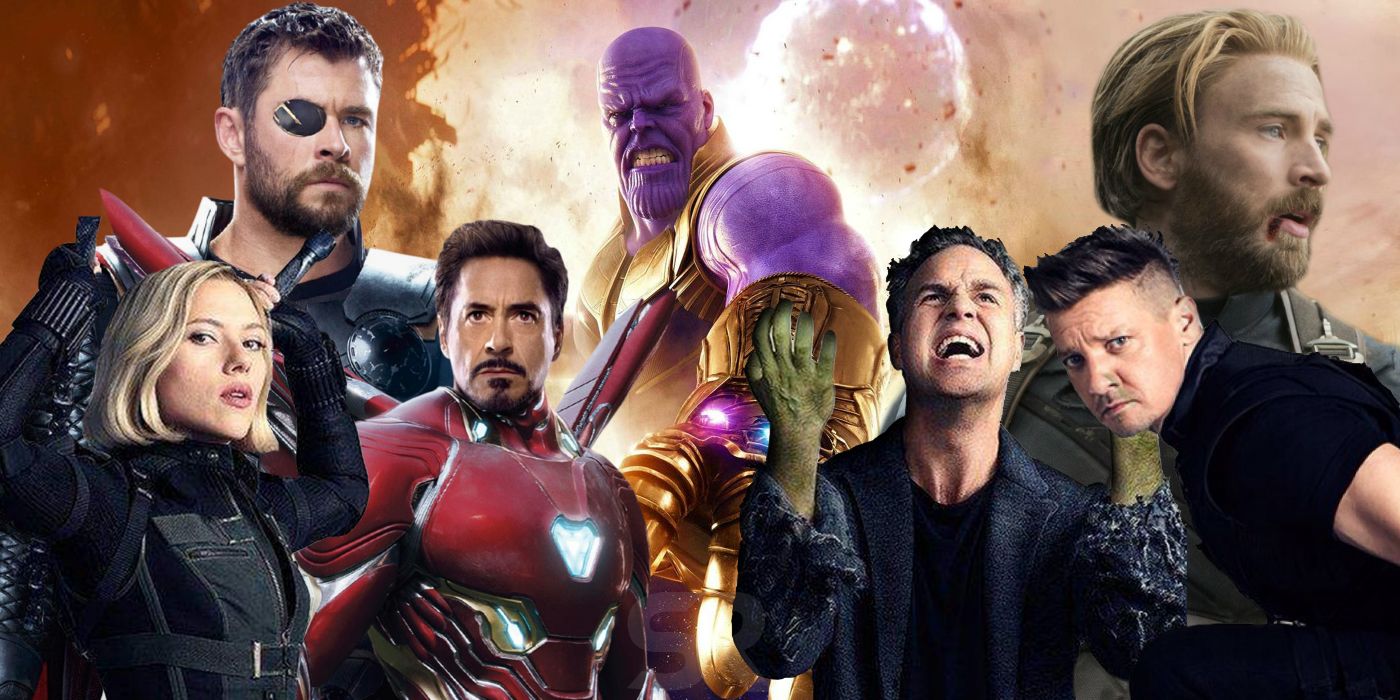 The biggest movie, not just of the superhero genre, in 2019 is arguably Avengers 4. After Avengers: Infinity War set the box office ablaze earlier this year, Avengers 4 looks to wrap up eleven years of storytelling, while also setting up a future for the Marvel Cinematic Universe. Thanos (Josh Brolin) will return to foil the Avengers, whose numbers are significantly smaller now (by approximately 50%). Larson's Captain Marvel joins the fray, along with Paul Rudd's Ant-Man. The high levels of secrecy currently surrounding Avengers 4 has only kept everyone talking about the unknown aspects. A title, the plot, when the marketing begins, and so much more still await. The current release date is May 3 right now, but Marvel very well could move it up.
Related: Avengers 4: Every Update You Need To Know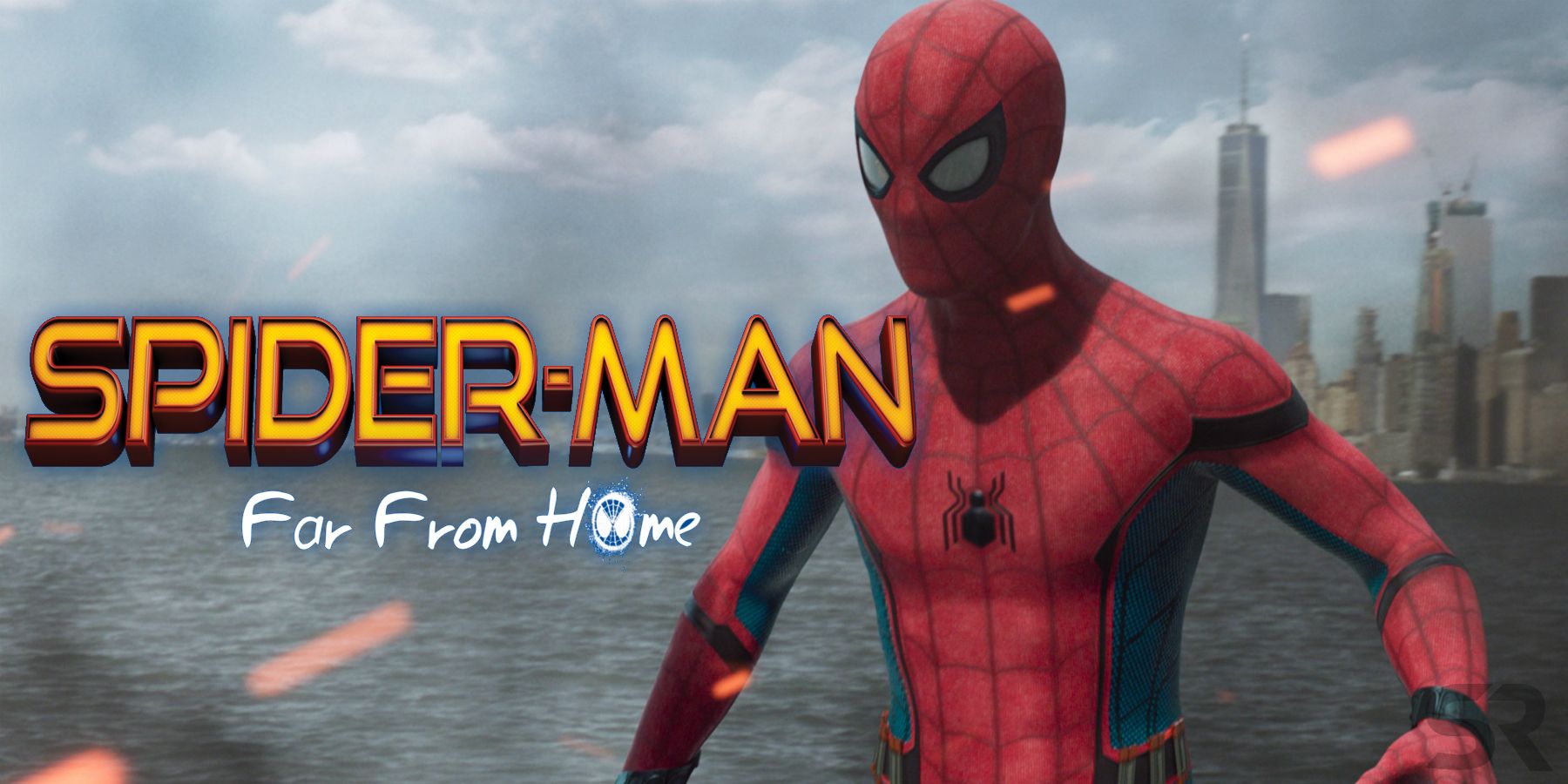 Spider-Man: Far From Home – July 6
Almost immediately after Avengers 4 resets the MCU, Tom Holland's Spider-Man swings back into theaters to pick up the pieces and move the universe forward. Spider-Man: Far From Home comes out on July 6 of next year. The sequel will take Peter Parker overseas for his latest adventure, which appears to team him up with S.H.I.E.L.D. as Nick Fury and Maria Hill are going to return. This time, it will be Jake Gyllenhaal as Mysterio who becomes the big bad. With possibly Chameleon or even Hydro Man popping up, Spidey's going to be tested again – all while traveling Europe with his friends.
Related: Spider-Man: Far From Home – Every Update You Need To Know
New Mutants – August 2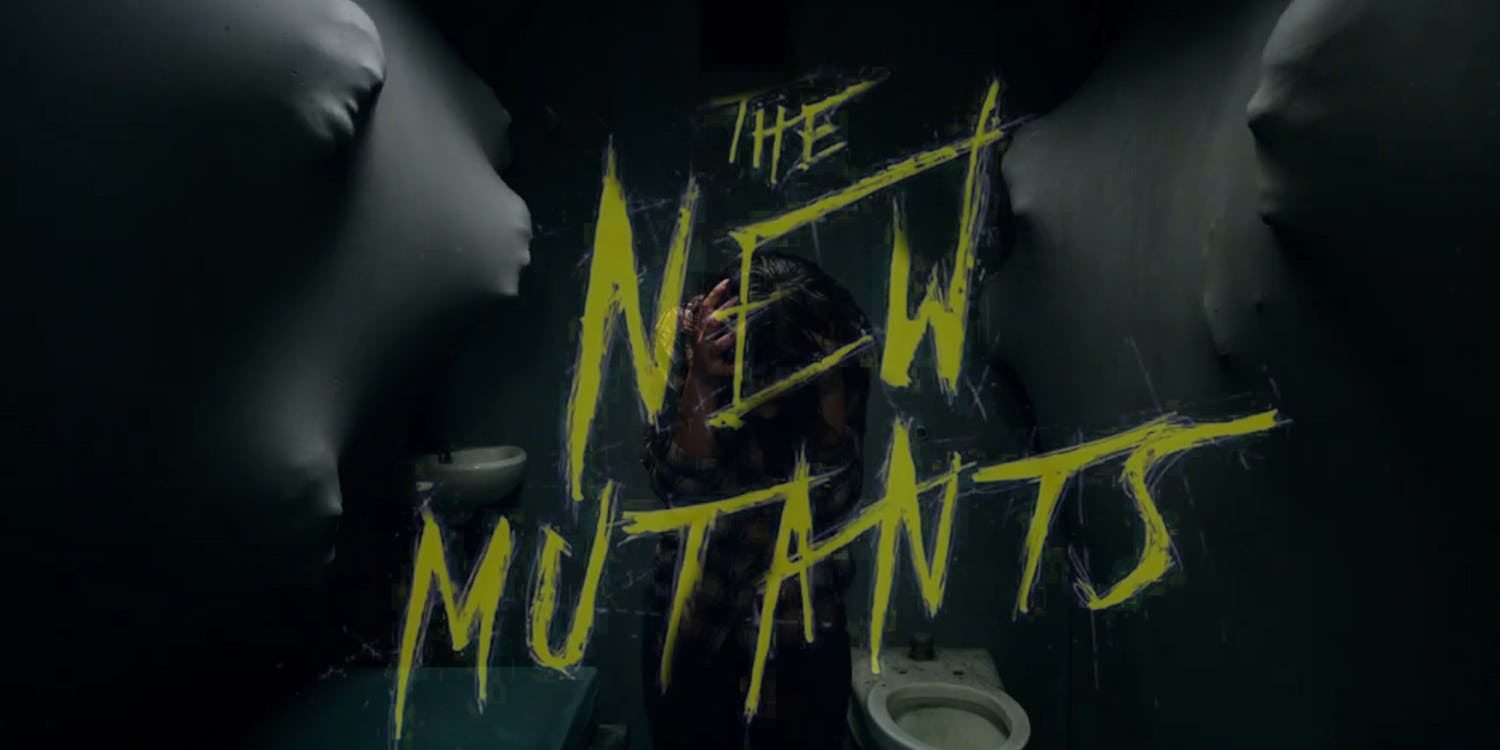 Long after it was originally scheduled to hit theaters, New Mutants is currently set to finally release on August 2. The Josh Boone directed flick saw a trailer debut almost a full year ago, when Fox released it in October of 2017. It showcased a horror tone and a talented young cast that includes Anya Taylor-Joy, Charlie Heaton, Maisie Williams, and more. But, there's been plenty of turmoil since. It has been delayed twice, now to its current August date, all while reports of big reshoots in New Mutants' future to fix the tone and even add new characters. There's already plenty of speculation that Disney could elect to shift the film to their streaming service or even Hulu upon the Fox acquisition going through. As of right now though, New Mutants could be the last X-Men related movie to come out of the studio.
Related: The New Mutants: Every Update You Need To Know
Joker – October 14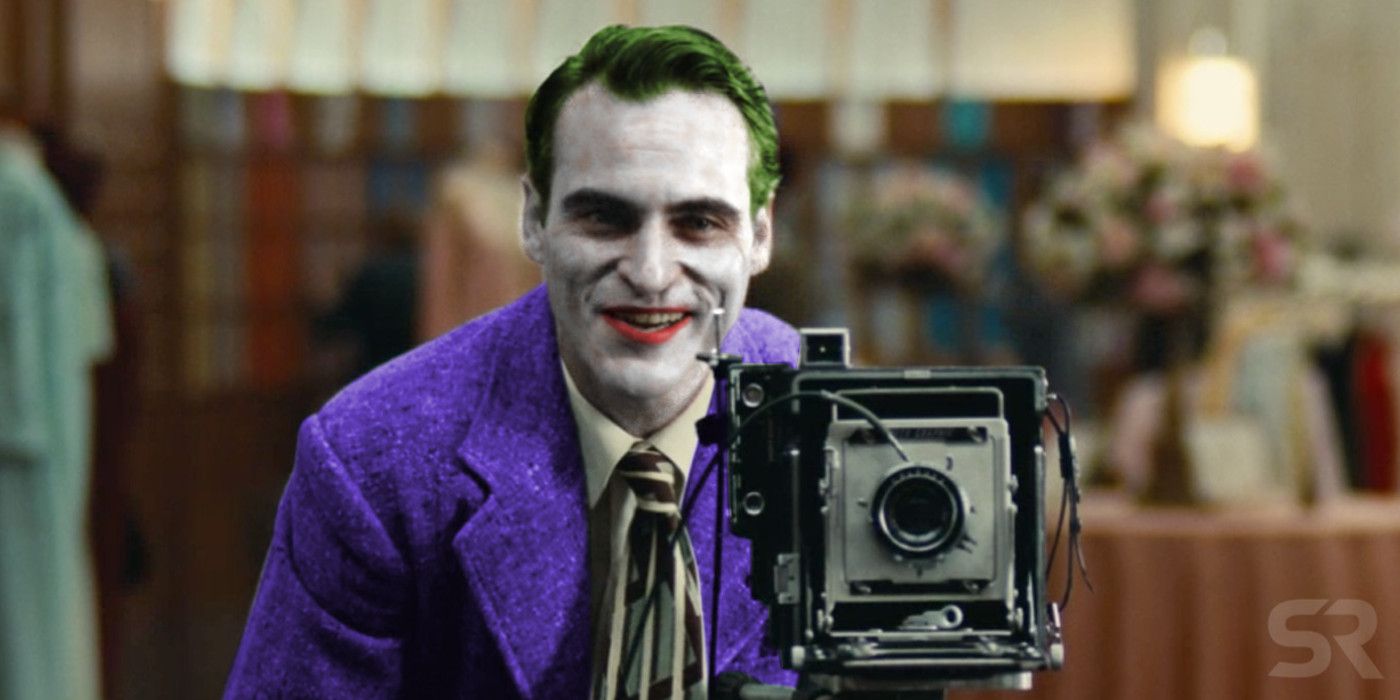 With superhero movies becoming so mainstream, Warner Bros. is looking to switch things up with Joker. Joaquin Phoenix may have flirted with the idea of playing Doctor Strange in the past, but he's now set to play the Clown Prince of Crime in an origin story. The movie is directed by The Hangover's Todd Phillips and is going to give audiences a completely different take on Batman's biggest foe. With cast members like Zazie Beetz and Robert De Niro (but no longer Alec Baldwin), it is shaping up quite well. It's also being made for a much smaller budget and is targeting an R-rating, with the current release date of October 4.
Related: Joker Origin Movie: Every Update You Need To Know
Wonder Woman 1984 – November 1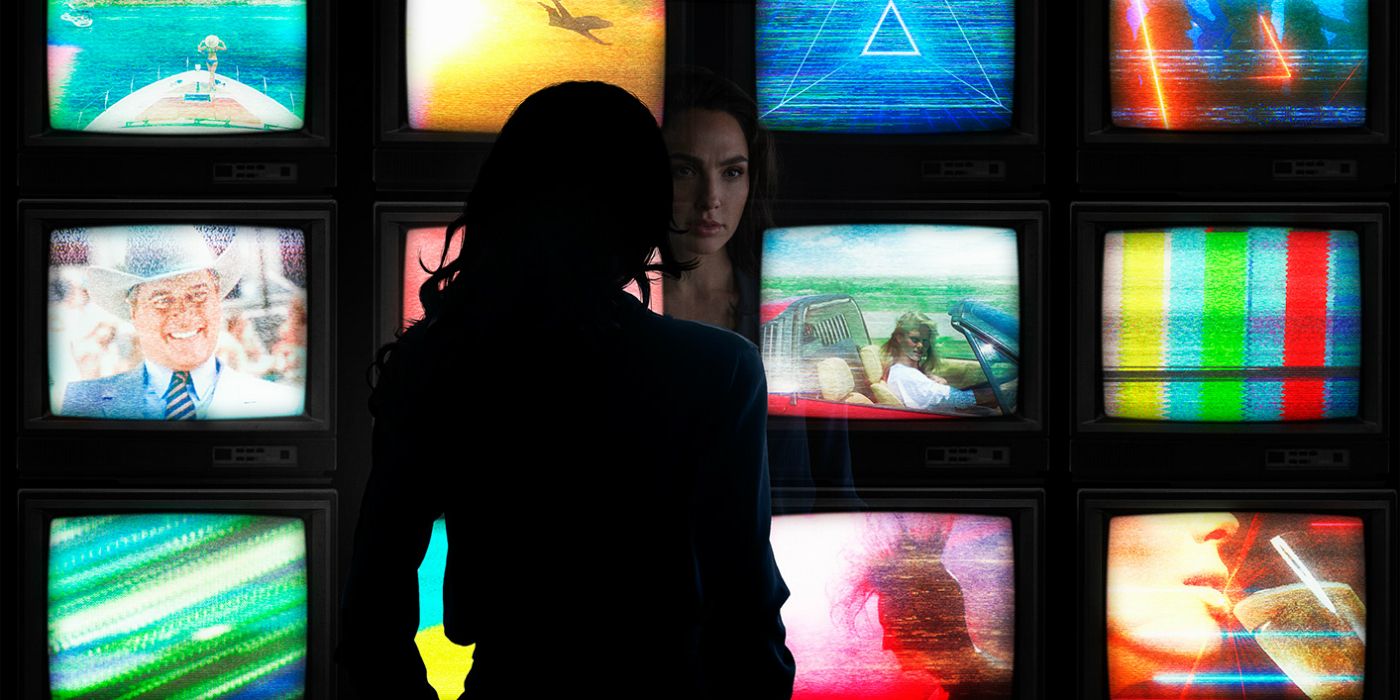 Warner Bros. closes out their DC 2019 slate with the return of Gal Gadot as Wonder Woman in Wonder Woman 1984. Director Patty Jenkins returns after shattering the glass ceiling with the first, calling the shots on a script she developed with Geoff Johns. The story will move Diana's story to the 1980s, with a mysterious return of Chris Pine as Steve Trevor. With Diana and Steve reunited, they'll face off against Cheetah (played by Kristen Wiig) and possibly whoever Pedro Pascal is revealed to be playing. Either way, Wonder Woman 1984's November 1 launch is already highly anticipated.
Related: Wonder Woman 1984: Every Update You Need To Know
Spawn – ???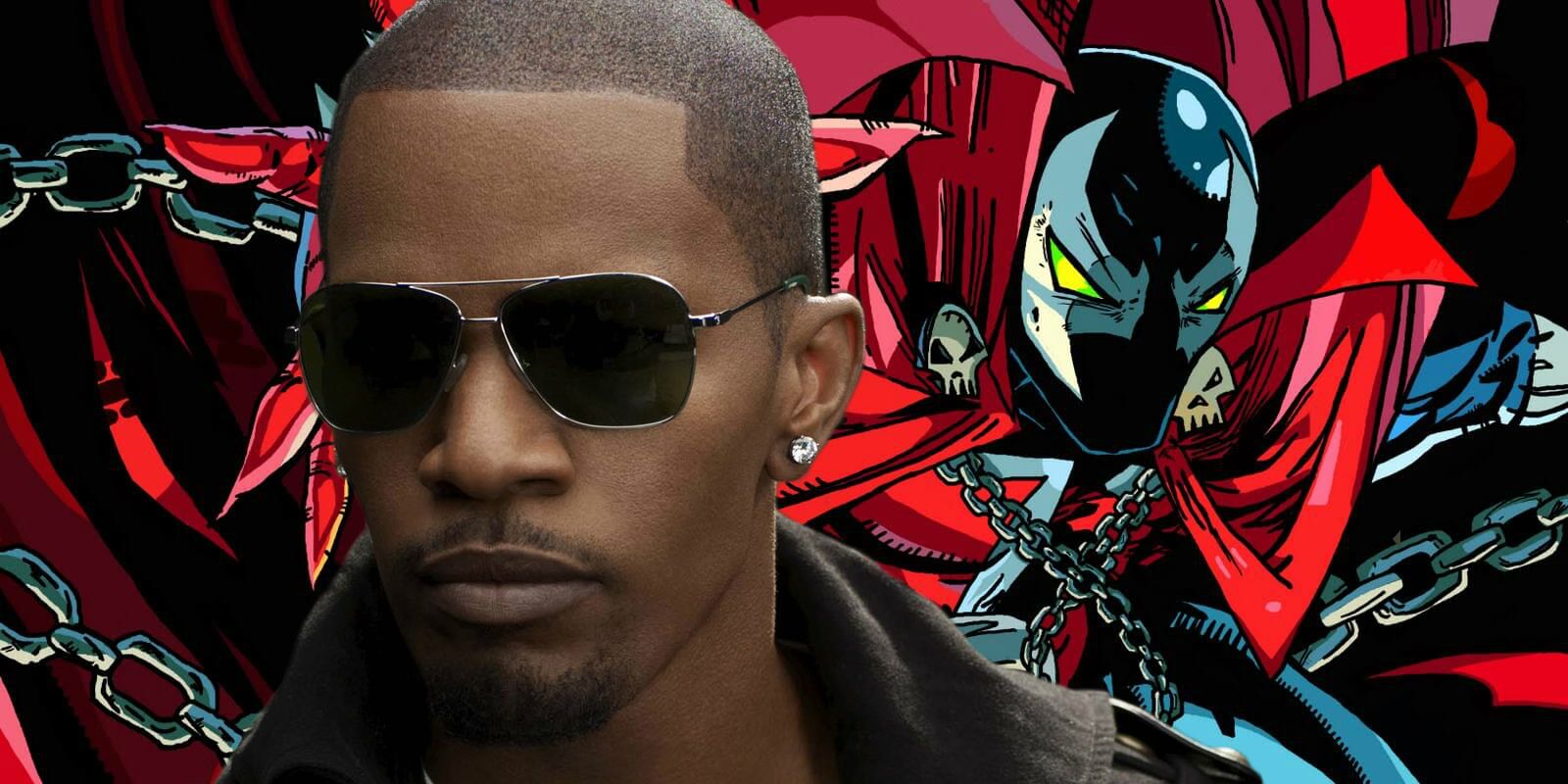 Even though we've run through all of the currently confirmed releases, Todd McFarlane's Spawn could very well be ready for a 2019 release too. He's brought Jamie Foxx onboard to play the titular character, but it will be Jeremy Renner as Twitch who is the focal point of the film. Blumhouse is backing the film – which is being written, directed, and produced by McFarlane – and is bringing their low-budget mentality to the anti-hero. If everything comes together smoothly, Spawn may very well be the eleventh superhero movie to hit theaters in 2019.