It's always nice to think that our favorite TV stars are having just as much fun playing their well-known characters as we have watching them. With countless icons who make us cheer and laugh (like any of the multiple versions of Britain's favorite Time Lord in Doctor Who) or tremble in fear and anger (such as Jeffrey Dean Morgan's chillingly brutal portrayal of Negan in The Walking Dead), we sometimes believe that there's no reasons why TV actors wouldn't enjoy their jobs.
However, with that said, they are still jobs, and not all jobs are pleasant. From harsh shooting schedules to snobby co-stars, there's a long list of reasons why an actor may like to forget their time on a show, no matter how famous their characters have become in the world.
Thankfully, though, not all shows are like this. While it's still a job, portraying a TV character can turn out to be the highlight of an actor's career, even defining them for the rest of their life (such as James Arness' Marshal Matt Dillon on Gunsmoke or Lucille Ball's Lucy Ricardo on I Love Lucy).
Some actors even act similar to how they are when the cameras are rolling (a great example is included in this list), proving that the old saying of not working a day in your life if you love your job actually rings true for some.
To further explore some examples on both sides of TV acting, here are the 5 Actors Who Regretted Being On Iconic TV Shows (And 15 Who Adored Them).
20

Adored: Matt Smith – Doctor Who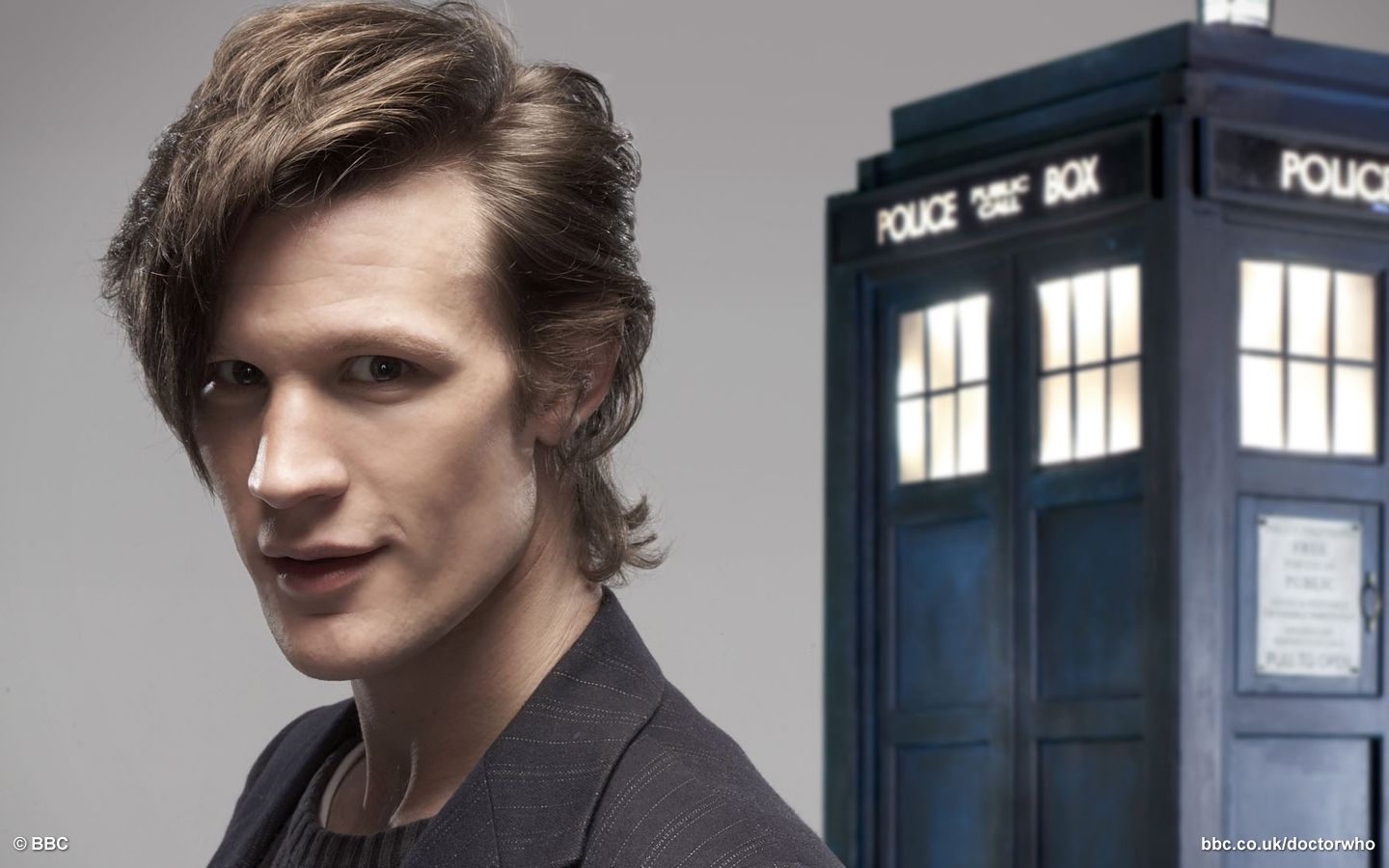 While every Whovian has their own favorite Doctor, actor Matt Smith's portrayal of the (technically) 11th in the series will remain one of the most acclaimed versions in the series' 55-year run (and beyond). Smith's youthful and energetic personality connected with many fans of the hit British sci-fi series, with his love of fezzes, bow ties, and fish fingers with custard remaining fresh in fans' minds years after his bittersweet departure. It's also apparently remained in Smith's mind since his exit from the show in 2013.
In an interview with New Musical Express, Smith revealed that although he initially was unsure of the role, he ended up loving "every minute" of the role.
Thankfully, his love of the character brought him back for a special appearance in the eighth series premiere.
19

Adored: Alyssa Milano – Charmed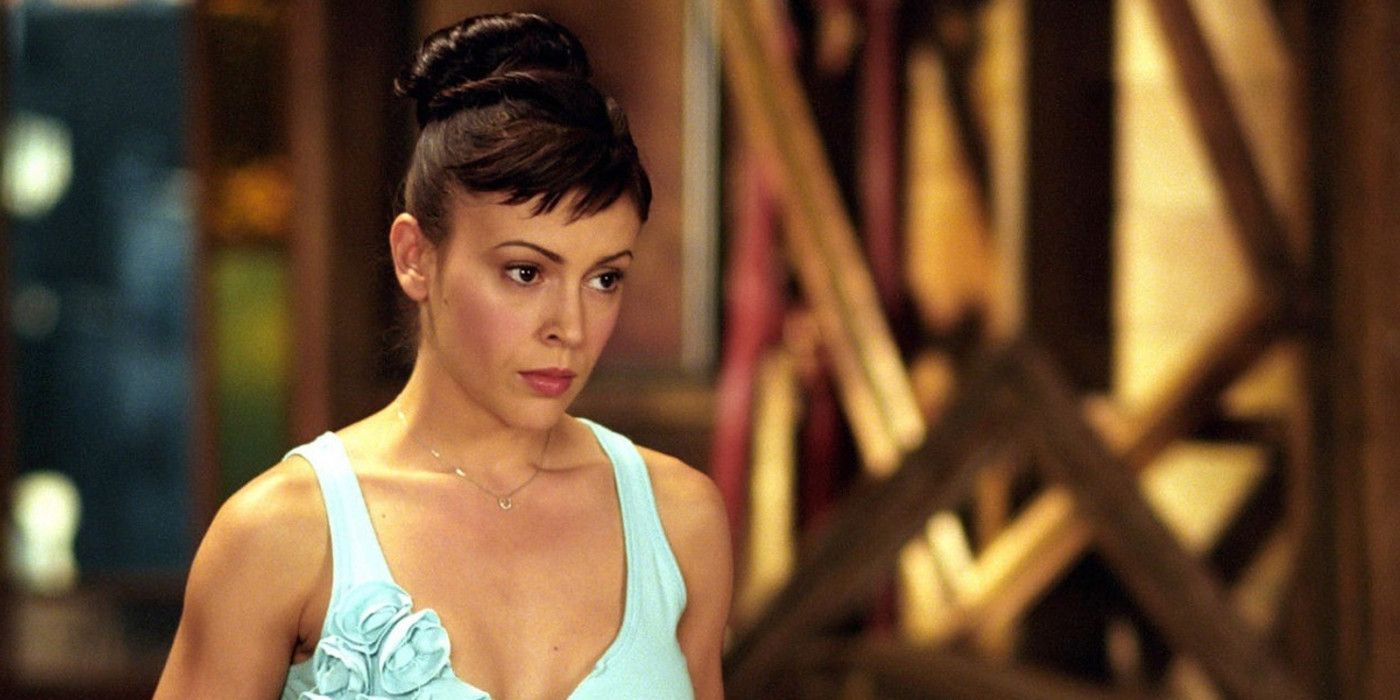 In the '60s, there was Bewitched. The late 2000s had Wizard of Waverly Place. However, those growing up around the beginning of the 21st century were treated to perhaps the best witch-centered show ever. Charmed followed three powerful witches trying to protect the world from evil while maintaining a normal life in San Francisco.
While all three sisters (and their half-sister) had their fans, Phoebe (played by actress Alyssa Milano) holds a special place in every fan's heart. Initially the most rebellious of the trio, the funny future-gazer's character evolved over time, and, despite the reported feud with fellow actress Shannen Doherty (Prue), Milano told Andy Cohen on Watch What Happens Live that her time as Phoebe was "the best job I've ever had in my life." Unfortunately, she probably won't be showing up in the upcoming reboot.
18

Regretted: Blake Lively – Gossip Girl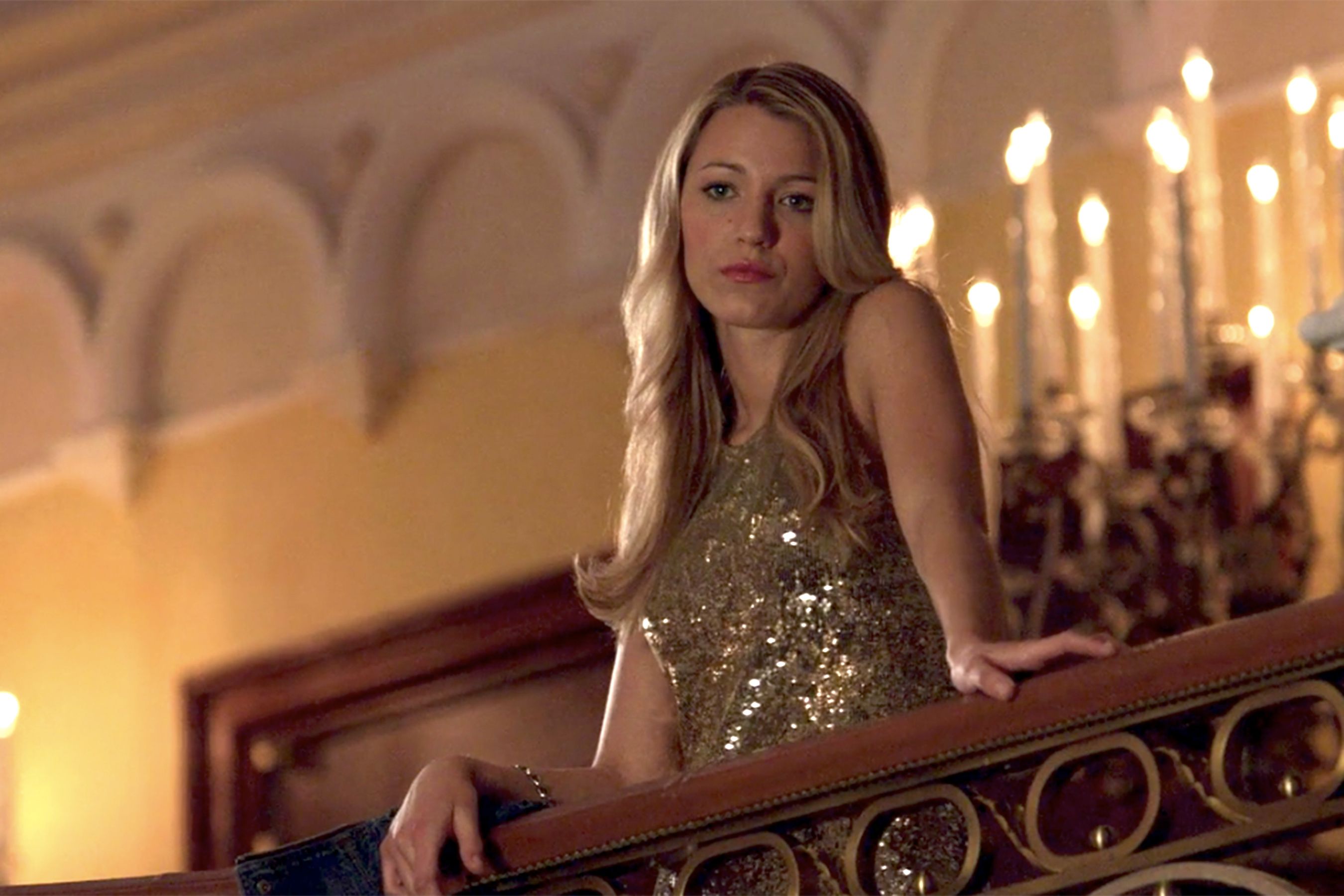 No matter how convincing an actor's performance is, we should remember that they are not all like their onscreen characters. A great example is Blake Lively, who is widely known for her time as "It Girl" Serena van der Woodsen on Gossip Girl. As many fans will remember, Serena's mysterious past and risky relationships helped define Lively's award-winning character. However, according to an Allure interview, Lively herself leads a less crazier lifestyle, staying away from clubs and drinking.
Because of this, it's understandable that the role proved "personally compromising" for her.
"I would not be proud to be the person who gave someone the [substance] that made them overdose and then shot someone and slept with someone else's boyfriend," she said. Despite this, when asked by E! News about a possible reunion, she said she would probably enjoy it.
17

Adored: Aaron Paul – Breaking Bad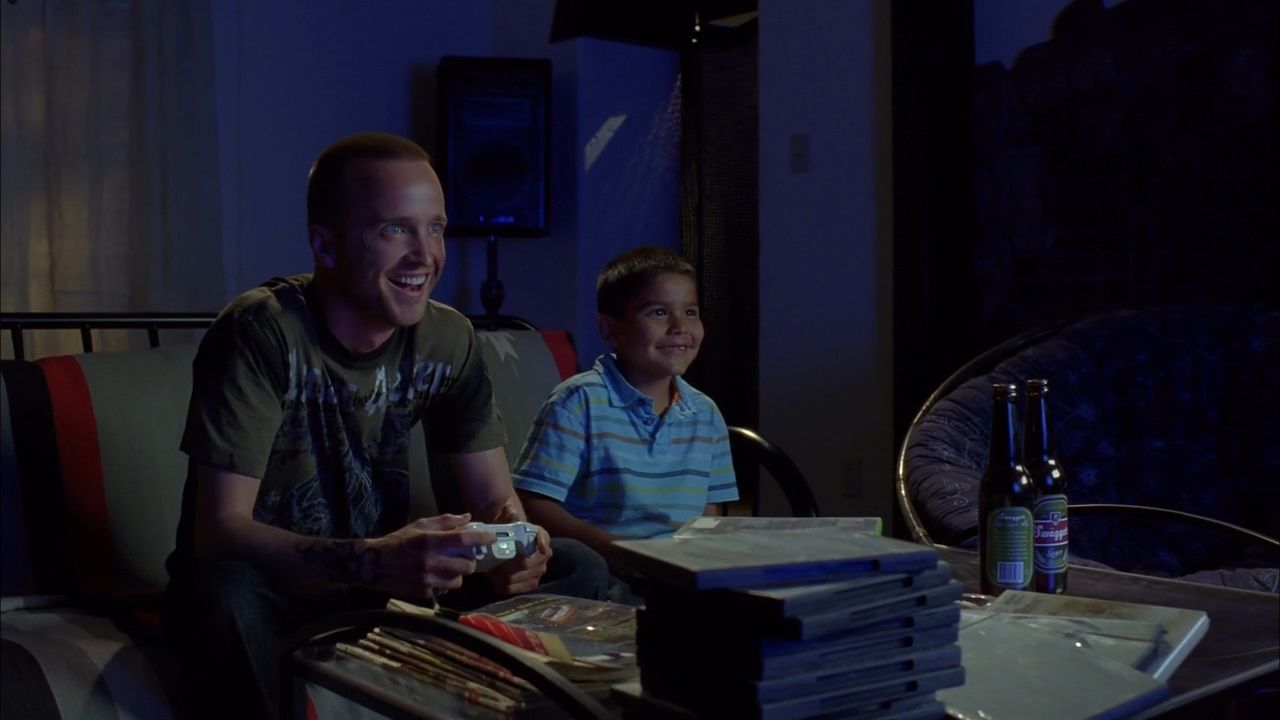 It's one thing for an actor to admit loving the show they worked on. It's another thing entirely for them to say the entire cast and crew loved working on it. This is what actor Aaron Paul, who won three Emmys for his role of meth-making drug dealer Jesse Pinkman, said about the Breaking Bad team.
"Everyone involved, from top to bottom, we were all running to work," he told The Guardian. "We couldn't wait to get there, (because) we were all very proud to be a part of it. It was so good." While he has yet to reappear as Jesse on the series' popular prequel/spin-off Better Call Saul, Paul has said he would be a part of it if asked.
16

Adored: Jon Hamm – Mad Men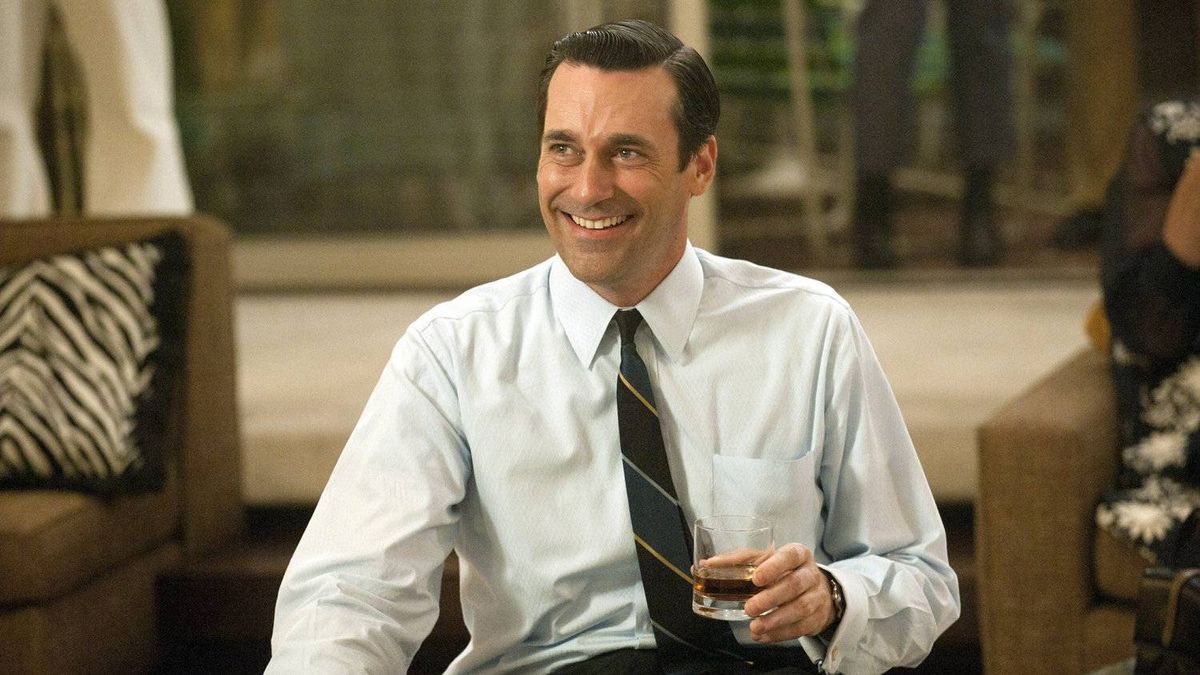 Another AMC series considered to be one of the best things ever put to TV, Mad Men centered on the work and personal life of womanizing, chain-smoking advertising director Don Draper (brought to life expertly by actor Jon Hamm) in '60s New York. Hamm, who won two Golden Globes for playing the character, told attendees of a New Yorker Festival Q&A session that viewers were right to get invested in the series, as "there was nothing like our show."
While he admitted navigating Mad Men's success was difficult, Hamm said he considers himself fortunate to have been able to play Draper.
"To have that kind of omnibus experience is once in a lifetime, if you're lucky," he said.
15

Regretted: David Harewood – Supergirl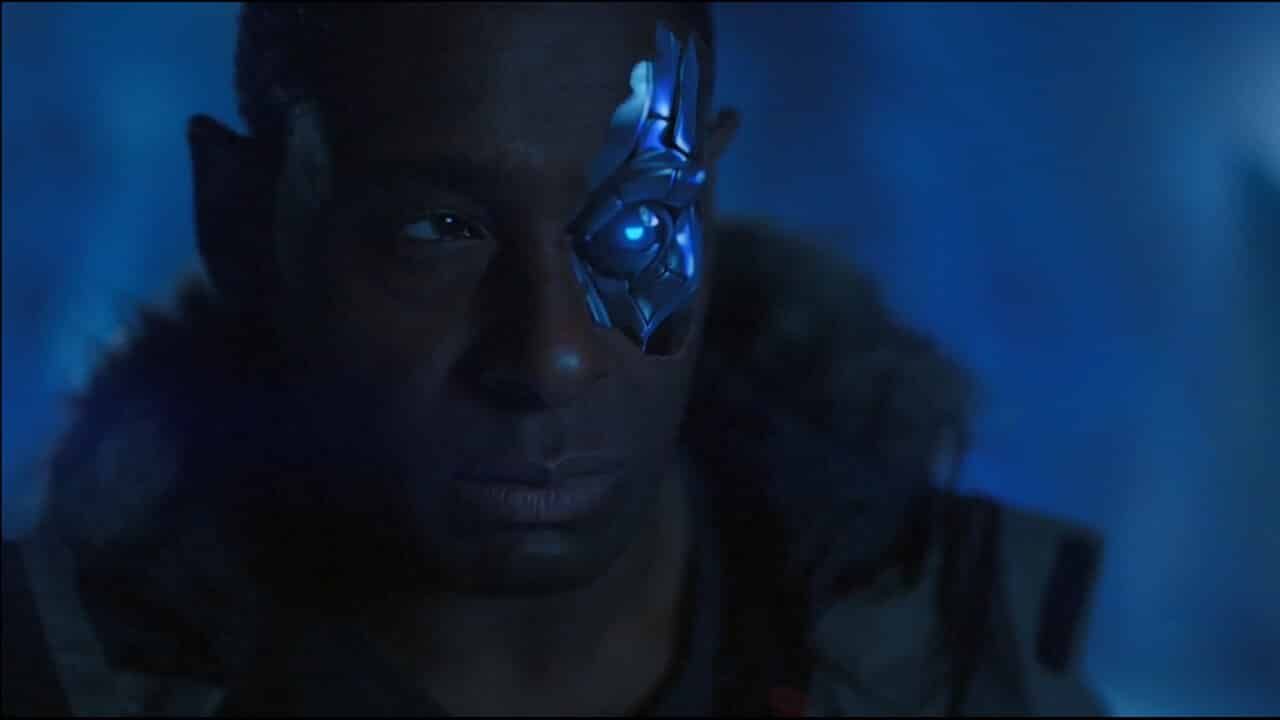 Okay, this entry deserves a bit of explanation, as actor David Harewood hasn't actually left Supergirl. For the past three seasons of the CW series, Harewood has played stern-yet-good-guy alien J'onn J'onzz AKA Martian Manhunter AKA the form of Hank Henshaw. However, he also portrayed another character (albeit a recurring one): the real Henshaw, who becomes Cyborg Superman in season 2.
As cool as it sounds, though, this is the role Harewood has found problems with playing (as far as we know, he's happy playing J'onzz). Speaking at Supanova, Harewood revealed while he was initially ecstatic to portray the popular villain, he soon found the job to be "boring." He also discussed how his portrayal didn't connect much to the comics iteration. Hopefully for Harewood's sake, the character won't reappear in season 4, and he can focus his attention solely on J'onzz.
14

Adored: Kerry Washington – Scandal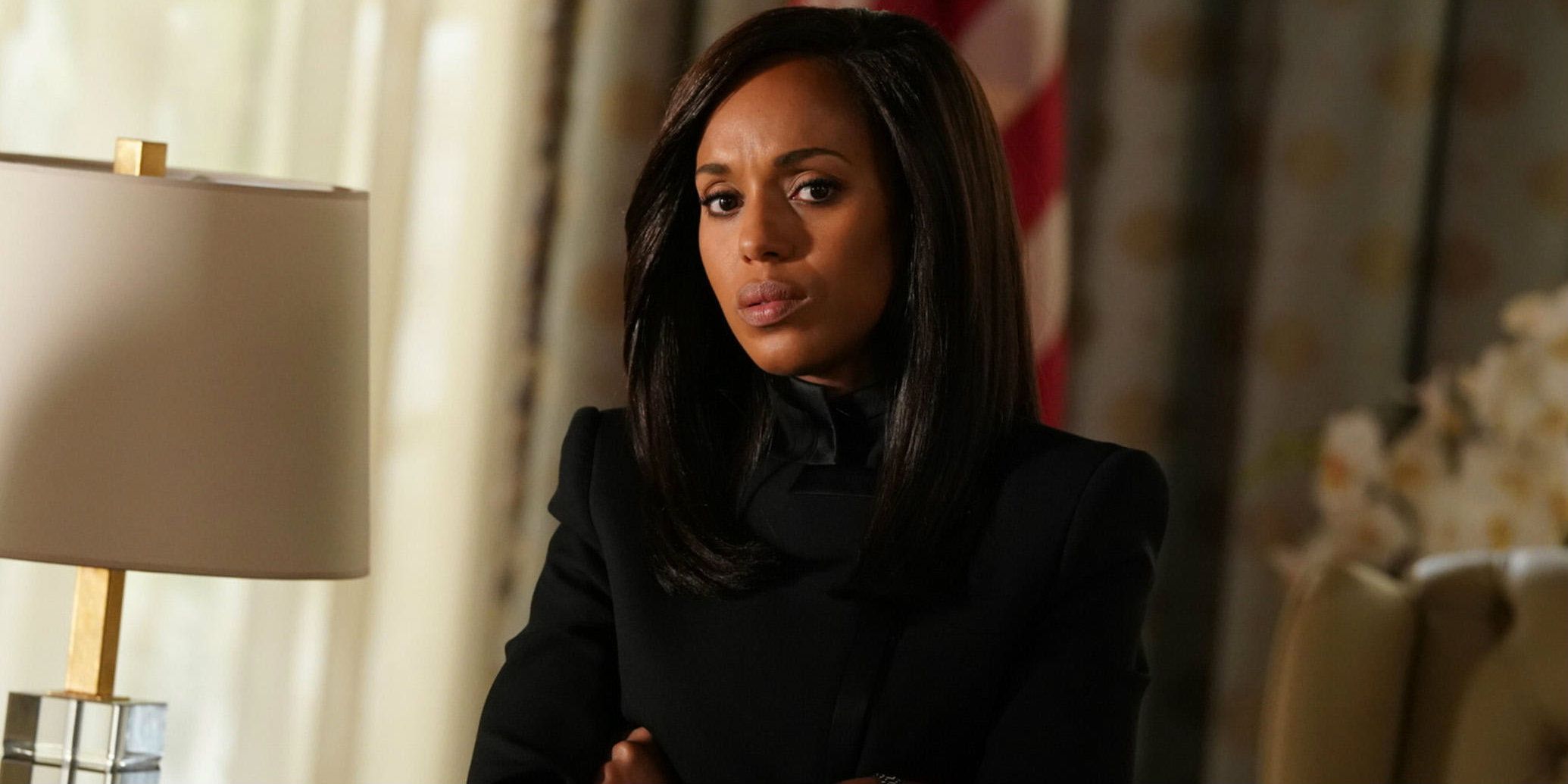 Despite only ending a few months ago, the hit ABC political drama is still in many fans' minds. For six years and seven seasons, we watched actress Kerry Washington's Olivia Pope, a Washington, D.C., crisis manager (who was partly based on former George H.W. Bush press aide Judy Smith), work to "fix" several government scandals, resulting in a high-stakes political thriller for the ages. And nobody is more grateful for it than Washington herself.
Speaking with Essence, she revealed playing the character gave her "this sense that anything's possible, that there's always a way through."
While Pope may have lived a disreputable life, at least she did good in helping "fix" Washington's confidence in herself.
13

Adored: John Schneider – The Dukes of Hazzard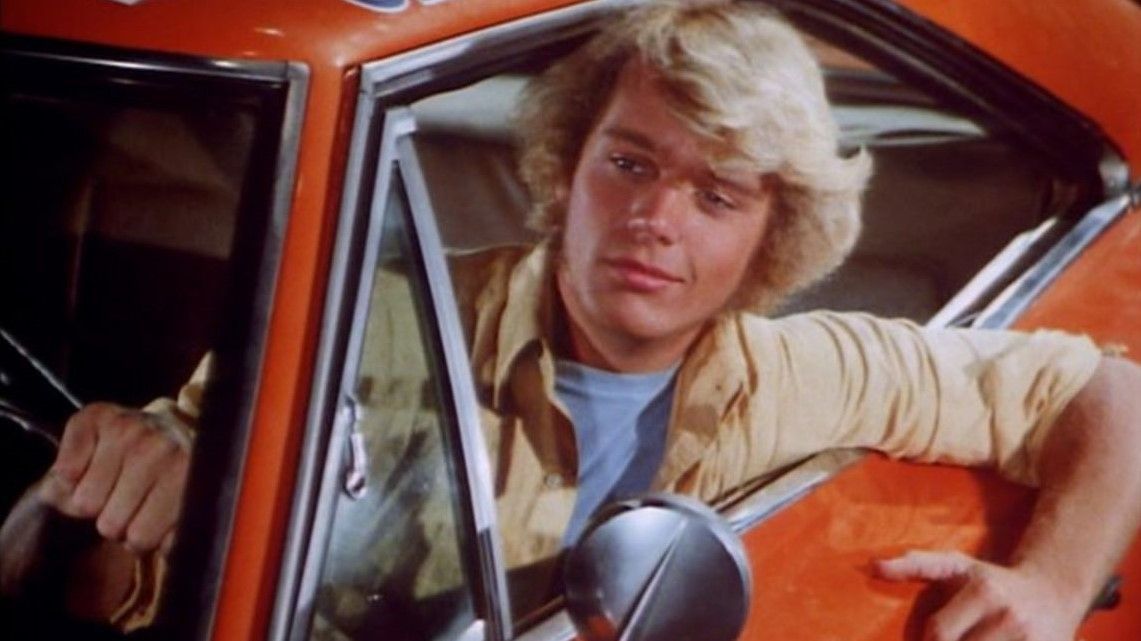 Even though he's played Superman's adopted father Jonathan Kent on Smallville and family patriarch James Cryer on The Haves and the Have Nots, to a lot of people, John Schneider will always be Hazzard County "good ol' boy" Bo Duke. Whether he was behind the wheel of the General Lee racecar or having a beer at Hazzard's favorite establishment, The Boar's Nest, Schneider's blonde-headed "Duke boy" was a TV icon in the '80s (along with Tom Wopat's dark-headed Luke Duke).
Schneider certainly has fond memories of the show, even if it gets "kind of annoying" when people consider him and Wopat to be just like their onscreen counterparts, according to a NOLA.com interview.
"It was an awful lot of fun to do, and of course it's become iconic," he said.
12

Adored: Nathan Fillion – Firefly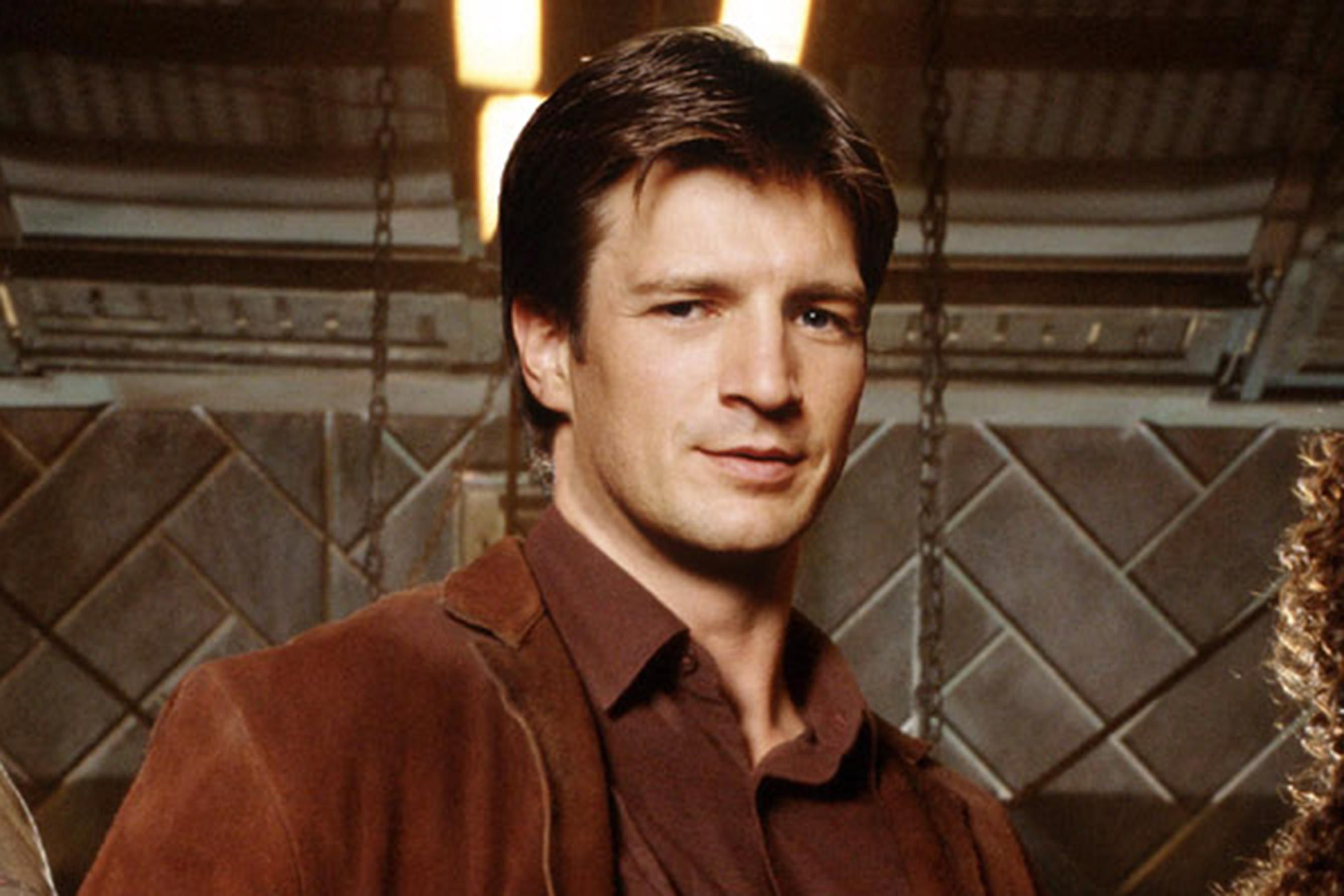 Though only lasting one season, director Joss Whedon's space adventure series Firefly remains one of the most admired shows ever thanks to its dedicated fanbase. At the helm of the show's spaceship, Serenity, was Nathan Fillion's Captain Malcolm Reynolds. Noted for his fighting skills and fierce loyalty, Reynolds was a fan-favorite character on an already-great show. Fillion must feel the same way as, during a Firefly reunion panel at Long Beach Comic Con, he said he and the cast had "what I would call my dream job."
"We were all in it together and we were all pulling for the same thing, to make a great show," he said. "And I loved every minute of it."
Thankfully, fans can see more of Captain Reynolds in the 2005 follow-up film Serenity, and read more of his adventures in the upcoming canonical novels.
11

Regretted: Mandy Patinkin – Criminal Minds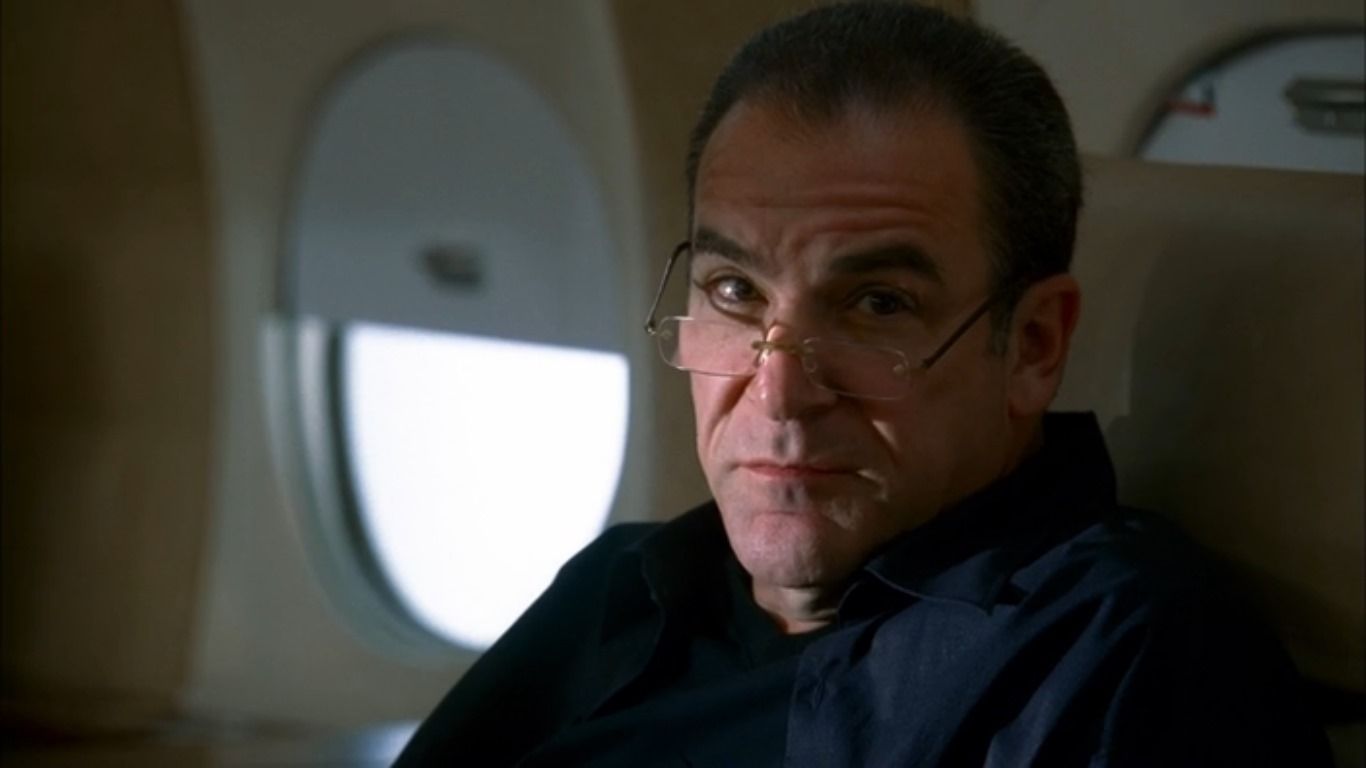 With a show lasting 14 seasons and counting, it's understandable that some cast members won't stay on for Criminal Minds' entire run. However, actor Mandy Patinkin only stayed as a lead actor until the show was barely beginning its third season. Known for playing Senior Supervisory Special Agent Jason Gideon, Patinkin's unexpected departure in 2007 was ironic, since his character left the FBI at the same point in the series.
Speaking with New York Magazine, Patinkin described his decision to join the show as his "biggest public mistake. "It was very destructive to my soul and my personality," he said. Unfortunately, even if Patinkin ever changes his mind about staying off the show, his character was cut off-screen in the season 10 episode "Nelson's Sparrow."
10

Adored: Christopher Eccleston – Doctor Who
While actor Matt Smith portrayed The Doctor for three series, Christopher Eccleston (the first actor to play the character in the series' revival) only used the TARDIS for 13 episodes. When Doctor Who returned in 2005 after 16 years off the air (though, a movie was released to bridge the gaps in 1996), Eccleston's Ninth Doctor was tasked with reinvigorating the franchise while also introducing it to a newer audience – and, truthfully, he did a good job of it. Unfortunately, because of disagreements between Eccleston and the show's creators over creative control, he left the series the same year he came on it, paving the way for David Tennant's Tenth Doctor.
However, in a Drive interview, Eccleston revealed his regrets with leaving the "beautiful character" so soon.
Maybe Jodie Whittaker would be willing to give him a ride on the TARDIS back to 2005?
9

Adored: Stockard Channing – The West Wing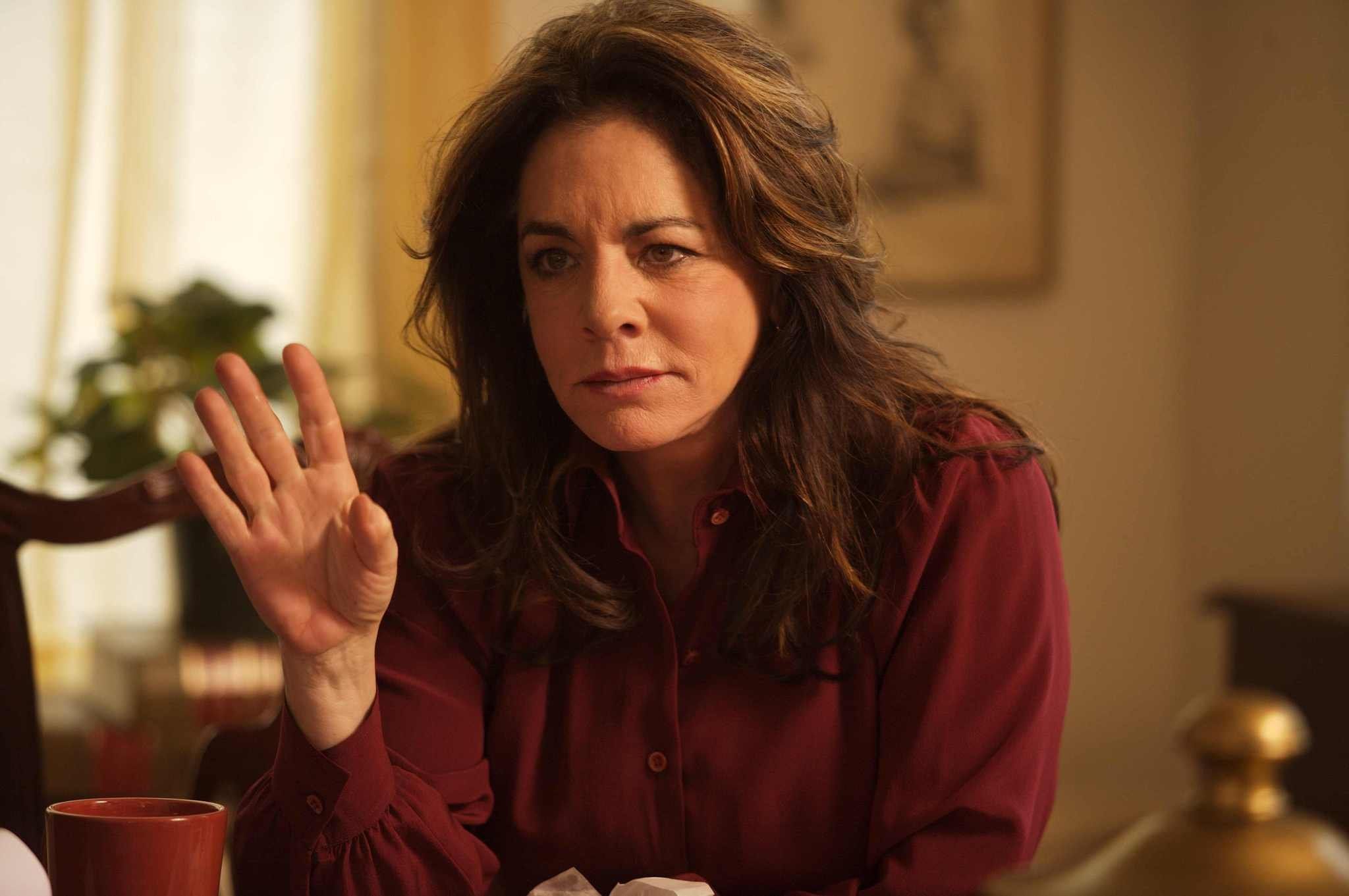 Honestly, who wouldn't miss playing the First Lady? While not featured in as many episodes as her onscreen husband (played by Martin Sheen), Stockard Channing's portrayal of Dr. Abbey Bartlet was nevertheless praised by critics (even earning a Primetime Emmy).
Abbey was always around to support President Josiah Bartlet (especially when helping keep his multiple sclerosis a secret), which is probably one of the reasons why Channing loved the character so much. "I thought she was pretty fabulous," Channing told USA Today when asked if she was similar to Abbey. "I would love to be as much like her as possible, but I have no idea." Woah, looks like former First Lady Michelle Obama's got some competition.
8

Adored: Mads Mikkelsen – Hannibal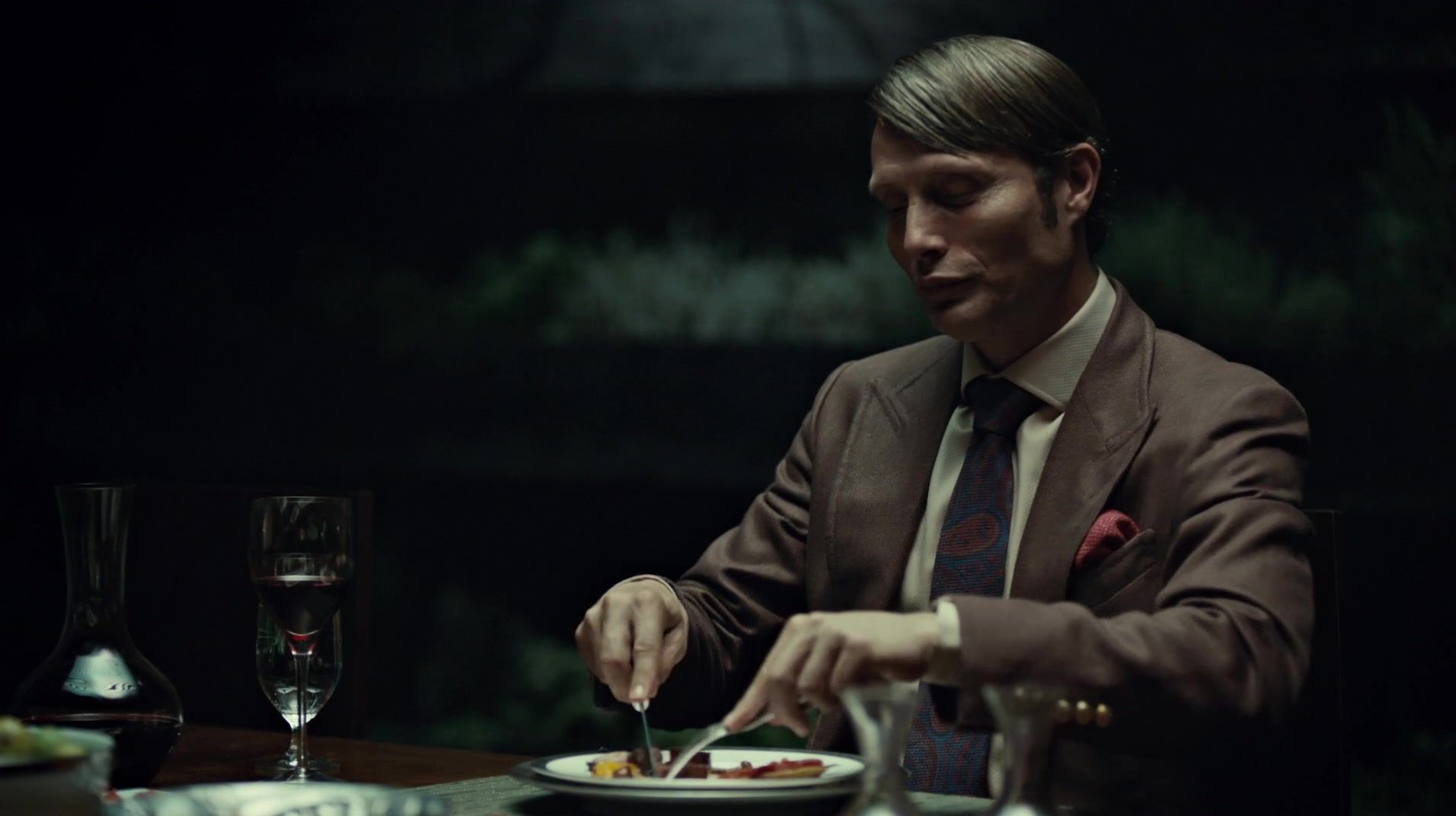 While many fans will argue that actor Anthony Hopkins gave us the defining performance of the cannibalistic Dr. Hannibal Lecter, the short-lived NBC series Hannibal gave a strong argument for Mads Mikkelsen. For three seasons, fans of Thomas Harris' novels were treated to a surprisingly well-done crime drama centering on FBI criminal profiler Will Graham's (Hugh Dancy) twisted relationship with Lecter. While the entire cast was praised, Mikkelsen stood out for his chilling portrayal of Lecter as a calm, proper homicidal maniac ready to strike at any moment.
Mikkelsen described his time on Hannibal to IGN as "three wonderful seasons with a show that was so radical and so interesting."
A revival (possibly adapting The Silence of the Lambs) is being discussed, but Mikkelsen said he's content with whatever happens. Though, another course of Hannibal does sound delicious.
7

Adored: Steve Buscemi – Boardwalk Empire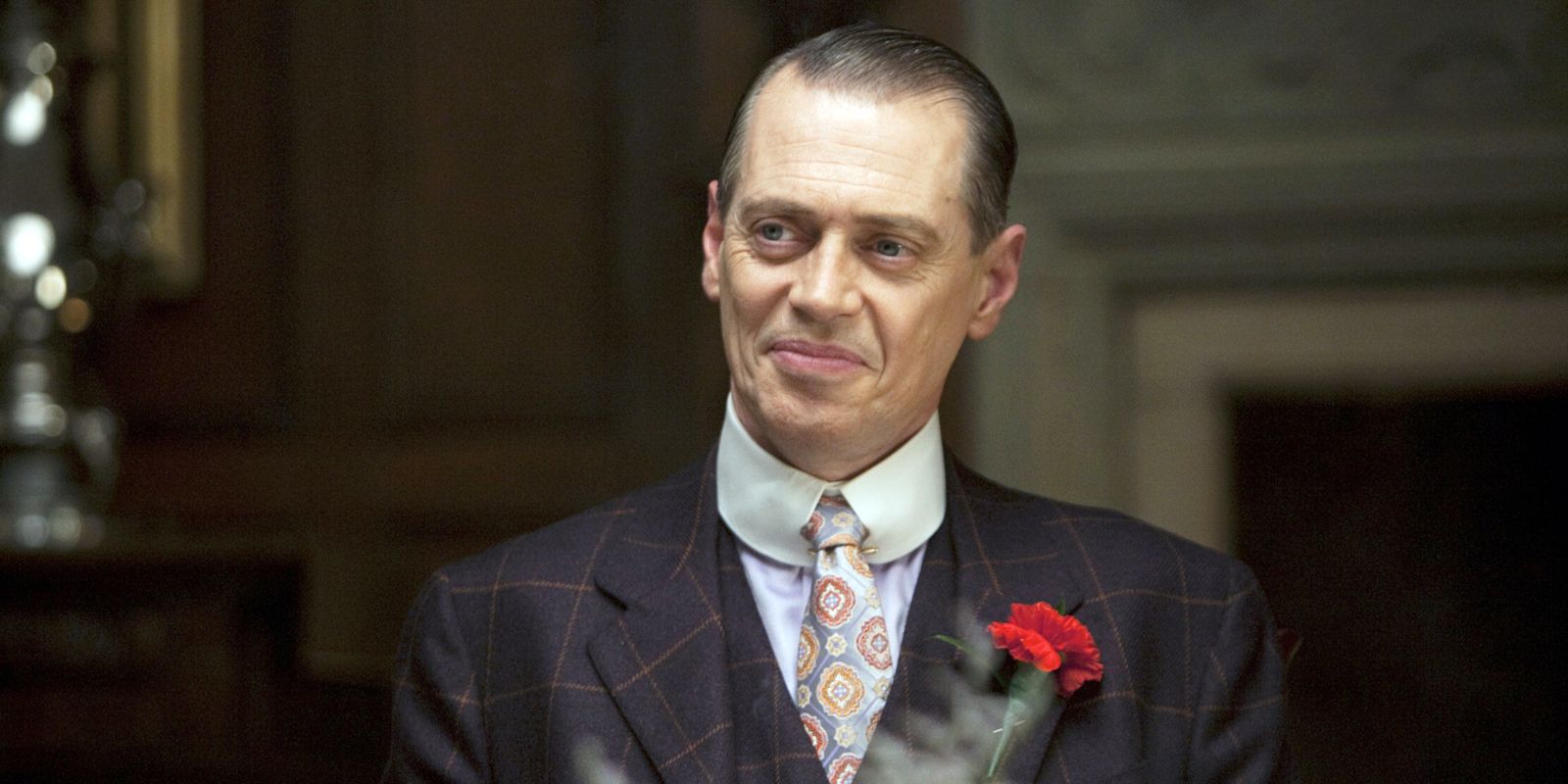 After The Sopranos ended in 2007, HBO needed a new show to fill the gigantic voice left behind by the hit crime drama. While it didn't receive quite as much acclaim (though, that's no easy task), Boardwalk Empire still racked up lots of awards critical praise, thanks in no small part to creator Terence Winter (Sopranos executive producer), executive producer Martin Scorsese (who also directed the pilot), and, of course, actor Steve Buscemi.
Stealing the show as corrupt Atlantic Country treasurer Nucky Thompson, it's unsurprising Buscemi won a Golden Globe for his performance. However, it seems that fans aren't the only ones that miss the character, as evidenced by Buscemi's interview with CBS News. "That was just simply one of the greatest jobs I ever had the pleasure of doing," he said.
6

Regretted: Evangeline Lilly – Lost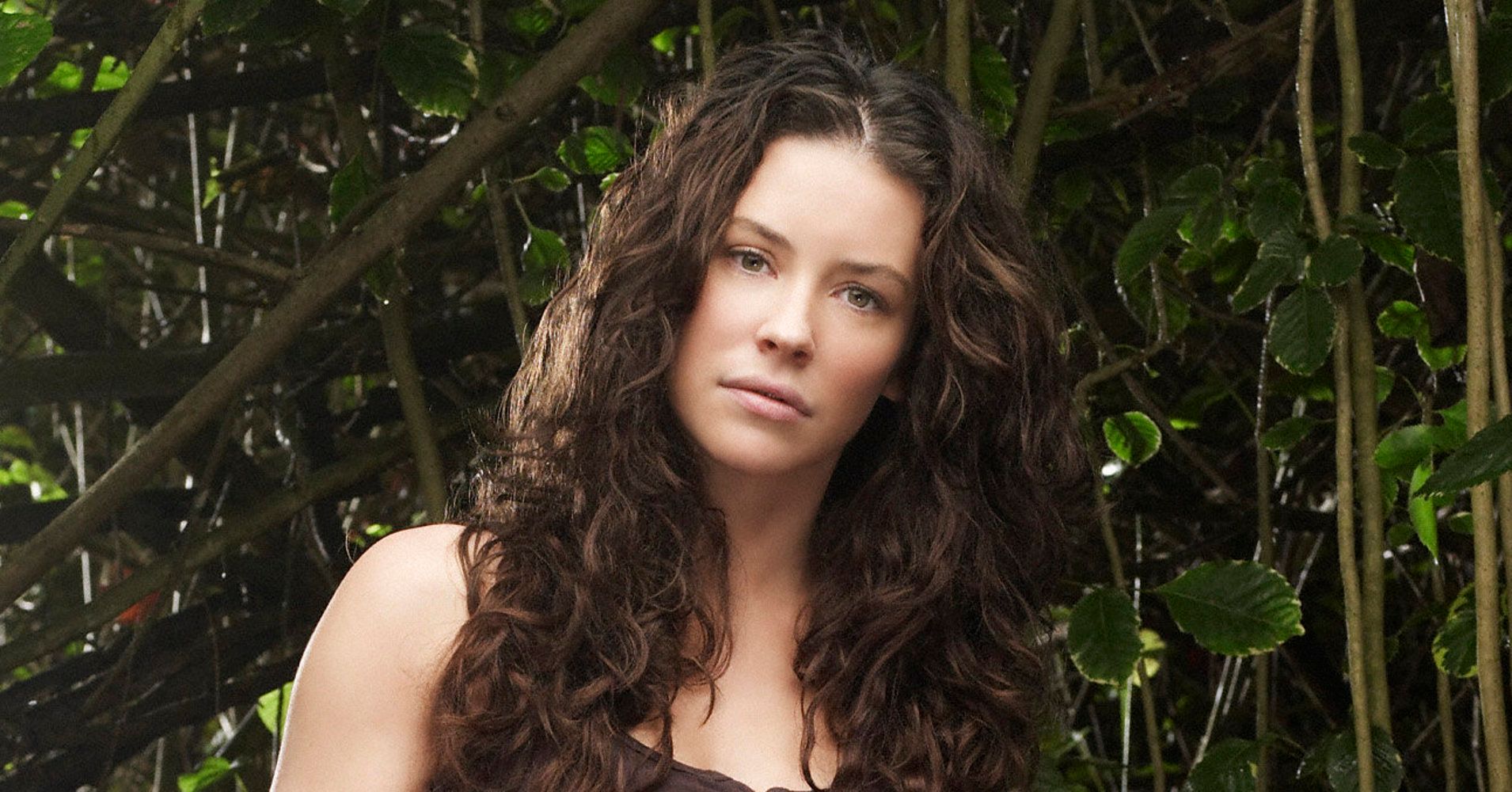 Earlier this year, actress Evangeline Lilly added herself to the ever-growing list of female superheroes that have successfully made it to the big screen, portraying Ant-Man's no-nonsense partner The Wasp. Like The Wasp or any other superhero, Lilly has encountered issues in her life where the only way out was to stand up and fight.
Unfortunately, some of these instances occurred on the set of fan-favorite drama Lost.
Lilly (who played fugitive Kate Austen) recalled the events on an episode of the podcast The Lost Boys, in which she acted in a partially-nude scene from season 3 where she felt she "had no choice in the matter." She said the scene left her in tears, and, after going through a similar ordeal the following season, she refused to do any more nude scenes.
5

Adored: Ian McShane – Deadwood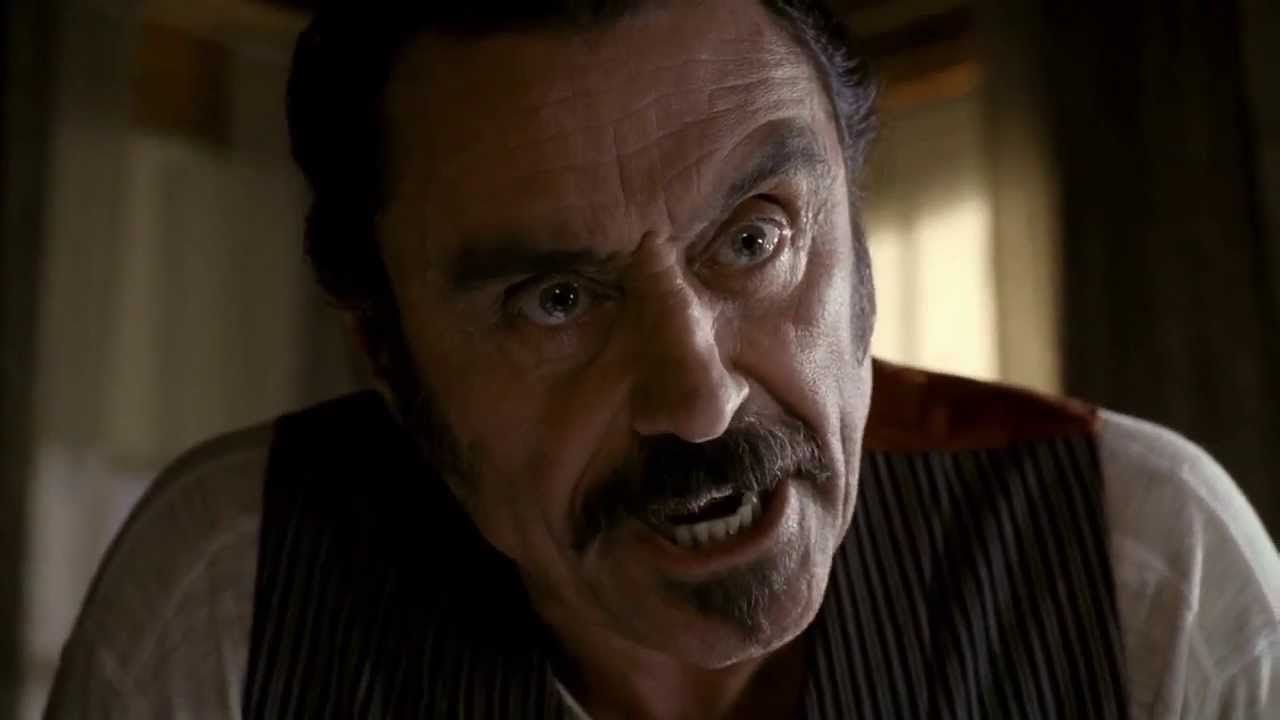 While not everyone knows of actor Ian McShane's recent acclaimed role on American Gods, any fan of his would be remiss not to watch his Golden Globe-winning lead spot on HBO's unforgettable Western series Deadwood. While only 36 episodes long, this series packed plenty of punches (and a lot of swear words) in its tale of the famous South Dakota city.
Of course, when detailing the Old West, there has to be a memorable saloon, and The Gem Saloon, run by McShane's Al Swearengen, was just that. Though a dangerous and untrustworthy character, McShane loved the role, telling Entertainment.ie that his time on the show was perhaps "the most satisfying creatively over a period of three years I've ever had over a professional career." A Deadwood movie starts production this month and will hopefully give us more of McShane's foul-mouthed character.
4

Adored: S. Epatha Merkerson – Law & Order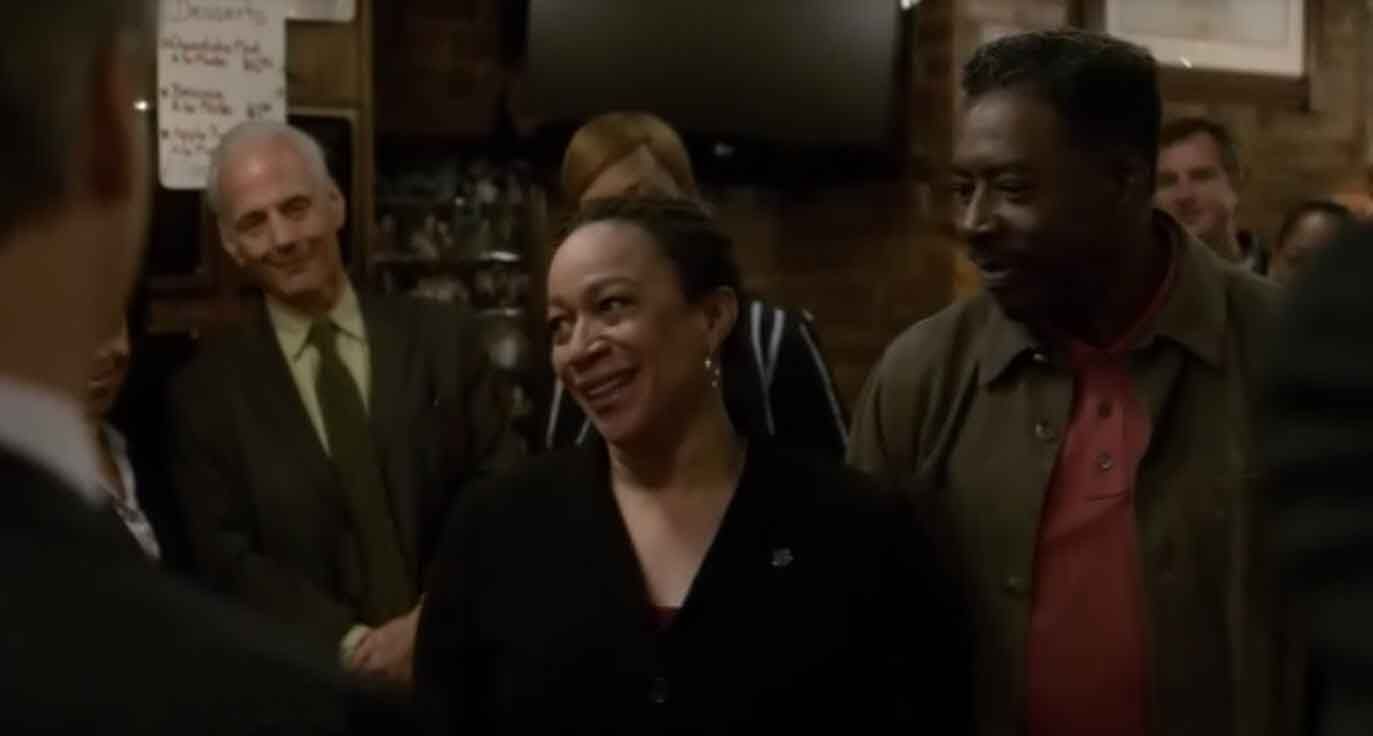 Despite ending after 20 years in 2010, Law & Order will not be forgotten, having kicked off an entire franchise (and, arguably, creator Dick Wolf's popularity). As stated earlier, staying with a long-running franchise is not easy.
However, while none of the main actors stayed throughout the entire run, S. Epatha Merkerson (Lieutenant Anita Van Buren) stayed longer than anyone, from the fourth season to the finale.
When speaking with EW after her contract ended, Merkerson called the role "an extraordinary gig" and her character's ending for the show "a graceful way to go" (in which a cancer-stricken Van Buren is seemingly getting better and revealed to be engaged). While she can now be seen in the Chicago series, many fans will always remember her as one of their original favorite characters in Wolf's universe.
3

Adored: Patrick Stewart – Star Trek: The Next Generation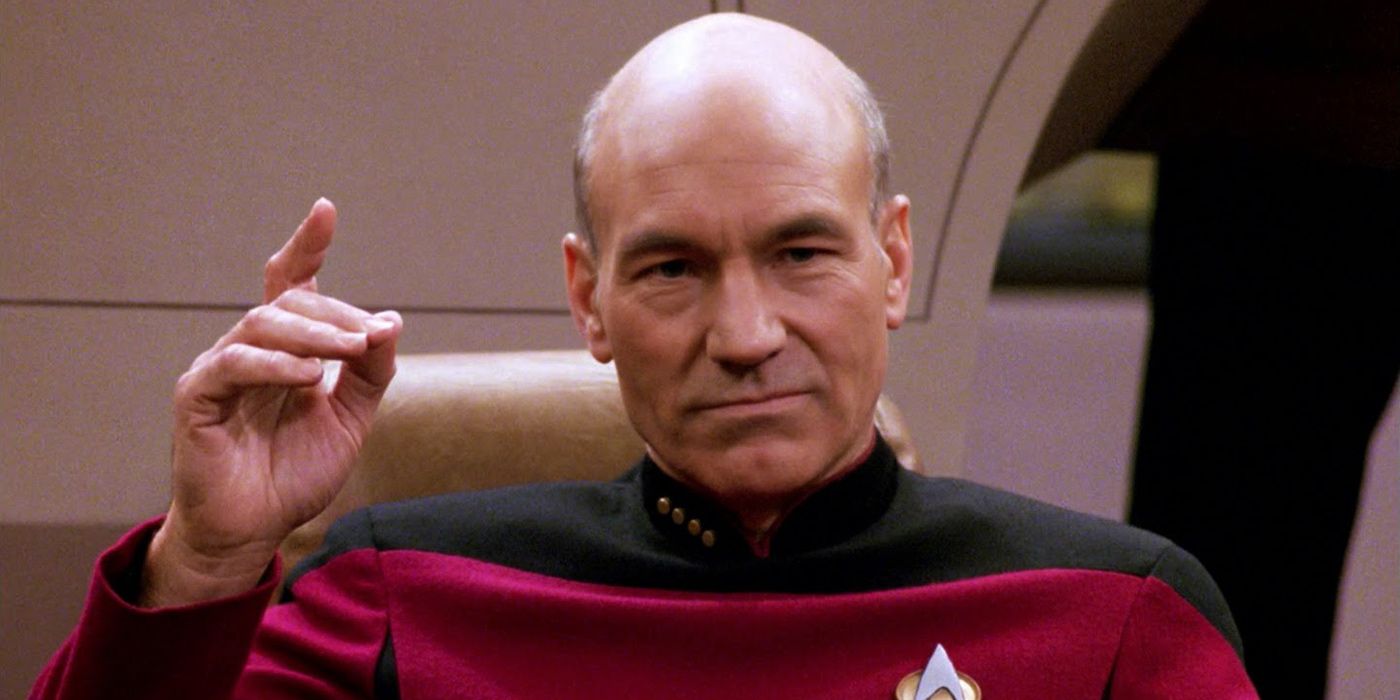 There aren't many who don't know that actor Sir Patrick Stewart was in Star Trek: The Next Generation. Even if they're not Trekkies, Stewart's Captain Jean-Luc Picard has become iconic in the world of TV. In fact, according to Stewart himself, he and Picard have a lot in common.
"If you want to know who Patrick Stewart is, watch Star Trek: (The) Next Generation," he told AARP. "I lived and breathed that man to the extent that there came a point by the second or third season – and we did seven seasons – when I didn't know where the captain started and Patrick Stewart left off." With that amount of connection to the role, it's no wonder Stewart has announced he will be returning to play Picard in a new CBS All Access series.
2

Regretted: Mischa Barton – The O.C.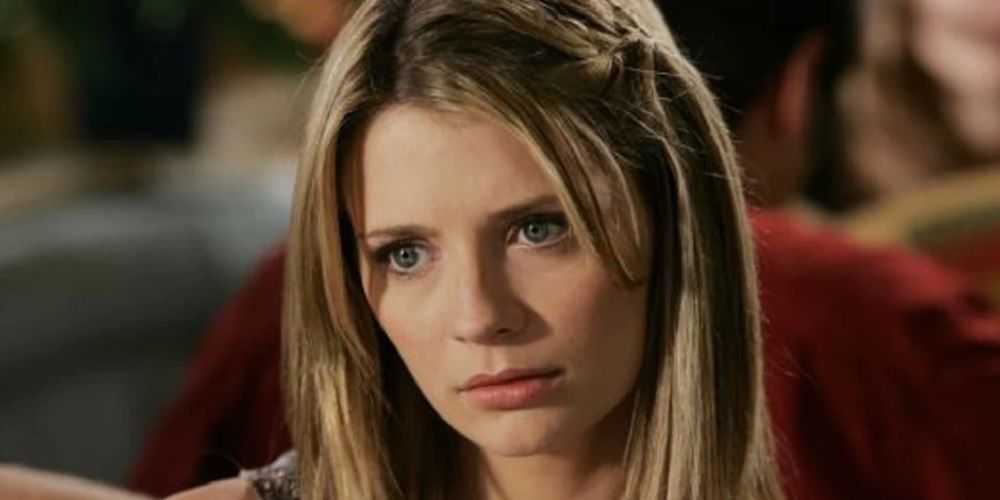 Fox's award-winning teen drama The O.C. detailed several troubled-but-likeable characters living in Orange County, California, from socially awkward Seth Cohen to the embezzling Jimmy Cooper. Actress Mischa Barton played Marissa Cooper, a teen battling with drugs and alcohol that gets taken down in a car accident at the end of season 3. While many actors would be upset with their character meeting such a violent demise, Barton doesn't seem to upset.
In fact, when being interviewed by Metro, Barton claimed she would "probably not" take the role if she could go back in time.
"It's something I came so close to not doing," she said. "I had a really great thing with film." We guess we'll chalk her off of any potential reunion.
1

Adored: Fred Rogers – Mister Rogers' Neighborhood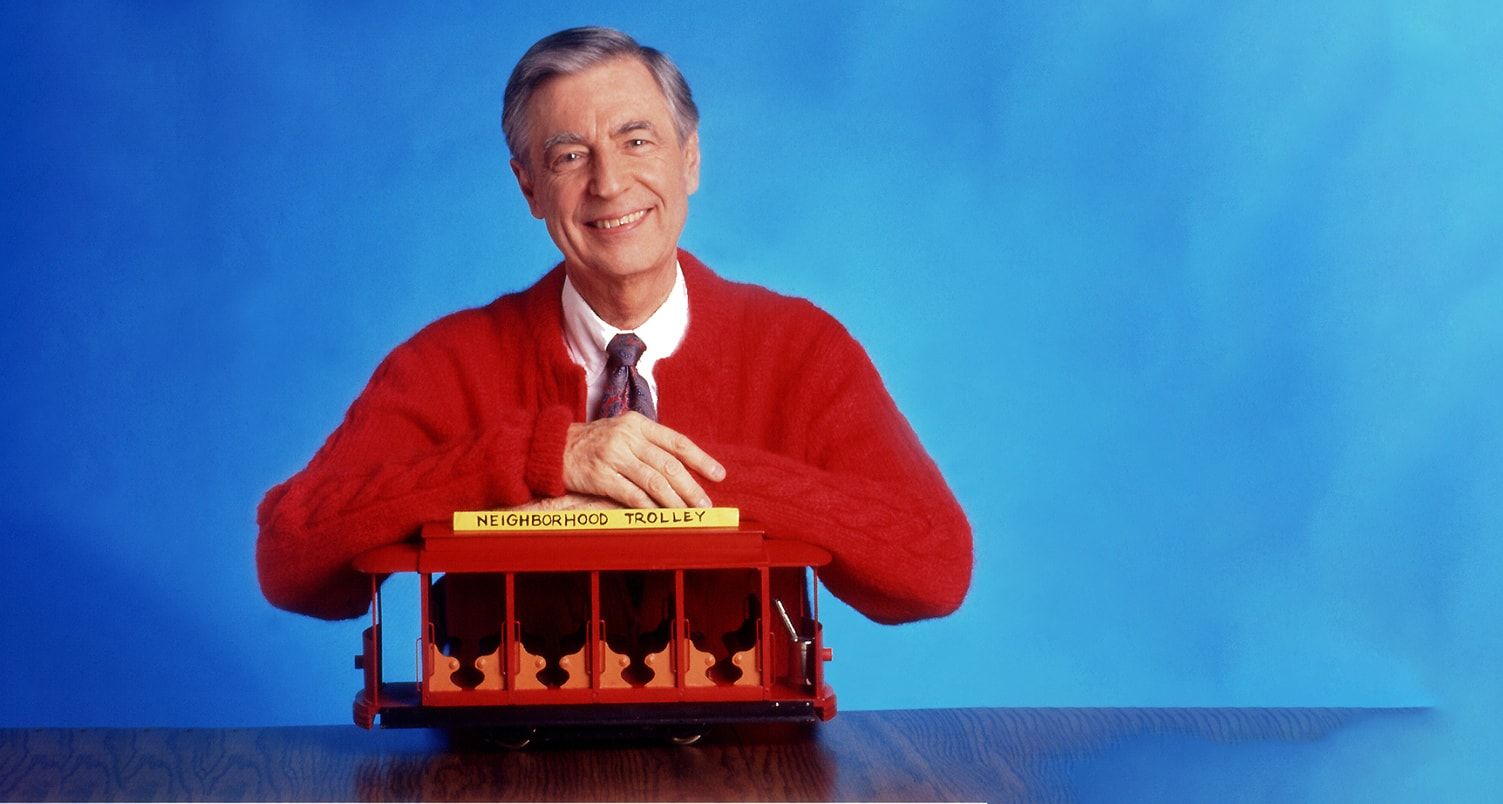 For over 30 years, host Fred Rogers delivered what many consider the best children's TV show of all time, Mister Rogers' Neighborhood, and it's not hard to see why they think that. It was impossible not to like Mr. Rogers. With an assortment of colorful sweaters, a warm smile, and the courage to tackle mature but important lessons for children, Fred Rogers was a TV icon – and it helps that the man loved every minute of his job.
According to an article by The Atlantic, Rogers answered every fan letter he received (which was certainly no easy task), sometimes with a lengthy response. Even though Tom Hanks will do a good job in his biopic, there will forever be only one Mr. Rogers.
—
Are there any other TV actors who regretted or adored their roles? Let us know in the comments!