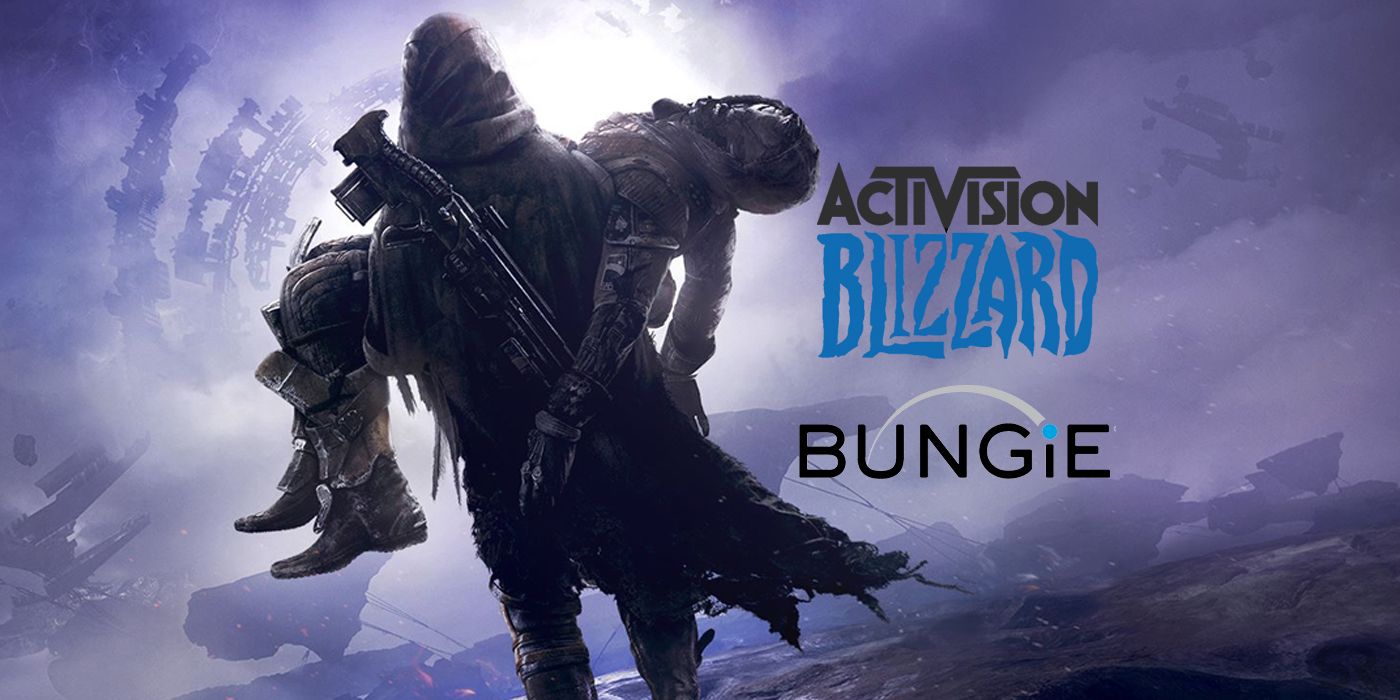 Activision Blizzard has been hit with multiple class-action lawsuits over their split with Bungie. The split has prompted a backlash from investors on account of misleading information surrounding the rights of the Destiny franchise.
Bungie announced on January 10, 2019 that Activision Blizzard and Bungie were splitting, noting that they were in the early stages of transitioning the rights for the Destiny franchise to Bungie; the intention being that Bungie would become their own publisher in the future. The relationship between the two companies was reportedly tense behind the scenes, as Destiny 2 had been harshly criticized for its monetization practices (especially compared to the first game). Many believed the abundance of in-game purchases had been added on the insistence of Activision Blizzard.
Related: The Important Difference Between Bungie's Activision & Microsoft Splits
The news of the Activision Blizzard and Bungie separation led to a ten percent drop in Activision Blizzard's stock value, which has prompted multiple class action lawsuits from the Rosen Law Firm and the Schall Law Firm, according to WCCFtech. The two firms are representing plaintiffs who bought shares in Activision Blizzard between August 2nd, 2018 and January 10, 2019 – the date when the split was first announced on Bungie's website. The basis of the lawsuit is that Activision Blizzard had been issuing misleading statements about their plans for the Destiny franchise going forward, as they had been aware of the upcoming separation of Bungie and their loss of ownership over the Destiny franchise. They had allegedly withheld the information on purpose, to the detriment of investors.
The past twelve months have been rough for Activision Blizzard, with high-level executives either being fired or walking out of the company and their stock value taking a plunge at the end of the year following the Diablo Immortal debacle. This led to the company taking fire from all sides of the industry as their most dedicated fans rioted on social media in protest of one of their favorite franchises being turned into a smartphone game.
Video game fans all across the world were ecstatic when they found out that the Destiny franchise would finally be leaving Activision Blizzard behind. Their frustrations followed statements made by the company about more in-game purchases and microtransactions coming to the Destiny series. The news of the split was music to the ears of gamers, but investors probably cared less about the quality of the Destiny series going forward than they did about issue concerning their investments.
The fact that several law firms have considered lawsuits against Activision Blizzard suggests that Activision Blizzard might have a tough fight on their hand. Activision Blizzard will no doubt fight this case tooth and nail, because if the company was found guilty of withholding vital information to shareholders, they run the risk of scaring off any potential investors in the future. This is especially true if Diablo Immortal doesn't ultimately win back the crowd.
Source: WCCFtech