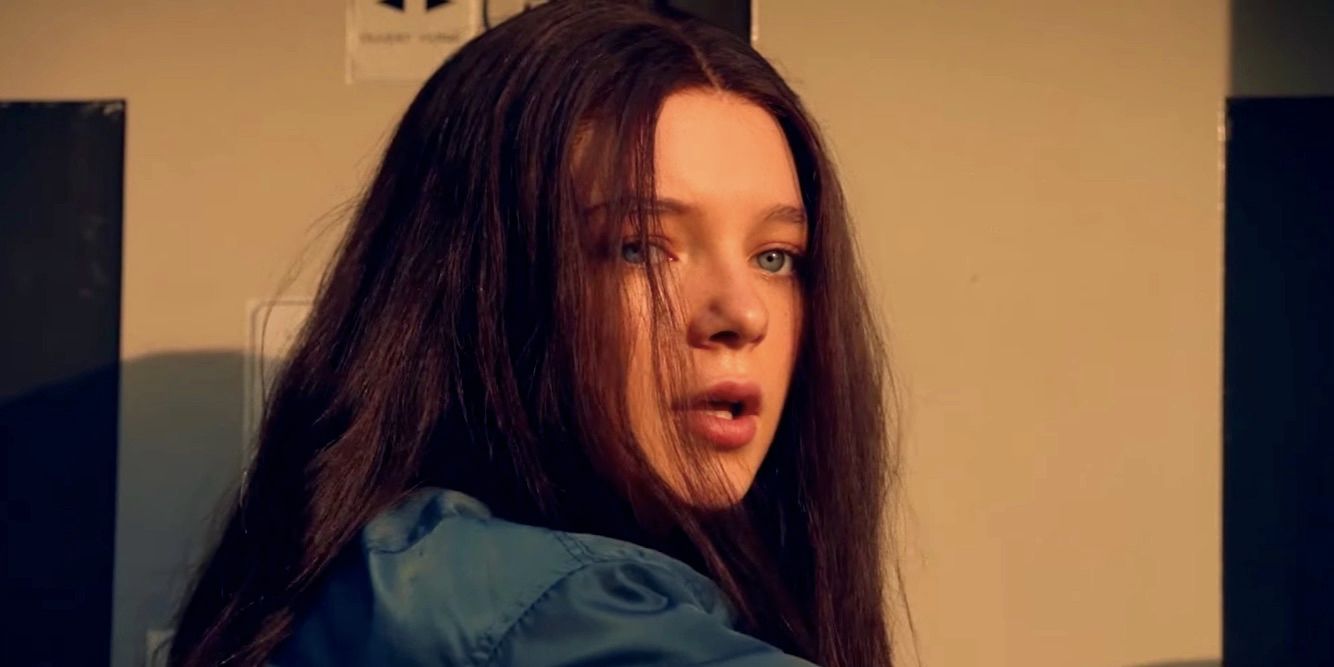 Amazon's Hanna released a Super Bowl TV spot, which announces that the show's first episode will be available directly after the big game. After releasing its first ad for Jack Ryan during last year's Super Bowl, Amazon Prime Video returns earlier than expected with a brand-new one-minute ad for their new upcoming show. This will be a chance for viewers to catch the premiere episode before the full season arrives later in March.
This upcoming TV series is an adaptation of the 2011 film of the same name that starred Saoirse Ronan and was directed by Joe Wright. Amazon's Hanna centers around a young woman, played by Esme Creed-Miles, who was raised in seclusion in the woods of Eastern Europe. Her survivalist skills are put to the test when she is discovered by CIA agents and is separated from her father, to be played by Joel Kinnaman. The series also stars Mireille Enos, who played opposite Kinneman in AMC's The Killing.
Related: Screen Rant's Super Bowl 2019 Trailer Guide
The real highlight of the Hanna Super Bowl spot comes at the very end. Featuring a message that Amazon will release the first episode about a month ahead of its Spring release, Prime Video members can stream the first episode for 24 hours after the Super Bowl. Amazon Prime Video's one-minute teaser for Jack Ryan aired immediately after the halftime show during last year's Super Bowl, and was seen by 106.5 million viewers. Beyond the obvious appeal of the big game's viewership reach as Super Bowl often debuts some huge trailers. This Sunday's audience should prove to be another great time for Amazon to unfurl one of its bigger named projects. You can check out the Hanna TV Spot below:
We've gotten a few quick looks at the series before, including a teaser trailer for Hanna at the beginning of January, but this new spot gives viewers their best look yet at the TV adaptation. One specific highlight of this spot is the cover version of the Smashing Pumpkins' 1995 rock classic "Bullet with Butterfly Wings" by Karen O. Amazon Studios ordered eight episodes of Hanna written and produced by David Farr. Director Sarah Adina Smith helms the first two episodes of the series, which filmed entirely on location in Hungary, Slovakia, Morocco, Spain and the U.K. The teaser shows off just a sample of the globe-hopping storytelling that's in store for viewers.
This debut of Hanna follows in a similar fashion to Netflix's surprise method last year. Netflix debuted The Cloverfield Paradox directly after Super Bowl LII and it started a trend that many think will be repeated during this year's game. Turns out it won't be Netflix this year though. Amazon looks to keep their foot on the pedal, trying to compete head and shoulders alongside the streaming giant. With flagship series like Jack Ryan and this upcoming Hanna adaptation, Amazon will be a formidable force in the entertainment industry in 2019.
Hanna is set to debut on Amazon in March of this year.
Source: Amazon