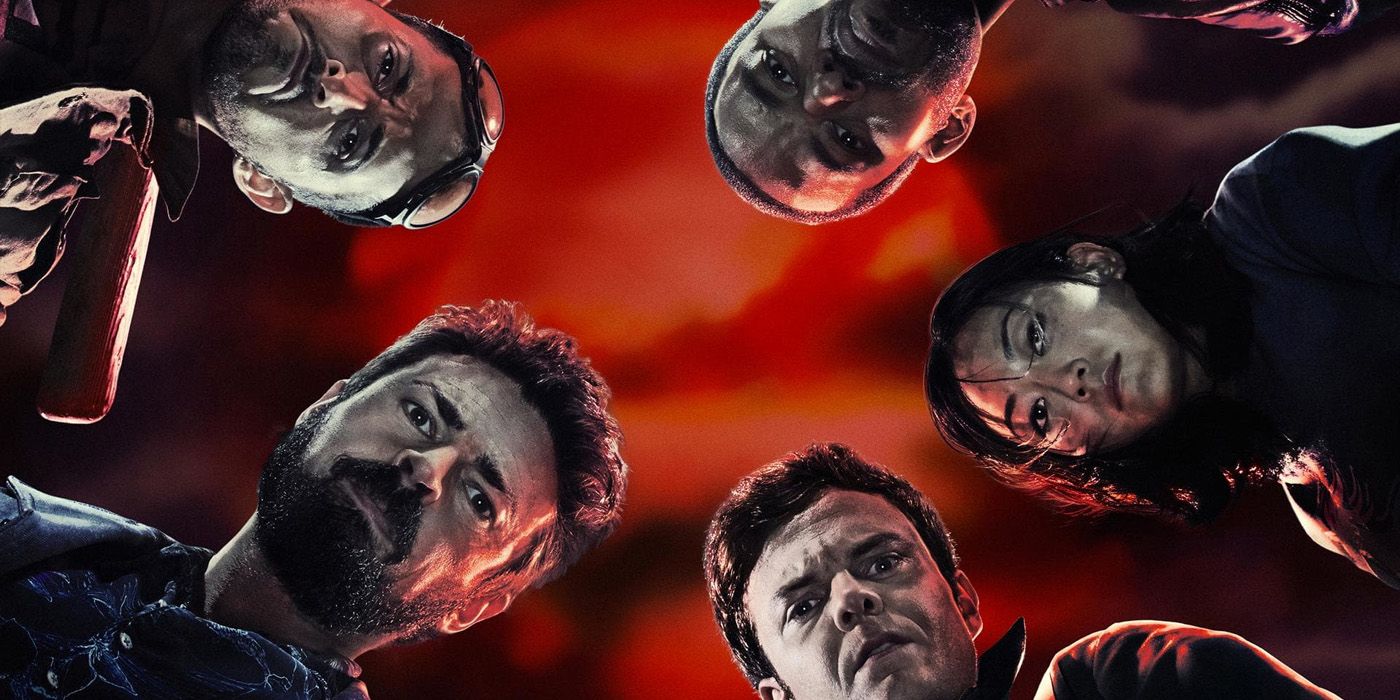 The trailer for Amazon series The Boys enthusiastically shows off how the show plans on "doing its thing." The Boys started as a comic book series in 2006, written by Garth Ennis and illustrated by Darick Robertson. The Boys' story takes place in a world where superheroes are real, but they don't always act like heroes. Their celebrity status has gone to many of their heads, and they often put people in danger as a result. Enter "The Boys," an organization of superpowered CIA agents that monitors superheroes and makes sure they stay in line.
The Boys initially received a six-issue run with Wildstorm, one of DC Comics' imprints. However, DC canceled the series because it was not comfortable with the anti-superhero tone of the story. DC reverted the rights to Ennis, though, and he took it to Dynamite Entertainment, where it continued. A spin-off comic mini-series, Herogasm, followed. Getting The Boys to the screen has been something of a nightmare, though. Although the project began as a movie, Cinemax eventually bought the rights to the property. A series on that network never happened, though. Amazon took over The Boys rights and ordered a pilot. That resulted in the streaming subscription provider eventually ordering the show to series. The show features a cast that includes Karl Urban, Jennifer Esposito, Erin Moriarty, Jack Quaid, Simon Pegg and Elisabeth Shue.
Related: Screen Rant Interviews The Boys' Simon Pegg
Seth Rogen, who created the show with Evan Goldberg, tweeted the first teaser trailer for The Boys today, showing off how it will bring the comic books to life. In the trailer, the agents seem fed up with superheroes, called The Seven, while fighting scenes showcase a lot of heart-pounding action.
Although the adaptation of The Boys has traveled a tricky road, it seems it has finally found its home on Amazon, mostly thanks to the success of the adaptation of Preacher, which was created by Rogen, Goldberg and Sam Catlin. Preacher just recently got renewed for a fourth season on AMC, thanks to its dedicated fan base that likes the show's over-the-top blood, violence and comedy. With The Boys being on Amazon, fans can expect even more of that, along with a lot more cursing and gore. Ennis, who also co-created Preacher, always promised that the comic book series would "out-Preacher" Preacher. It looks like the TV series will follow suit.
The first trailer for The Boys clearly demonstrates that ideal and should get fans excited about the upcoming series. Although no official release date is yet available, the first season of The Boys should launch sometime this year.
Source: Seth Rogen