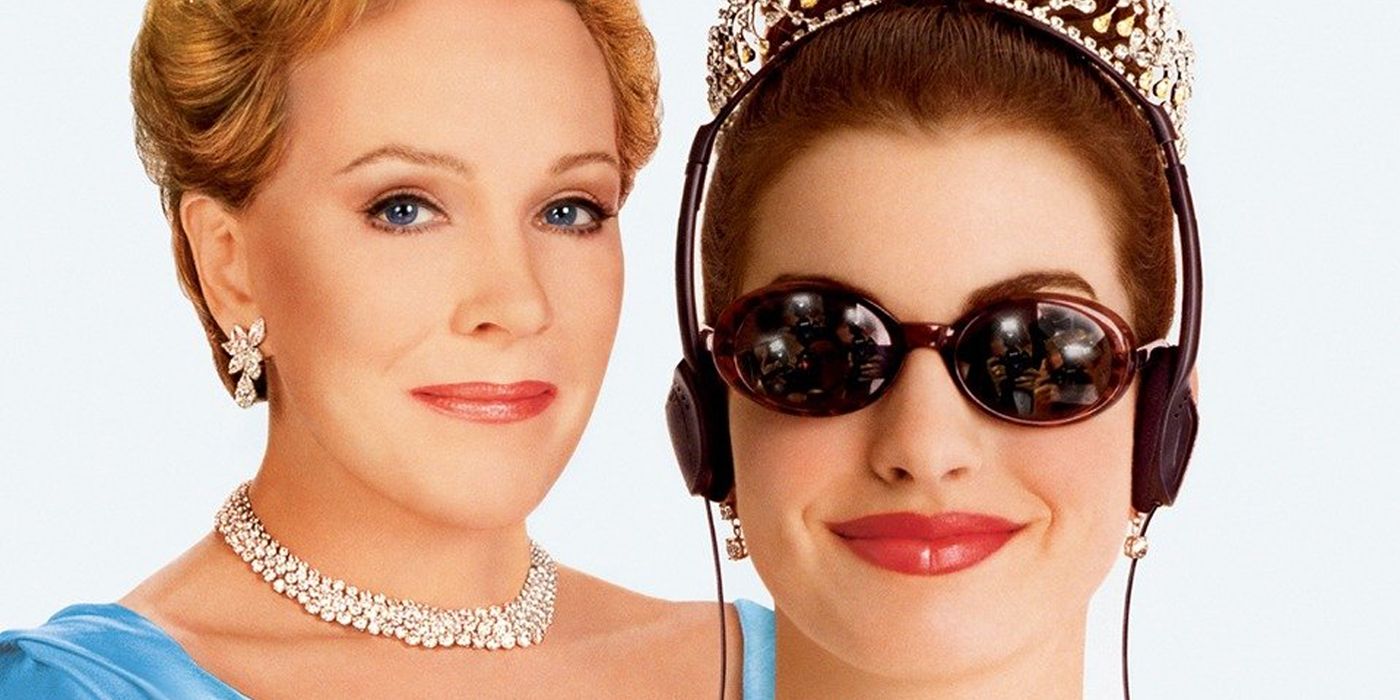 Anne Hathaway has confirmed that the script for The Princess Diaries 3 has been finished, and that she and co-star Julie Andrews are on board to star. It has been nearly fifteen years since the release of The Princess Diaries 2, but there is a chance audiences will see part 3 sometime in the near future.
Based on Meg Cabot's novel of the same name, The Princess Diaries hit theaters back in 2001, centering around Hathaway's Amelia Mignonette Grimaldi Thermopolis Renaldo, a shy and somewhat awkward teenager who learns she's the heir to a fictional European kingdom. Amelia (aka Mia) has to decide whether or not she will claim the throne. The film and its 2004 sequel have remained a memorable part of pop culture, but after years with little word of a possible third film, it seemed as though Mia's story ended with The Princess Diaries 2. However, Hathaway now says fans shouldn't give up hope for a third movie as a script for the film has been finished.
Related: 20 Crazy Details Behind The Making Of The Princess Diaries Movies
According to ET, Hathaway broke the news that a script for The Princess Diaries 3 is finished on Watch What Happens Live With Andy Cohen. Hathaway was asked about a rumor that a third film was in the works, and the actress answered in the affirmative, saying, "There is a script for the third movie. There is a script." She went on to reveal that she, Andrews, who plays her grandmother in the film, and producer Debra Martin Chase are all interested in the project, adding, "I want to do it. Julie wants to do it. Debra Martin Chase, our producer, wants to do it. We all really want it to happen." 
Despite the enthusiasm, Hathaway went on to say that fans will have to be patient a little while longer. No one involved wants to rush the project, taking the time instead to create a solid script. Hathaway added that The Princess Diaries holds a lot of meaning to the cast, as it does with the fans, saying, "It's as important to us as it is to you, and we don't want to deliver anything until it's ready, but we're working on it."
For anyone awaiting The Princess Diaries 3, fifteen years already feels like quite the wait, but with so many franchises suffering from a bad case of "sequelitis," it's likely better for everyone involved that the finished product be something the cast – and hopefully fans – can be proud of. All Hathaway revealed was that a script does indeed exist and at least some familiar faces should be expected to return, so, for the time being, there isn't a timeframe for when audiences can expect the movie to hit theaters. That said, fans can hold on to hope that The Princess Diaries 3 is coming at long last.
Source: ET