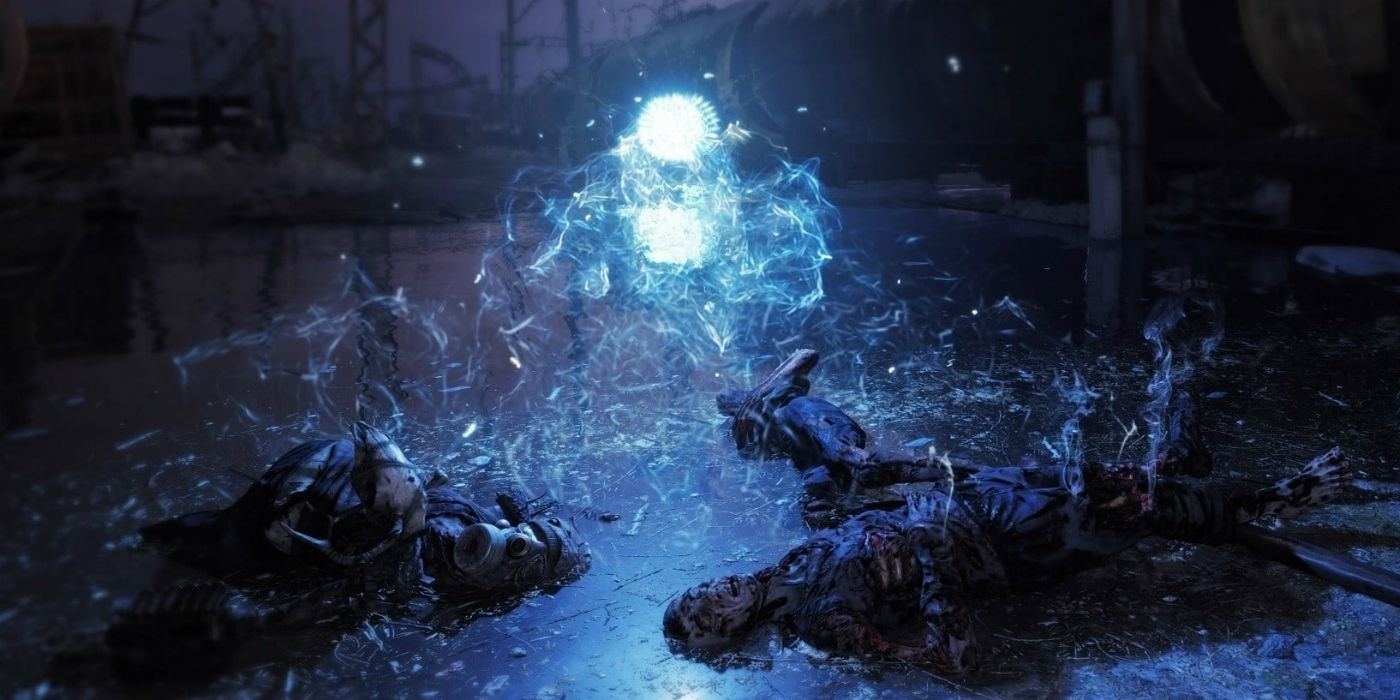 Metro Exodus is the latest game to join forces with the Epic Games Store's digital distribution service as publisher Deep Silver announced earlier today that the latest in the Metro series would be available on PC exclusively through the Epic Games Store.
The Epic Games Store is the latest project from developer Epic Games, the studio behind Fortnite. Obviously, the success of Fortnite has afforded the company with opportunities to pursue growth elsewhere, and Epic Games announced that it would be launching a brand new digital distribution service late last year during The Game Awards 2018. While the project is still very much in its infancy, a number of big names in the industry have already been enticed to give it a try thanks to more developer-friendly revenue breakdowns.
Related: Metro Exodus Is Brutal And Doesn't Want You To Survive
Metro Exodus joining the Epic Games Store as its exclusive digital distributor will inevitably help the platform greatly as it continues to establish itself as a competitor to Valve's Steam service. There's something of a twist regarding Deep Silver's decision, though: Metro Exodus was already slated to release on Steam prior to the announcement, and a number of people had already pre-ordered the title on Steam instead.
The way Deep Silver is working with its sudden exclusivity deal could provide a blueprint for other developers who want to make the jump from Steam to Epic. Pre-orders of Metro Exodus that were already made on Steam will be honored and available on release day, which is Feb. 15. Furthermore, those who own a Standard Edition of the game will be able to get an Expansion Pass or standalone DLC on Steam when it releases in the future without any delay. Finally, Metro Exodus will return to Steam on Feb. 14, 2020 once the title's exclusivity period has passed.
Valve is upset about the move. It's likely that this was a last minute decision from Deep Silver, and Metro Exodus suddenly shifting to another distributor will probably cause a number of headaches for the company.
The most important takeaway from the news regarding Metro Exodus is that the Epic Games Store has already managed to entice major game releases away from the Steam platform. That always seemed like a possibility given the excellent breakdown of revenue that was announced by Epic, but in practice, it appears the platform will be a major player even sooner than initially expected. Metro Exodus joins The Division 2 as another AAA release that will be skipping Steam in favor of potentially greener pastures, and Valve might finally have some competition in a market that it has dominated for the better part of the existence of Steam as an online service.