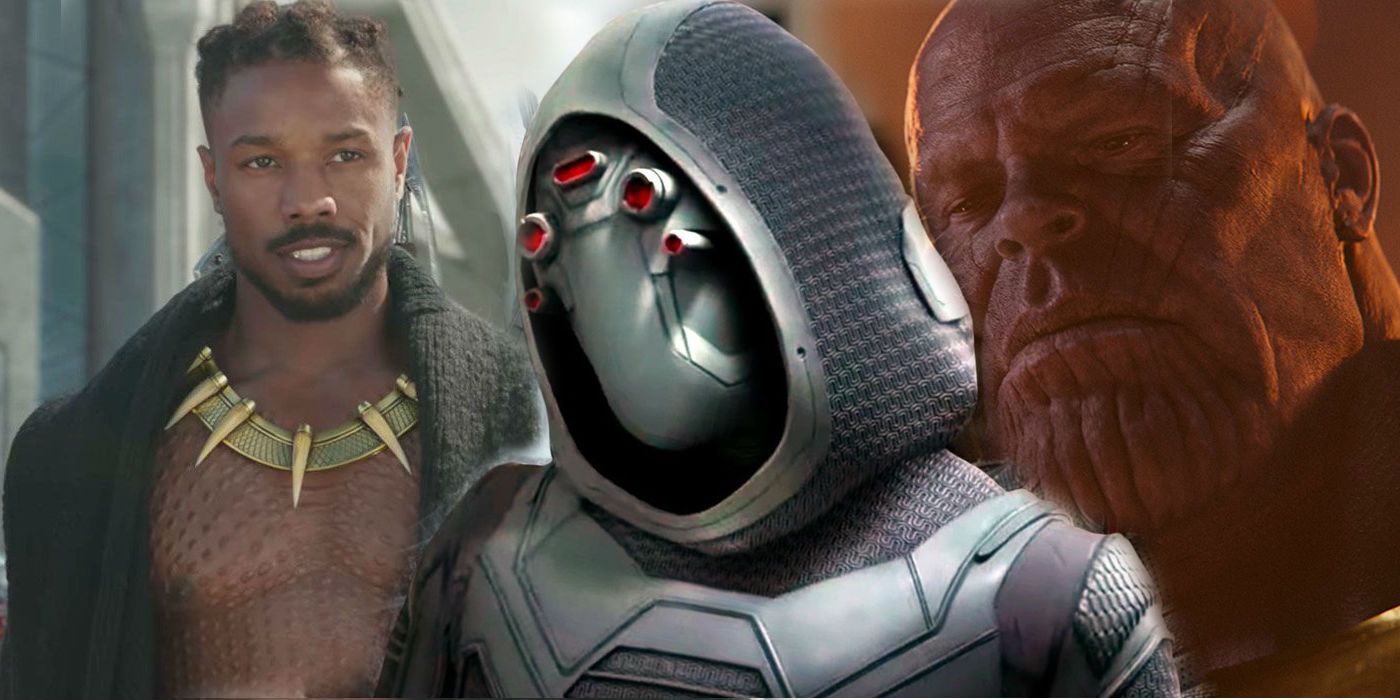 Ant-Man & The Wasp villain Ghost is intentionally very different from previous MCU villains like Black Panther's Killmonger and Avengers: Infinity War's Thanos, Marvel Studios president Kevin Feige says. After his involvement in Captain America: Civil War, Paul Rudd's Scott Lang is back in his own standalone adventure, but this time, he gets a brand new partner in Hope van Dyne's new incarnation of the Wasp played by Evangeline Lily. The duo's first order of business is to save Michelle Pfeiffer's Janet van Dyne, the original Wasp and Pym matriarch, from the Quantum Realm, where she's been trapped for decades. In the process, they would also need to battle it out against mysterious villain Ghost, played by Hannah John-Kamen.
Despite the film only a little bit more than a week from hitting theaters, not much is still known regarding Ghost. Based on trailers and spots, fans know that she can phase through objects and she's somehow unleashed by Hank and Hope, possibly while trying to retrieve Janet from the Quantum Realm – but that's basically it. One thing is for sure, however, people can expect a different type of villain in her than Marvel Studios' two previous bad guys this year.
RELATED: Scott Is the Key to Rescuing Janet from the Quantum Realm
Stopping to talk to the fans via Marvel Entertainment's YouTube live stream before the film's Los Angeles premiere, Feige and his Marvel Studios co-president Louis D'Esposito were asked what's the reasoning behind choosing Ghost as the primary antagonist for Ant-Man & The Wasp. Feige explained that while the decision mainly came from director Peyton Reed, the writers, and producer Stephen Broussard, they were very particular in looking for a villain that is significantly different from Infinity War's Thanos and Black Panther's Killmonger:
"It was our producer Stephen Broussard and Peyton Reed and our writers who're looking for a different kind of villain, a different, unique villain. We knew this film will be coming off of Thanos, will be coming off of Killmonger, how do we find a villain that is very different and very unique and when people see the movie, I think they'll see that we found it in Ghost."
Originally an Iron Man villain in the comic books, Reed took the creative liberty to change things up for the character – which, unfortunately, doesn't help when it comes to looking for clues about her real motivations. As previously mentioned, Hope has implied in Ant-Man & The Wasp previews that she and her father may have something to do with unleashing her and that the villain wants to destroy the world. But what's most interesting, however, is that at the same time, there are shots in the trailers where she looks a little queasy in her suit – as if she doesn't really know how to fully control her powers just yet.
Marvel Studios deciding to be very secretive about Ghost better be worth it, especially since she's following the footsteps of possibly two of the best MCU villains out there. And considering that the franchise isn't really known for well-developed, multi-layered bad guys, it would be nice for Feige and his team to go three out of three well-received antagonists on their 10th anniversary year.
Source: Marvel Entertainment/YouTube
The post Ant-Man 2 Villain Was Chosen Because She's Not Like Thanos & Killmonger appeared first on ScreenRant