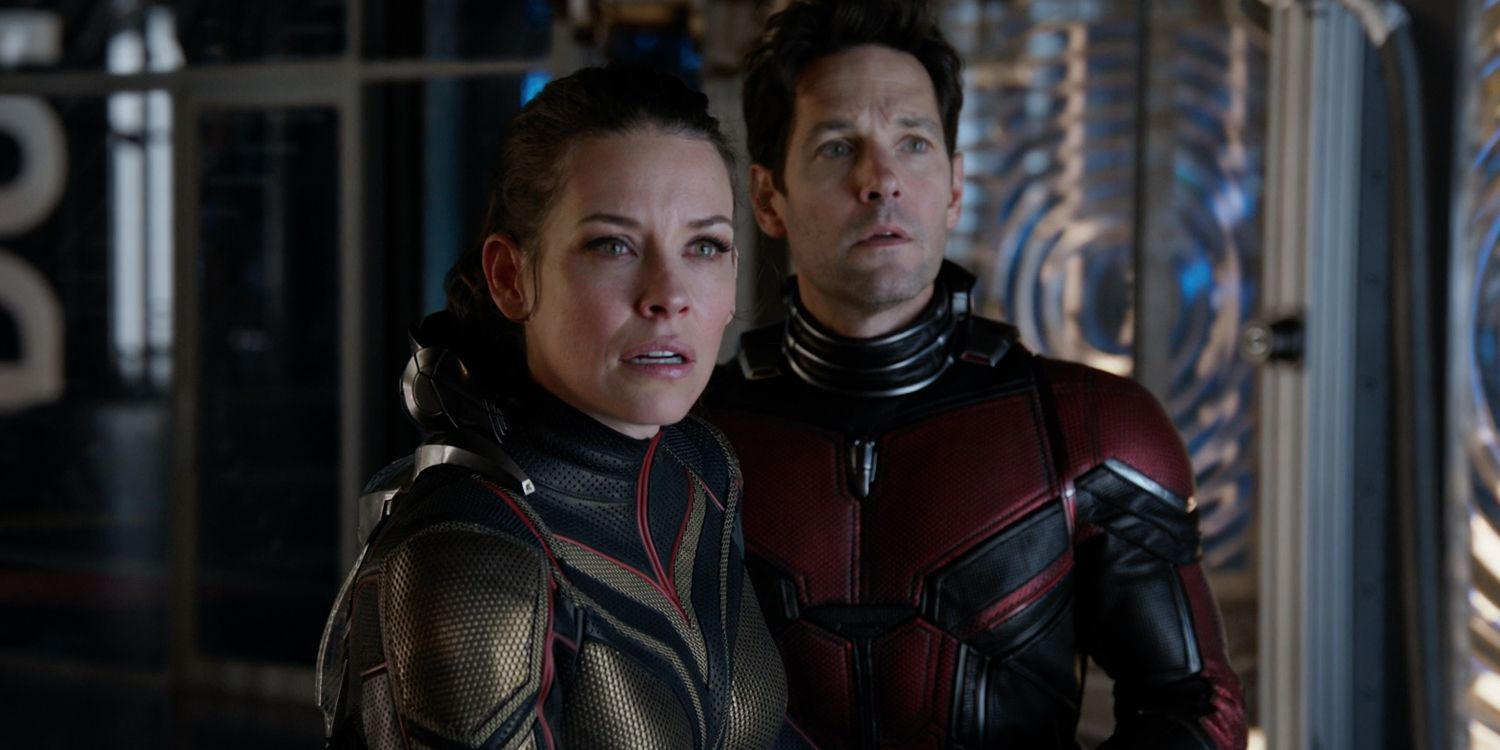 Ant-Man & The Wasp held its world premiere screening this past weekend and it can now be reported that the final Marvel Cinematic Universe release for 2018 will have two post-credits scenes during and after its closing credits.
While Marvel Studios didn't invent the post-credits sequence, it certainly has popularized sneaking Easter eggs (or what are commonly called "stinger" scenes) into the closing credits of its films. It all began with Iron Man, which stunned those viewers who waited until the end of the credits with a scene in which Tony Stark (Robert Downey Jr.) was approached by Nick Fury (Samuel L. Jackson) about something called "The Avengers Initiative." That scene was not even a minute long, but it would lay the foundation for what became the Marvel Cinematic Universe and a proud tradition of foreshadowing the next Marvel films with these stingers.
Appropriately enough, given that wasps are insects well known for their "stingers" and that the film centers around a duo of costumed crime-fighters, Ant-Man and The Wasp will have not one, but two post-credit scenes. This was revealed at the world premiere screening of the film in Los Angeles, where the film was met with an overwhelmingly positive reaction.
Naturally the exact contents of the post-credits scenes are being kept top-secret until the Ant-Man and The Wasp's release on July 6, along with any other major spoilers about the plot of the film and its ending. This is particularly important, given the major role that Ant-Man and The Wasp are rumored to play in the upcoming fourth Avengers movie and the likelihood that one of the post-credits scenes may set up their connection to that movie, much as one of the post-credits scenes in the original Ant-Man set up his appearance in Captain America: Civil War. It also seems likely that the post-credits scenes may involve Captain Marvel, who will star in the next Marvel Cinematic Universe film.
By this point in time, most fans of the Marvel Cinematic Universe do not need to be reminded to stick around through all of the credits to make sure that they have truly seen the entire movie. It seems quite likely that theaters around the world screening Ant-Man And The Wasp will be fully packed until the lights come back up. Still, Screen Rant is proud to offer this friendly reminder and a promise to discuss these scenes and what they mean once the film has been released.
The post Ant-Man & The Wasp Has TWO Post-Credits Scenes appeared first on ScreenRant