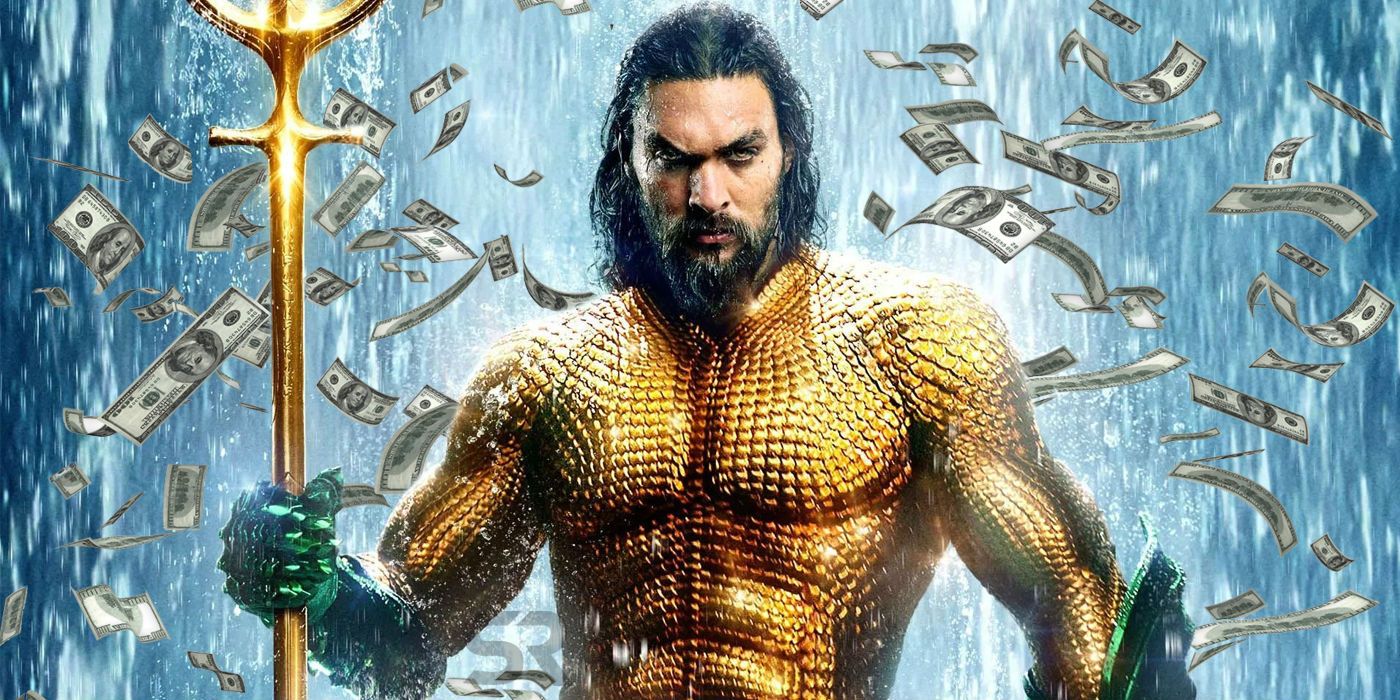 Aquaman is now the highest-grossing DC movie of all time, dethroning The Dark Knight Rises. Over the last several years, Warner Bros. has been trying to achieve a shared universe based on DC characters that can rival what Marvel Studios has created. They've seen success with Wonder Woman, but disappointments with other entries. The studio decided to give James Wan almost complete control over their fish-talking superhero, which Jason Momoa was tasked with bringing to life and changing the perception of what many believed to be a goofy character.
Even with the lowest opening weekend launch for a DCEU film, it quickly became clear that Aquaman would be another hit for WB and DC. Critics were generally favorable to the underwater epic and audiences around the world have been devouring the latest DC blockbuster. Aquaman continued to pull in moviegoers to become the highest grossing DCEU movie, and the first to cross $1 billion at the box office.
Related: Why Aquaman Is The First DCEU Film To Pass $1 Billion
After already passing The Dark Knight's $1.004 billion, Aquaman is now estimated to have earned $1.09 billion at the box office according to Box Office Mojo after this weekend. This is enough to move past The Dark Knight Rises' $1.084B total. With this move – which is just estimated at the time – Aquaman is now the highest-grossing DC movie ever made. Even if Aquaman comes in slightly under these weekend projections, Momoa's solo film would then likely hit this milestone the very next day.
Aquaman becoming the highest-grossing DC movie ever is a major accomplishment, especially considering all of the different movies that have been made. Even though characters like Batman, Superman, and Wonder Woman are more well-known, it has been an Aquaman solo movie that defied all expectations and now holds this giant record. It is even more impressive since this has been an example of a movie having great staying power, instead of Aquaman being largely front loaded.
With this milestone approaching, it came as no surprise that plans for Aquaman 2 are already moving forward. James Wan is not yet attached to direct, but he's reportedly waiting on a great script before signing on. But, since Wan was instrumental in Aquaman's success, it would be quite shocking if he didn't return for Aquaman 2. This success not only guarantees that a sequel is on the way, but it should also have a positive impact on future DCEU projects. This will be tested in just a few months when Shazam! hits theaters, and WB also has scheduled releases for Birds of Prey and Wonder Woman 1984 next year. Regardless of whether or not any of these future films can continue this success, Aquaman is now DC's undisputed box office champ.
Source: Box Office Mojo