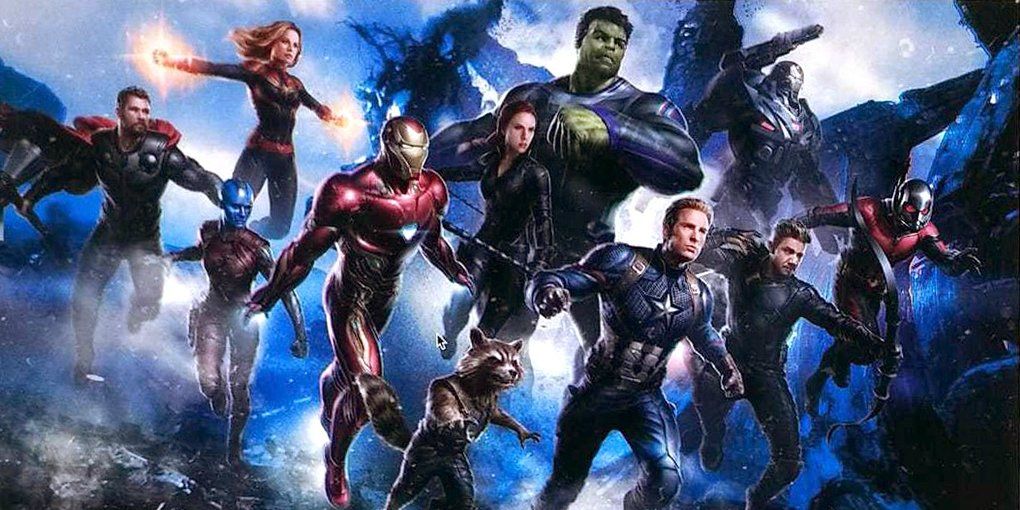 Individual character concept art for Avengers 4 – including Captain Marvel, Thanos, Hawkeye and more – has been released online. Directed by Joe and Anthony Russo, the ultimate culminating film of the MCU's first decade is expected to wrap-up the 22-movie narrative that the franchise has been following since 2008's Iron Man. And considering where things were left in Avengers: Infinity War, fans are undoubtedly on the edge of their seats waiting for any clue about what goes down in the film.
Not much is known regarding story specifics of the movie and a huge part of it is because Marvel Studios remains cagey about next year's ensemble flick. That said, it's no secret the film will feature the original Avengers trying to save the universe from the predicament that Thanos' deadly snap left them in. In the process, fans expect them to resurrect most, if not all of their colleagues who, unfortunately, turned to dust by the end of Avengers: Infinity War. At the core of it all, the heroes are learning to be in a "true team" as they go on possibly their most dangerous mission yet.
RELATED: Avengers 4 Trailers Won't Feature 'Dead' Heroes
Shared by artist AJ Design on they're official Twitter are several character illustrations for Captain Marvel, Thanos, Rocket, War Machine, Nebula, Hulk and, yes, Hawkeye. Fans who have been closely following updates for Avengers 4 may be familiar with the artwork considering they're the same images used in the previously leaked ensemble concept art. Interestingly, however, solo images for Iron Man, Captain America, Black Widow, Thor, and Ant-Man are not included. Check them out below.
While these images have previously been revealed, a closer look at some of the heroes is still very intriguing, especially for Captain Marvel since Marvel Studios hasn't released an official look at Brie Larson's upcoming character yet. Hulk, on the other hand, is wearing what looks like a spandex top. MCU's presentation at CineEuorope actually confirmed that the green raging monster will be sporting a new armor, although it's unknown if that's different from what's featured in the Avengers 4 art. Other interesting tidbits include War Machine seeming like he got some significant upgrades in his armor – possibly thanks to Tony Stark, plus a good look at Hawkeye, who many sorely missed in Infinity War.
The Russos, as well as the cast and crew of Avengers 4, are supposedly back to work with reshoots and additional filming scheduled to last through the whole summer. So fans can expect several set photos emerging online if the film once again shoots outside of a soundstage. But with Marvel Studios continuing to be cagey about the movie (they still haven't announced its official title), chances are that even with leaked set photos, we won't be able to decipher too much of what's going to happen in the highly anticipated blockbuster.
Source: AJ Design/Twitter
The post Artist Shares Avengers 4 Concept Art of Captain Marvel and More appeared first on ScreenRant