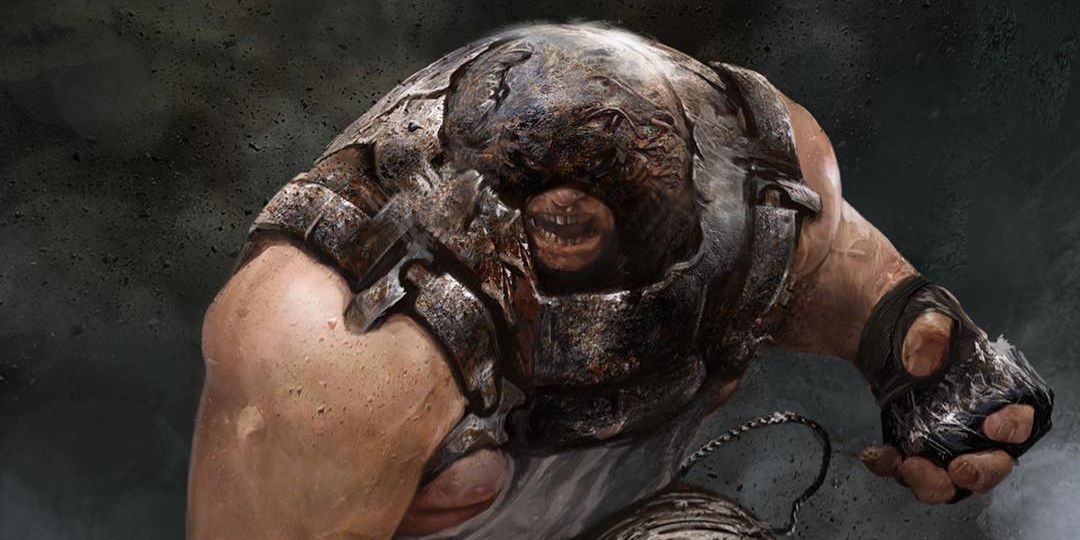 Newly released early concept art for Deadpool 2 shows former director Tim Miller's take on Juggernaut and Domino. When it comes to attributing praise for how Deadpool turned out to be great, most of the credit normally goes to Ryan Reynolds. He championed the film for years and developed a script with Paul Wernick and Rhett Reese. However, director Tim Miller deserves a great deal of praise himself for turning in a spectacular looking – but low-budget – superhero film. Due to creative differences though, Miller didn't return for the sequel.
Miller's exit came as a surprise, considering the success the entire Deadpool team just experienced. He and Reynolds reportedly had differing visions for where the sequel would go, especially in terms of scope. One thing that doesn't appear to have changed is who would be part of the film, as new concept art shows what Juggernaut and Domino could've looked like under Miller's guidance.
Related: Ryan Reynolds Reveals His Original Wild Deadpool 2 Pitch
Alexander Lozano, an illustrator for Marvel Entertainment, shared the new looks at Domino and Juggernaut on his Instagram account. He states that these designs happened early enough in the process that Miller was still attached as the director. After he left the project, new director David Leitch brought his own take on the characters, which turned out to be quite different than Miller's, based on the following art.
Juggernaut's design is much more faithful to the comics than what audiences ultimately saw in Deadpool 2. Juggernaut was in his yellow prison jumpsuit for the entirety of the film, while Miller's version may not have gone that route, with the unstoppable X-Men wearing his regular attire. The designs for Domino are distinctly different than what Leitch's version produced too. The various outfits are all much more tactical than what Zazie Beetz wore.
Even if one prefers these designs to what Deadpool 2 went with in the end, these differences are the results of the director turnover more than anything. Since the franchise and these characters are likely to live on, there's still the chance that these other designs could be looked at again. Beetz will reprise her role as Domino in X-Force and could be in need of a new suit, especially if Deadpool gets one himself. Juggernaut meanwhile is still alive by the end of the film, so he could return in X-Force without the yellow suit. And even if neither of those things happen, these are then just great pieces of art from a completely different version of Deadpool 2.
Source: Alexander Lozano