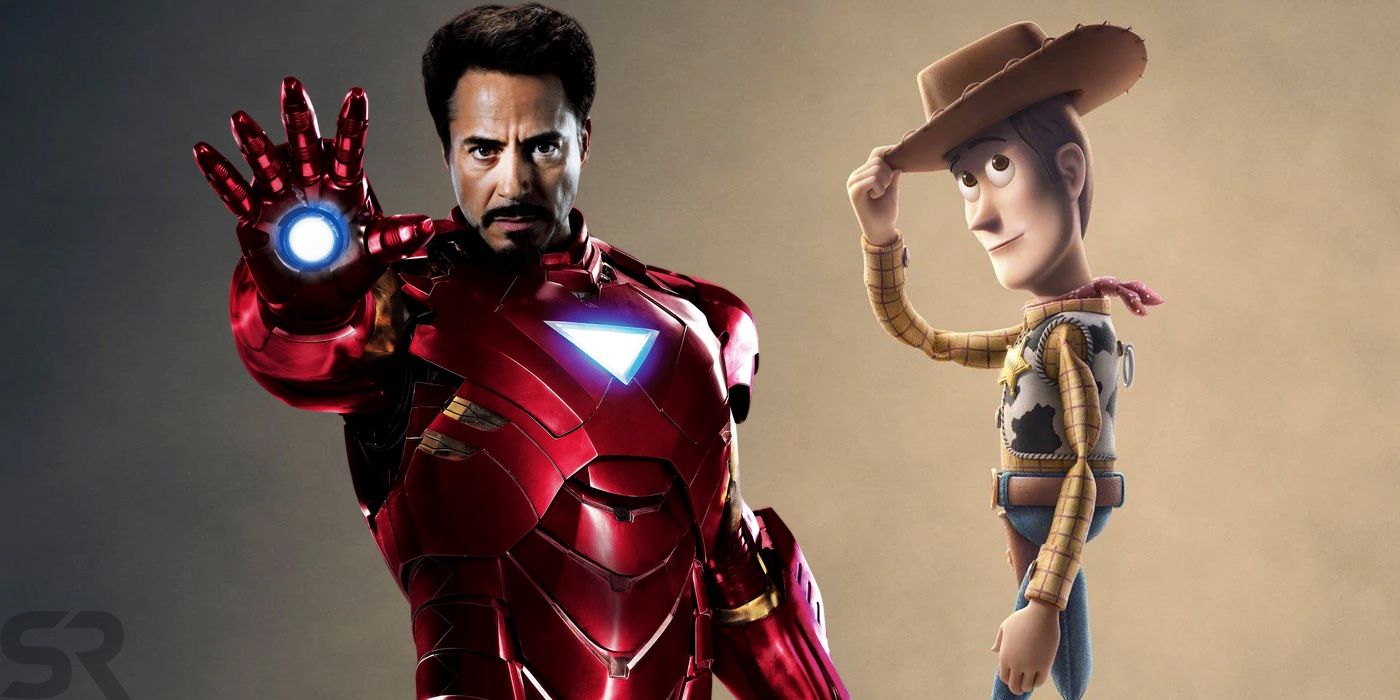 Highly-anticipated movies including Avengers: Endgame and Toy Story 4 will reportedly air TV spots during the Super Bowl. While the main attraction of the NFL championship game (which takes place this Sunday, February 3) is football, film buffs always keep an eye on the broadcast in hopes of seeing footage from some of the year's biggest upcoming titles. The Super Bowl is guaranteed to have a huge audience, making the annual telecast an ideal platform to debut fresh marketing materials and generate hype. Last year, viewers were treated to new looks at Solo: A Star Wars Story, Mission: Impossible – Fallout, and more.
Super Bowl movie trailers are a tradition, but this year looks to be a little different. With several studios taking the big game off, Disney and Universal were the only ones guaranteed to have some kind of presence at the Super Bowl. That means there should be fewer movie spots in 2019 when compared to previous years, but there will still be some heavy-hitters to check out during the commercial breaks.
Related: Super Bowl 2019 Movie Trailer Guide
According to SuperBroMovies, fans should expect to see five movie spots during the Super Bowl. In addition to Universal's Hobbs & Shaw (which was already confirmed earlier this week), Disney will promote Aladdin, Avengers: Endgame, and Toy Story 4. Meanwhile, Fox will show an ad for Alita: Battle Angel. It's currently unknown if there will be more.
Of this handful, Alita is arguably the most surprising inclusion. Robert Rodriguez's film opens on February 14, just a couple weeks after the Super Bowl. Fox has already put together an extensive marketing campaign for their hopeful blockbuster, so it reads as a somewhat curious decision they'd tack an extra $30 million (the cost of a 30-second Super Bowl spot) to promotional costs with the premiere right around the corner. At the same time, Fox likely sees the Super Bowl as an opportunity to stage a late-game push and get more people onboard with the project. February doesn't have much else to offer in terms of live-action tentpoles (other big releases that month are animated sequels LEGO Movie 2 and How to Train Your Dragon 3), so if the Alita Super Bowl spot is a hit, the investment could pay off in the long run. Fox certainly seems confident in its prospects if they're giving it Super Bowl airtime.
Disney, unsurprisingly, should be the talk of Hollywood on Super Bowl Sunday with all they are set to unveil. The Mouse House has already released first looks at Endgame, Aladdin, and Toy Story 4, but the respective promotional campaigns for each have not truly begun in earnest yet. With just a handful of months until this trio hits the scene (Toy Story 4 opens in June), the time has come for Disney to shed more light on what fans can expect from these projects. Perhaps viewers will get an official look at Will Smith's blue Genie or learn more about the existential crisis that awaits Woody and the gang on their next emotional adventure. Regardless, film buffs should have plenty to enjoy during the Super Bowl.
Source: SuperBroMovies