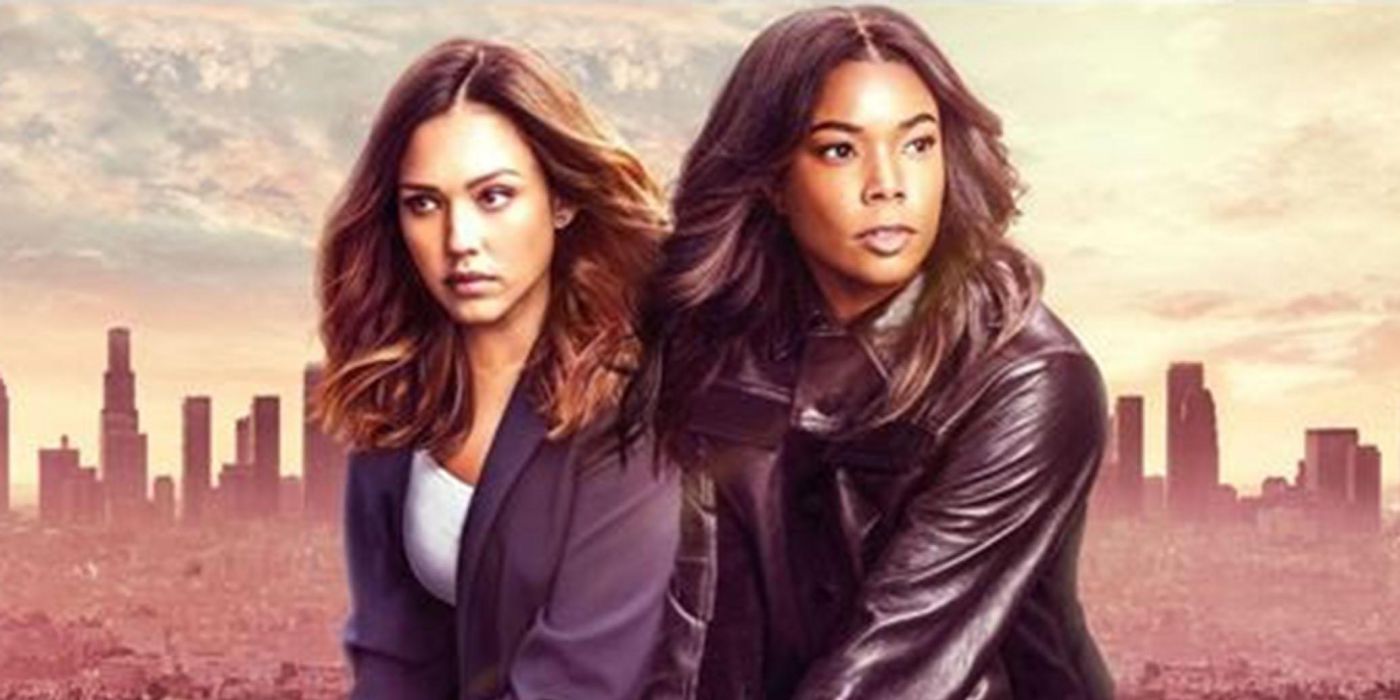 LA's Finest, the Bad Boys spinoff series, has been picked up by Charter Communications. The series, starring Gabrielle Union and Jessica Alba, was given a full 13-episode order. With Pam Veasey (CSI: New York) onboard as co-showrunner, along with The Blacklist writers Brandon Margolis and Brandon Sonnier, the series is set to premiere on Charter's Spectrum cable platform sometime in 2019.
The series picks up with Gabrielle Union's Bad Boys II character, Sydney 'Syd' Burnett – sister of Marcus Burnett (Martin Lawrence) – as she moves to Los Angeles. Syd is leaving life's complications (and her DEA career) behind in Miami, hoping for a fresh start across the country in sunny Southern California. She joins the LAPD and is partnered with Jessica Alba's character, fellow detective and working mom, Nancy McKenna. The show is touted as a solid drama with lots of action. Despite that and the star power of the two leads, NBC (where the show was initially shopped) decided to pass on the project back in May.
Within days of NBC passing, Charter Communications stepped in to proclaim their interest, and according to Deadline, they've now finalized a pickup deal with Sony Television. Jeff Frost, president of Sony Pictures TV appeared quite satisfied with the deal, saying, "Charter has a strong passion for the project, and we could not be more excited." The deal comes as part of Charter's strategy to curb the cord-cutting trend by producing its own exclusive content. LA's Finest will serve as the company's flagship series with other exclusive, scripted-series to come as part of broader deals with AMC Networks and Viacom. Earlier this year, Charter brought on Katherine Pope (New Girl, Terra Nova) to head up that original content development.
Pope discussed the series order, which also involves Jerry Bruckheimer's production company, saying she and Charter were excited about the new partnership and the prospects of this, their first foray into original scripted content. She hoped such an, "incredible team," would provide, "dynamic, authentic and unique programming" for Spectrum's current customers and spur interest by new subscribers. Charter Communications clearly isn't playing around when it comes to jumping into the realm of offering exclusive programming, and feels that LA's Finest is just the right project to facilitate their entry into the crowded mix of TV producers.
In addition to its association with the successful Bad Boys movie franchise, LA's Finest brings together a seasoned cast to compliment the new show's high-profile female leads. Veteran actor, Ernie Hudson (Ghostbusters, Grace and Frankie) plays Joseph Burnett, Sydney's father. Zack Gilford (The Purge: Anarchy), Duane Martin (All About Us) and Ryan McPartlin ('Captain Awesome' from Chuck) as Dr. Patrick McKenna, Alba's onscreen husband, round out the main cast. The series has some significant star power and an experienced production leadership behind it, which presumably is what gave Charter the confidence to order a full compliment of episodes straight off the bat. The sustainability for TV spinoffs from successful movies is historically uncertain, but this one may have the strength and momentum right out of the gate to buck that trend and come out on top.
LA's Finest is set to premiere in 2019, exclusively on Charter's Spectrum cable service.
Source: Deadline
The post Bad Boys TV Spinoff LA's Finest Has Been Officially Picked Up appeared first on ScreenRant