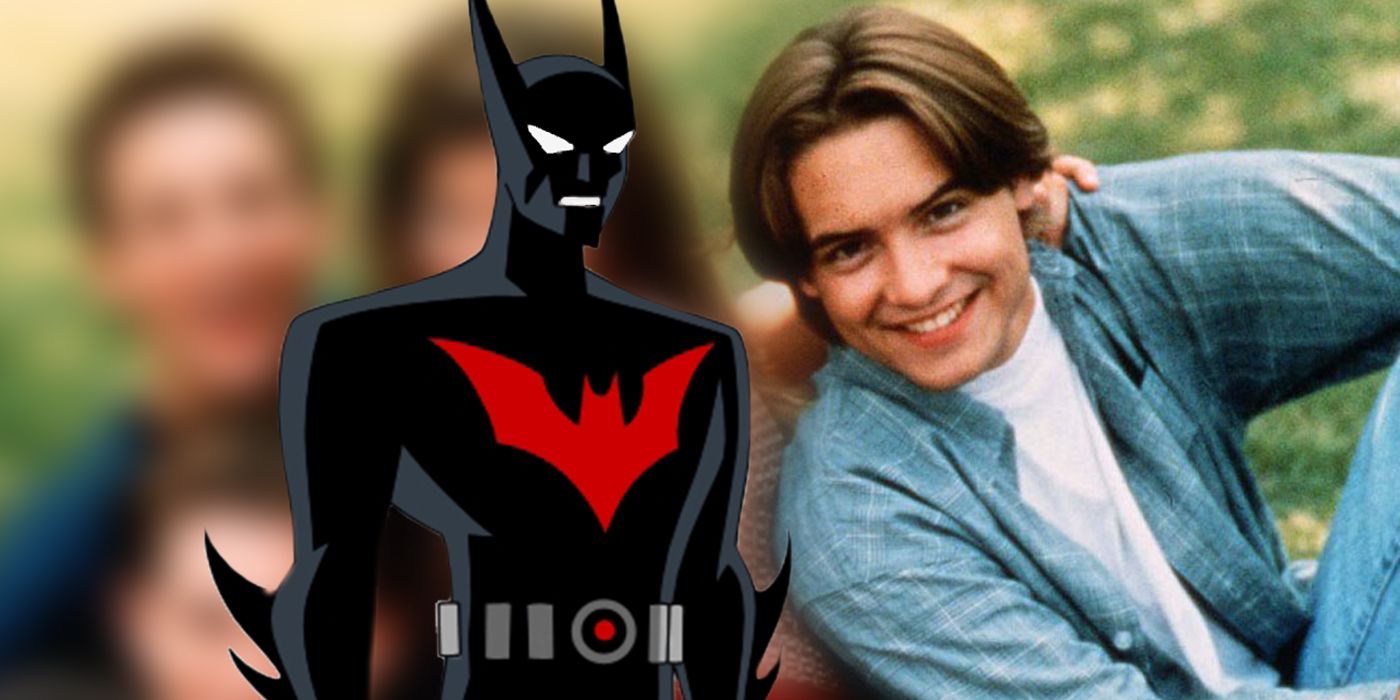 Following today's reveal that Warner Bros. is developing an animated Batman Beyond film for release in theaters, Will Friedle – the original voice actor for lead character Terry McGinnis – has expressed his interest in reprising the role. The Batman Beyond animated television series ran from 1999-2001 and will serve as the foundation of the film's story.
After the wildly popular Batman: The Animated Series wrapped in 1995, Batman Beyond was launched as a futuristic follow-up in which an aging Bruce Wayne has given up his role as the Caped Crusader. In the series, Gotham has grown harsher in the absence of Batman, but things change when high schooler Terry McGinnis stumbles upon Bruce's secret. While Bruce is at first reluctant to revive his alter ego, a remorseful and vengeance-driven Terry finally convinces him that someone needs to put on the suit after Terry's father is murdered. As Terry brings Batman back to life, Bruce becomes his mentor.
Related: The Flash's Batman Beyond Easter Egg Spoiled Nora Twist Weeks Ago
Now, in response to the news from Warner Bros., Friedle has taken to social media to voice his desire to once again play Terry McGinnis. In a retweet to DiscussingFilm's story about the announced movie, Friedle writes, "Uh…for real? I hope I get to play! #BringBackBeyond #Schway." His addition of the hashtag "schway" was a nice nod to fans, as they'll recognize it from its use throughout the series as a sort of stand-in for the word "cool."
There have been talks over the years of both live-action and animated adaptations of Batman Beyond, but today's announcement is a clear response from Warner Bros. and DC as they try to mimic the success of Sony's animated superhero movie Spider-Man: Into the Spider-Verse. In addition to fantastic box office returns, Spider-Man: Into the Spider-Verse has also drawn critical acclaim and just recently won the Best Animated Feature award at the Golden Globes. Selecting Batman Beyond has a ton of potential for Warner Bros., as it enjoys a very loyal fanbase. Within the last year alone, fans have created both a trailer for a fictional Batman Beyond prequel and an illustration imagining what Michael Keaton might look like in a live-action version of the movie. While Friedle, who also voiced Ron Stoppable in the Disney Channel series Kim Possible, may hope to return, an early tip from SuperBroMovies writer Daniel Ritchman indicates that may be difficult as Warner Bros. is reportedly looking to cast an Asian-American voice actor for Terry.
Fans have already been sharing their support on Twitter and would undoubtedly love to see (and hear) Friedle return, but there certainly appear to be some hurdles. There's no word yet on whether Kevin Conroy, the iconic voice of Bruce Wayne/Batman from Batman: The Animated Series, is signed on to reprise his role, but replacing him might be where Batman Beyond fans draw the line and Warner Bros. starts hurting its bottom line.
Source: Will Friedle, Daniel Ritchman