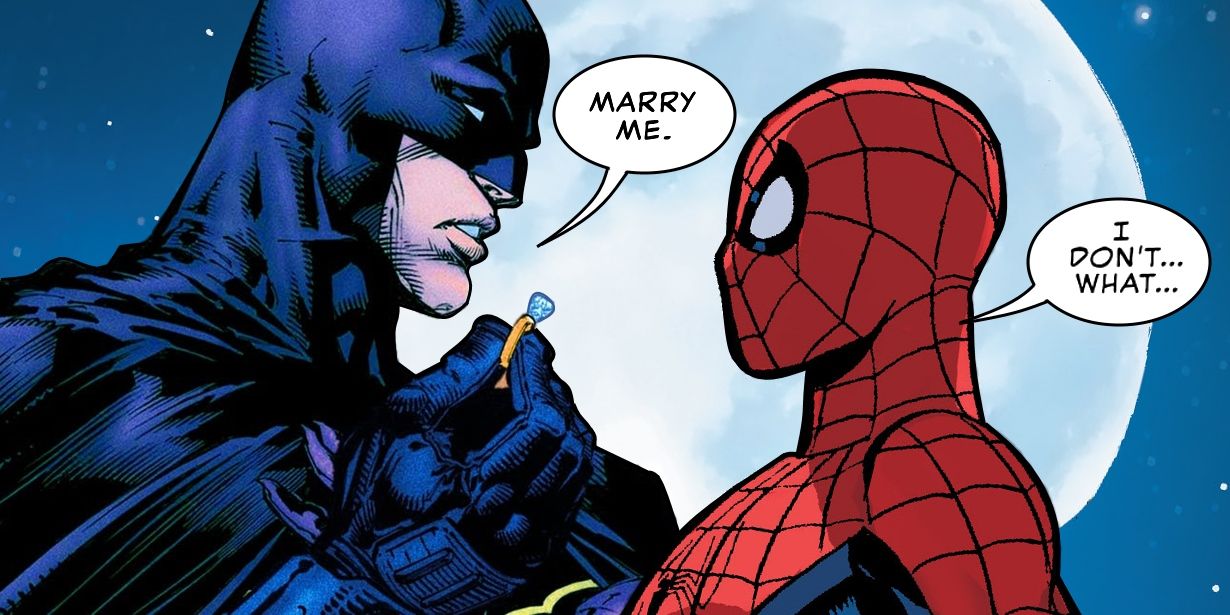 For those fans who love to pit Marvel against DC, it's the latter who won July with their Batman/Catwoman wedding outselling even the relaunch of Amazing Spider-Man #1. In a summer of major twists – Wolverine returning from the dead (although he's not entirely back in the game just yet), Atlantis rising above the ocean – the most highly touted events were more romantic than epic. Who doesn't love a superhero wedding?
In the Marvel universe, Kitty Pryde and Colossus did have a wedding, but it ended in tears when they decided they couldn't get married after all. Thankfully, Rogue and Gambit tied the knot and said long overdue vows instead, thrilling long time fans of this on-again, off-again X-Men couple. On the DC side of things, Harley Quinn and Poison Ivy were confirmed as married, but it all paled in comparison to the winning event of the season.
The wedding of Batman and Catwoman from writer Tom King and an all-star array of artists was so big, in fact, that it was the best selling comic book of the entire month.
Related: Batman's Wedding To Catwoman Ends With A [SPOILER]
The stats for July 2018 comic sales come direct from Diamond Comics, the world's largest distributor of comics, graphic novels, and pop culture merchandise. And while the heartbreaking ending of Tom King and Mikel Janin's Batman #50 left many fans upset, it is officially the top selling comic book of the month… pushing Marvel's relaunch of Amazing Spider-Man from Nick Spencer and Ryan Ottley to second place.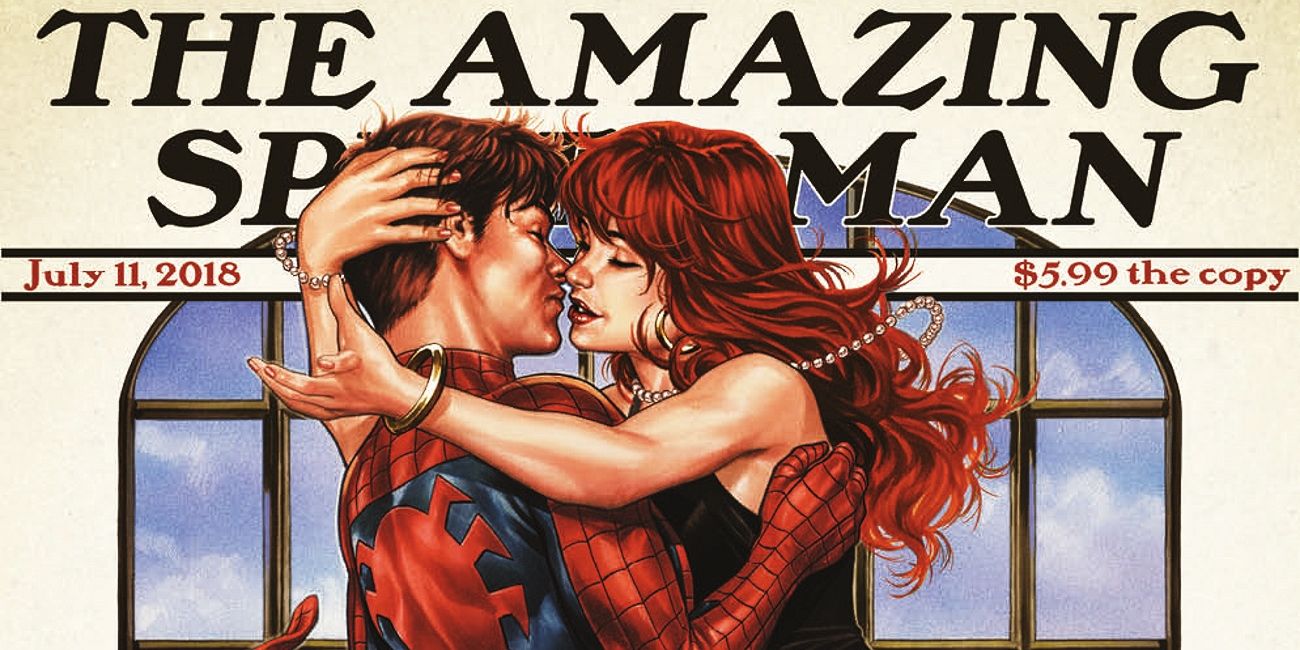 This is an impressive scoop for DC as Spider-Man is, without a doubt, one of Marvel's most popular comic characters. And not only was Amazing Spider-Man #1 the launchpad for a new creative direction, but ended on a heck of a cliffhanger, revealing Spider-Man and Peter Parker are different people. Even so, the popularity of Batman, Catwoman, and wedding storylines in general meant there was just no competition.
Wedding stories in comics aren't just about watching two well-known characters getting married, of course. These events tend to bring together a huge number of big-name heroes who attend the event, and that often means plenty of villains who decide to crash the party as well (see DC's Prelude to the Wedding one-shots). Of course, there's something to be said for the buying power of every comic fan's inner hopeless romantic.
These figures only represent the sales data sold through to retailers for July 2018, and while the Batman/Catwoman wedding will have repercussions felt in the DC comic universe for some time, it was an event in an already successful series. Amazing Spider-Man, on the other hand, is a new ongoing series, so Marvel fans can trust it will continue to rake in the readers for months to come.
Source: Diamond Comics