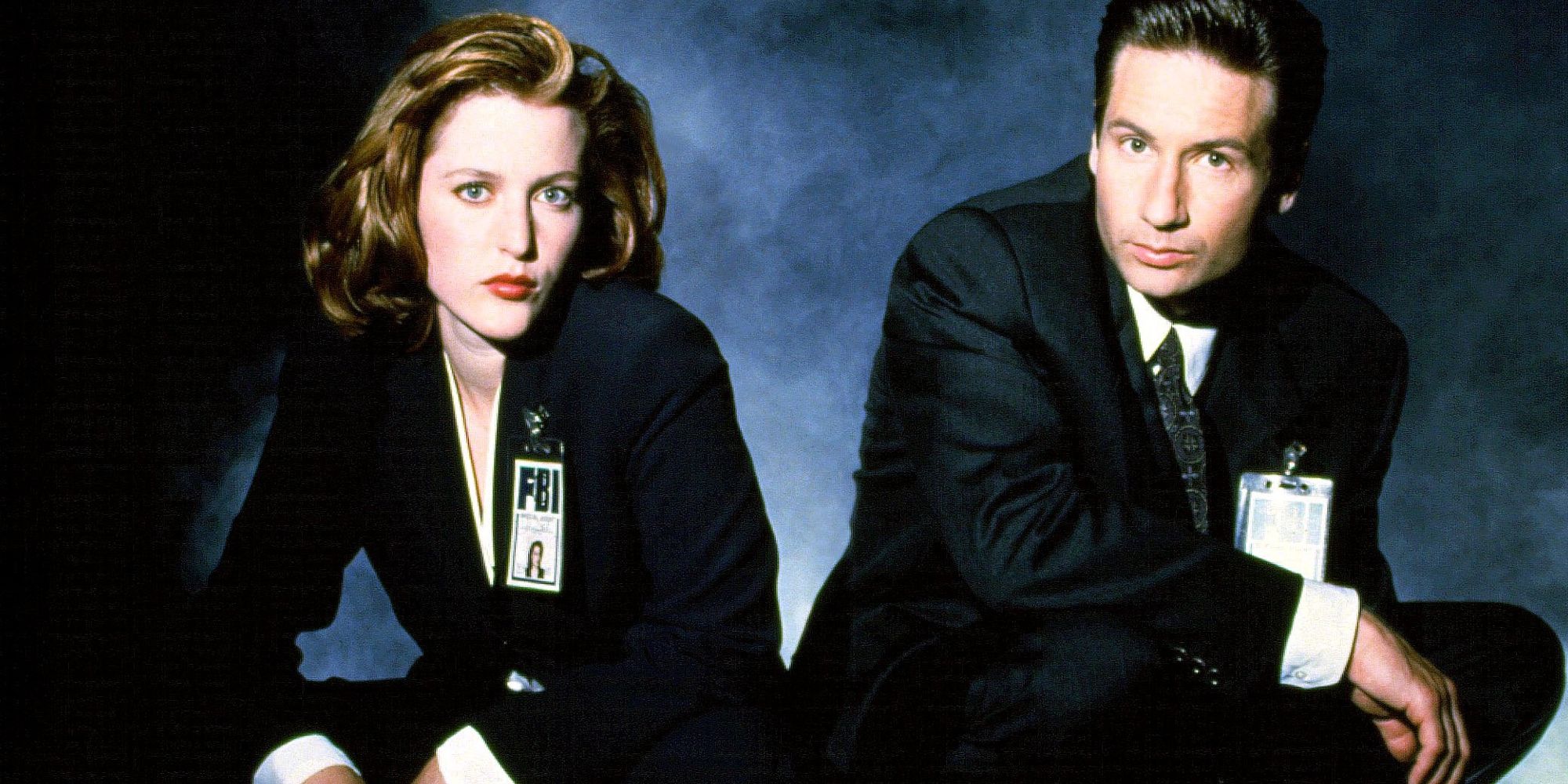 Recent revival seasons aside, The X-Files remains a pop cultural phenomenon, which is why BBC America is staging a five-day marathon for the series' 25th anniversary. The cable channel has cultivated a genre-friendly atmosphere for years, being the U.S. home of Doctor Who, as well as offering original series, like Orphan Black and this year's buzzy Emmy nominee, Killing Eve. In addition to its solid lineup of original (or imported) series, BBC America is also home to series that have since gone into syndication, like Star Trek: The Next Generation and The X-Files. 
For viewers who haven't yet cut the cord, don't have a Hulu subscription (the only streaming service that currently offers The X-Files in its entirety), or simply like the idea of participating in the sort of marathon that actively encourages inactivity, this five-day event is the perfect way to say, "I want to believe." And it will signal the inexorable passage of time to boot, as the marathon will help celebrate a quarter century of Fox Mulder (David Duchovny) and Dana Scully (Gillian Anderson) seeking out unexplained phenomena while dodging cigarette-smoking government agents and the occasional little green man. 
To mark the occasion, BBC America is also getting into the social media spirit with the hashtag #XFiles25, so viewers can announce their participation in the event to the world. With the marathon beginning on September 10, BBC America has delivered a self-referential announcement counting all the reasons fans should tune in. Check the trailer out below:  
In the age of streaming and on-demand options, it's a little strange to think a marathon would appeal to audiences when they can just fire up their favorite episode at their leisure. While that's certainly convenient, it lacks the sense of community and participation (and endurance) that makes these marathons so much fun, whether you're in for the long haul or just a few episodes at a time. FXX's Every. Simpsons. Ever. marathons are another good example. There's something enticing about tuning in and giving yourself over to the programming, even though the entire series is available to stream. 
BBC America's marketing department deserves praise for cutting together a fun trailer that not only gets what's fun and appealing about TV marathons, but also what's fun and appealing about The X-Files. In case you were wondering, the upcoming marathon wisely ignores the two revival seasons, presenting instead seasons 1-9, plus the two feature films. 
The X-Files 25th Anniversary Marathon begins on Monday, September 10 on BBC America.