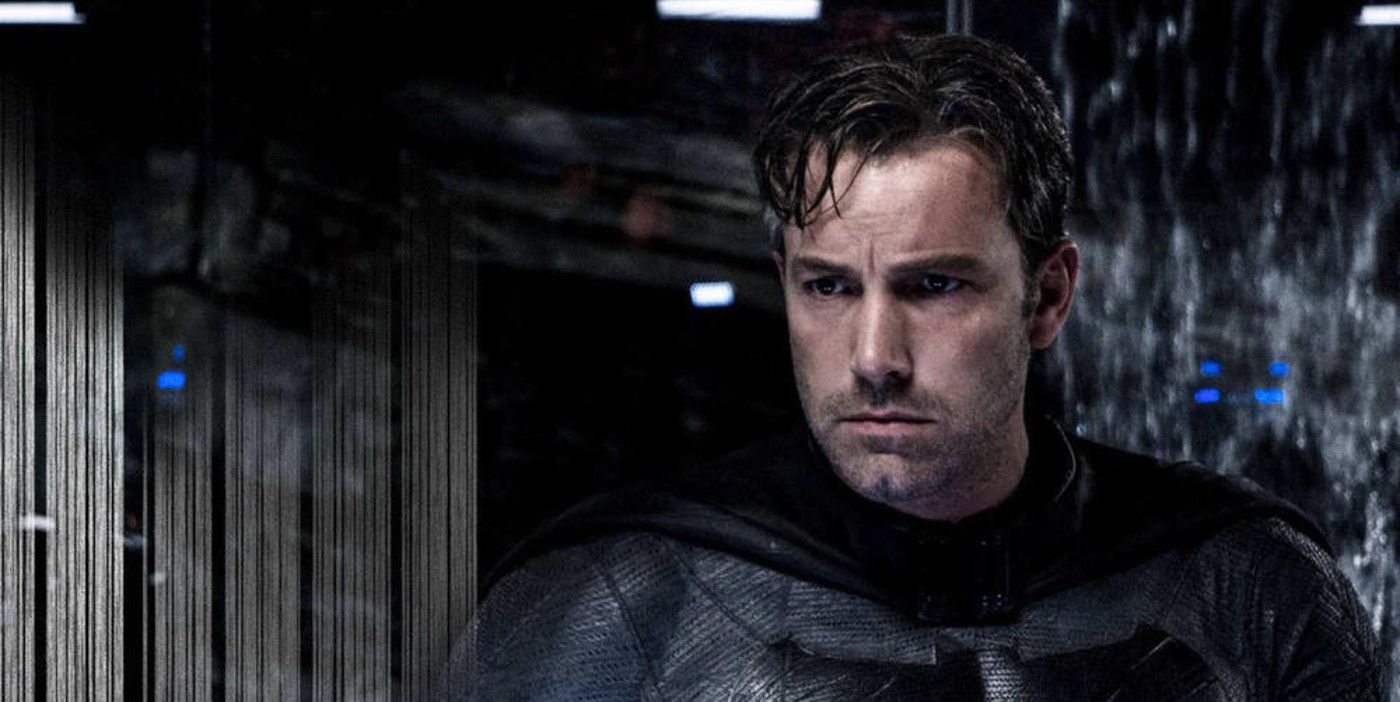 Ben Affleck expresses his excitement for Matt Reeves' The Batman, which will star a new actor as Bruce Wayne. Back in 2013, Affleck was cast as the Caped Crusader for Zack Snyder's Batman V Superman: Dawn of Justice, and many will remember he was a controversial pick for the role at the time. However, Affleck was able to prove the skeptics wrong by delivering a grizzled performance as a world-weary and older Bruce, depicting the character onscreen like never before. Though Batman V Superman received mixed reviews, Affleck was seen by many as a highlight and fans left wanting to see more of him.
Obviously, a lot has changed in the few years since Batman V Superman premiered, including Affleck's involvement with the DC Extended Universe. When Justice League underperformed critically and commercially, it was all but guaranteed audiences had seen the last of Batfleck. By the time DC's failed team-up debuted in theaters, Affleck had already passed writing and directing duties on a solo Batman movie to Reeves and there were countless rumors he was looking to leave the franchise. Now, it's finally been confirmed The Batman will feature a different actor in the role of Bruce, but Affleck remains enthused for what's to come.
Related: All 30 Upcoming and In-Development DC Films
Taking to Twitter to share news about The Batman receiving a summer 2021 release date, Affleck stated he was "excited" for the movie and to see what Reeves does with the material. You can check out his post in the space below:
For DC fans, this has to be a bittersweet moment. On one hand, it's nice to have some clarity on The Batman at long last, after months of unverified reports and speculation. Reeves has already proven himself as an exceptional filmmaker on his two acclaimed Planet of the Apes entries, so it should be fascinating to see what he can do with a hard-hitting Batman story that taps into the character's status as the world's greatest detective. At the same time, several viewers were fond of Affleck's interpretation and wished he could have stayed around longer, possibly headlining a memorable standalone film (or more). As thrilling it is to see Reeves take the controls with a younger star, a case can be made Affleck's talents were wasted here and he deserved a better shot.
It'll be hard to not think about what might have been regarding Affleck's tenure as Batman, but hopefully this is the beginning of a fresh start for him. He's already lined up multiple new projects, headlining Gavin O'Connor's drama Torrance and possibly directing a movie about the McDonald's Monopoly scam. It wasn't that long ago Affleck reinvented his career with movies such as The Town, Argo (which won Best Picture), and Gone Girl. Freed from franchise obligations, Affleck should be able to do as he pleases now, and it'll be exciting to see what he chooses to do in the immediate future.
Source: Ben Affleck