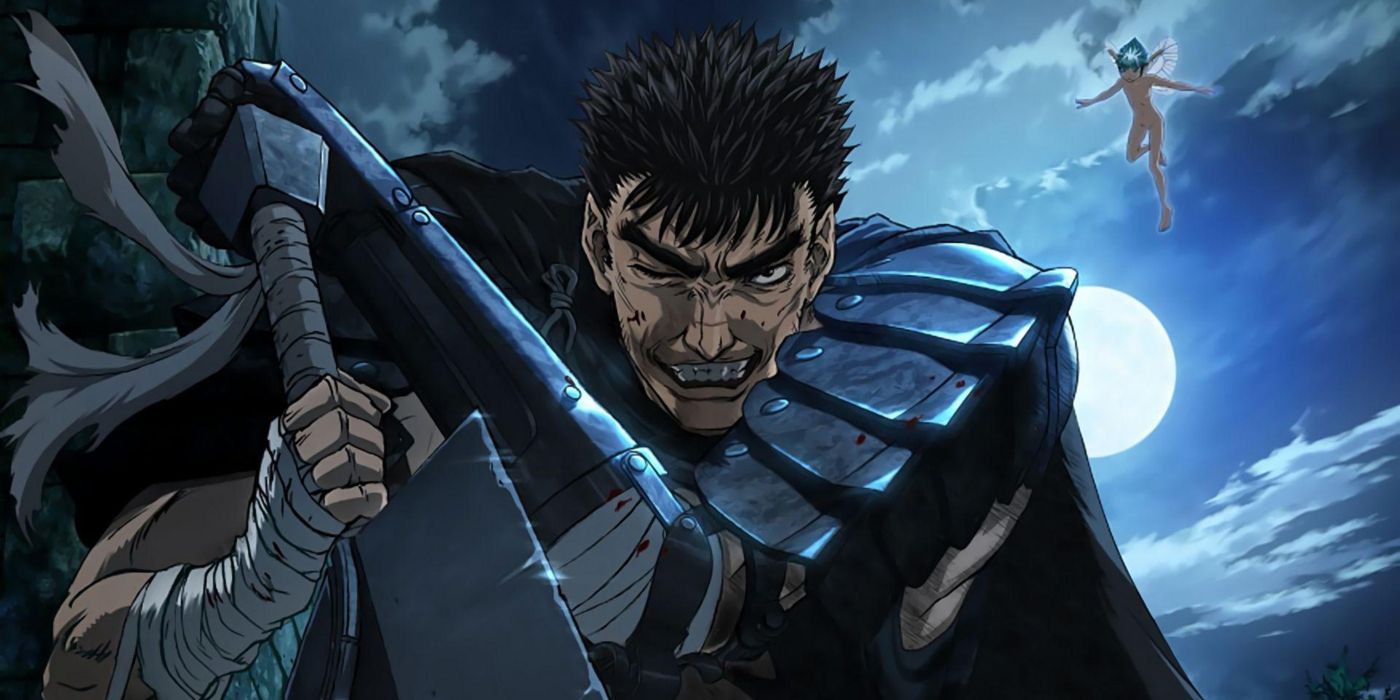 Shin Itagaki, the director of the latest anime incarnation of Berserk (2016-17), has lashed out at the industry's shortage of anime directors. Itagaki made a name for himself working as a key animator on Full Metal Alchemist before moving on to become an assistant director on Desert Punk and eventually helmed the doomed Berserk 2016 and its subsequent follow-up.
The anime industry has notoriously brutal development schedules that force animators to work grueling hours. This has led to a bit of a crisis in the industry making key animators difficult to find. While that problem has been relatively well known for some time, Itagaki decided it was time to point out that the problem has spread to animation directors, as well.
Related: Best Anime Shows Coming To Netflix In 2019
Taking to his recurring column on Web Anime Style, Itagaki wrote about the plight of the industry. Essentially, the problem boils down to the sheer volume of anime being created. With so much being created, animators can't acclimate quickly enough to new projects, receive adequate training, or get the rest they need to keep working. Each slip-up and mistake lands on the animation director, which makes it the animation director's job to clean up the mess of overworked animators and key animators. Itagaki explained just how dire the problem has become: "These days, it is normal for the unit/episode director (enshutsu) and animation director to redraw 80-90% of the key animation that is submitted." There aren't many directors willing to put up with such conditions, leading to the industry bleeding some of its best talent.
Since the conclusion of the Berserk anime in 2017, Itagaki has been busy directing the anime series Ulysses: Jeanne d'Arc and the Alchemist Knight. In part of his column, he mentioned that while directing the series, he was approached by two other animation companies for him to come in and serve as their animation director. However, his own work on Ulysses: Jeanne d'Arc and the Alchemist Knight ran into issues and he was forced to step in, uncredited, as an animation director when the series was going through its period of crunch development.
Itagaki received a lot of flak from fans of Berserk for the haphazard style and muddy animation presented in Berserk 2016 and 2017. In the column, he wrote about the phenomenon of "animation breakdown" claiming that this usually has nothing to do with the competency of staff. Instead, Itagaki points toward the shifting business world that under girds the entire industry. Small animation studios or even mid-sized production outfits can lose their animation directors to bigger studios able to offer more resources or a healthier working environment. When that happens, there's no one left to correct the mistakes made by the animators.
Source: Web Anime Style