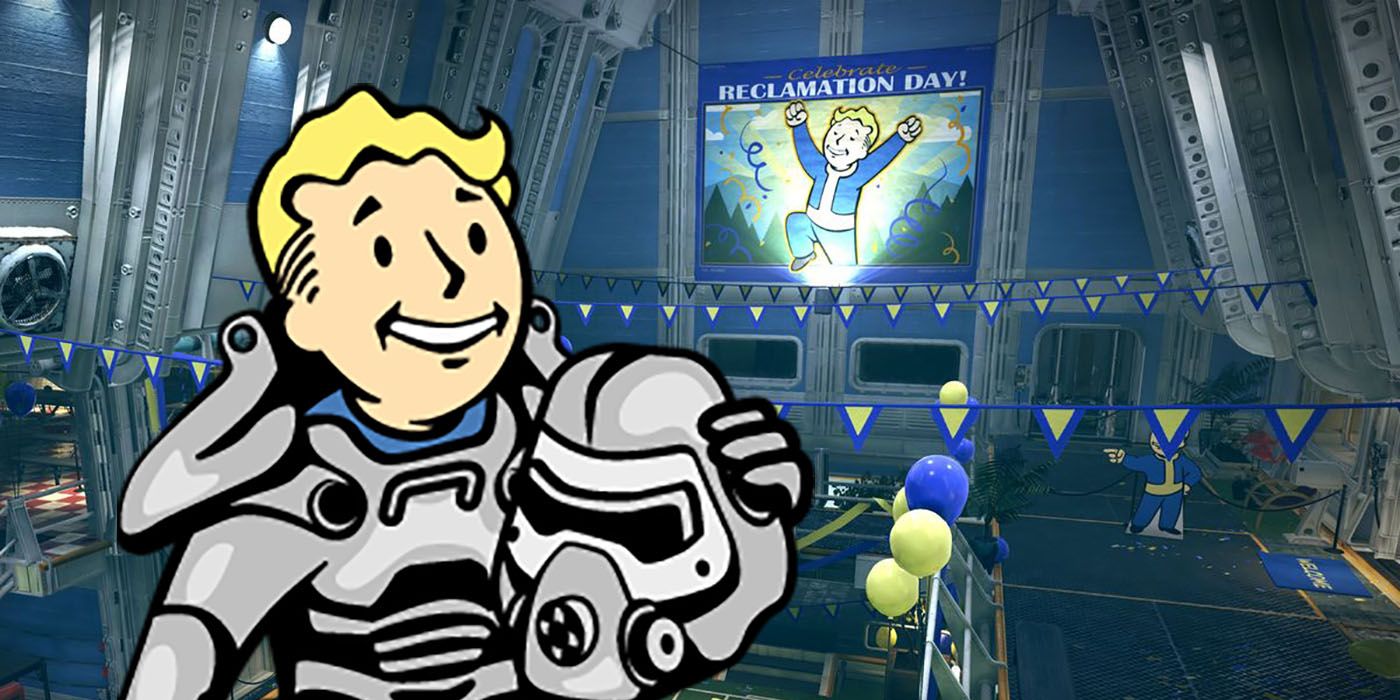 Bethesda confirms that it won't launch Fallout 76's PC version via Steam. It is set to also be available on Xbox One and PlayStation 4 when it releases later this year.
Although Fallout first debuted back in 1997, Fallout 76 will be the franchise's first foray into multiplayer gaming. A single-player option may be added at some point, but Fallout 76 will at least start as a completely different experience to what players have come to know. Also breaking with the norm, Bethesda will launch Fallout 76's PC version in its own way.
Related: Fallout 76 – Everything You Need to Know
PC Gamer revealed the updated notes for Fallout 76's B.E.T.A. (Break-it Early Test Application) and confirmed that the latest game will use the Bethesda.net storefront instead of Steam. A rep told the site via email:
"The PC version of Fallout 76, for both the B.E.T.A. and the launch, will be available only via Bethesda.net, not on Steam."
The Fallout 76 purchase page also includes a generic PC logo rather than the Steam insignia. While this isn't concrete evidence that Fallout 76 will never be available on Steam, it is a brave move for Bethesda to go it alone with the PC version at the beginning.
With Valve typically taking a 30% cut of games sales, it makes financial sense that Bethesda wants to avoid Steam as it builds Fallout 76's player base. Bethesda clearly has a plan for how it wants the game to work when it comes to money and has already promised that microtransactions will fund future DLCs instead of a traditional buy-to-play model.
Bethesda is the latest developer who is keen to avoid using third-party companies to distribute their games. Only recently, Epic Games confirmed that Fortnite's Android release will only be available through the official Fortnite site and will bypass the Google Play Store. As well as avoiding others taking a cut, developers using their own storefront helps to make more of a name for themselves.
As for Steam, it is important to note that Bethesda has a complicated history with the company. Although Fallout Shelter debuted on Bethesda.net in July 2016, it didn't appear on Steam until March 2017. Considering some 36 million gamers have been playing PlayerUnknown's Battlegrounds through Steam, Bethesda could potentially be alienating a lot of players. Despite recent controversies and the news that Valve will no longer regulate Steam unless games are illegal, there is no escaping the selling power of the storefront.
Ahead of the game's full release in November, the B.E.T.A. version of Fallout 76 will launch first on the Xbox in October, followed by PlayStation and PC soon after. Elsewhere, the notes confirm that those who play Fallout 76 B.E.T.A. will see their gameplay rollover as it evolves into the final version of the game. There is still plenty to keep fans talking about Fallout 76 and everyone is expecting Bethesda's ambitious MMO to be a major talking point of QuakeCon 2018.
Source: PC Gamer