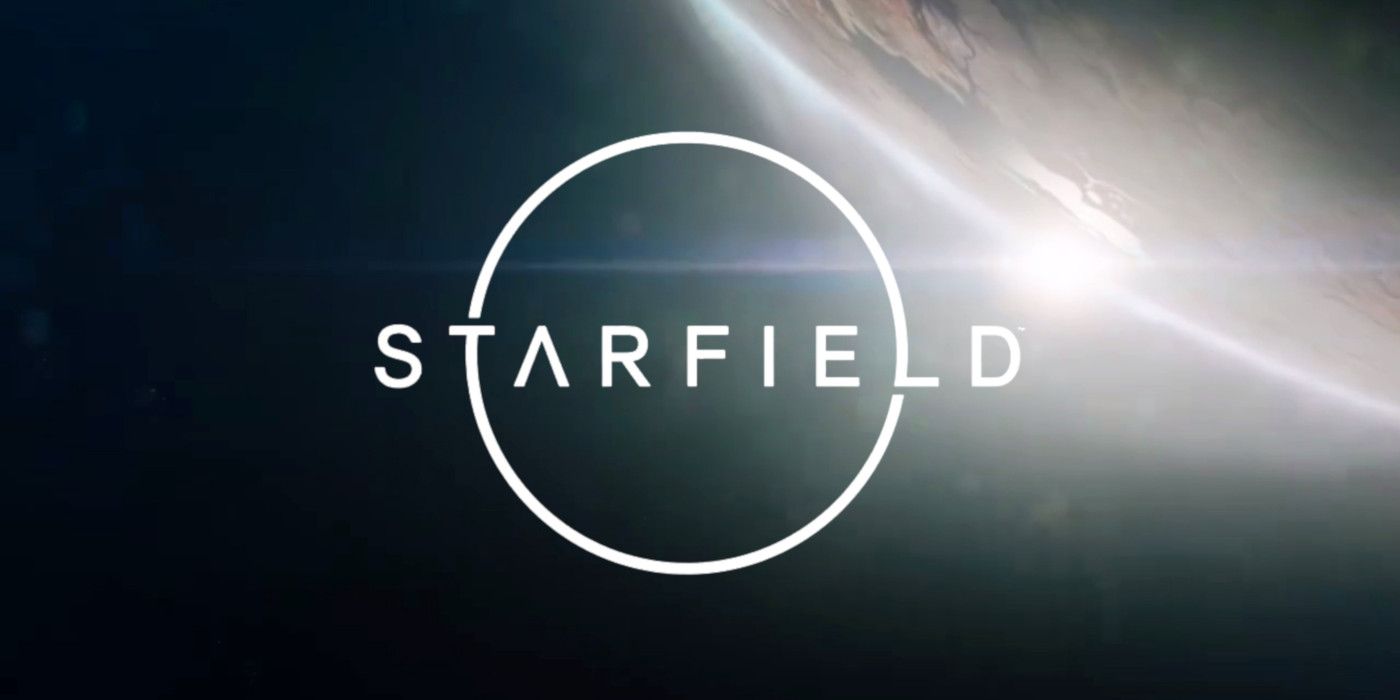 Bethesda Game Studios has confirmed that their long-awaited space-themed RPG Starfield will be a single-player game. This marks one of the few things that is known for certain about the game, which has reportedly been in the works since 2008.
Starfield would mark the first original game franchise from Bethesda Game Studios in nearly 25 years. The publisher – best known for their long-running Elder Scrolls fantasy RPG series and the most recent entries in the post-apocalyptic Fallout series – stunned gamers with their presentation at the most recent E3 conference. It was here that Bethesda released the first teaser trailers for Starfield and Elder Scrolls VI and announced Fallout 76 – the first mutli-player game in the franchise's history. This sparked rumors of a shift in Bethesda's focus, from single-player games to MMO-style RPGs, such as Elder Scrolls Online.
Related: Bethesda Finally Confirms Starfield and The Elder Scrolls VI
Bethesda's VP of Marketing, Pete Hines, refuted these rumors in an interview with VGR. Hinds confirmed that despite the next Fallout game being developed for multiple players, Bethesda remains as committed as ever to developing solo-play adventures. Indeed, the intention of releasing the brief teaser trailers at E3 2018 was to affirm that the company is still making single-player games!
[The announcement] also helps convince folks, like, look, this is not forever-more what we're doing." stated Hines; "We are going to do a game that's just single-player next time around, and yes, we are going to get to Elder Scrolls VI.
Unfortunately, despite the confirmation that the next Elder Scrolls game and Starfield will both be single-player games, Hines was not ready to confirm anything else about either of the upcoming games – not even the exact settings! "There's going to be a long time before we're ready to talk about what those are, because we want the time between when we start to talk about it and it comes out to not be two years long or three years long."
There have been rumors for some time that Starfield would be set in the same universe as Fallout, focusing on the descendants of the first humans who were sent to colonize space before a nuclear war forever changed the Earth. There has also been more than a fair bit of speculation as to which part of the world of Tamriel the next Elder Scrolls game will be set in. Unfortunately, only two things are certain in the wake of Hines' statement – these games will be based around the classic Bethesda solo-player experience and fans are going to be in for a long, long wait.
Source: VGR
The post Bethesda Promises That Starfield Will Be A Fully Single-Player Game appeared first on ScreenRant