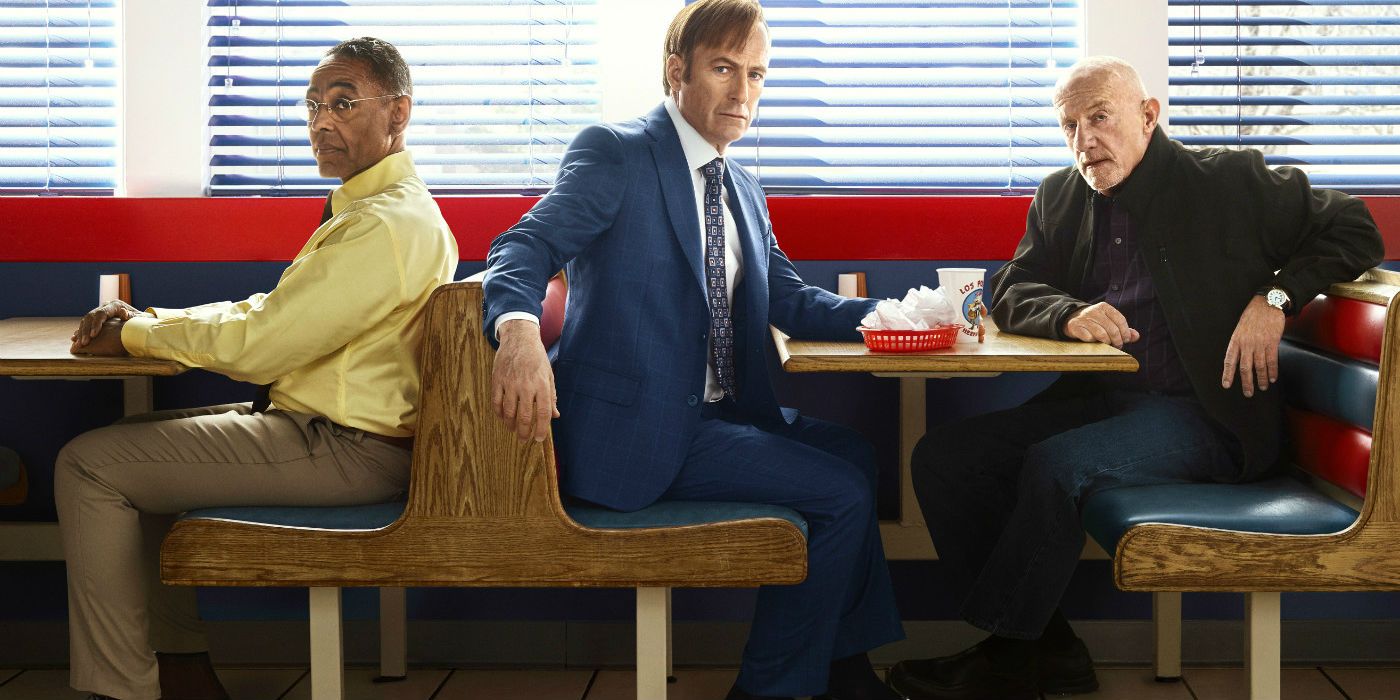 A very important character from Breaking Bad will be re-introduced on the fourth season of Better Call Saul. Vince Gilligan's spinoff, prequel series on AMC is said to feature a character that fans of the show are already very familiar with. As a series that leads up to the dramatic events of Breaking Bad, a number of key players could come into the mix.
Two years after the hugely successful Breaking Bad, AMC partnered with Gilligan again to create Better Call Saul. The show has seen roughly the same success as its predecessor. The angle with Better Call Saul was developing an entire show around character Jimmy McGill. McGill, played by Bob Odenkirk, appeared in the second season of Breaking Bad, and his character would become a recurring figure all the way through the show, including the series' final episode "Felina." The events of Better Call Saul relay everything that came before McGill was known as Saul Goodman.
According to The Wrap, Gilligan broke the news during the show's Masterclass panel. The panel was a part of the recent AMC Summit held in New York City. Of course, Gilligan was cryptic about who the character could be, but he did mention that, overall, fans would be very pleased with the addition to the show.
The popular AMC show has mixed comedy and drama since its premiere. With season 4 returning this fall, Gilligan said that fans can expect the show to continue following suit on its style. But in much bigger fashion. "Season 4 is so good," he said. "It gets darker, it gets richer. It's still got funny in it, but on the Venn diagram of Breaking Bad and Better Call Saul, the overlap in the center is getting bigger and bigger."
Someone who will not be returning to season 4 will be Michael McKean's Chuck McGill, Jimmy's brother. While maybe not physically in the next season of the series, executive producer Melissa Bernstein did speak on the matter."We're going to see Chuck and we're going to feel him even when we're not seeing him," she explained. "He has such a profound effect on Jimmy and thus, Saul."
There's a lot of speculation that can go into who it is that may be returning to Albuquerque. Fans of the show would love to see favorite Aaron Paul as Jesse Pinkman return. Having Paul back in character could provide more context to Jesse's past, where fans have the opportunity to actually see it all play out. But that guess might be a little too on the nose. Another possibility could include Hank Schrader, played by Dean Norris, who was a crucial part of the Breaking Bad dynamic. It remains to be seen which character will ultimately return for Better Call Saul, and fans won't have to wait long to find out.
Better Call Saul season 4 premieres August 6 on AMC.
Source: The Wrap
The post Better Call Saul Season 4 Features A Breaking Bad Character appeared first on ScreenRant