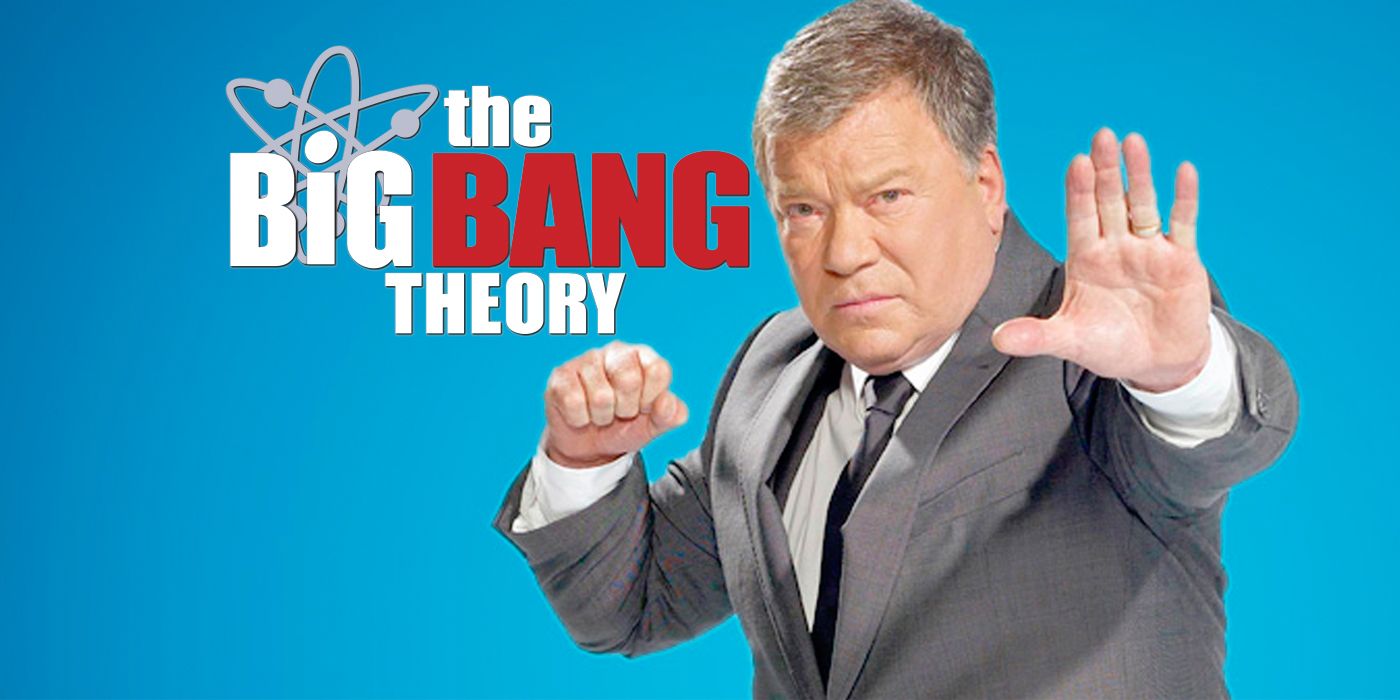 As part of its 12th season, The Big Bang Theory has cast William Shatner in a guest role for an upcoming Dungeons and Dragons-themed episode. This news marks the first time Shatner has appeared on the show and it couldn't come at a better time since The Big Bang Theory is set to end this spring.
Since its premiere in 2007 on CBS, The Big Bang Theory has become one of the highest-rated network series of its time, with a growing and extensive fanbase. Despite its staying power and place in the cultural landscape, the decision to end The Big Bang Theory was announced just after the season 12 premiere in September 2018. It's believed that the show's end was brought about by series star Jim Parsons not wanting to return for another season, although it's hard to tell what exactly led to the show officially ending. In light of this, The Big Bang Theory has been making the most of its final season as it tries to tie up all of its loose ends, and that includes bringing on a bevy of guest stars to appear in various episodes, as was the case with Sean Astin and Kal Penn appearing in a recent episode.
Related: 25 Wild Details Behind The Making Of The Big Bang Theory
According to TVLine, Shatner has been cast in an upcoming Dungeons and Dragons-themed episode. It's unclear how exactly the classic roleplaying board game will figure into the episode, but Shatner is not the only heavy-hitting guest star involved in this special event. In addition to Shatner, True Blood alum (and prolific D&D player in real life) Joe Manganiello, director Kevin Smith, Kareem Abdul-Jabbar, and Wil Wheaton (who, as a heightened version of himself, is Sheldon's nemesis on The Big Bang Theory) will also appear in guest roles for the episode. TVLine doesn't hint at the kind of character Shatner will play or if he'll simply be playing a version of himself. Similarly, there are no specifics on the plot of the episode or even when the episode will air. For now, all that's been revealed is what the description being used to tease the upcoming episode on The Big Bang Theory's Twitter page states, claiming "EPIC Dungeons and Dragons battle" will take place.
Shatner's involvement in an episode of The Big Bang Theory is a huge get for the show. Reports have circulated for years that offers have been made for Shatner to appear, with the Star Trek alum apprehensive to sign on because he would have reportedly been playing a heightened version of himself, something he apparently wasn't keen on doing. Even though Shatner has maintained a steady career full of guest roles on shows like Haven and Psych in recent years, he's always had a connection to The Big Bang Theory thanks to starring alongside co-lead Kaley Cuoco in a series of Priceline commercials.
Shatner finally coming aboard The Big Bang Theory is reason enough to watch this special upcoming episode, even though the mere mention of pop culture mainstays like Smith and Wheaton is enticing as well. For longtime fans, it will no doubt be exciting to see Shatner on The Big Bang Theory, joining fellow Star Trek co-stars Leonard Nimoy and George Takei, who have also guest starred on the show. With all this in mind and only ten episodes left in the final season, fans should make sure to tune in each and every week to avoid missing what will surely be an unmissable episode.
Source: TVLine