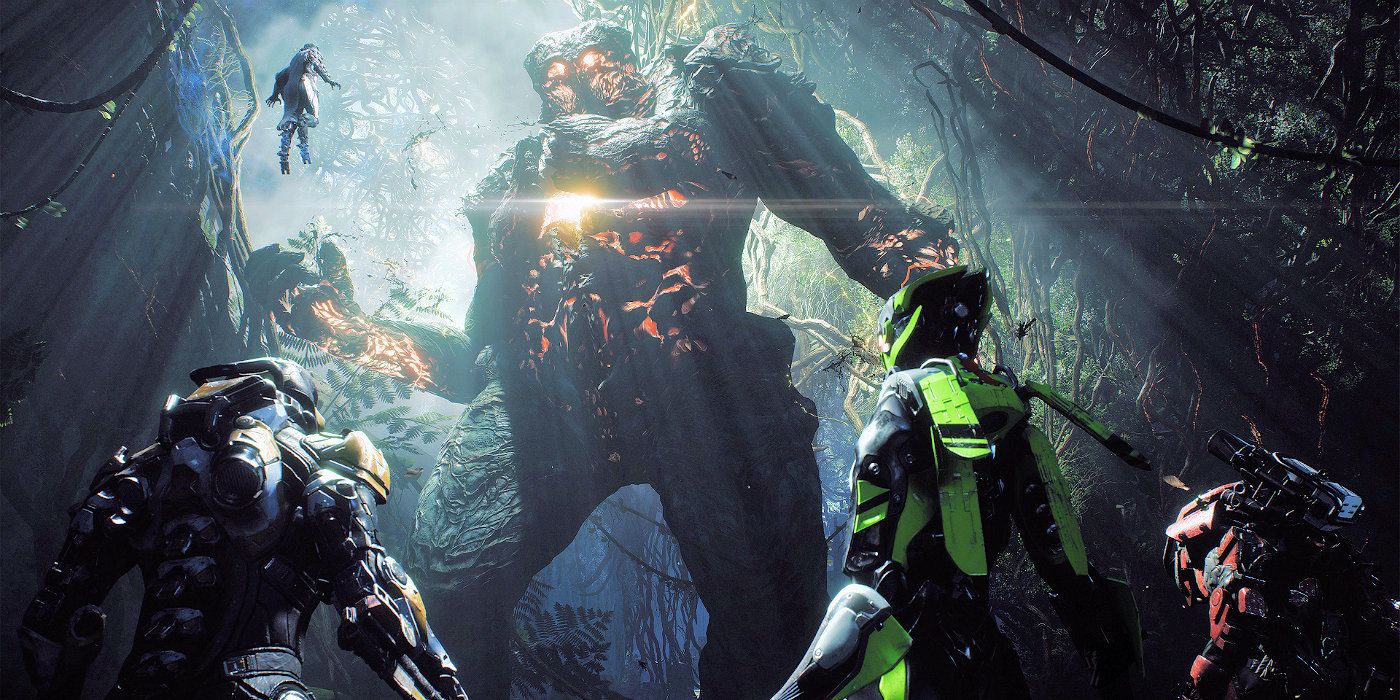 BioWare's Anthem will be more like Bungie's Destiny because it's what players are asking for. Anthem, an online RPG set to come out next month, has been repeatedly compared to Destiny, but developer BioWare has argued against any similarities – until now.
BioWare's upcoming Anthem is shaping up to be one of the biggest games of the year. Much of the game remains a mystery, but it has been revealed that the game can be played as either single player or co-op in squads of up to four players. The online shooter will rely heavily on the RPG elements in order to stand out. Gamers play as Freelancers, traversing a landscape that is under a constant threat of change thanks to a phenomena called "Shaper Storms." In order to keep players engaged, Anthem will include an ever-evolving adventures, though BioWare has so far been mum on just how they plan to execute such a feat. For now, players will have to wait until launch to learn just what the world of Anthem contains, though they can expect to see some similarities to Destiny.
Related: How Progression And Loot Work In BioWare's Anthem
Although much of the game remains a mystery, BioWare has revealed players can expect Anthem to have a social hub called Launch Bay – a feature reminiscent of other online multiplayers, including Destiny. According to Kotaku, the addition of a social hub is recent and a direct result of player feedback. Among the comments from the game's closed alpha were questions regarding the lack of any social hub for players to interact, and lead producer Michael Gamble made the announcement on Twitter, saying, "Yeah, we listened to you."
Anthem's Launch Bay is somewhat reminiscent of Destiny's Tower. Although Destiny is far from the only online multiplayer to include a social hub of some sort, considering all of the parallels already made between the two games, it's difficult to overlook the addition of another. In response to the comparisons, Gamble explained that Anthem started development before Destiny, but BioWare has undoubtedly studied and learned from the competition since then.
Gamers will likely continue to compare and contrast Anthem and Destiny, but that needn't be a bad thing. Players questioned why Anthem didn't include a social hub like other online multiplayers, so BioWare responded. Certain elements often appear again and again within a genre because they work, but because Anthem hasn't been able to shake itself loose from Destiny's shadow, it will need a strong story in order to grab and maintain its audience, to differentiate itself. Seeing as BioWare has delivered compelling, immersive stories before, it's possible Anthem could be just as successful.
Source: Kotaku