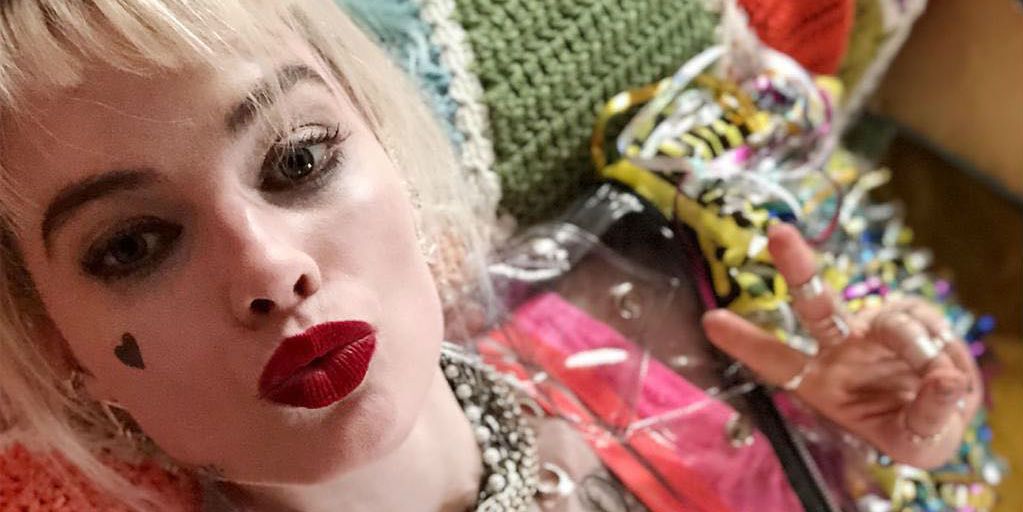 Margot Robbie debuts Harley Quinn's new look for Birds of Prey (and the Fantabulous Emancipation of One Harley Quinn). Robbie broke out in the role of Dr. Harleen Quinzel in 2016's Suicide Squad and immediately made audiences eager to see more of her. Warner Bros. and DC Films have been listening and developed at least four different possible movies for Harley to star in. But, with Robbie backing Birds of Prey as a producer, the all-female team up is the one that came out on top.
The movie found Cathy Yan to be its director last year, which really put Birds of Prey in motion. The pre-production process eventually led to Jurnee Smollett-Bell and Mary Elizabeth Winstead being cast as Black Canary and Huntress, making them the other two members of the team. These three female heroes will work together to try and defeat Black Mask, played by Ewan McGregor, in an effort to save a young Cassandra Cain (Ella Jay Basco). As exciting as it is to get these new characters on screen, many are most looking forward to Robbie reprising her DC role.
Related: Every Superhero Movie Coming in 2020
She is now ready to do just that it would appear, as Margot Robbie debuted the first look at Harley Quinn in Birds of Prey on her Instagram. The costume is radically different from the one she wore in Suicide Squad, with Harley going for a much more colorful look this time around. It is unclear if this is Harley's final costume for Birds of Prey though, or if this will be one of many new looks.
Robbie previously revealed that Harley would get a brand new look in Birds of Prey, but also teased that there may be multiple iterations of her costume. After all, Harley isn't afraid to express herself, so it would appear she's going to do more of that in her next film. Christina Hodson, Birds of Prey's writer, recently said Harley won't be in anyone's shadow in the film, and even though she was talking about it from a story perspective, it will be hard to take attention away from Harley with this look.
Birds of Prey may already have begun filming before this post, but this could be Robbie's first day back. If she's now sharing photos of Harley's new look, then it may not be too long before other cast members share their costumes. The live-action looks of Black Canary and Huntress are highly anticipated, while many are also curious to see what McGregor looks like as Black Mask. And, if this isn't the only new costume Harley wears, then Robbie could provide more updates as filming continues on Birds of Prey (and the Fantabulous Emancipation of One Harley Quinn).
Source: Margot Robbie