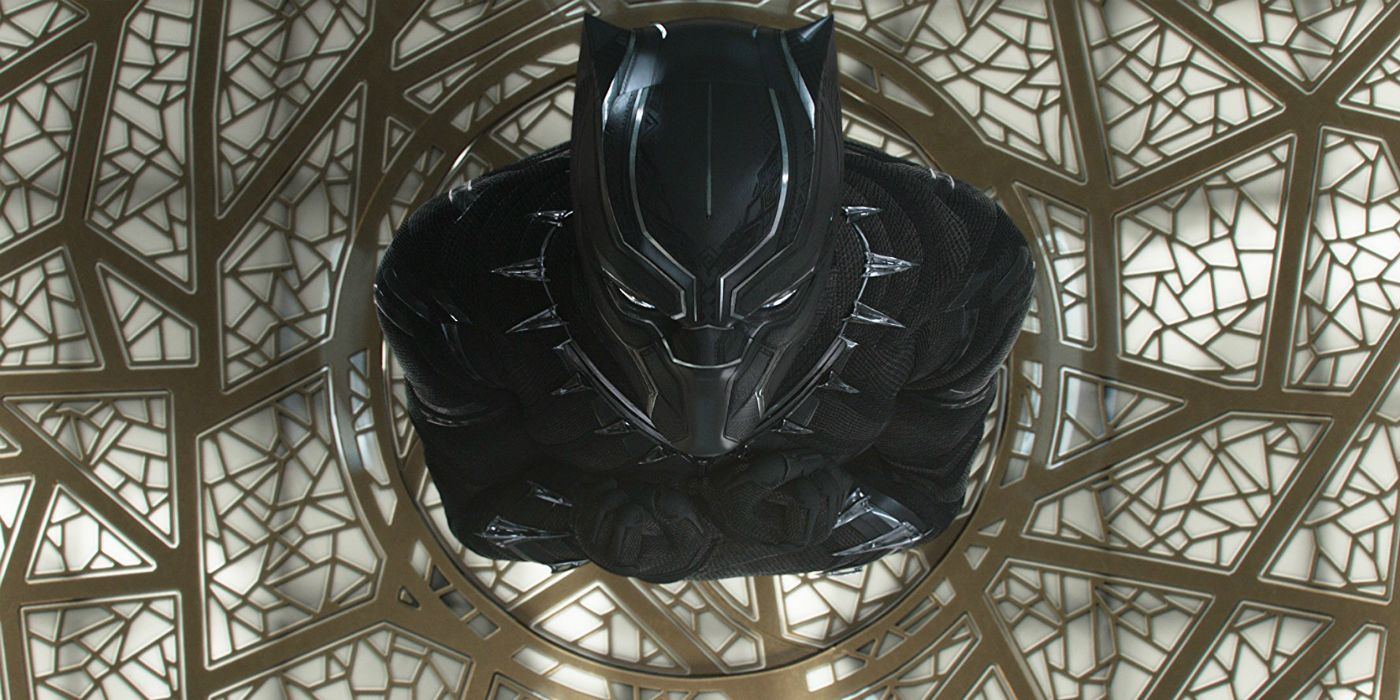 The Smithsonian Institution has chosen to recognize the cultural importance of Marvel's Black Panther, purchasing a number of MCU items to be displayed by the National Museum of African American History and Culture later this year.
Marvel Studios was confident that Black Panther would be a success; the film was a bold step forward in terms of representation and diversity, launching a new MCU franchise set in the fictional African country of Wakanda. But not even Marvel Studios could have quite expected the movie to perform as well as it did, grossing $1.3 billion at the global box office. Incredibly, it's the highest-grossing superhero movie to date in the domestic market, bringing in just shy of $700 million. Even Avengers: Infinity War isn't going to beat it.
Related: Black Panther's Success Hurts Avengers: Infinity War's Final Act
In an official press release, the Smithsonian Institution has revealed that they've purchased several items from Black Panther, likely to be displayed at the Smithsonian African American Film Festival in October. The items include:
A costume actually worn by Chadwick Boseman during the production
A shooting script signed by Ryan Coogler, Kevin Feige, Nate Moore, and Joe Robert Cole
Two pages of spec script
24 high-resolution production photographs
It seems these items were obtained back in February, when the Smithsonian Institution hosted a screening of Black Panther. They recently obtained the directors' chairs from Avengers: Infinity War and a Captain America shield from Captain America: Civil War, as well, raising the exciting possibility that the MCU will soon have a permanent presence at the Smithsonian.
According to the Smithsonian Institution, Black Panther is worth special recognition because he was the first superhero of African descent to appear in mainstream American comics. "Black Panther illustrates the progression of blacks in film," the press release notes, "an industry that in the past has overlooked blacks, or regulated them to flat, one-dimensional and marginalized figures. The film, like the museum, provides a fuller story of black culture and identity." They go on to point out that Black Panther's origin can be found in comics from the '60s, during the height of the civil rights movement. This historical context just adds another layer of depth to Black Panther's cultural significance.
The first Smithsonian African American Film Festival will run from October 24-27, and it's intended to become an annual event. The festival is designed to discover and celebrate works of cultural significance, providing a platform for both well-known and lesser-known African American image makers. The Black Panther items are a significant coup for the Smithsonian, but they'll be sat alongside works that may not otherwise receive much theatrical attention. Another highlight will be the screening of Malcolm X Struggle for Freedom, a movie restored by the Smithsonian Institution that explores Malcolm X's life and philosophy.
Source: Smithsonian Institution
The post Black Panther Costume & Script Headed to Smithsonian Institution appeared first on ScreenRant