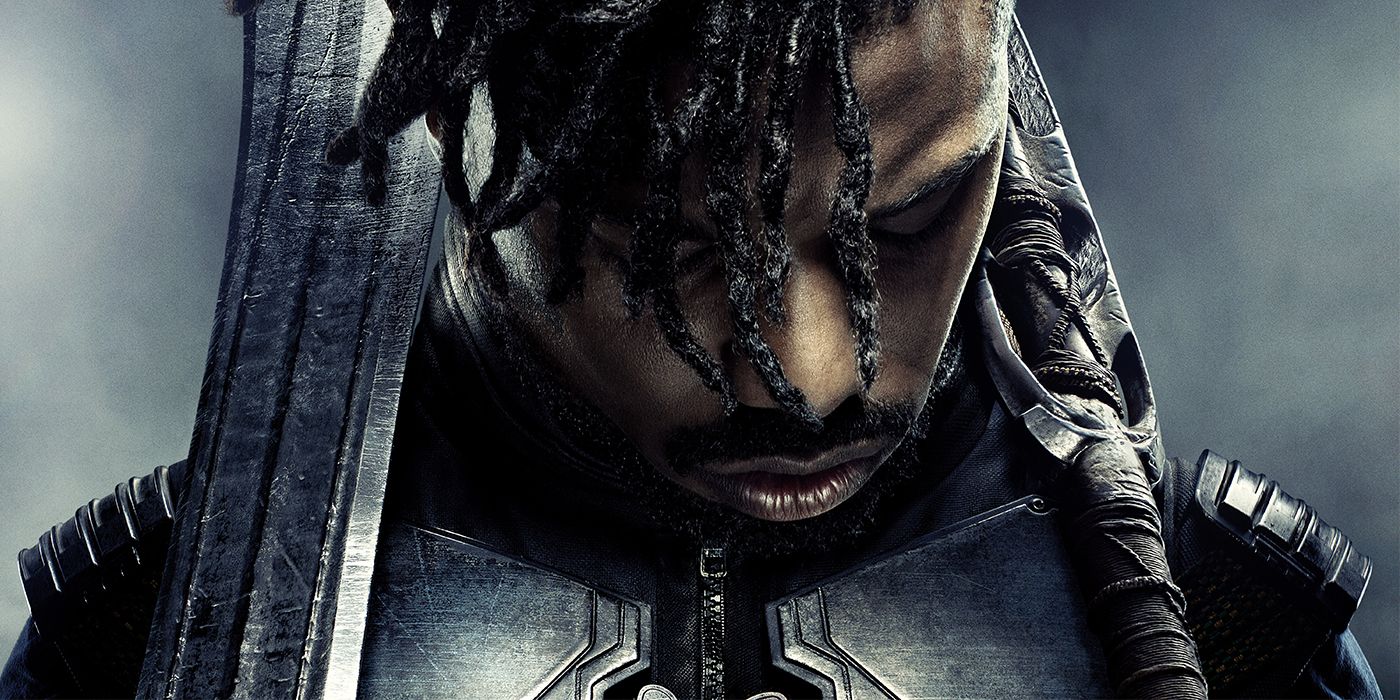 Killmonger becomes the hero in a recent fan re-cut of the Black Panther trailer, which edits the film's footage to show his point of view. The short trailer barely features Chadwick Boseman's T'Challa at all, teasing an alternate narrative centered entirely on Michael B. Jordan's Killmonger.
Ryan Coogler's explosive hit Black Panther was released earlier this year and has proven to be a major cultural movement across the world. The film was historic in every sense of the word, even serving as the movie to break Saudi Arabia's 35-year movie ban this past April when an AMC theater screened the movie in Riyadh, the nation's capital city. Black Panther follows Boseman's T'Challa as he is thrust into the role of King of Wakanda after his father's death. His strengths as a leader and superhero are tested by Jordan's Killmonger, whose radical politics threaten the fate of Wakanda and the entire world.
YouTube user Kaz Kilroy released his Killmonger-focused recut of the Black Panther trailer (above). His trailer-length reinterpretation of the original film is especially amusing in light of the fact that Black Panther won several awards, including Best Trailer, at the Golden Trailer Awards earlier this month. "Orphan, Warrior, Prince," the trailer proclaims as it portrays Killmonger as a revolutionary who, after overcoming the tragedies of his past, has come to overthrow T'Challa's rule and save the day in Wakanda. The trailer is backed by the heavy instrumental beat of RTJ's "Panther Like a Panther".
Killmonger is a character that has been celebrated by many viewers of Black Panther as being one of the best villains Marvel has ever put to screen due to the fact that he has a compelling and tragic backstory coupled with clear and driven motivations. Many considered Killmonger to be one of Black Panther's strongest aspects. He even comes with the ultimate stamp of approval: Tom Hiddleston, who plays another infamous Marvel villain, Loki, called Michael B. Jordan's performance "absolutely extraordinary" and that the character was compelling because "[You] could understand why he was angry and there was a kind of flawed but comprehensible logic in it."
Unfortunately, Killmonger saw his death at the end of Black Panther, but Michael B. Jordan is keen on the opportunity to bring his character back. The actor recently said that he'd love to return as Killmonger in future films in any capacity, claiming that, "if there was ever an opportunity for me to come back and like join this universe… you know, of course I would." If Marvel ever considers such a project, there might be some inklings of a new Killmonger story within this trailer re-cut that could potentially play out on the big screen.
Source: Kaz Kilroy/YouTube
The post Black Panther Trailer Re-Cut From Killmonger's Perspective appeared first on ScreenRant