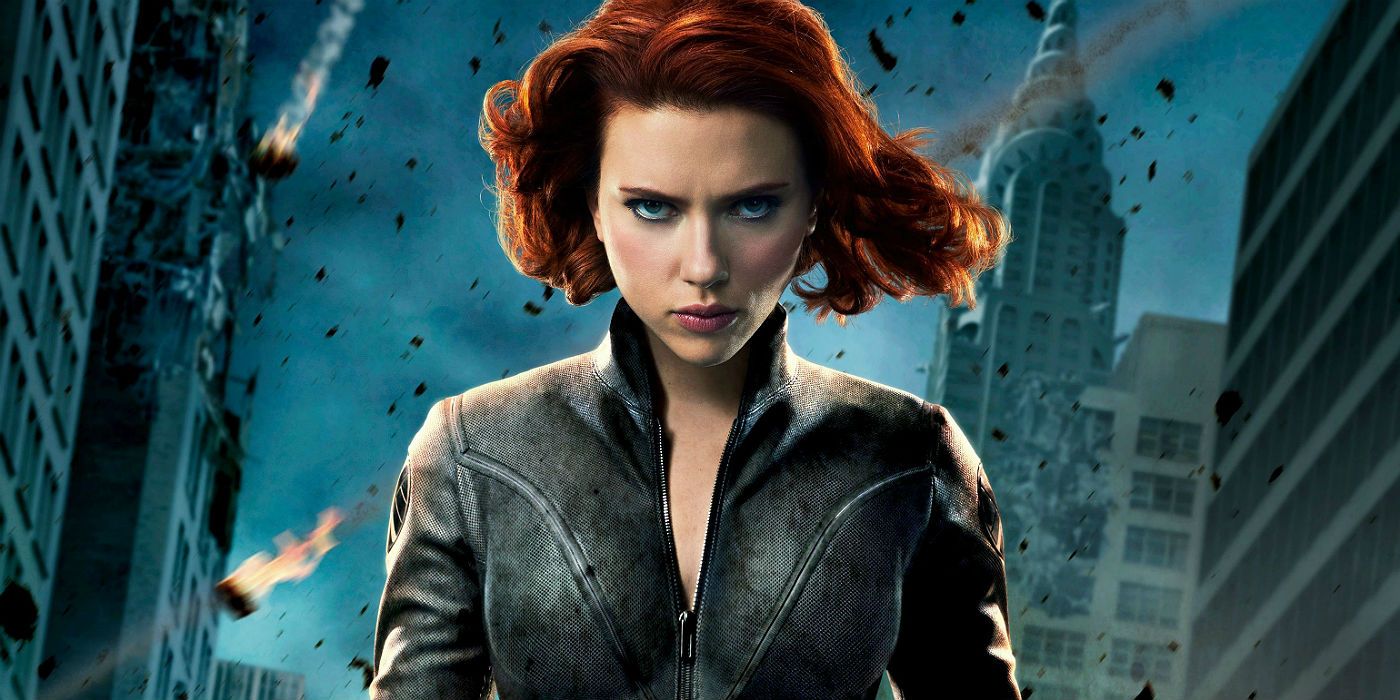 Marvel Studios is eyeing a female director for Black Widow and may turn to Cate Shortland. After years of keeping Scarlett Johansson in a supporting role, Marvel is finally gearing up for a solo movie. Centered around the spy-turned-S.H.I.E.L.D. agent, the film will reportedly take place prior to Natasha Romanoff's days with the secret organization. The film has continued to make progress ever since Marvel hired Jac Schaeffer to write the script.
There hasn't been any official word on Black Widow in the time since, but it's no secret Marvel has their eyes set on hiring a female director. Even though Anna Boden is co-directing Captain Marvel with Ryan Fleck, whoever takes the reigns on Black Widow is expected to be the first solo female director for the MCU.
According to a new report from Deadline, one of the names to keep an eye on when it comes to who will direct Black Widow is Cate Shortland. The 49-year-old filmmaker most recently directed films Lore and Berlin Syndrome. There's so far no indication as to when Marvel will make the ultimate decision, but with production possibly kicking off in 2019, the sooner they hire someone, the better.
The arrival of Shortland's name as a possible contender for Black Widow comes a month after it appeared Marvel seriously began exploring directors. Directors such as Deniz Gamze Erguven (Kings), Chloe Zhao (The Rider), Amma Asante (A United Kingdom), Maggie Betts (Novitiate), and Angela Robinson (Professor Marston and the Wonder Women) have all been linked to job prior. In fact, Marvel is said to have met with over 65 directors regarding Black Widow.
Shortland's work should lend itself to a covert political thriller style movie for Johansson to lead too. Her film Somersault revolves a girl who runs away and must adjust to a new life, which certainly fits the possible story Black Widow could tell. Lore has uneasy alliances and Berlin Syndrome features Teresa Palmer as a trapped/abducted journalist. There's plenty of elements from her previous work that could find a way into Black Widow depending on what story it tells.
However, Shortland is just one name on the shortlist. If any of the aforementioned directors are still in the mix, she's got some serious competition. The project will be a big change in scope for almost anyone Marvel hires, but they've shown a consistent ability to help make the transition to big blockbusters as easy as possible. So, whether it is Shortland or another name that hasn't been mentioned, it hopefully won't be too long until they're hired.
Black Widow is currently in development but does not have a release date.
Source: Deadline
The post Black Widow Movie Director Shortlist Includes Cate Shortland appeared first on ScreenRant