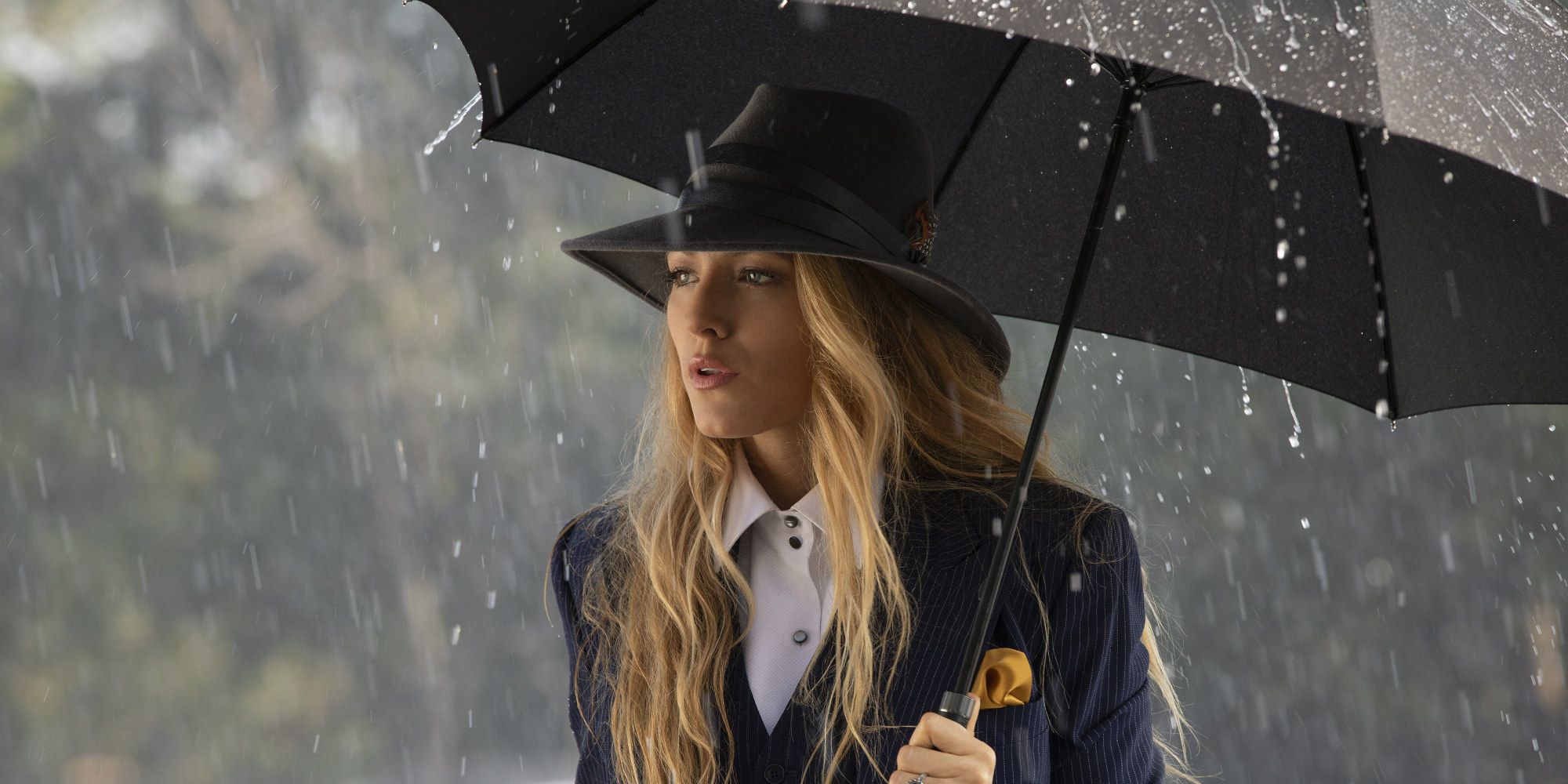 Blake Lively's The Rhythm Section has moved back exactly nine months, from a February 22 to November 22 release date. The film is based on the novel by Mark Burnell (who also wrote the script) and is designed to serve as the beginning of a potential franchise for its star. However, it's been obvious for a while now that the movie would end up being delayed, given the absence of a trailer or marketing of any kind. Not to mention, Rhythm Section's production was delayed for several months last year, after Lively suffered an injury during filming.
Rhythm Section stars Lively as Stephanie Patrick, a woman who uncovers a conspiracy behind the plane crash that killed her family (and, seemingly, was meant to kill her too), and sets out to find those who're responsible by taking on the identity of an assassin. The film was directed by Reed Morano (I Think We're Alone Now) and features an ensemble cast that includes Jude Law and Sterling K. Brown in key roles. With so much talent involved, it's no surprise Paramount has decided to move the project to a more promising release date, rather than rushing it out a month from now.
Related: Every Movie Releasing in 2019
According to Variety, Rhythm Section will now hit U.S. theaters nationwide on November 22, rather than February 22. The change positions Lively's action-thriller as counter-programming to Disney's animated sequel Frozen 2, which will be targeting the family demographic over the Thanksgiving holiday frame, following its opening that same Friday. And, in a matter of simple coincidence, Brown actually plays a supporting role in both films.
Lively is coming off her acclaimed performance as the enigmatic (but highly fashionable) Emily Nelson in Paul Feig's noir comedy A Simple Favor, which was a decent-sized success at the box office last year. She's only continued to improve her commercial drawing power with roles in recent hit genre films like The Shallows, which bodes well for her attempt to jump-start a franchise of her own with Rhythm Section. Her movie is also the rare action-thriller led by women on both sides of the camera and one of a small handful hitting theaters this year, along with films like next month's Gina Rodriguez-led remake, Miss Bala. That's another factor that should work in the movie's favor and help it to stand apart from the rest of the wannabe franchise starters out there.
Amusingly enough, Rhythm Section is being backed by James Bond producers Barbara Broccoli and Michael G. Wilson through their Eon banner. The duo originally had plans to release James Bond 25 (official title TBA) this November, but pushed it back to February 2020 after director Danny Boyle stepped down and was replaced at the helm by Cary Fukunaga. However, if all goes according to plan, Broccoli and Wilson may yet have a hit globe-trotting spy thriller playing in theaters over Thanksgiving after all.
Source: Variety