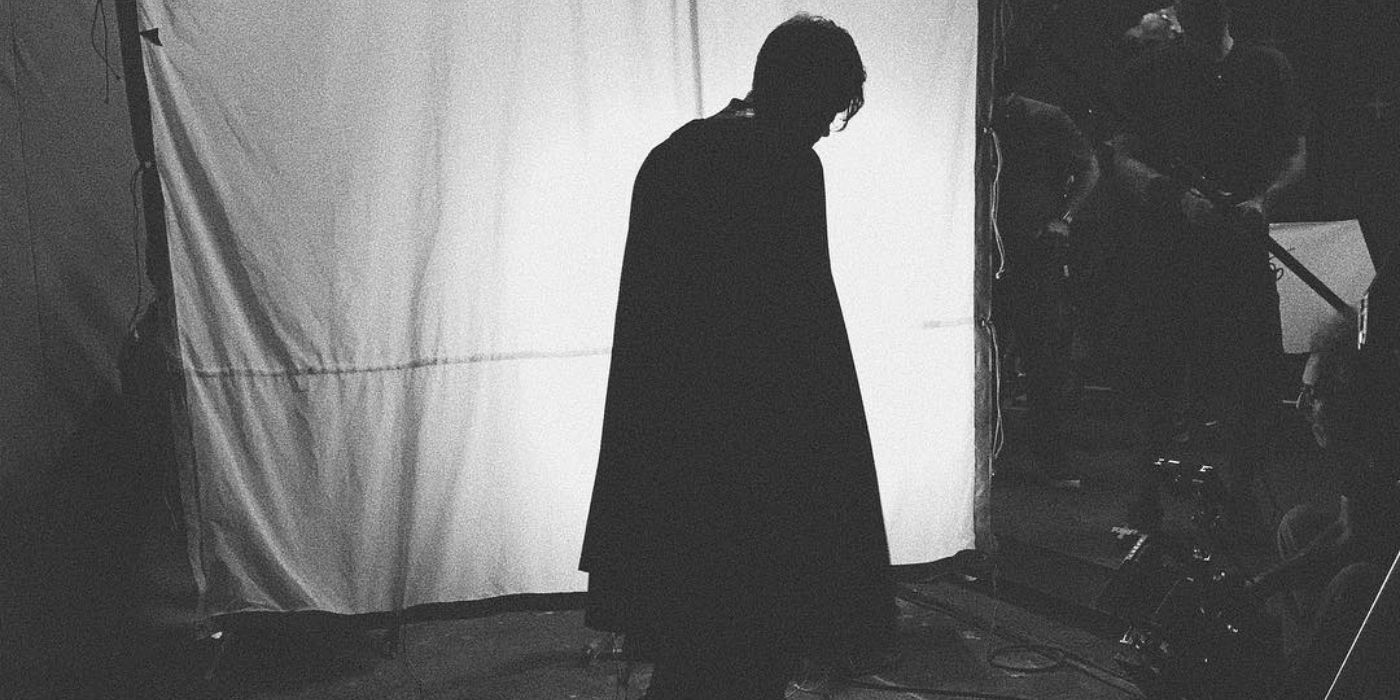 Titans star Brenton Thwaites has shared a moody behind-the-scenes photo of himself as Dick Grayson a.k.a. Robin, to celebrate the show wrapping its first season. Earlier today we saw two official promo images of Thwaites as Robin, looking battered and battle-weary, which also gave us our first full look at his costume. The show will launch later this year on DC Entertainment's all-new subscription service, DC Universe, which will also include comics, movies, and other TV shows like Young Justice: Outsiders.
Created by Akiva Goldsman, Geoff Johns, and Greg Berlanti, Titans is based on the comic books featuring Teen Titans and introduces a younger generation of superheroes, including Thwaites' Robin. The cast also includes Anna Diop as Starfire, Teagan Croft as Raven, and Ryan Potter as Beast Boy. The show will also feature Curran Walters as Jason Todd, who in the comics became Robin after Dick Grayson adopted the Nightwing mantle.
Related: Beast Boy & Wonder Girl Actors Also Wrap On Titans
Thwaites said a farewell to Toronto, where Titans has been filming, and shared a behind-the-scenes photo on Instagram that shows a moody silhouette of himself as Robin. With its muted colors, padding and tough-looking armor, Thwaites' Robin costume definitely speaks to the promised grittiness of the TV show. Fans were mostly unimpressed with the show's costumes when they were revealed in set photos during filming, but it's always best to hold off judgement until we see how those outfits look on screen.
Along with the newly-unveiled photos of Robin, DC also released an official synopsis for Titans, which describes it as "a gritty take on the classic Teen Titans franchise," in which:
Dick Grayson and Rachel Roth, a special young girl possessed by a strange darkness, get embroiled in a conspiracy that could bring Hell on Earth. Joining them along the way are the hot-headed Starfire and loveable Beast Boy. Together they become a surrogate family and team of heroes.
There have so far been two animated shows about the Titans on Cartoon Network: Teen Titans, which ran from 2003-2006; and Teen Titans Go!, which debuted in 2013 and recently premiered its fifth season. The current generation of kids and teens have grown up watching the Teen Titans in their cartoon forms, and those fans will no doubt be intrigued by this new live-action series. That said, there are a lot of superhero TV shows around at the moment, so hopefully Titans will have what it takes to stand out in the crowd.
Titans will debut on DC Universe later in 2018.
Source: Brenton Thwaites
The post Brenton Thwaites Posts Moody Robin Photo to Celebrate Titans Wrap appeared first on ScreenRant