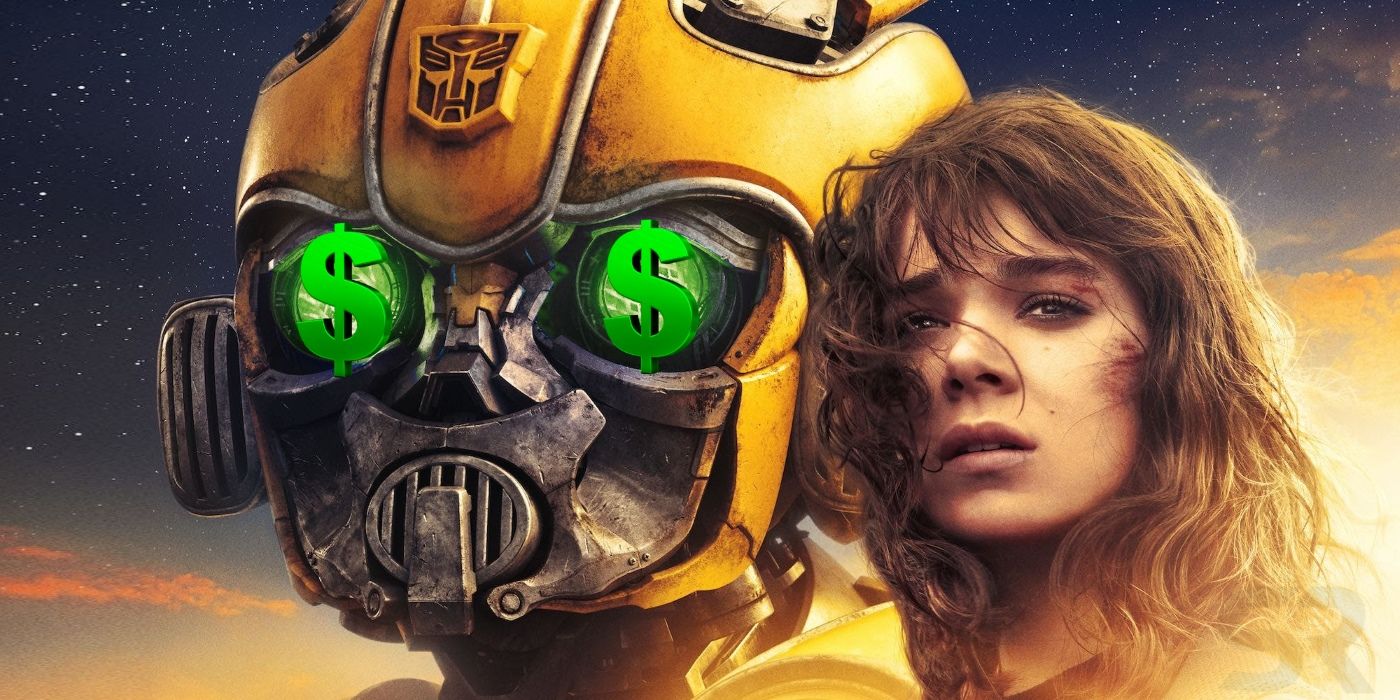 Paramounts' first Transformers spinoff Bumblebee has now made over $400 million at the worldwide box office. The franchise began back in 2007 with the first Michael Bay film, and Bay stayed with the franchise till 2017 with the release of Transformers: The Last Knight – which didn't just have trouble connecting with critics, but hit a franchise low with $605 million worldwide.
The reigns of the Transformers franchise were then passed to Kubo and the Two Strings' Travis Knight. He was tasked to direct a Bumblebee solo movie and set the film back in the 1980s to get back to the G1 designs of the original toys. Hailee Steinfeld joined the film as the new human lead, and the combination of Knight, Steinfeld, Bumblebee, and the '80s paid off. Bumblebee is the best reviewed entry in the franchise and widely regarded as one of the best and most surprising blockbusters of 2018. Unfortunately, the financial gain hasn't been quite as strong as prior entries, but Bumblebee continues to cross milestones.
Related: Bumblebee Was A (Small) Box Office Success
Deadline revealed that Bumblebee crossed the $400 million mark worldwide this weekend at the box office. The total skews heavily towards the international box office, as the film has made just over $110M domestically. This means nearly $300M of Bumblebee's box office comes from overseas and over $100M from China alone. The film has opened in all territories except for Japan, which will see the solo film debut on March 22.
The box office performance of Bumblebee has been a major topic for fans of the film and larger IP. It has been confirmed that the spinoff is "solidly profitable" for Paramount and this will be even more true now that Bumblebee has crossed the $400M mark. The film reportedly only had a budget slightly higher than $100M, so Paramount and Knight's ability to keep the production a bit smaller helped make it so Bumblebee can be the lowest grossing film in the franchise and still be viewed as a success. Steinfeld and fellow cast member John Cena previously told Screen Rant they weren't concerned about the film's early box office numbers and there's no reason to anymore.
Now that Bumblebee is being viewed as a moderate success, fans will surely be waiting to hear if a sequel is on the way. Writer Christina Hodson knows exactly what she'd do in a sequel, but it's not currently known if Paramount will do a true follow-up. The ending of the film certainly sets up the franchise to tell several other stories, so it is just up to the studio's decision at this point. With the film truly winning over audiences and critics for the first time in years, it becoming a profitable endeavor should make the chances of Bumblebee getting a sequel all the more likely.
Source: Deadline