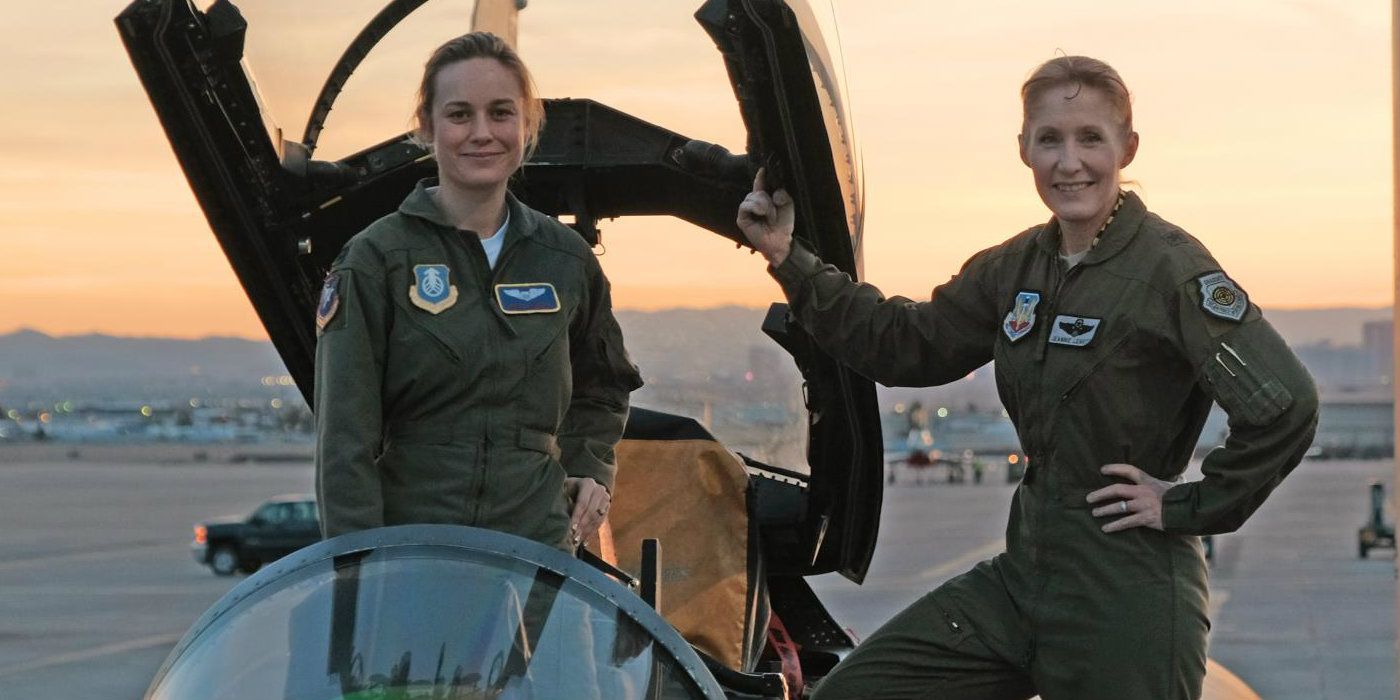 Captain Marvel co-director Ryan Fleck confirms the film has wrapped shooting in California and has only two weeks left of production. Right now, Marvel Studios is preparing for their third and final film of the year with Ant-Man and the Wasp. The movie is poised to do even better than its predecessor as the early Ant-Man 2 reviews are overwhelmingly positive. Though the movie is somewhat isolated from its peers and takes place before Avengers: Infinity War, elements of its small universe will have big ramifications for the MCU.
Arriving as the next film on Marvel's film slate, Captain Marvel will explore the Quantum Realm that was first introduced in Ant-Man and is set to play a major role in the film's sequel. Like Ant-Man and the Wasp, next year's Captain Marvel will be a prequel to Infinity War – taking place all the way back in the early '90s. But the concepts it touches on will open new doors for the MCU and should connect it thematically with everyone's favorite size-changing heroes. And from the looks of things, more information on Captain Marvel should arrive soon.
Ryan Fleck, who's directing Captain Marvel with his partner Anna Boden, shared some exciting news on Instagram today. Along with a shot of the Captain Marvel cast and crew hat, Fleck revealed that filming has wrapped in California and the production will be moving to Louisiana for the final leg of shooting.
Captain Marvel is one of the few recent MCU films to not shoot at Pinewood Studios outside of Atlanta, GA. Now, things will wrap up in New Orleans, something co-star Lashana Lynch teased awhile back. That means some more set photos and videos are bound to roll in before post-production begins, though the film's inevitable reshoots should offer even more glimpses into the plot.
The wrapping of Captain Marvel's production also means news could arrive before long. Footage of Captain Marvel was already displayed at CineEurope and a teaser seems like it should be right around the corner with less than a year before the movie arrives.
Marvel is skipping Hall H at Comic-Con this year, so it's not clear if Captain Marvel will have a presence at the event. Still, fans should expect Marvel to make a splash or two while it's going on. Beyond a teaser, fans still haven't seen an official look at Brie Larson in costume as the titular hero. All the remaining mysteries about the film, however, mean fans should have a lot coming their way in the coming months regarding Captain Marvel.
Source: Ryan Fleck
The post Captain Marvel Co-Director Confirms Filming Will Finish In 2 Weeks appeared first on ScreenRant