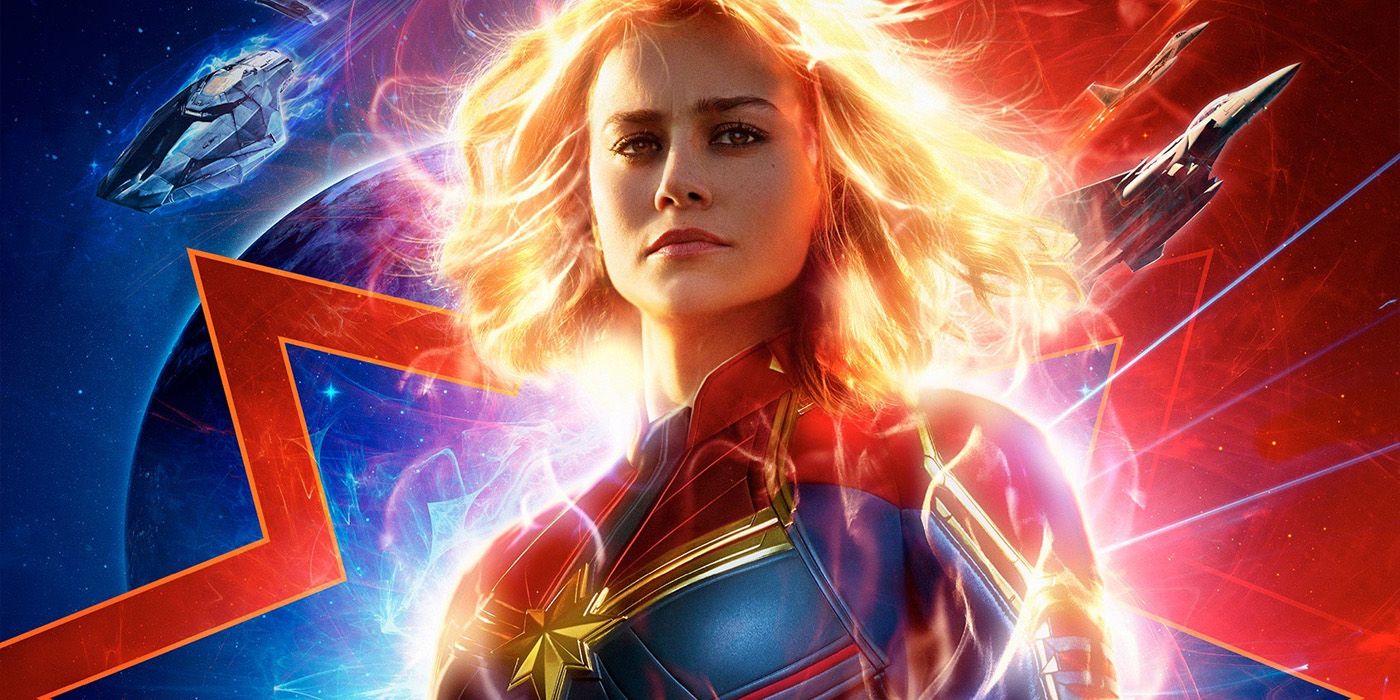 A new TV spot for Captain Marvel compares Carol Danvers to Iron Man, Captain America and Thor. Captain Marvel, which is set in 1995, will follow the adventures of Carol Danvers (Brie Larson), a former U.S. Air Force pilot who becomes a galactic superhero. After she spends time fighting with an elite Kree military team, Carol returns home with questions about who she really is as she tries to save Earth when it gets caught in a conflict between two battling alien races.
More importantly, Captain Marvel will also play a part in Avengers: Endgame. At the end of Avengers: Infinity War, she gets a call from former S.H.I.E.L.D. director Nick Fury (Samuel L. Jackson). In a previous interview, Jackson hinted that Captain Marvel might even use the power of time travel in that film. That will come in handy when she joins the Avengers to defeat Thanos, who has destroyed half of the universe's population. It's also highly likely that the character will serve an essential role in helping the Marvel Cinematic Universe launch its Phase 4.
Related: Captain Marvel Has More Guardians of the Galaxy Connections Than You Realized
Whatever the case, Captain Marvel's first appearance on the big screen happens soon with her solo film. Marvel recently posted a new teaser for the movie that asks the question about where heroes come from. The clip shows Tony Stark building his first Iron-Man suit, Steve Rogers becoming Captain America and Thor grabbing his hammer, building up to compare all three heroes to Carol as Captain Marvel.
After being misquoted about diversity on the Captain Marvel press tour, Larson recently came under fire by toxic fans who seem determined to ruin the movie for others. Many spent hours on Rotten Tomatoes blasting the movie's page with negative reviews, although most have not even seen the film. Despite their outrage, though, early reactions by critics have been positive, and the majority of Marvel fans are still excited about finally seeing the character realized in a live-action film.
As it stands, Captain Marvel is set to potentially bring in at least $100 million during its opening weekend. There is no stopping the steamroller of Marvel movies: Last year's Avengers: Infinity War set records by taking in a whopping $640.9 million worldwide during its opening weekend. With Captain Marvel playing a part in how Avengers: Endgame turns out, it's likely that fans will flock to the theaters to see the character in her solo outing, perhaps looking for clues in how she will help the Avengers defeat Thanos.
Source: Marvel