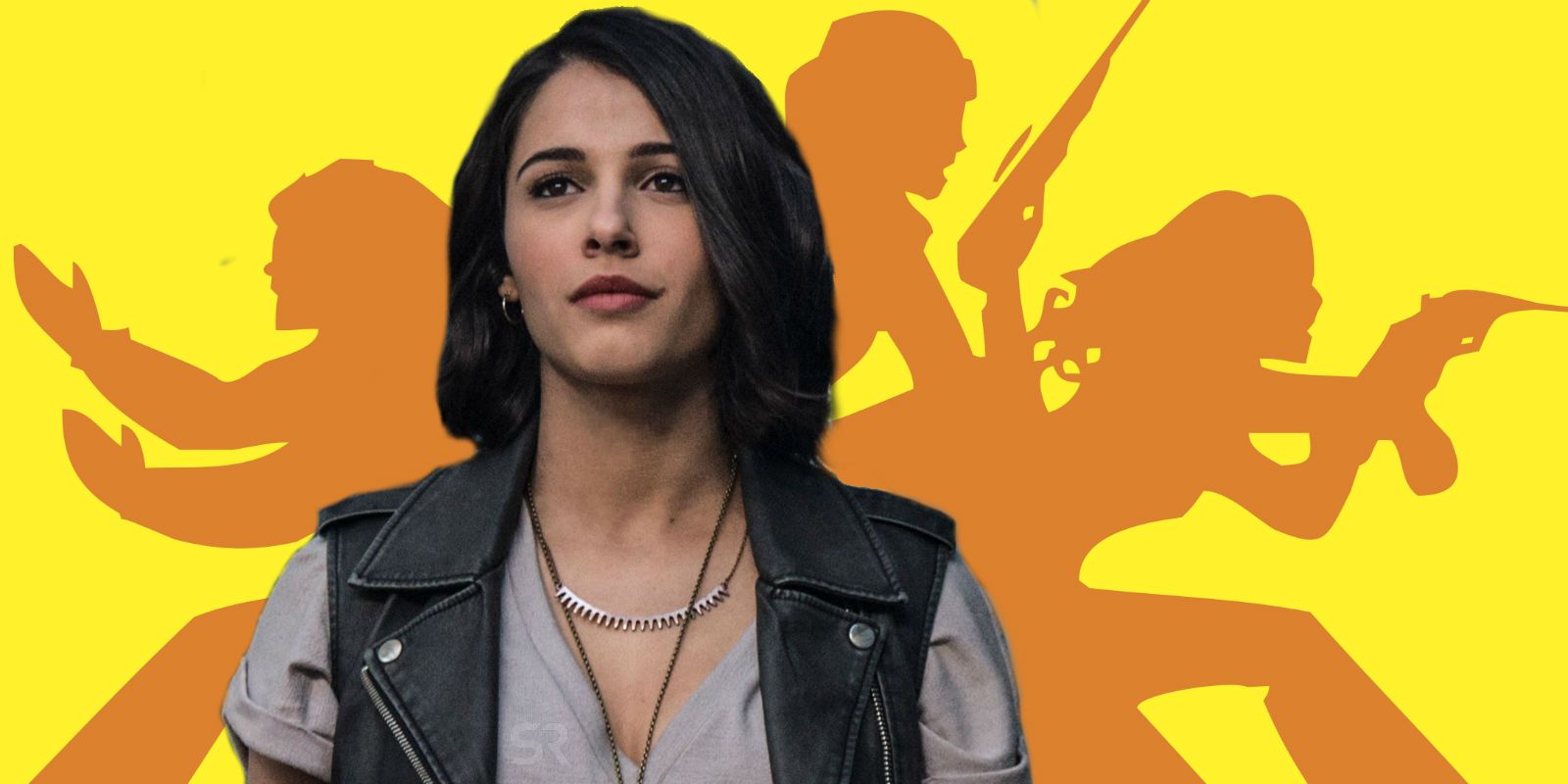 Power Rangers actress Naomi Scott is reportedly set to star in Sony Pictures' upcoming Charlie's Angels movie reboot, from Pitch Perfect 2 director Elizabeth Banks. The movie is set for release in summer 2019 and was supposed to start filming in April of this year, though it doesn't sound like the cameras have started rolling yet.
Charlie's Angels, which originally aired as a TV show in the 1970s, has since been rebooted twice: first, and most famously, in the movies starring Drew Barrymore, Cameron Diaz and Lucy Liu; and then later as a very short-lived TV show on ABC. Now the angels are once again flying down to kick ass and take names in another big-screen reboot – and it looks like the movie has found its third angel.
Related: Elizabeth Banks Likes The Challenge of Rebooting Charlie's Angels
That Hashtag Show reports that Scott is set to star in Charlie's Angels alongside Kristen Stewart, while Lupita Nyong'o is still in talks for the movie. In addition to directing the movie, Banks will also be playing a gender-flipped Bosley – though we don't yet know who will be providing voiceover for the famous (and elusive) Charlie. The script for the movie was originally written by Evan Spiliotopoulos, then later rewritten by playright David Auburn, then rewritten again by Narcos co-creators Carlo Bernard and Doug Miro.
Developing…
The post Charlie's Angels Reboot Casts Power Rangers Actress Naomi Scott appeared first on ScreenRant