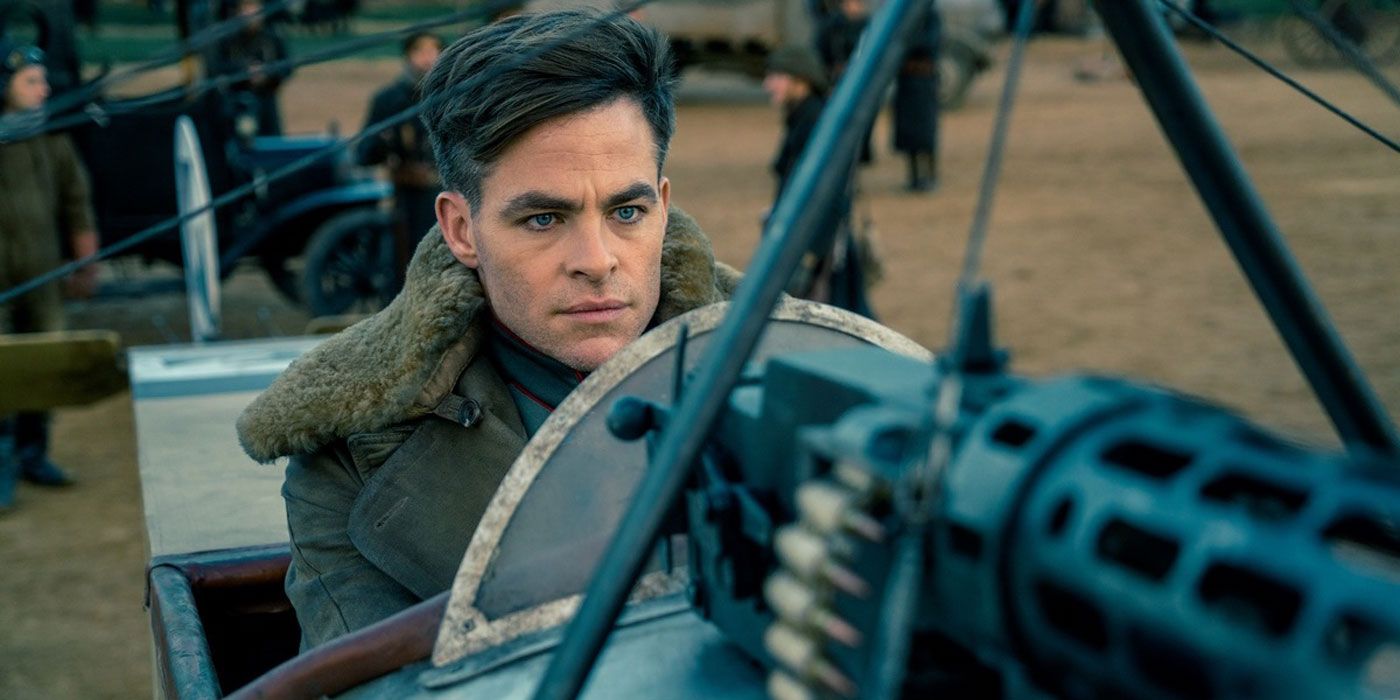 Chris Pine doubts he'll return as Steve Trevor for Wonder Woman 3. The actor made his debut in the DC Extended Universe during the original Wonder Woman film, where he forged a strong friendship and romance with Diana Prince. Their chemistry was a key reason why the movie worked as well as it did, making Trevor's death at the end all the more tragic. Though it looked like Pine's time with the franchise would be short-lived, many were pleasantly surprised to see him come back for sequel Wonder Woman 1984, which is set to premiere in June 2020.
Fans still have a ways to wait for Diana's second solo venture, but they can't help but wonder what could come next. Even director Patty Jenkins is currently devising plans for a third movie, which she recently teased could end Wonder Woman's arc. But when that film comes into fruition, it looks like Diana will have to go on the adventure without a trusted companion by her side.
Related: Ongoing Movie Franchises Skipping 2019
Speaking with ET to promote the release of limited TV series I Am the Night, Pine was asked about the possibility of him starring in the still unconfirmed Wonder Woman 3. From the sound of things, he's ready to move on after 1984.
"I think Steve's done. I think Steve's done his bit. I wish them all the luck in the world."
Pine obviously couldn't get into any greater detail than that, but his comments indicate Wonder Woman 1984 will provide some kind of definitive conclusion to Steve's story. If Trevor has "done his bit," then it doesn't look like he would have a place in a third installment. However, the same could have been said after the first Wonder Woman, so there remains a possibility Pine isn't finished with the world of DC. After all, Wonder Woman 3 is in the (very) early stages of development and anything can happen between now and when it's ready to be made. There's no telling what Jenkins has up her sleeve, so if she's able to come up with a strong role for Pine, she may be able to talk him into returning. The two clearly enjoy working together, as evidenced by I Am the Night.
In the meantime, Steve's role in Wonder Woman 1984 will remain an intriguing topic of conversation until (at least) a proper marketing campaign for the film starts up. Jenkins can't talk about it too much at this point in time, but has promised Trevor's part in the story "makes sense" and won't undermine the emotional impact of his death in the first Wonder Woman. There's obviously a great deal of pressure on Jenkins and the team to pull this off in a compelling manner, but odds are they wouldn't have gone in this direction without a solid plan in place. Jenkins demonstrated on Wonder Woman she has a firm handle on the source material, so there is little reason to doubt her right now.
Source: ET