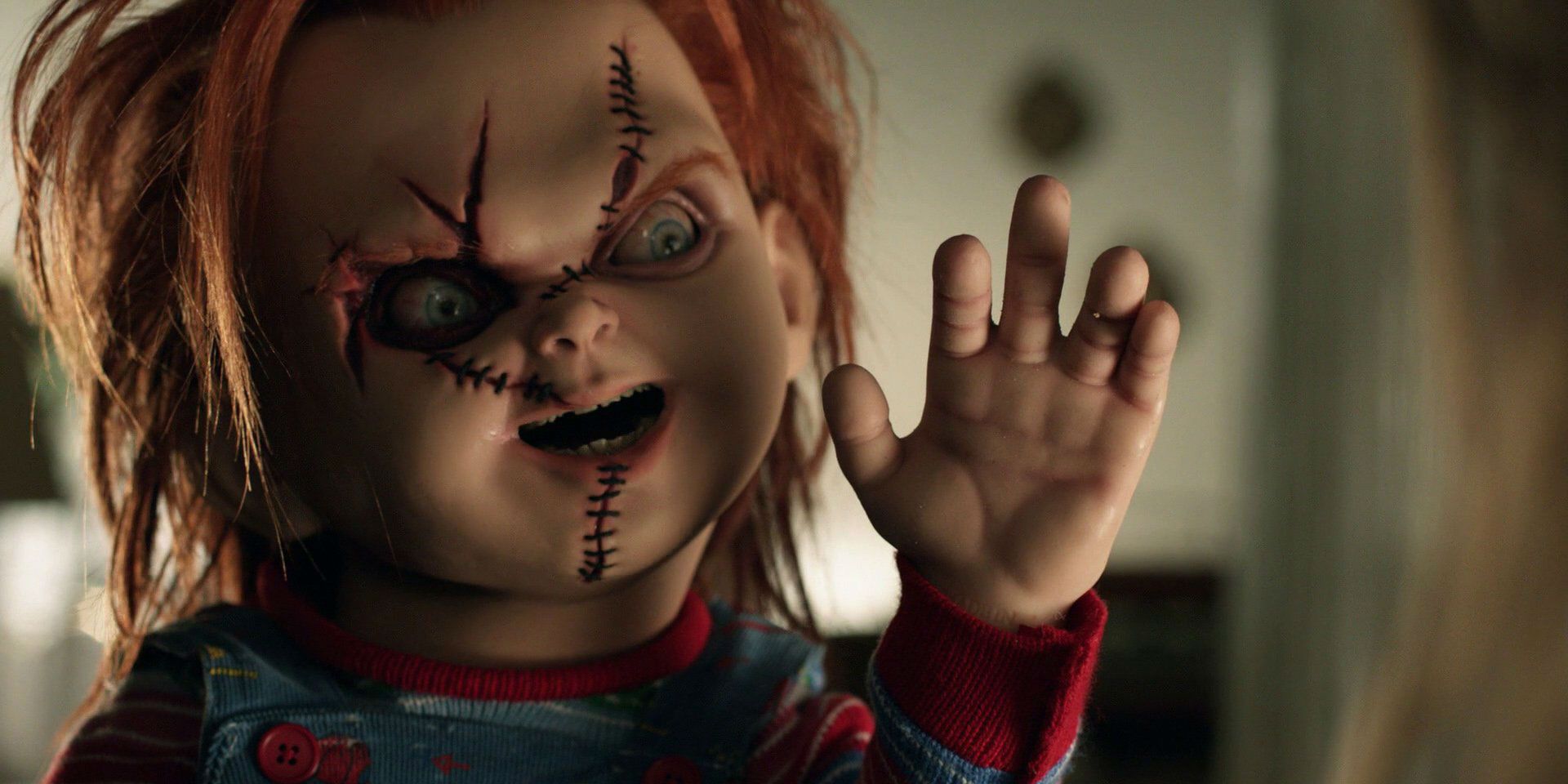 Red-headed menace Chucky is set to terrorize cable television, as SYFY is developing a Child's Play series with franchise creator Don Mancini on board to serve as writer and executive producer. The character has been a horror staple for decades now, beginning with the first Child's Play movie back in 1988. That film was followed up by a round of inevitable sequels, many of which eventually turned the character and the series itself into self-referential dark comedies, like the 2013 release Curse of Chucky or 2017's Cult of Chucky. 
Like most long-running genre franchises nowadays, Child's Play is set for a big screen reboot this year. This time around, Chucky will be getting a modern makeover with a tech-based doll that's sure to be divisive to horror fans, despite the new film starring the likes of Aubrey Plaza and Atlanta's Brian Tyree Henry. And, as with some long-running franchises, Child's Play is apparently robust enough to support not only a theatrical reboot, but its own television series as well, this time simply titled Chucky. 
As reported by TVLine, Mancini and SYFY parent company NBCU Cable Entertainment made the announcement of the new series by first praising the cabler as the ideal home for such a series, and then by confirming a television series has been a dream of his for several years now. Mancini said:
"I've long wanted to bring Chucky to television and SYFY is the perfect network for us, with a depth that is uniquely afforded by the television series format, while staying true to the original vision that has terrorized audiences for over three decades now."
Bill McGoldrick, President, Scripted Content, NBCU Cable Entertainment followed Mancini's comments up with his own statement, which read: 
"It's very rare that you get the opportunity to bring such an iconic character to your network, let alone with the original creator attached. We look forward to working with Don, David and Nick on putting their blood, sweat, and more blood into bringing the Chucky story to television."
The move keeps SYFY's push into horror going, after last year's disappointing Nightflyers and the recent news that Nick Antosca's creepypasta-inspired horror anthology series Channel Zero would end after four seasons. At this point, Chucky is the ideal show to bring to the network, as the character not only has the IP recognition that studio execs lust after, but with a new film coming out, fans may well be on the lookout for more (classic) Chucky stories to be told. 
Chucky is currently in development. Screen Rant will have more news on the potential series as details are released. 
Source: TVLine