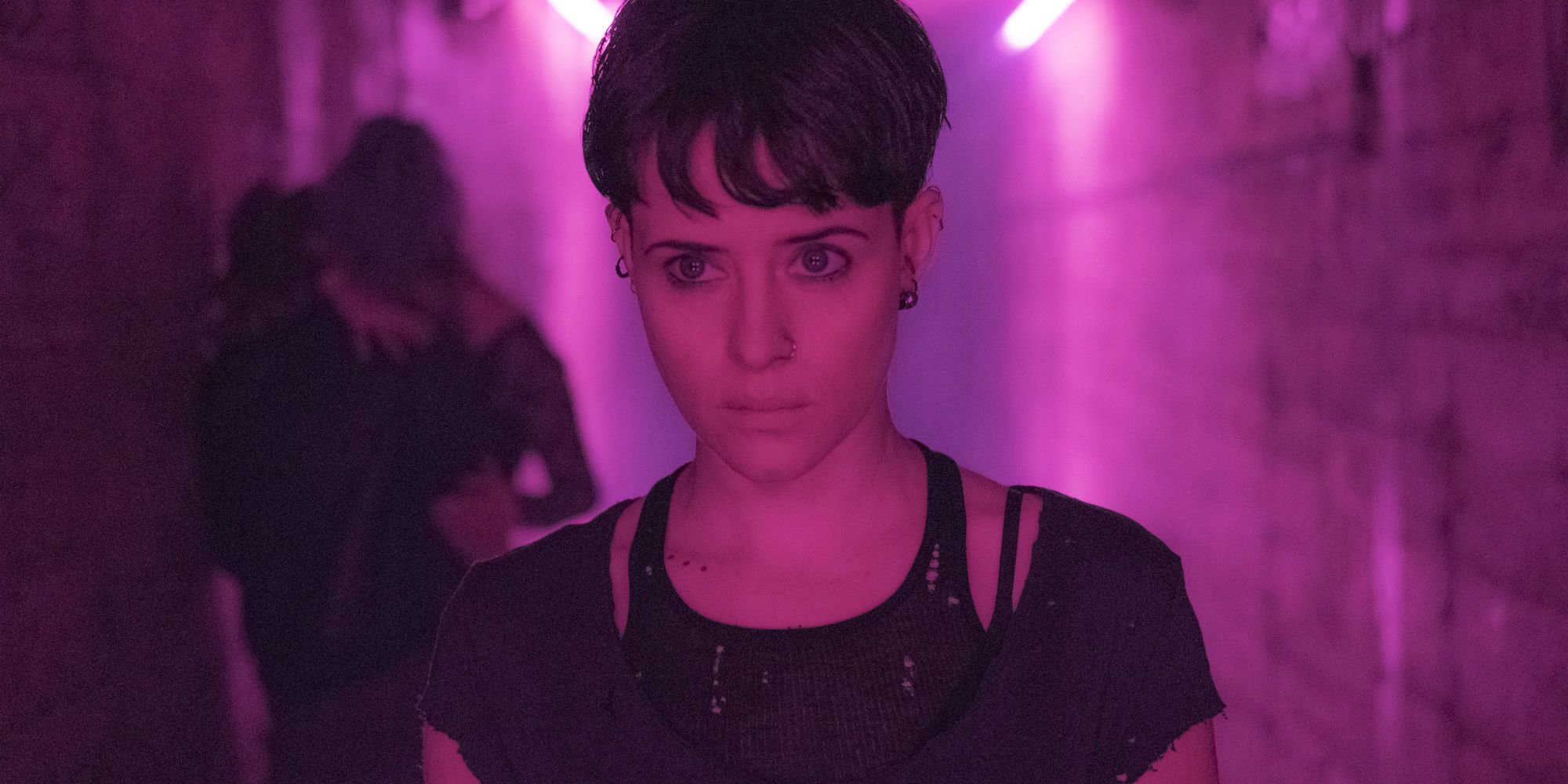 Claire Foy will forever be remembered as the first iteration of Queen Elizabeth in The Crown seasons 1 & 2, but standing right alongside her Majesty may just be Lisbeth Salander. The British actress is the third person to take on the Swedish hacker – after Noomi Rapace and Rooney Mara – in this week's The Girl in the Spider's Web, and takes Lisbeth in a more wounded and action-focused direction.
Screen Rant caught up with Foy for the release of Spider's Web, where we discussed preparation for the project, the character's history, and what may come next.
This is your third movie this year, third big release after Unsane and First Man. They're all really interesting ideas with deceptively layered characters. What's been your decision process in taking a project after The Crown? Is it to be different, is it to go for what jumps out of the script?
Yeah, pretty much. There doesn't seem to be any rhyme or reason really to why [laughs] apart from, I know when I can't say no to something, I suppose. And, yeah, it's just… it's the writer, it's the director, it's the character, it's the other cast. It's every… that's what every decision's based on, and been very, very, very, very, very lucky.
And so what specific aspect of Lisbeth in this story was what spoke to you?
I think it was the way Fede [Alvarez] wanted to shoot it. I think putting her at the heart of the story and focusing on the relationship that she has with her sister, which I found really fascinating. And Fede is a very intelligent person. He wanted to deal with the psychology of Lisbeth in a sense that she was running from something that she couldn't outrun, I suppose in that way, and that was her past and her subconscious telling… driving her towards an ultimate end that she couldn't avoid. But yeah, it was Fede's idea for it really that was, I kind of went, "yeah, that's brilliant."
You mention the relationship with the sister. That is the core of the movie, and it's simmering underneath – she's physically and emotionally wounded. How did you work with the other actors in making sure that relationship came across as genuine, even when it's something mostly suggested?
Well, Fede originally wanted me and Sylvia [Hoeks] to keep very separate. But we're the kind of actors, I think, we knew that in order for us to do that, we had to have a relationship that was so clear, I suppose. So me and Sylvia spent time together and talked about our characters and had wine, and just got to know one another, really. And I think that ultimately lends itself to the story because you get a backstory and you get information, and you feel that pull and that draw of those two people who love each other but can't, are so polarized they can't be near each other.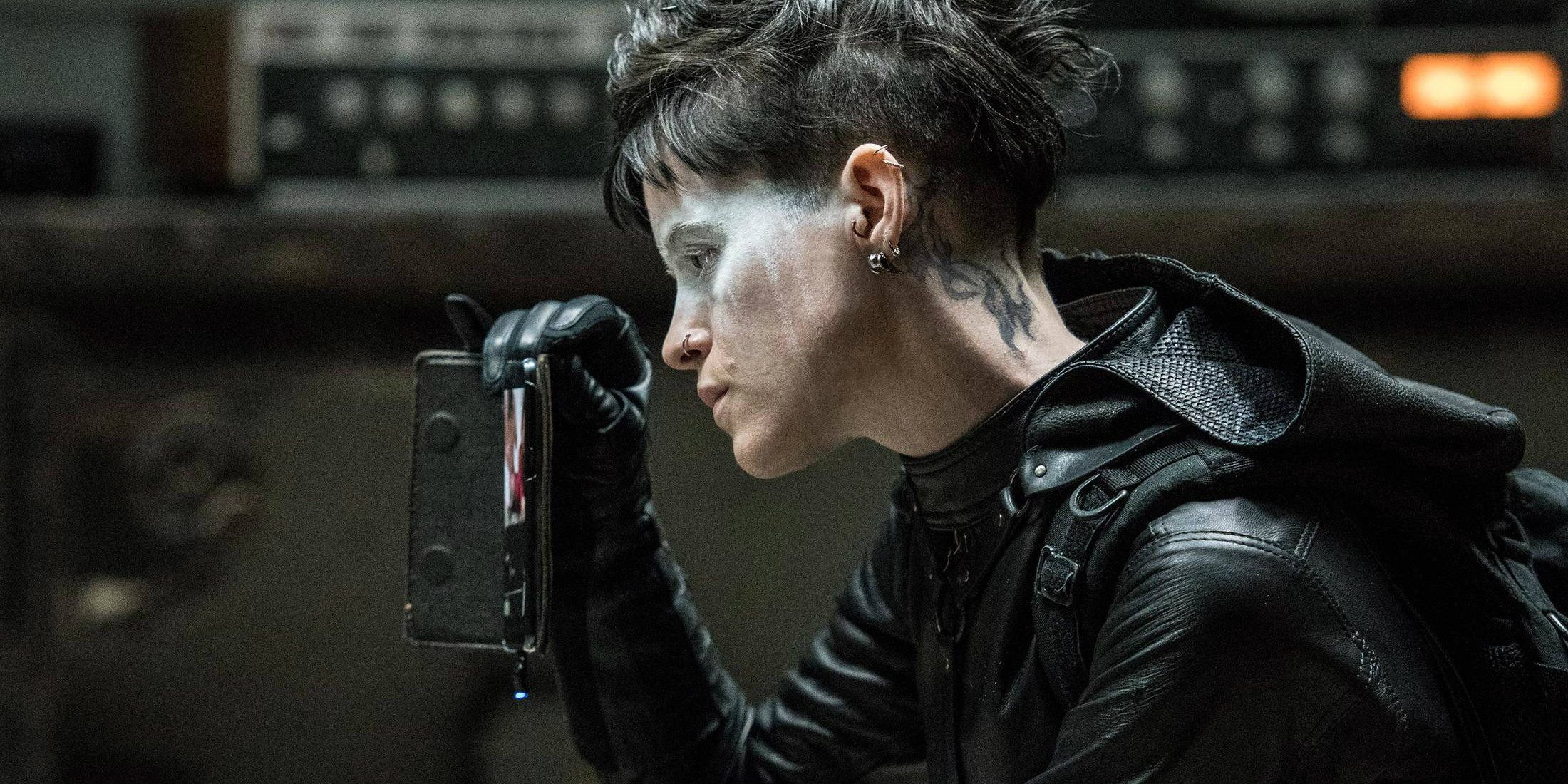 And in terms of prep for the actual role, Lisbeth is a pretty iconic character now. Did you go back to the original books, or either of the earlier film version – or did you want to distance yourself from that?
The books were my bible, so I just kept them with me all the time. They're so… one, just amazing to re-read them, but just amazing having little information, being inside her head just next to me all the time was amazing. I'd already seen the films, all of the Swedish one and the American version, which I'd watch when they came out. And I think when anything is that good, it stays with you, so I didn't need to rewatch it. And also, I think rewatching would probably have been quite hard on myself, to rewatch those films before shooting. It wouldn't have been a good idea.
One of the big questions, because this does come in the style of the Fincher film, is how it's related. What would you best describe the relationship between the two films?
Well, I think this is very different. This isn't… we aren't remaking any of the movies that have been made before, this is the D reincarnation of these books and this story. So it does explore different things. Lisbeth is at the center of this drama which hasn't necessarily seen before. But it's not a remake of any of the movies that have gone before it.
And obviously, there's one more book that hasn't been made into a film. The Girl Who Takes an Eye for an Eye. Would you be interested in coming back for that?
Lisbeth is, sort of, infinite. There is no end to what you can learn about her as character, and I think all the other actors who've played her will attest to that. There's definitely more to know and learn about here, but I think it's important to just focus on this film at this point.