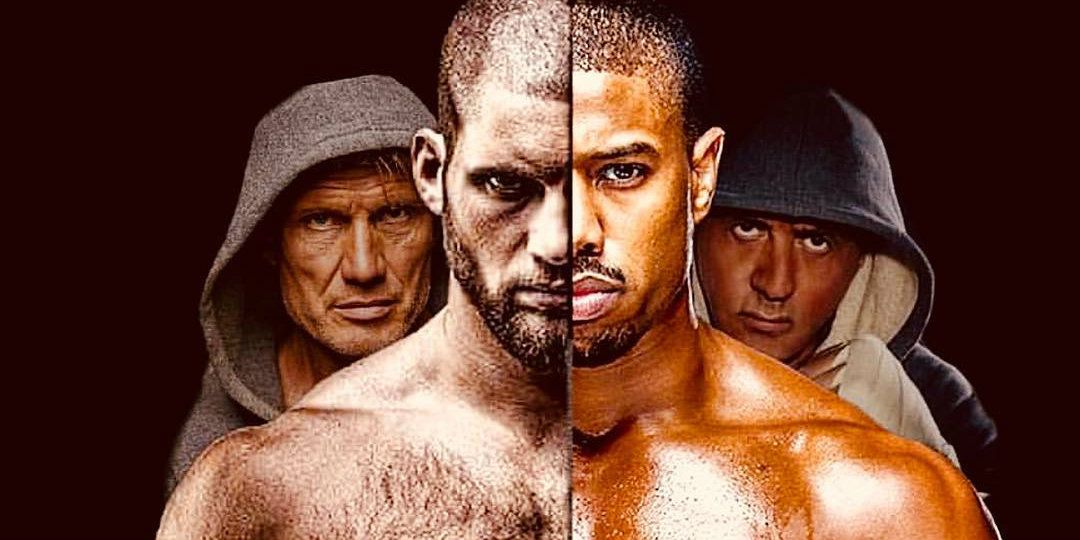 Adonis fights his most personal battle in the ring yet in the trailer for Creed II. The Creed sequel arrives three years after Black Panther director Ryan Coogler revived the Rocky franchise with his spinoff centered on Apollo Creed's son, Adonis. Michael B. Jordan and Sylvester Stallone reprise their roles as Adonis and Rocky Balboa in Creed II, with Steven Caple Jr. (The Land) taking Coogler's place behind the camera and drawing from a script that Stallone cowrote with Luke Cage showrunner Cheo Hodari Coker.
Caple Jr. wrapped filming on Creed II at the start of June, which is why marketing is only getting started now. The film is an MGM co-production (like the first Creed) and will square off with WB's Wizarding World adventure Fantastic Beasts: The Crimes of Grindelwald in theaters this Thanksgiving. Competition will be pretty intense that week (Ralph Breaks the Internet: Wreck-It Ralph 2 is also launching), so it only makes sense to get the ball rolling on Creed II's promotional campaign as soon as possible. As such, the sequel's first trailer is now online, following yesterday's Creed II poster release.
Creed II picks up with Adonis and Rocky as they prepare for a match with Victor Drago (Florian Munteanu), son of Ivan Drago, the boxer who killed Apollo in the ring more than thirty years ago. The film sees Dolph Lundgren reprise his role as Ivan for the first time since Rocky IV in 1985. Also back from the first Creed movie are Tessa Thompson as Adonis' singer/songwriter girlfriend Bianca, along with Phylicia Rashad as Apollo's widow, Mary Anne Creed. For more, watch MGM's Creed II trailer in the space above.
The Creed II trailer suggests Caple Jr. hasn't strayed far from the approach Coogler took to the Rocky universe with his spinoff. The Rocky movies had descended into campy melodrama by the time Rocky V hit theaters in 1990, but Stallone brought the series back to its roots in grounded sports drama when he made Rocky Balboa in 2006. Nearly ten years later, Coogler further elevated the franchise into a poignant reflection on nostalgia and legacy with Creed. At the same time, he infused the Rocky formula with a modern hip-hop style and sound.
With Caple Jr. seemingly carrying Coogler's methods over to Creed II, the question becomes whether or not the story will be equally strong, this time around. The concern is that Creed II will come off as a step backwards after Coogler's film because of its direct connection to Rocky IV – an entertaining movie, but also the hammiest Rocky sequel ever made. On the other hand, Creed II pitting U.S. boxer Adonis against the Russian Victor carries very different political overtones today than Rocky IV did by setting Rocky against Ivan. The Creed sequel could feel all the more relevant and timely for it.
Source: MGM
The post Creed 2 Trailer: Creed vs. Drago, Round 2 appeared first on ScreenRant