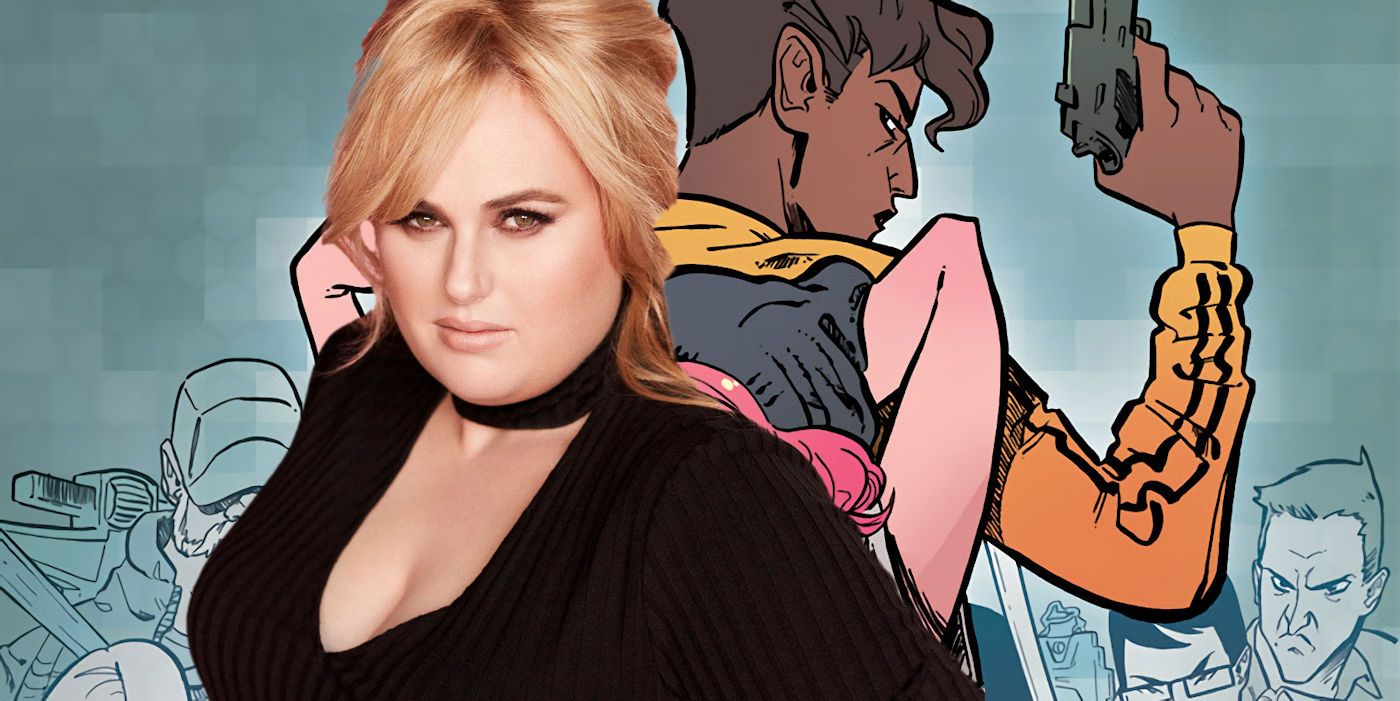 Rebel Wilson will star in and produce the movie adaptation of the comic book series Crowded. Fans know the performer as a comedic actress. And while she has comedy features in the works, including Taika Waititi's Jojo Rabbit, she will be tackling a new feature in front of and behind the camera.
Wilson came to fame through the Pitch Perfect films. Now an established comedic actress, she also appeared in films like Bridesmaids and How To Be Single. She has also worked behind the camera as a co-executive producer for her short-lived series Super Fun Night. While Wilson may be known for her outrageous characters, she'll be leveraging everything she's learned from acting and producing to get a new movie off the ground.
Related: 18 Comedies So Funny You'll Cry With Laughter
THR reports that Rebel Wilson has optioned the film rights to Image Comics' Crowded comic book. Crowded is written by Christopher Sebela and drawn by Ro Stein and Ted Brandt. Set in the not-so-distant future where apps and job sharing are in vogue, a crowdfunding platform that funds assassinations named Reapr is growing in popularity. The story begins with a woman named Charlie having her peaceful life completely interrupted. She becomes a target on Reapr, with a multimillion-dollar bounty. In an act of desperation, Charlie uses the app Defnd to hire a low-rated bodyguard named Vita. Now working together, they must take down the assassins and find out who wants Charlie dead before the 30-day campaign, or their lives, run out of time.
Along with Oni Entertainment, Wilson will be developing the adaptation through Camp Sugar, her production banner. Writer of the comic, Sebela will act as a consulting producer for the movie. And now, the production team will begin to look for a writer capable of adapting the story into a script. Camp Sugar, Wilson's company is currently in post-production on its first feature The Hustle, a remake of Dirty Rotten Scoundrels starring Wilson and Anne Hathaway. Wilson is currently in Prague working on Taika Waititi's film Jojo Rabbit. Wilson also has a few other projects in the works, including Isn't It Romantic, due out this coming Valentine's Day and Private Benjamin, written by Nancy Meyers.
Fans of Wilson can look forward to the actress bringing to life an original character courtesy of Chrsitopher Sebela. Wilson will more than likely put a humorous spin on what will be a dramatic and action packed feature. Fans are so used to seeing Wilson's brand of physical and self deprecating humor, that seeing her in an action packed film, fighting to survive, will be something bold and new for the actress. The film could also bring out a dramatic presence from Wilson as well. Audiences are used to seeing the actress choose projects with a comedic edge to them. But Sebela, Stein, and Brandt's story has to potential work in both genres.
Source: THR
The post Crowded Comic Book Getting a Movie Adaptation From Rebel Wilson appeared first on ScreenRant