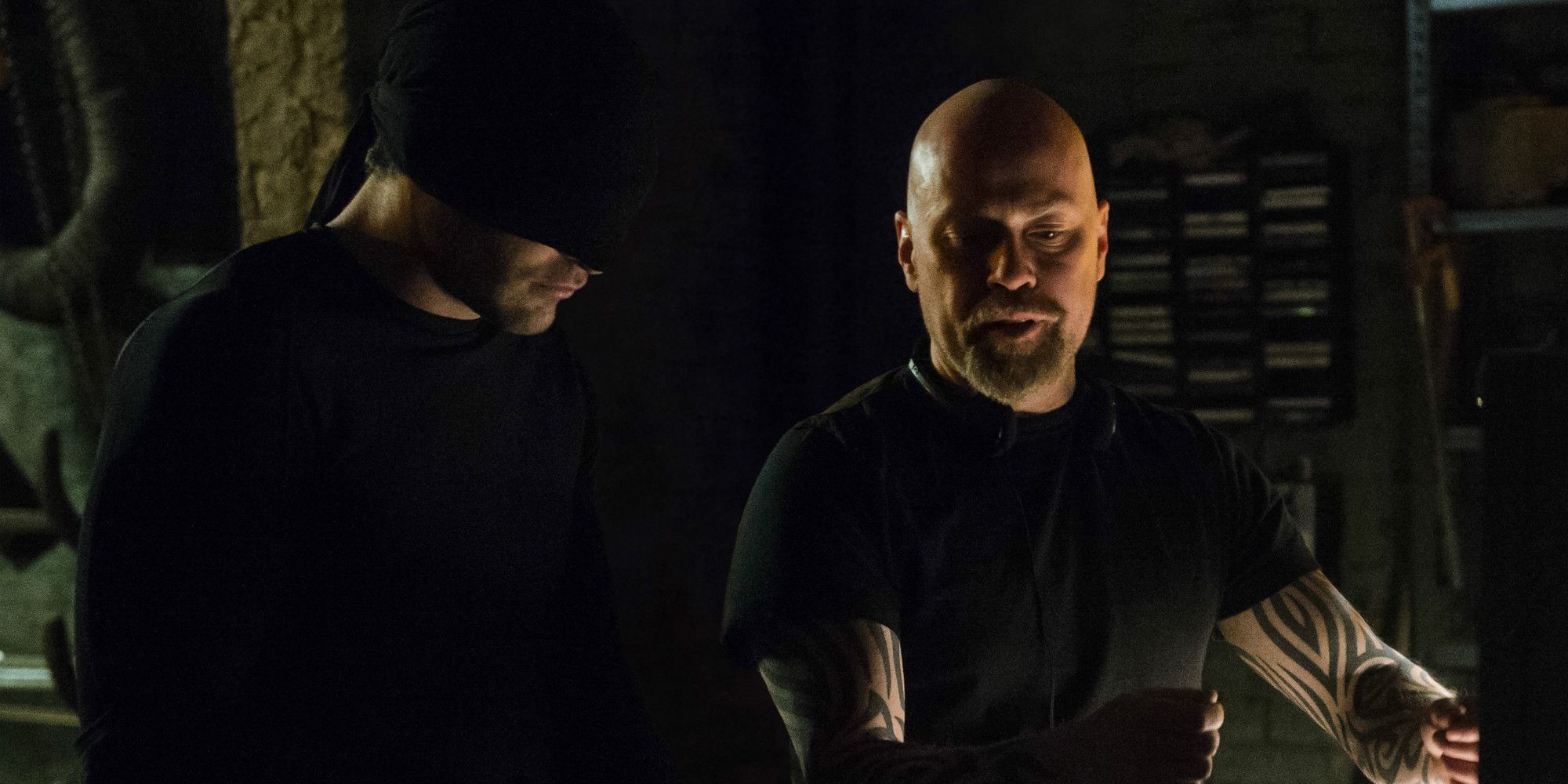 Steven S. DeKnight and Netflix have penned a multi-year deal for the streaming service's ever-growing slate of TV shows and films. This endeavor marks DeKnight and Netflix's second match-up together, as the first was the critically acclaimed first season of Daredevil, on which DeKnight served as showrunner. The deal comes on the heels of two other, six-figure Netflix pacts signed earlier this year.
The producer-writer-director, whose screen credits include Buffy the Vampire Slayer, Angel and the Starz historical drama Spartacus, first worked with Netflix when he replaced Drew Goddard as showrunner of Daredevil's first season. That first season (which also marked Netflix's first collaboration with Marvel Television) received widespread approval from critics, scoring an overall 98 percent on Rotten Tomatoes. DeKnight opted out of a second season in favor of making his feature film directorial debut with Pacific Rim Uprising.
As reported by ComingSoon, DeKnight and his production company are now following up that initial collaborative success with Netflix by signing on for a multi-year deal with the streaming giant. Anticipation appears high on both sides with Netlfix saying, "Steven S. DeKnight is a multifaceted writer, director, producer and showrunner whose daring visions have gripped audiences for years. From […] his historical gladiator epic Spartacus, and his unforgettable work on season one of Marvel's Daredevil, Steven's bold, visceral storytelling has left its mark. We look forward to teaming with him on future original series and other projects."
DeKnight had similar praise for Netflix, crediting the streaming service for its high level of support and trust in its creative talent, saying, "I couldn't ask for a better home for myself or DeKnight Productions." In a recent interview with Screen Rant, DeKnight teased his Netflix deal, indicating it will include both TV and film projects. Further insight into what kind of content DeKnight will create under the Netflix deal remains to be seen. However, he did praise the mid-range television seasons – of 10-13 episodes – that are the streamer's bread and butter, so it seems likely his first project will be a TV show.
Others who have found a home on Netflix of late include Ryan Murphy and Shonda Rhimes. Murphy, whose producer credits include Fox's Glee and and FX's American Horror Story, signed a five-year contract with Netflix. Rhimes, creator of such ABC dramas as Grey's Anatomy and Scandal, entered into her own deal praising the streaming service as a "fearless space for creators."
This constant investment in talent and expansion of content shows Netflix is still serious about holding firm to its prime spot at the pinnacle of the evolving streaming network landscape. With the DeKnight deal, Netflix subscribers could expect a set of dark, gritty productions over the coming years. While there is no mention of Daredevil, DeKnight has expressed interest for a return to Marvel. Fans of that series' first season should keep their fingers crossed for what may come with a season 4 of Daredevil.
Source: ComingSoon
The post Daredevil's Steven S. DeKnight Signs Overall Deal With Netflix appeared first on ScreenRant