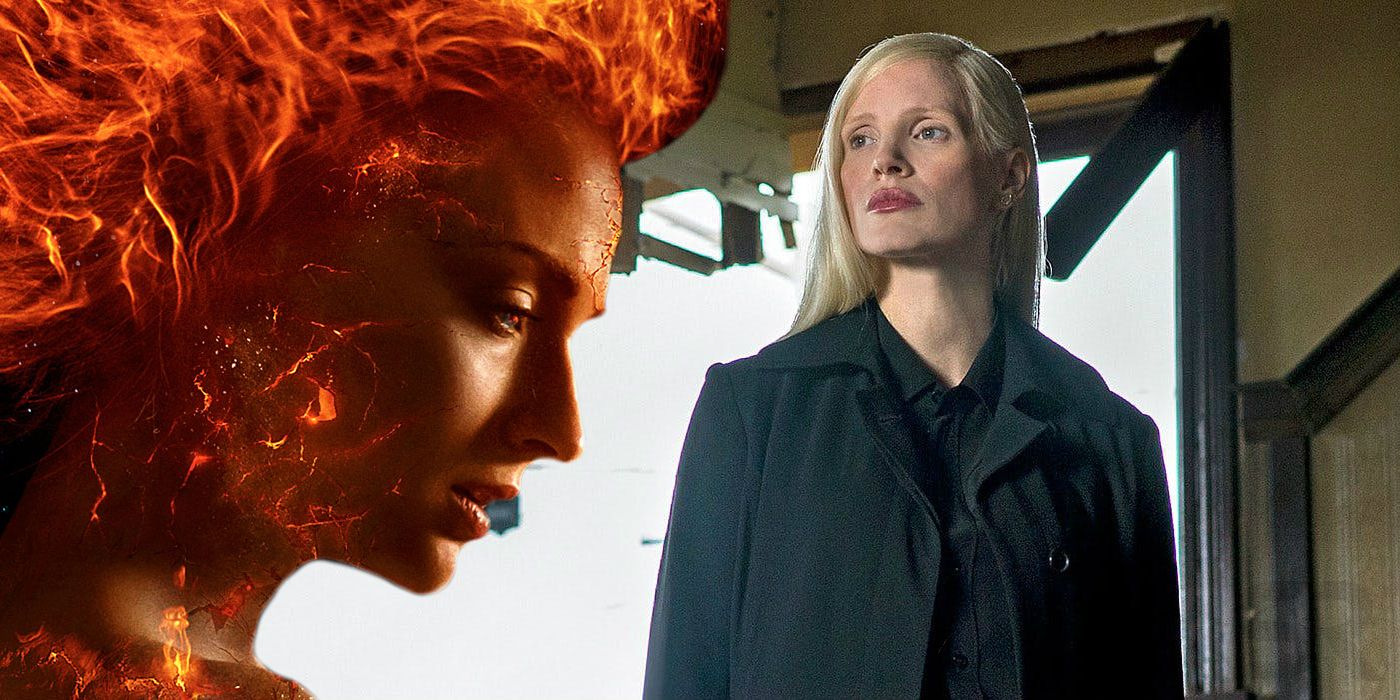 Reshoots for X-Men: Dark Phoenix appear to be underway based on teases from the cast and director. X-Men: Apocalypse introduced a young generation of mutants with Tye Sheridan as Cyclops, Sophie Turner as Jean Grey, and others. This move set up a future for the franchise telling the early years of a new X-Men team, but in Dark Phoenix, they will do so by retelling The Dark Phoenix Saga. This direction makes Turner the lead for the upcoming installment, which hasn't gone exactly according to plan.
Originally set to hit theaters later this year, Dark Phoenix has been delayed till next February. The move came after first time director Simon Kinberg began assembling his cut and realized there was still work to be done. But, due to the busy schedules of his in-demand stars, figuring out a time for reshoots that worked proved to be difficult if they still wanted to hit their old release date.
Related: Dark Phoenix Star Compares Release Date to Black Panther's
Those reshoots now appear to be underway, or at the very least in the final stages of prep. Kinberg posted several teases on Instagram recently that show sets being built for the reshoots and one of Turner's on-set chair. However, they may be filming some scenes already as Jessica Chastain posted a video of her with Kinberg in her white Dark Phoenix wig where she says, "Back on set."
There's been plenty of conflicting reports over what exactly is being done with Dark Phoenix during these reshoots. There were reports that massive reshoots were on the horizon that could run for three months, but that may not actually be the case. With Kinberg and Chastain both teasing the start of them now, should any other teases come out in the coming weeks/months, we'll finally figure out how Dark Phoenix is shaping up.
These pick ups could also be holding up the film's marketing, if they are more extensive that is. The first images from Dark Phoenix arrived at the end of 2017, but there's been no further photos released, much less any hint that a trailer is on the way. Footage has been shown of the movie at some conventions and the reactions said it was better than expected. With the movie venturing into space but also wanting to maintain a grounded approach, fans are eager to find out what exactly is in store with the film. Once these reshoots wind down and we get even closer to the film's release, more news on Dark Phoenix shouldn't be too far away.
Sources: Simon Kinberg, Jessica Chastain